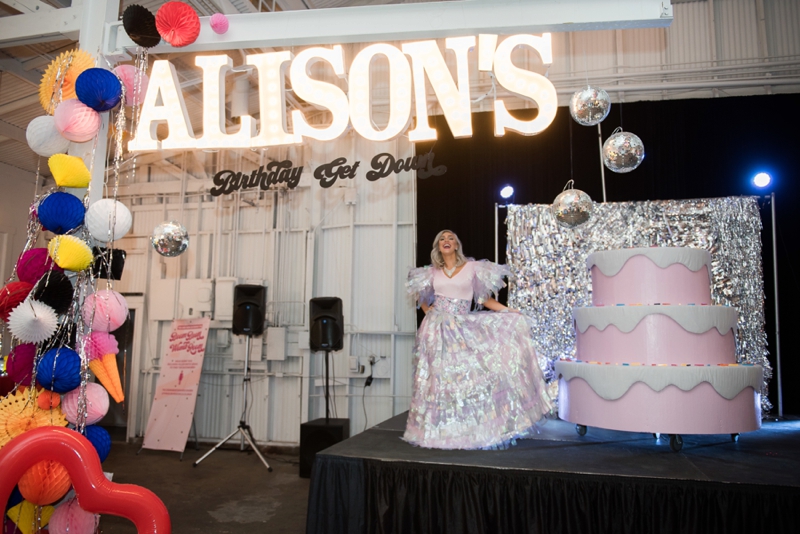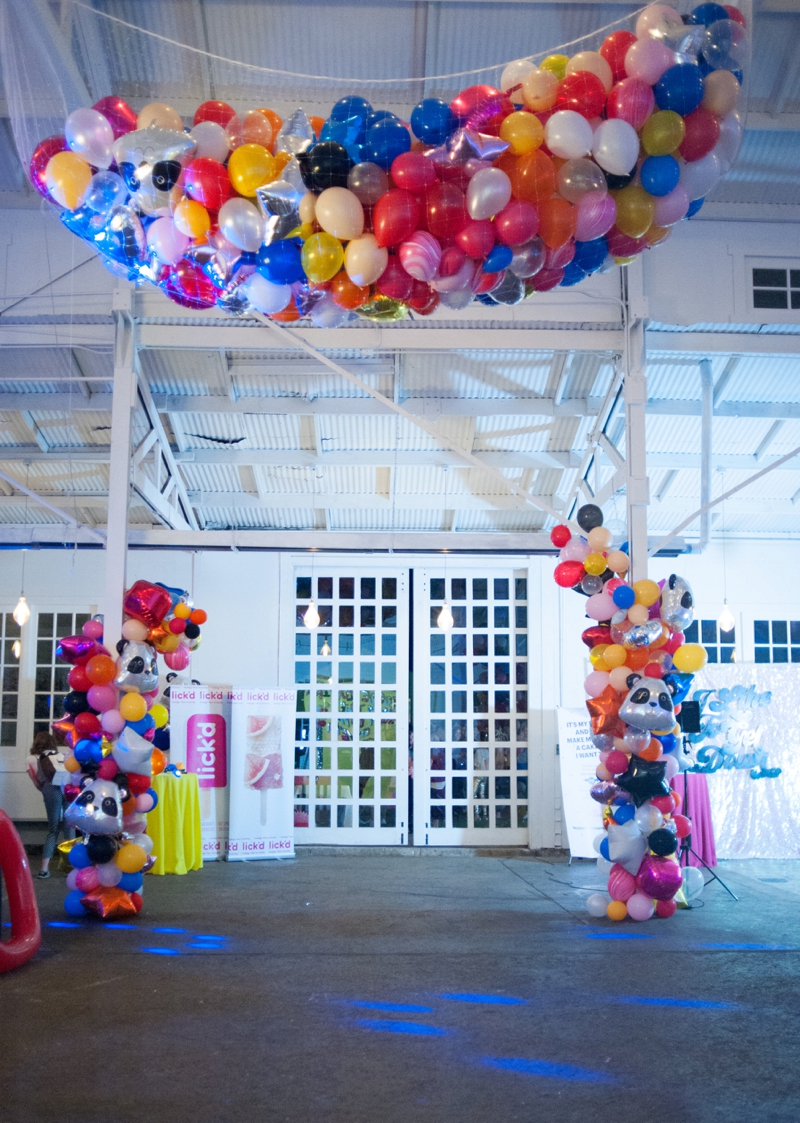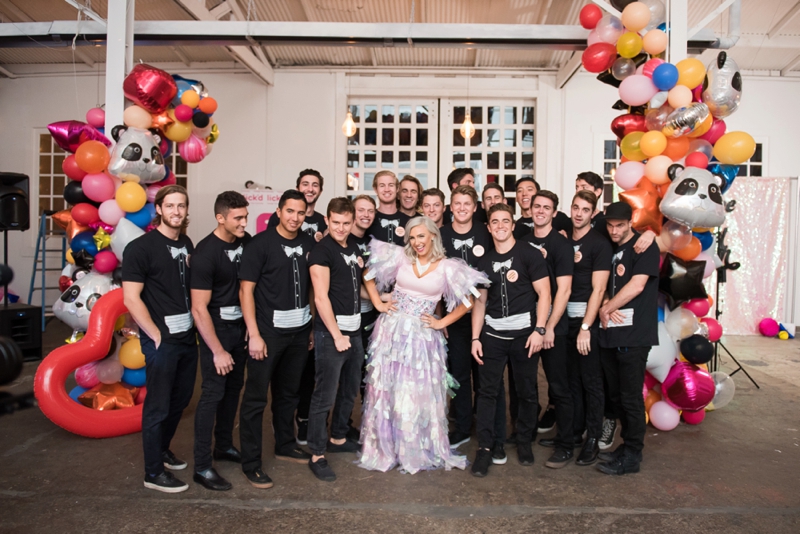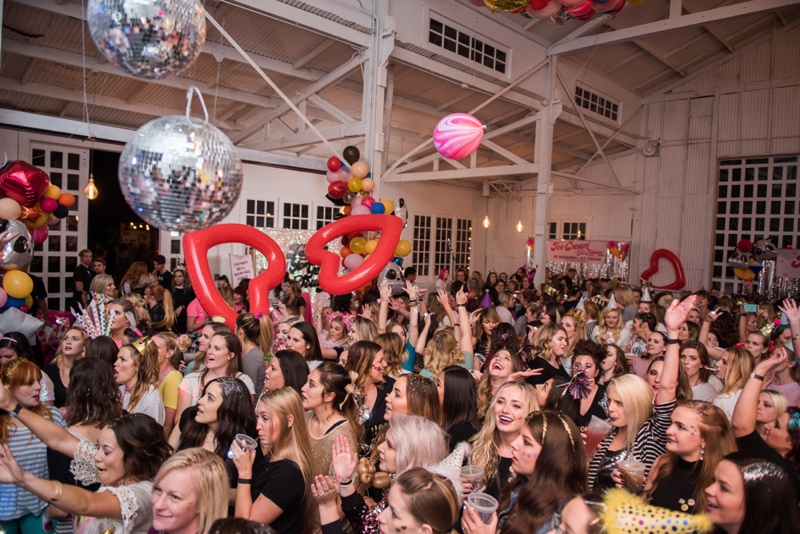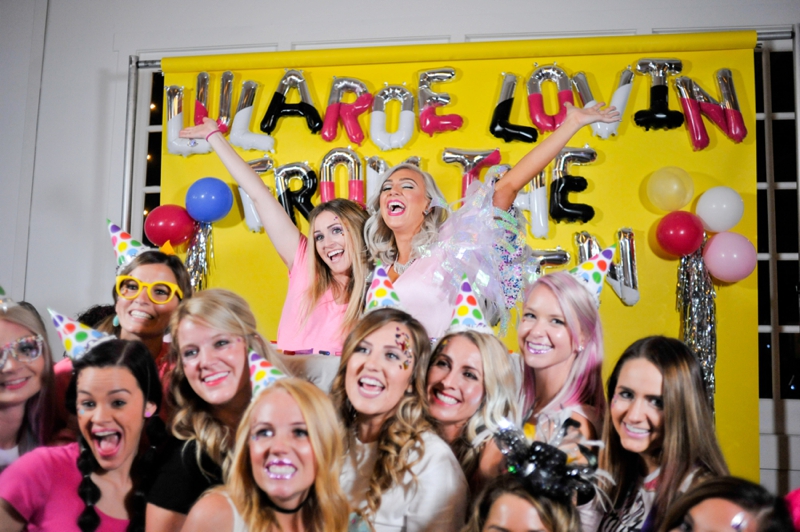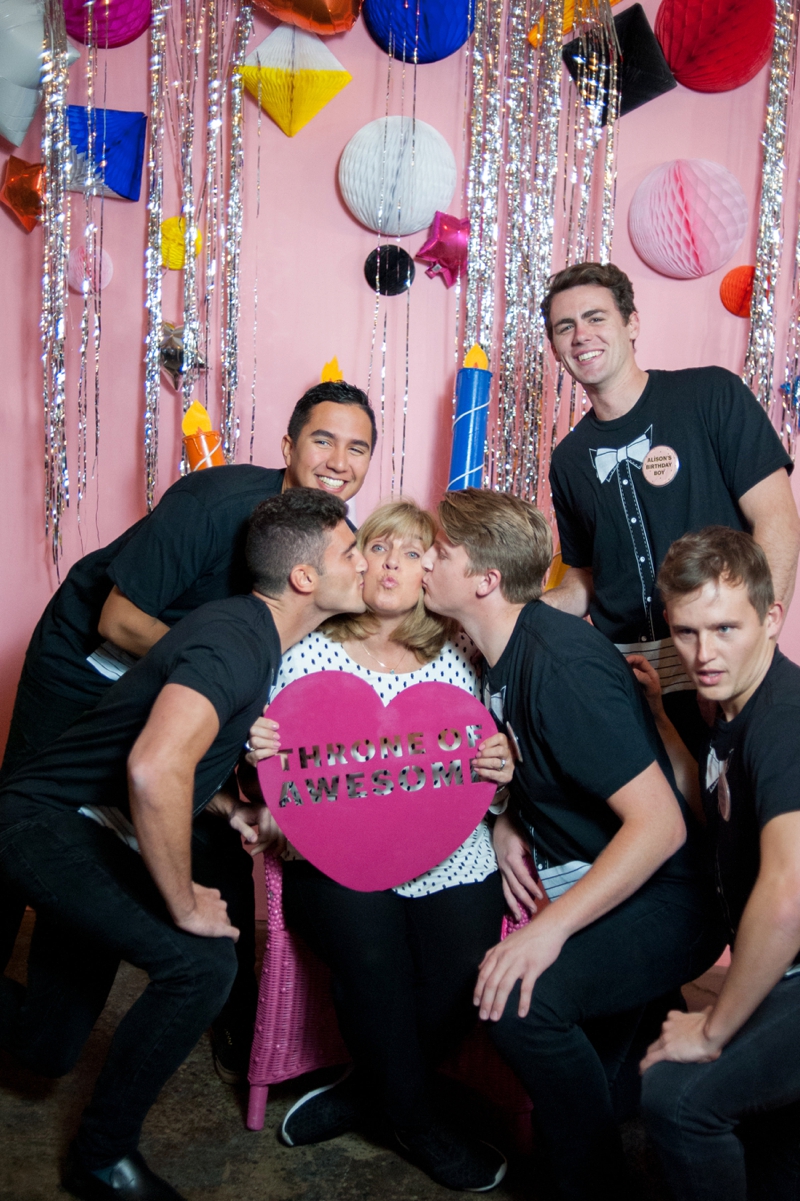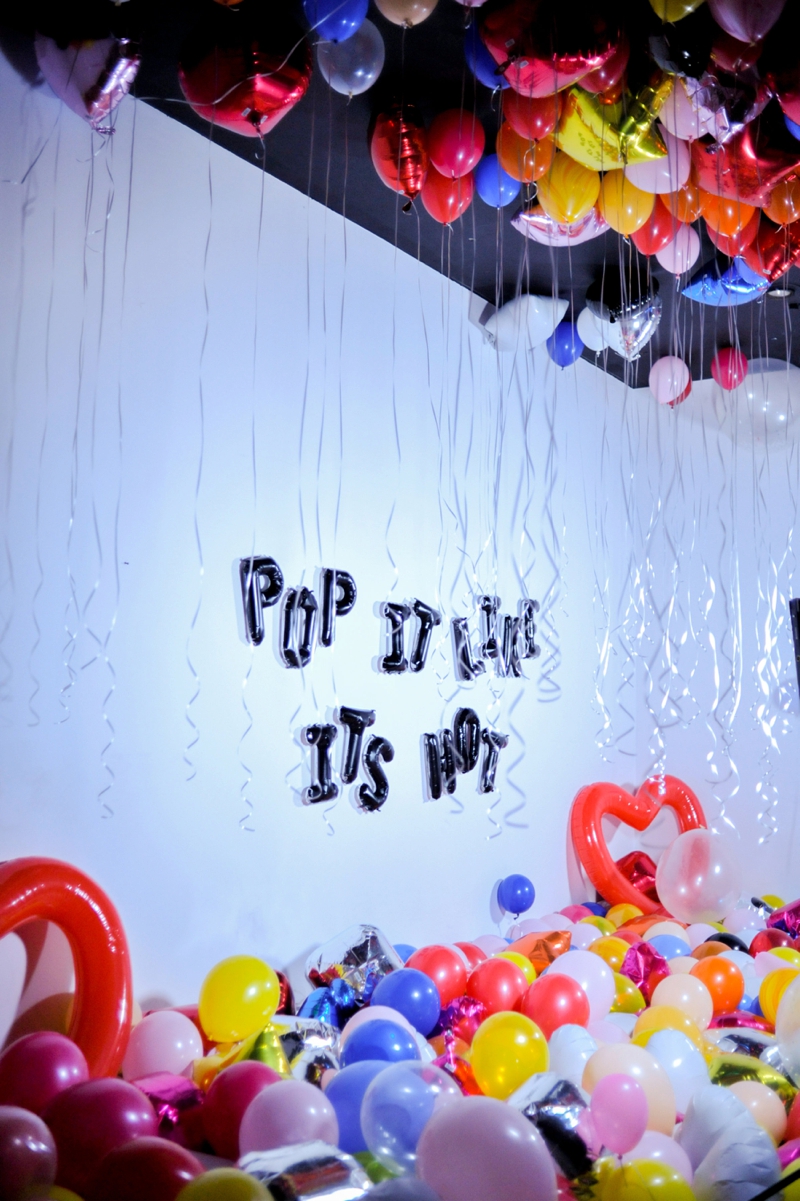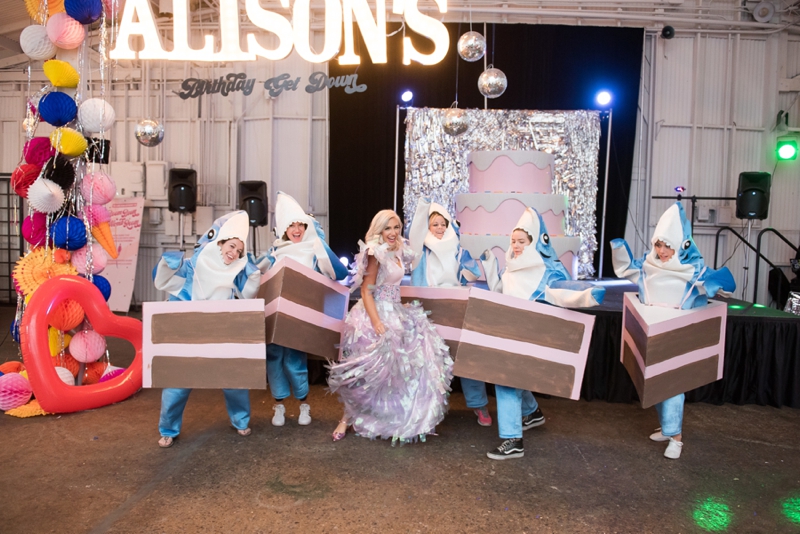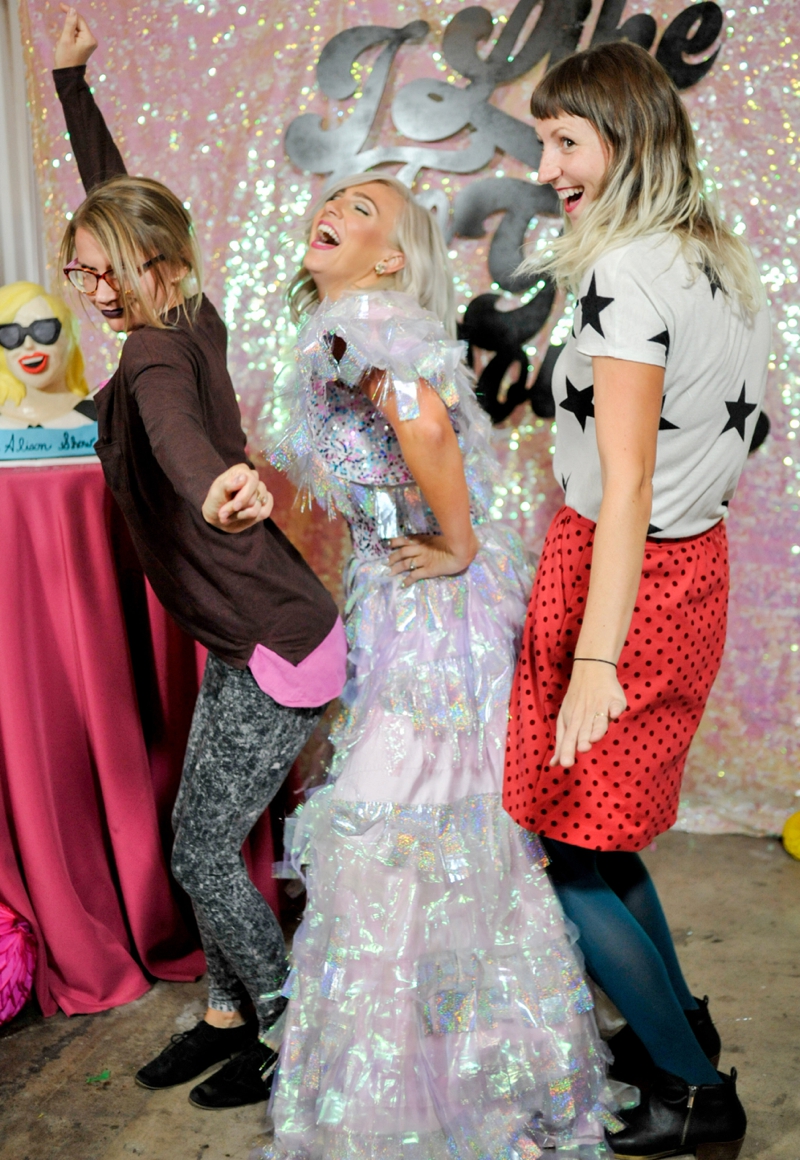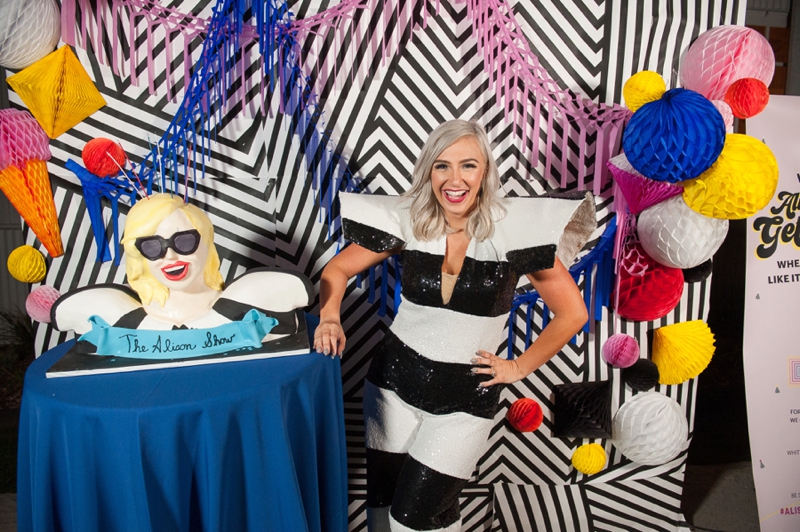 Really, truly honestly. The only way to end the year that I did more dance parties than I have ever done, was to throw myself one hell of a birthday bash. So that's what I did. I turned 33 on November 10th, and I invited 500+ of my closest friends to come and celebrate at Alison's Birthday Get Down!
This was by far the most enjoyable party for me. I had THE TIME OF MY LIFE. The emotional and mental journey this business and these parties have taken me on, is INTENSE. How does a girl go from basically having her whole sense of self dependent on living up to unfathomable expectations (expectations I put on myself) to being able to put her heart on the line and say, what will be will be? Well that's what my podcast and book will be for silly! HAHA. No really.
It has taken countless hours of meditation, self-reflection, reading, and all the things to be able to make MY LIFE THE PARTY I JUST CAN'T MISS, while also throwing parties that no one should miss.
And one of the key ingredients in being able to do 4 events this year, was our headline sponsor LuLaRoe. LuLaRoe was able to see my vision and understand the value of a GOOD TIME and how it can empower and uplift women. They basically said LET'S DO THIS THING and then let me loose! Their faith in me, and their support will have me grateful for the rest of my life. They were clutch, and generous, and are at their core GOOD people with good hearts helping to make the lives of women better. Thank you LuLaRoe.
So for Alison's Birthday Get Down I decided the night needed to be a fever pitch of absurdity, filled with all the things that I LOVE most. The theme was Birthday Party Realness as well as All Things Alison.
One of the major lessons I have learned this year is YOU MUST COMMIT. I fully realize that popping out of a cake, recording my own pop song, passing out Alison Face Masks and having not one but two custom costumes, (oh yes and a cake made into my face…) is well, INSANE. But when you commit fully to yourself and your dream it gives others the permission to COMMIT and become a part of whatever it is you're inviting them to. And then the beauty is YOU are lost, the ALISON of it all hopefully fades to the background, and the participant is left basking in their own glory and greatness. And this is why I commit. So that others may bask.
People will try to make you feel silly for committing. You'll feel like a fool. Trust me. As I hid in a giant cake, in a full costume, in huge hair and make-up, while sharks in cake slices stomped around me shaking the stage and 600 women screamed, I stopped and thought, "What the hell have I done?" And then I thought, "Exactly what I wanted to do." Then I popped out of a cake and confetti canons went off.
So here's the video by the amazing Modern Atelier, and my new dance craze hit, HAHA "It's The Alison!" I hope you feel the love and joy.
And now a few more details!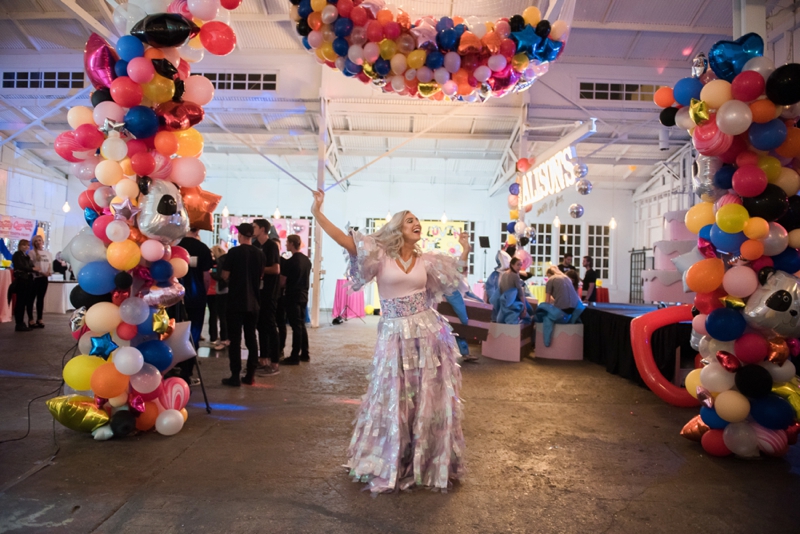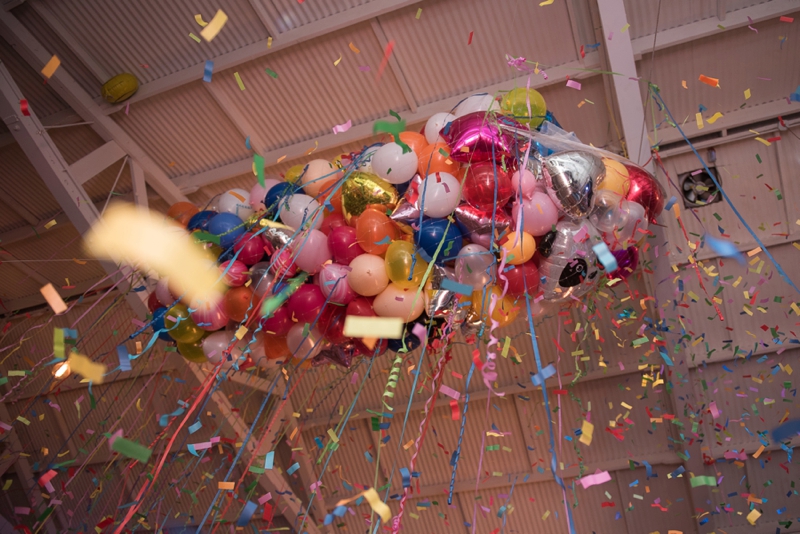 This party was held at what is easily the most beautiful new venue in Provo, The White Shanty. White Shanty Design makes gorgeous doors, hardware, furniture and anything classy, industrial and perfect. The venue is their showroom and they have taken the same care that they used to create their beautiful one-of-a-kind pieces to make a space that is the perfect backdrop for any event.
This space was so beautiful and classy and made the colorful decor POP. The White Shanty has a beautiful front lawn with fabulous string lights, which is perfect because I like the party to start before the party even STARTS!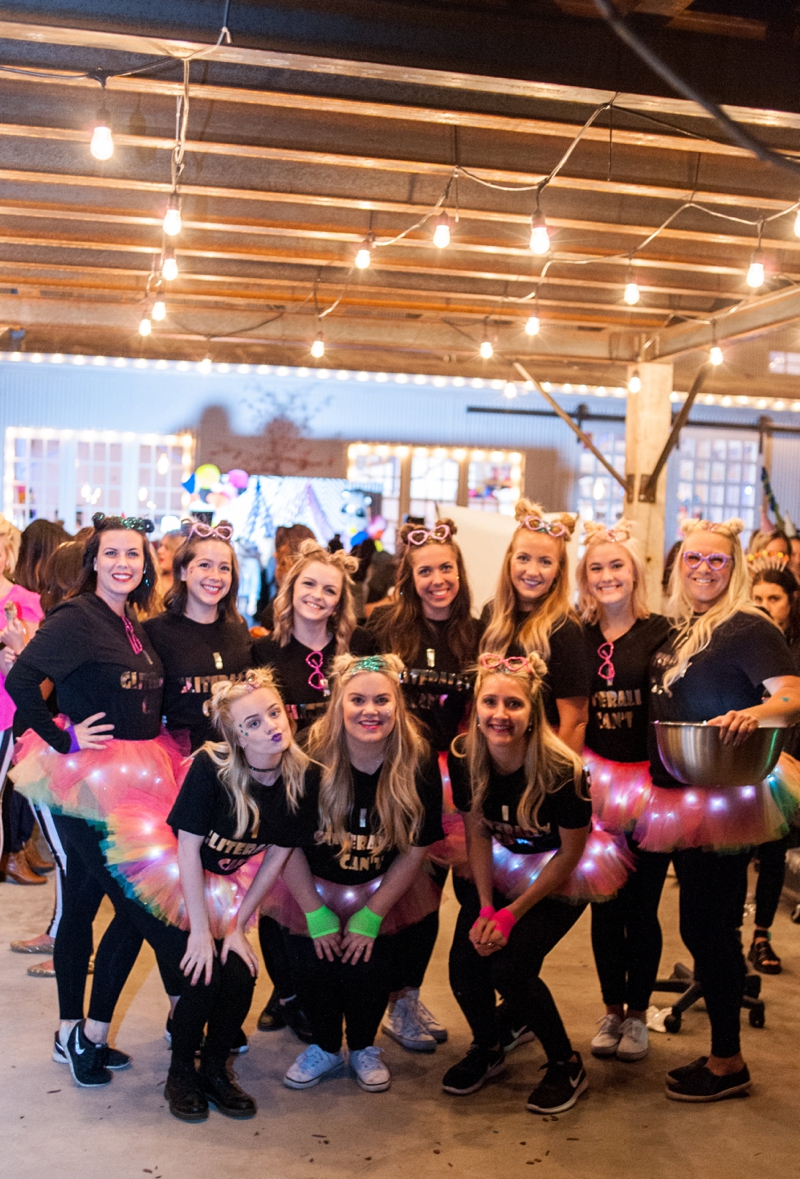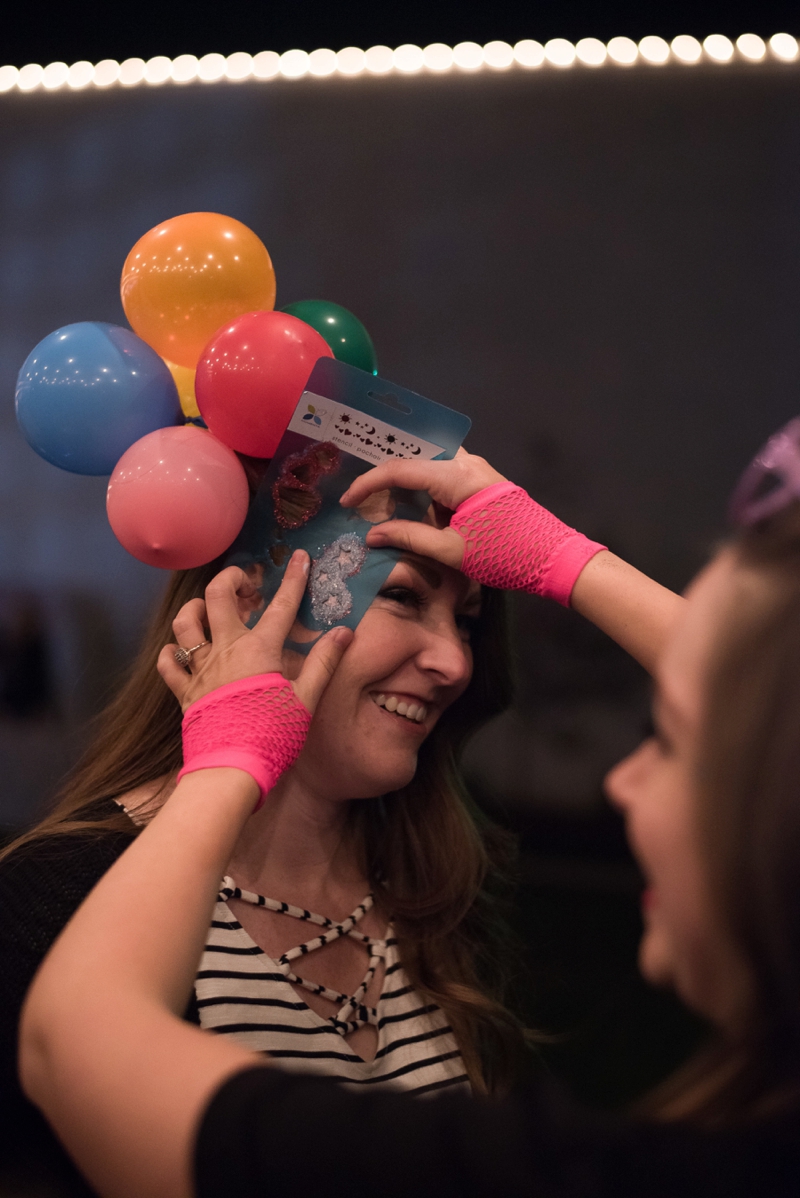 So while waiting in line my babes from Platinum Studio did glitter lips, glitter tats, and made shirts that said, "I Glitterly Can't!" Because they are the best humans on the planet.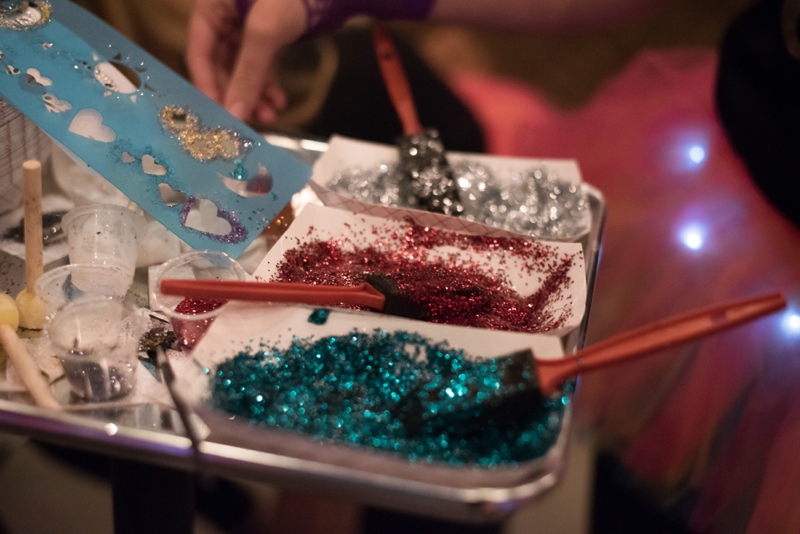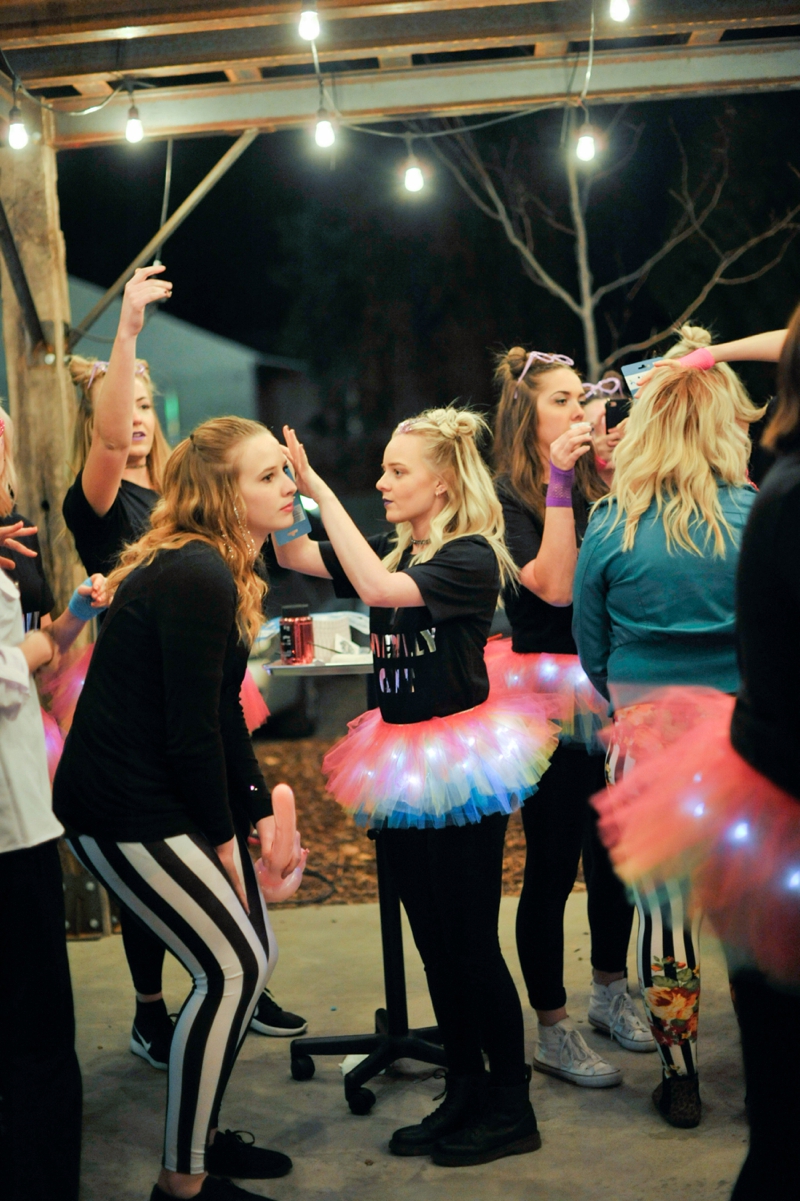 I also had a Mime and a Balloon Animal Artists, because DUH it's my birthday party.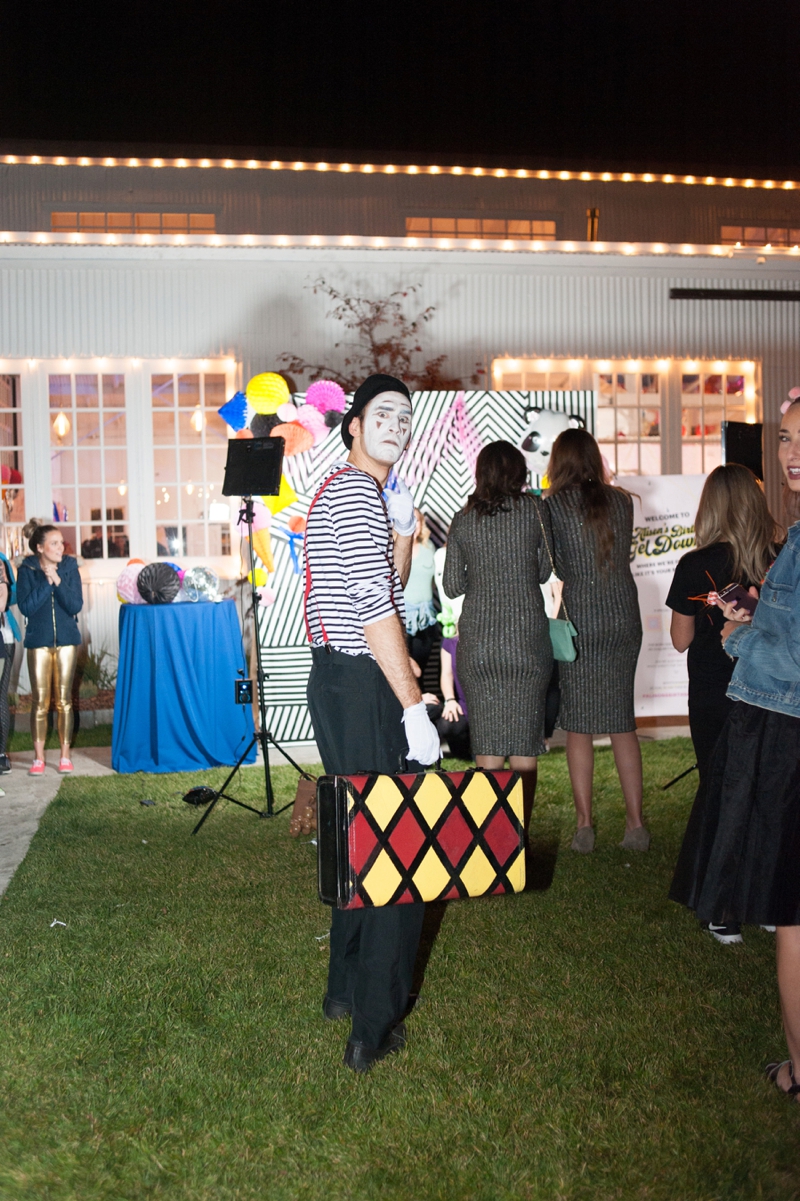 Lick'd Pops was also out front with their Mexican Hot Chocolate and Candy Cane Oreo flavored popsicles. YES. So good.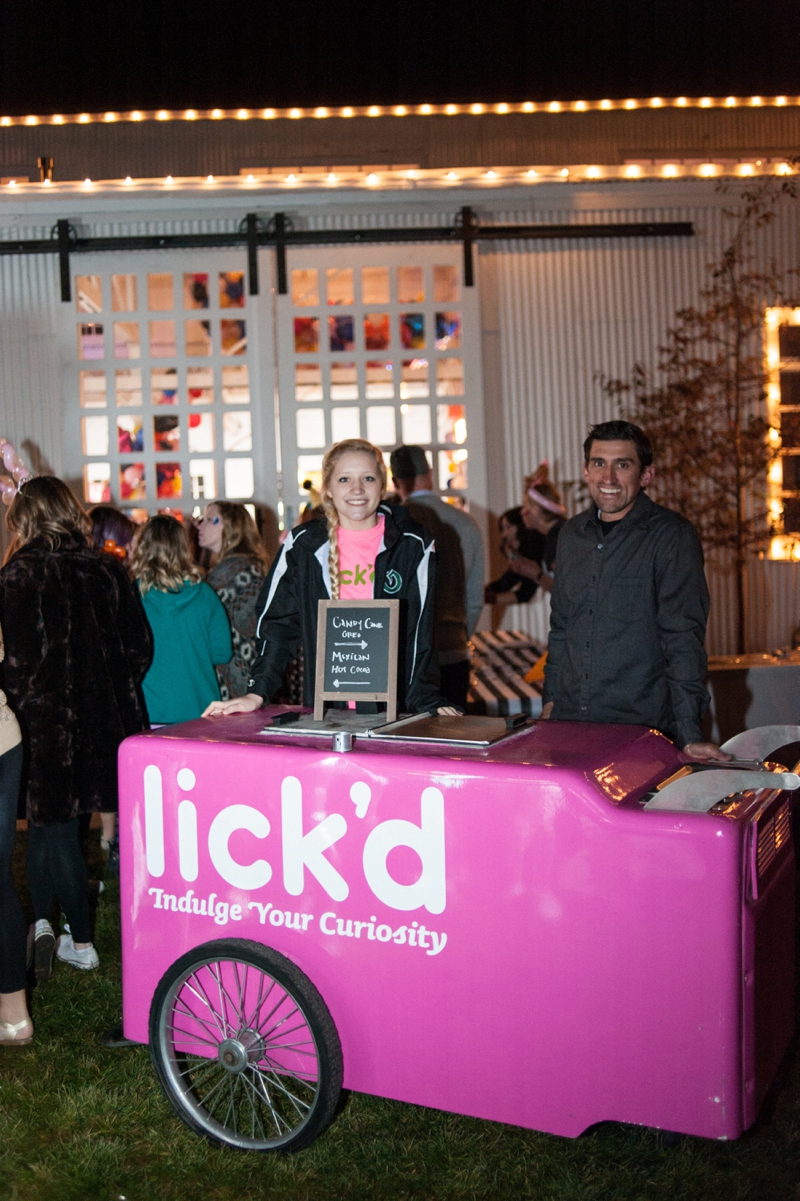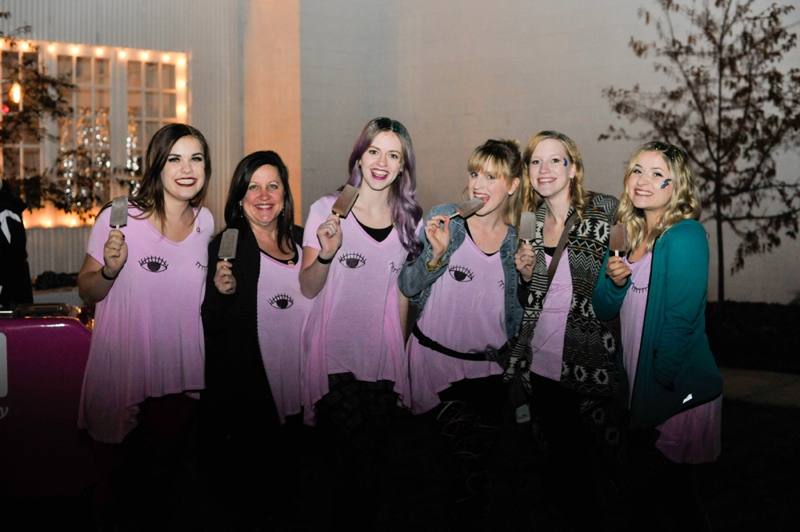 Once the party started I had lots and lots of photo-ops, as well as birthday party treats! My birthday boys welcomed the ladies!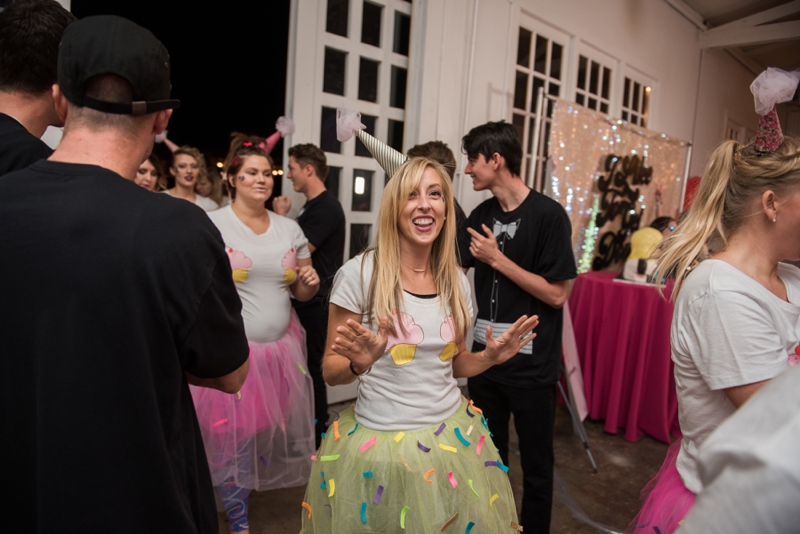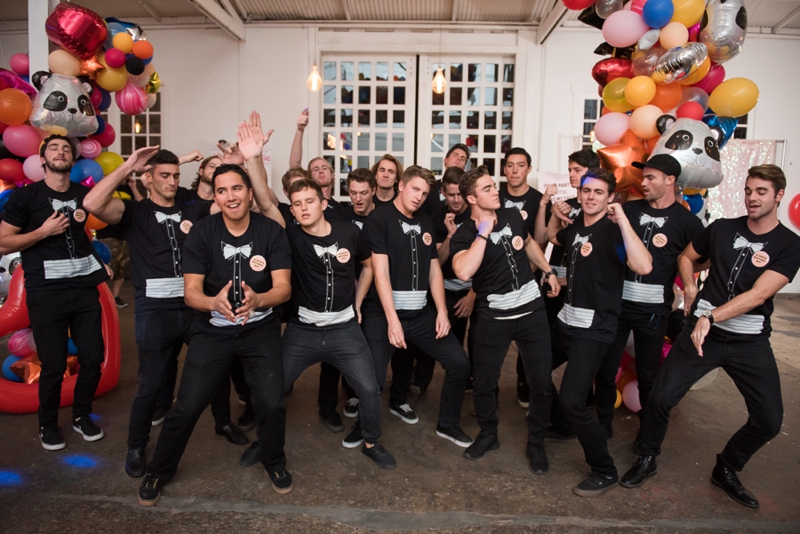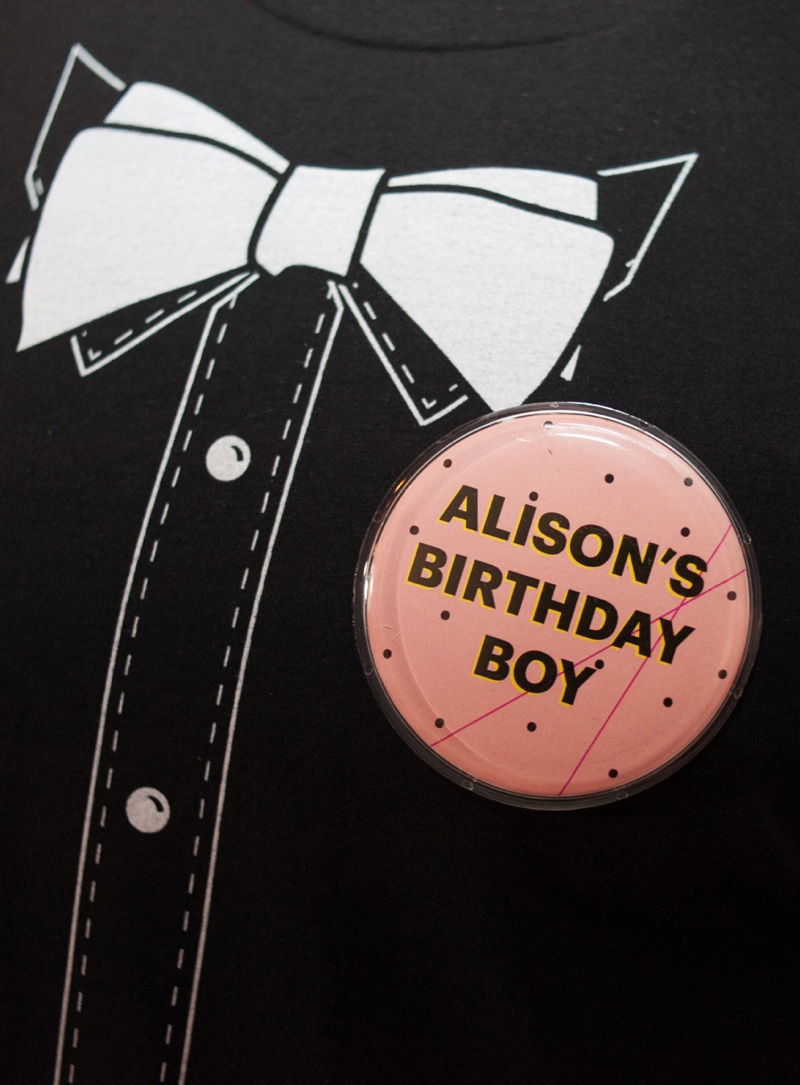 We needed cake and ice cream, so Rockwell Ice Cream brought their insanely yummy creamy goodness and served it up right!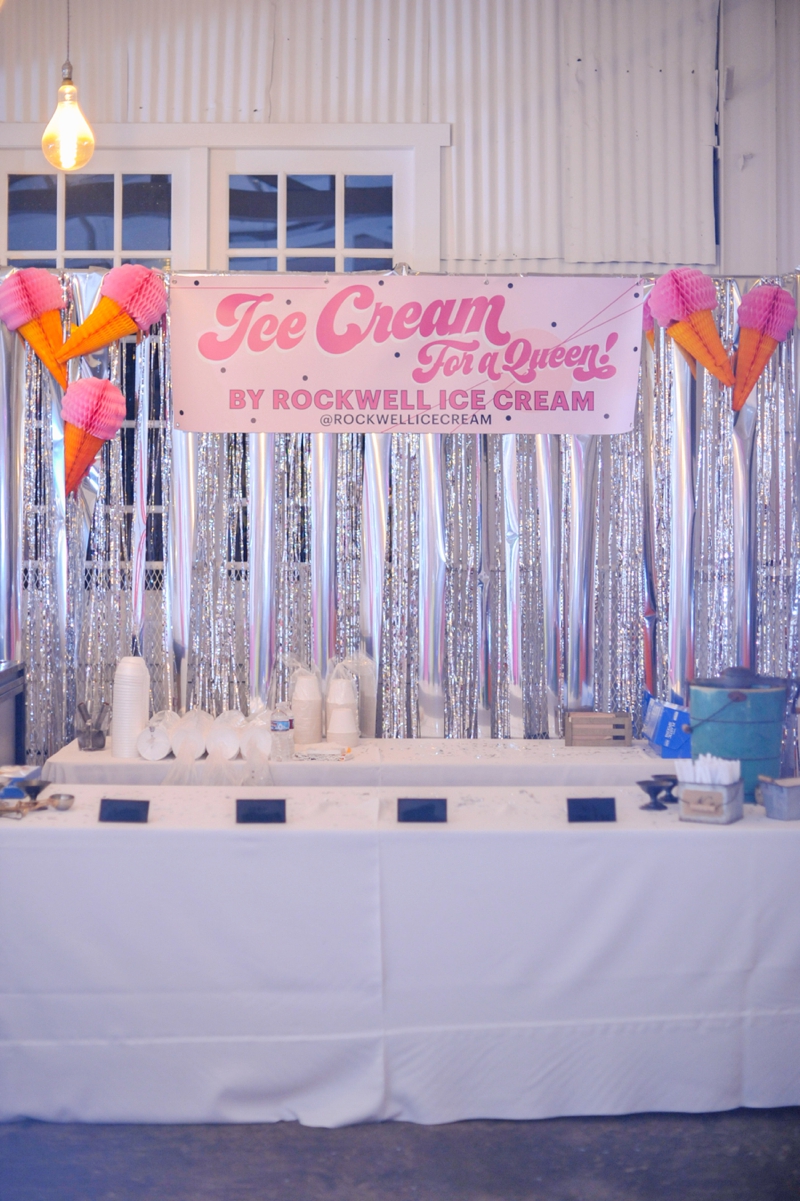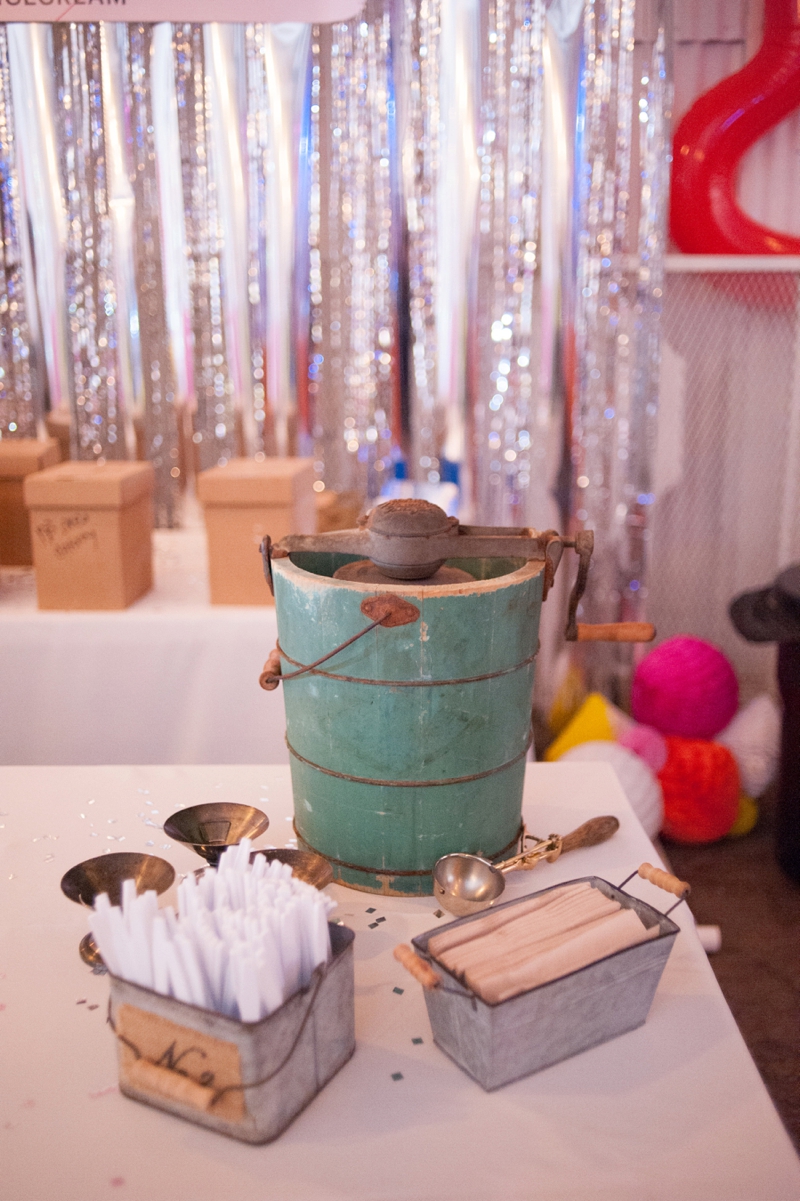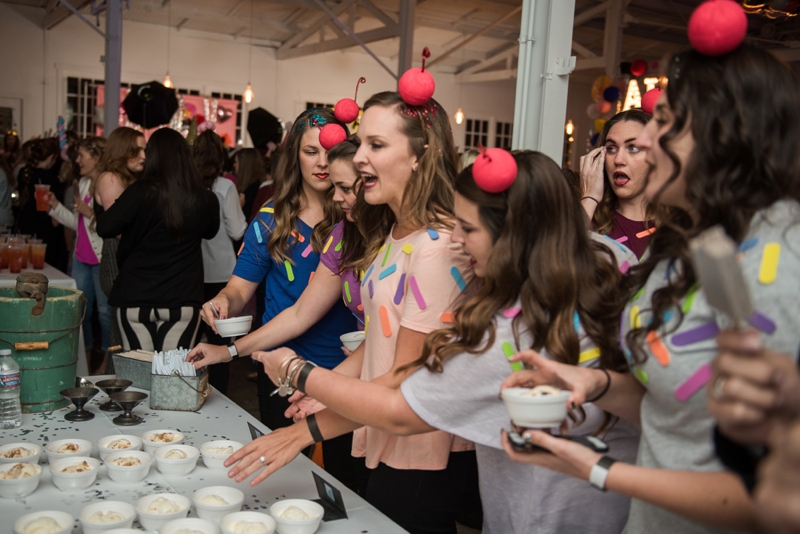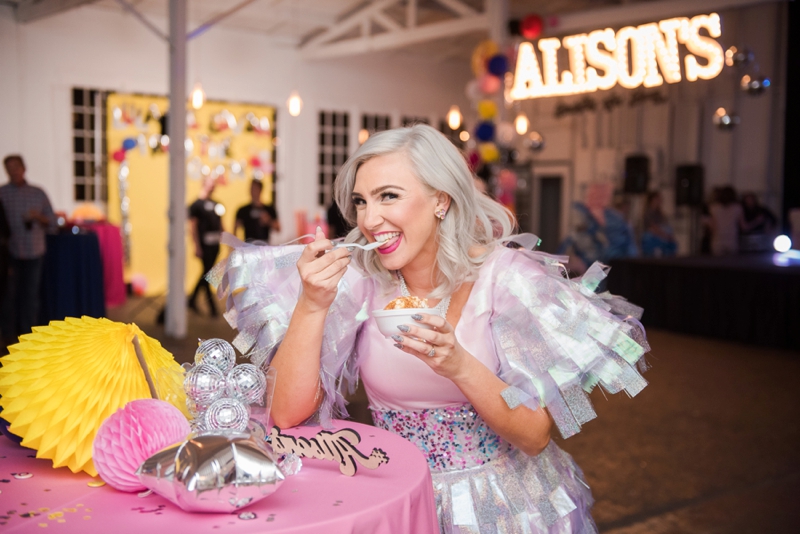 Sweet Tooth Fairy delivered on the cake end, with not only cupcakes but cookies and other lil goodies. I cannot say enough how much I love Megan Faulkner Brown (no relation other than in sugar spirit) and her treats!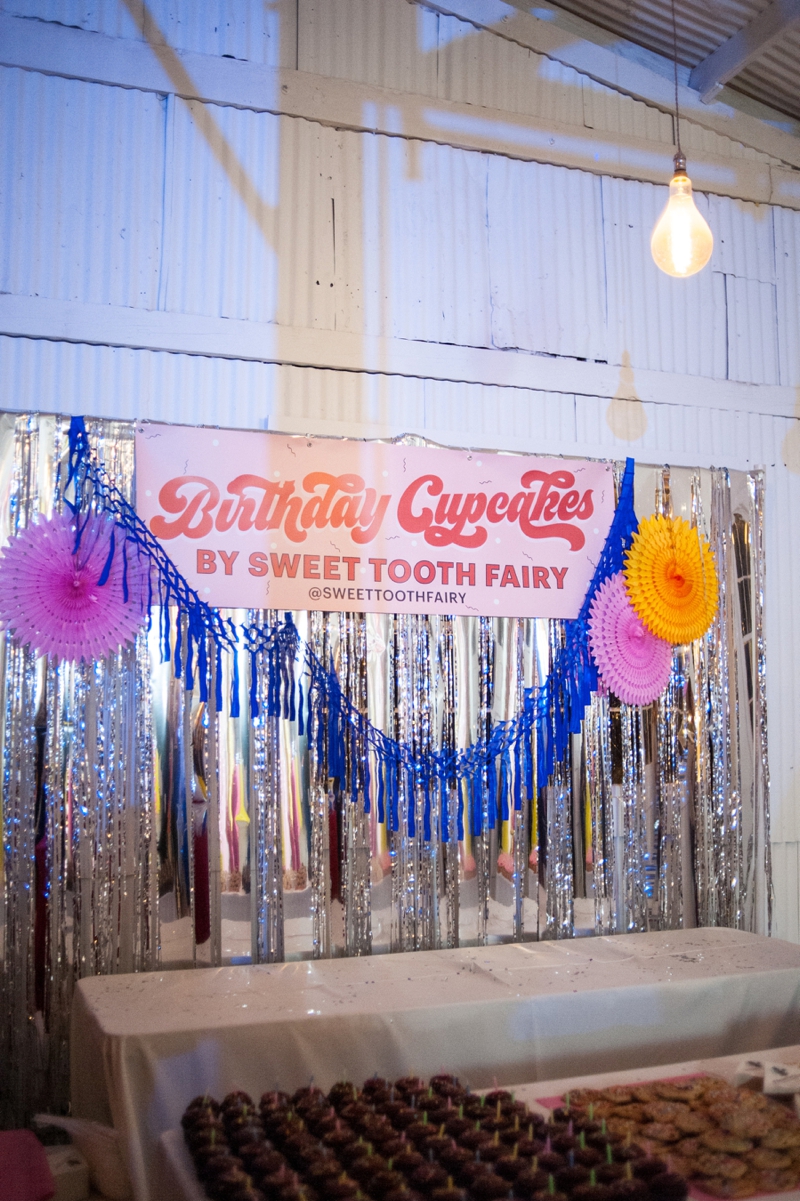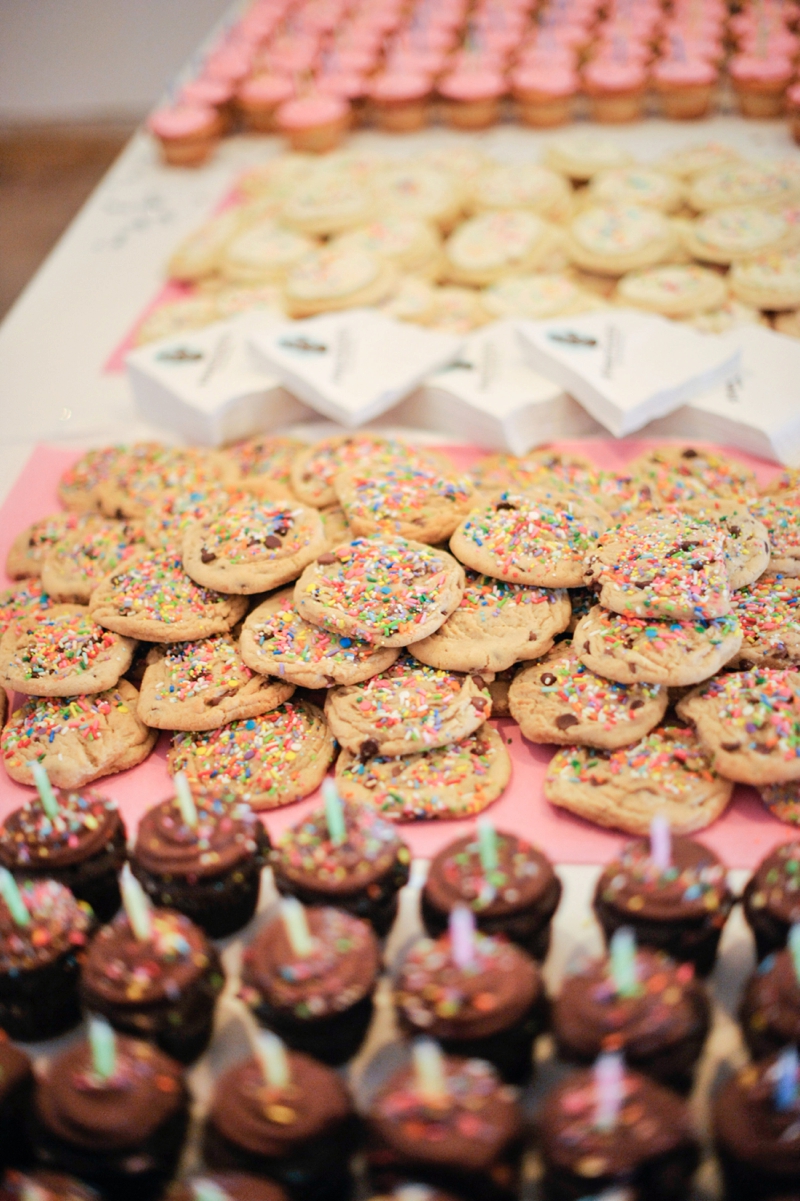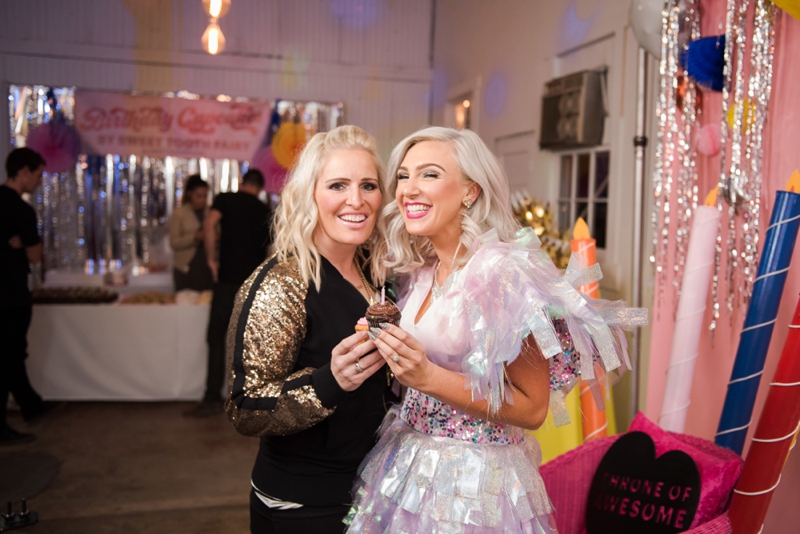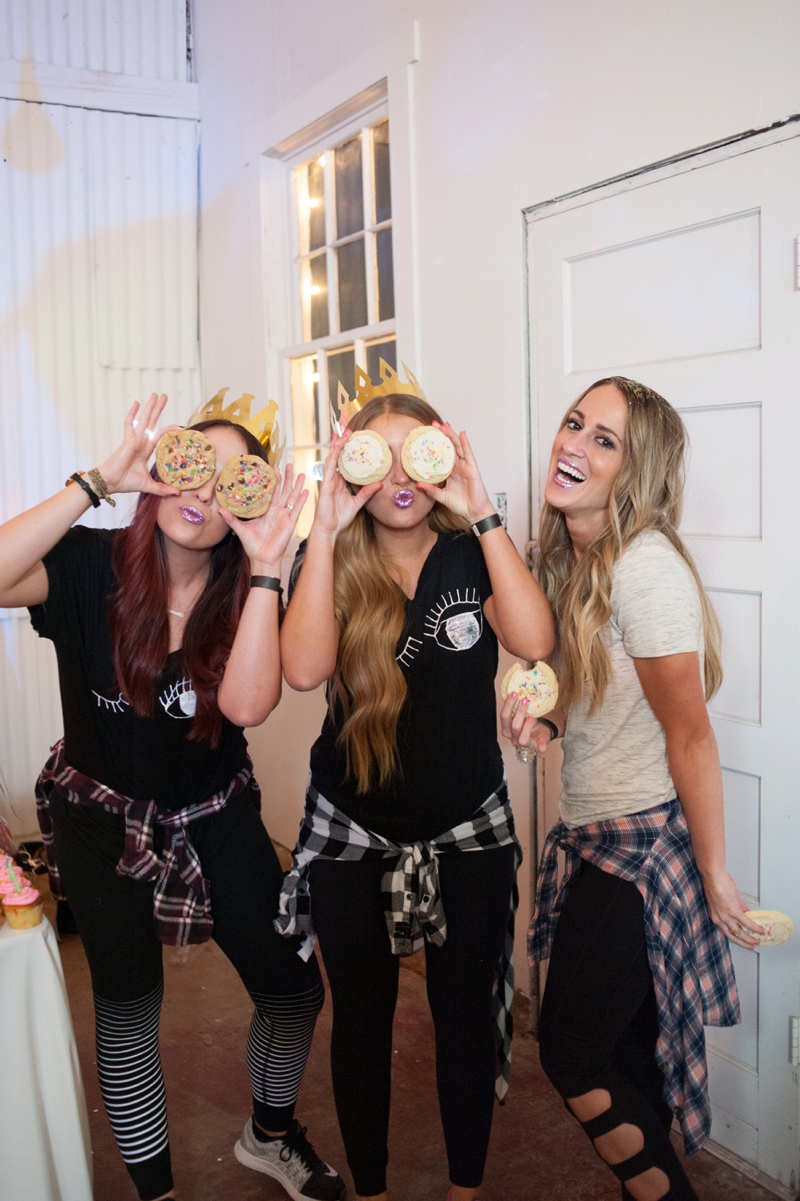 And of course, OF COURSE my lovers from Sodalicious were there so we could all get hopped up on caffeine and sugar.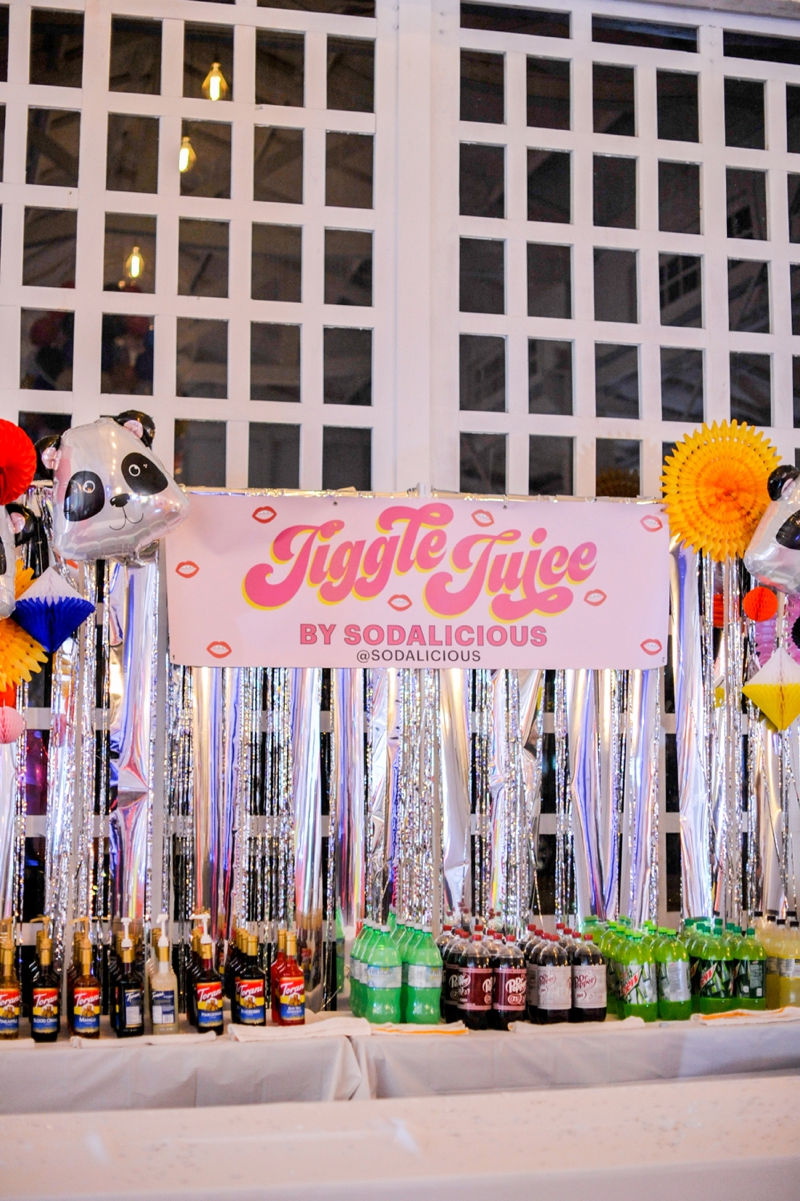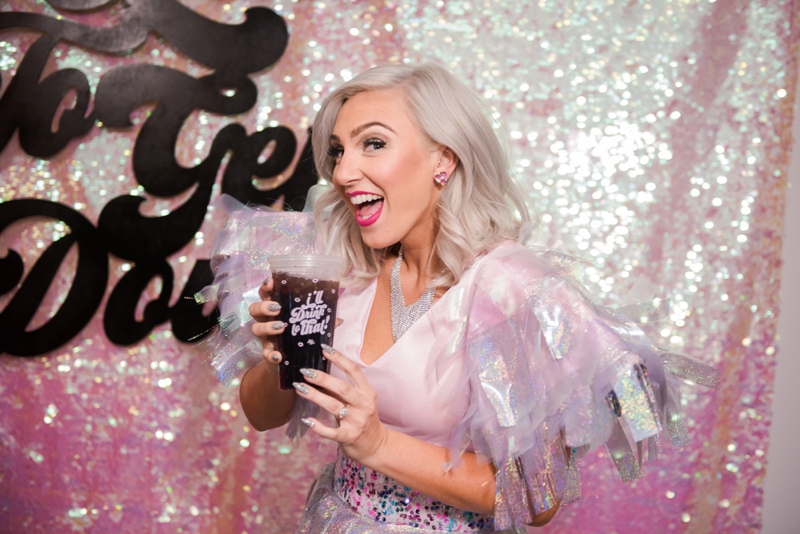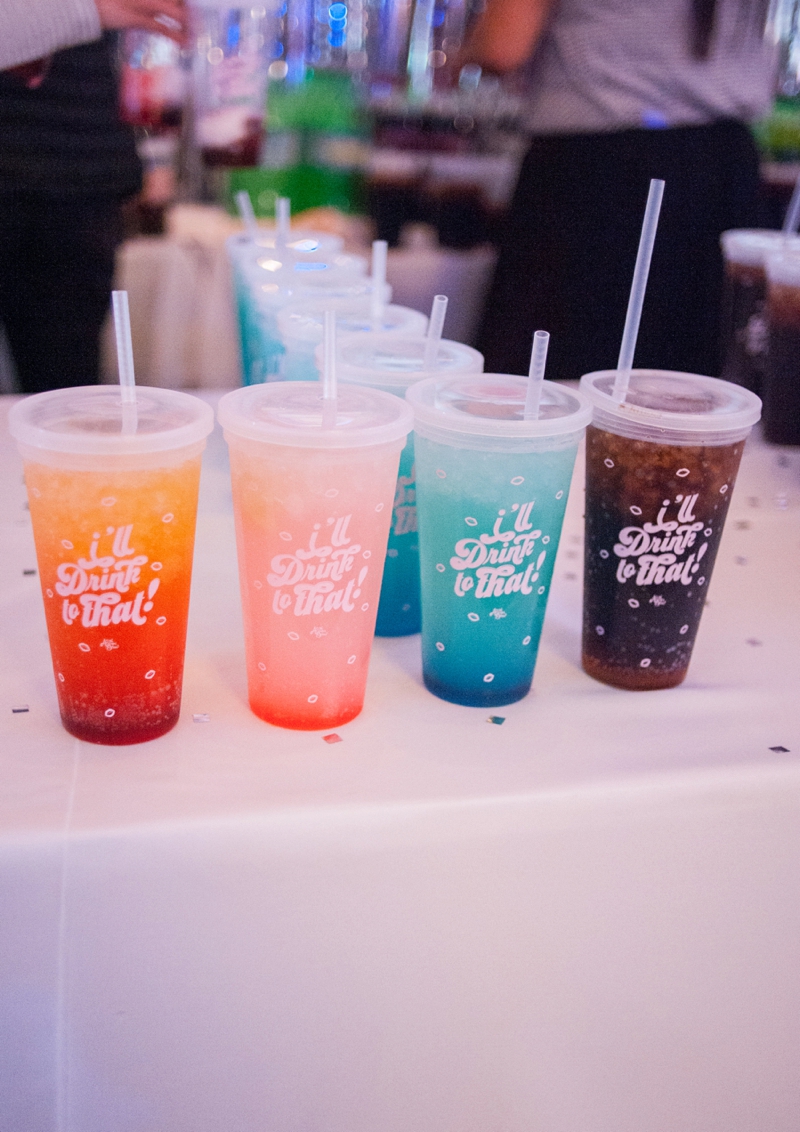 If you're into the I'll Drink to That! tumblers, HEAD TO MY SWAG SHOP right this minute because I'm selling some limited edition party swag! But when it's gone IT IS GONE!
The sharks from Alison's Shell Yes had so much fun, that they insisted on coming and dressing up for my birthday. They are the sweetest.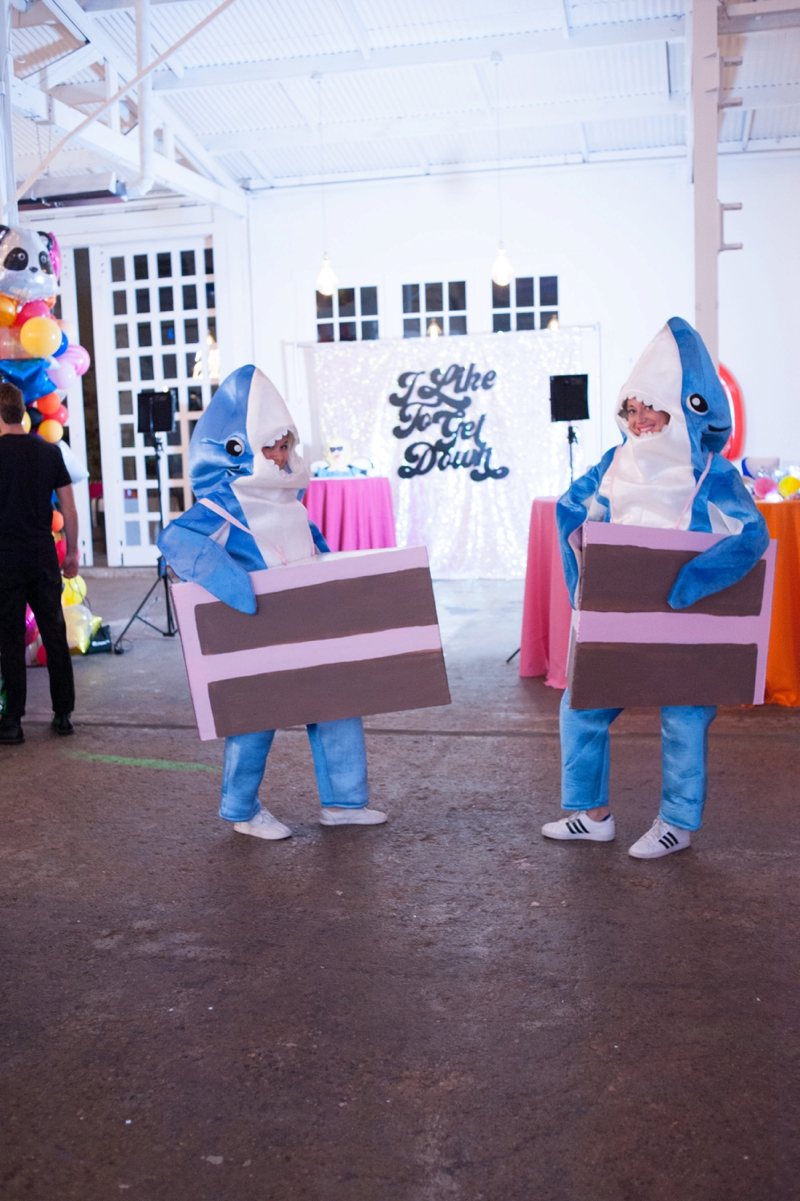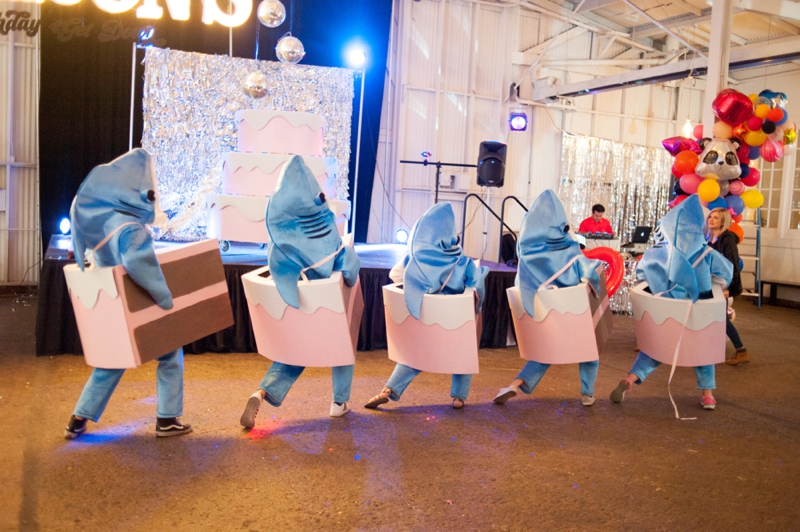 After I popped out of the cake,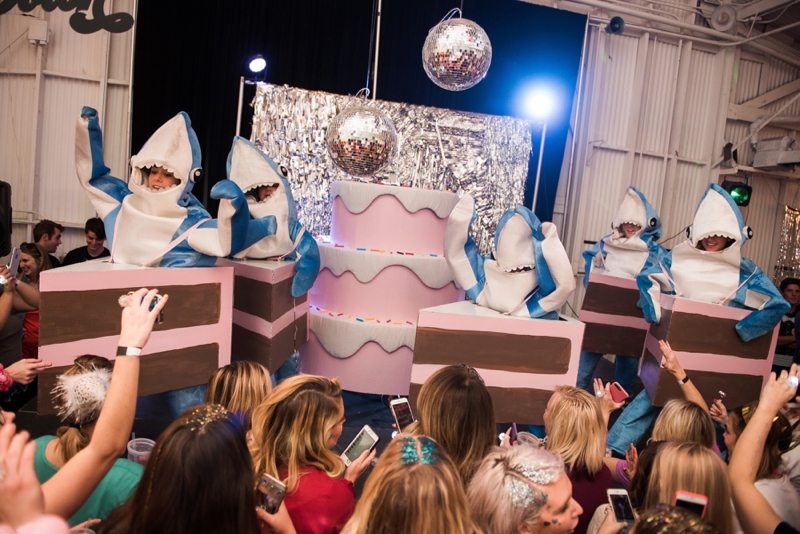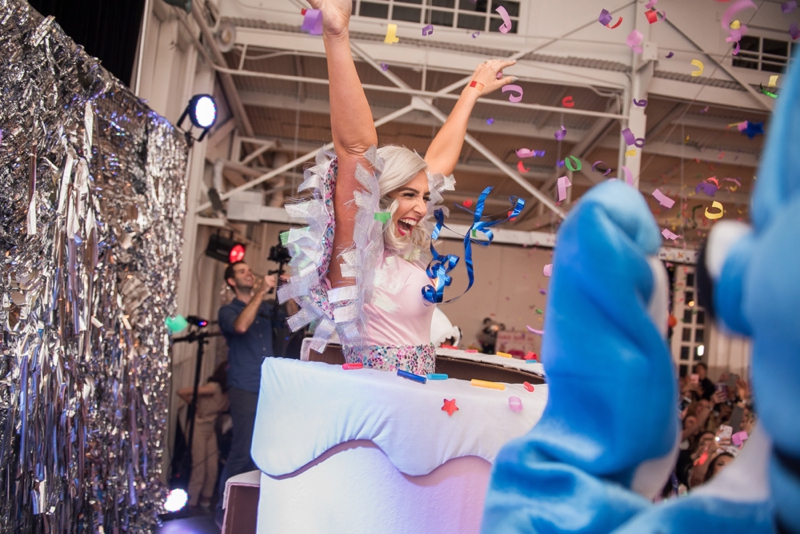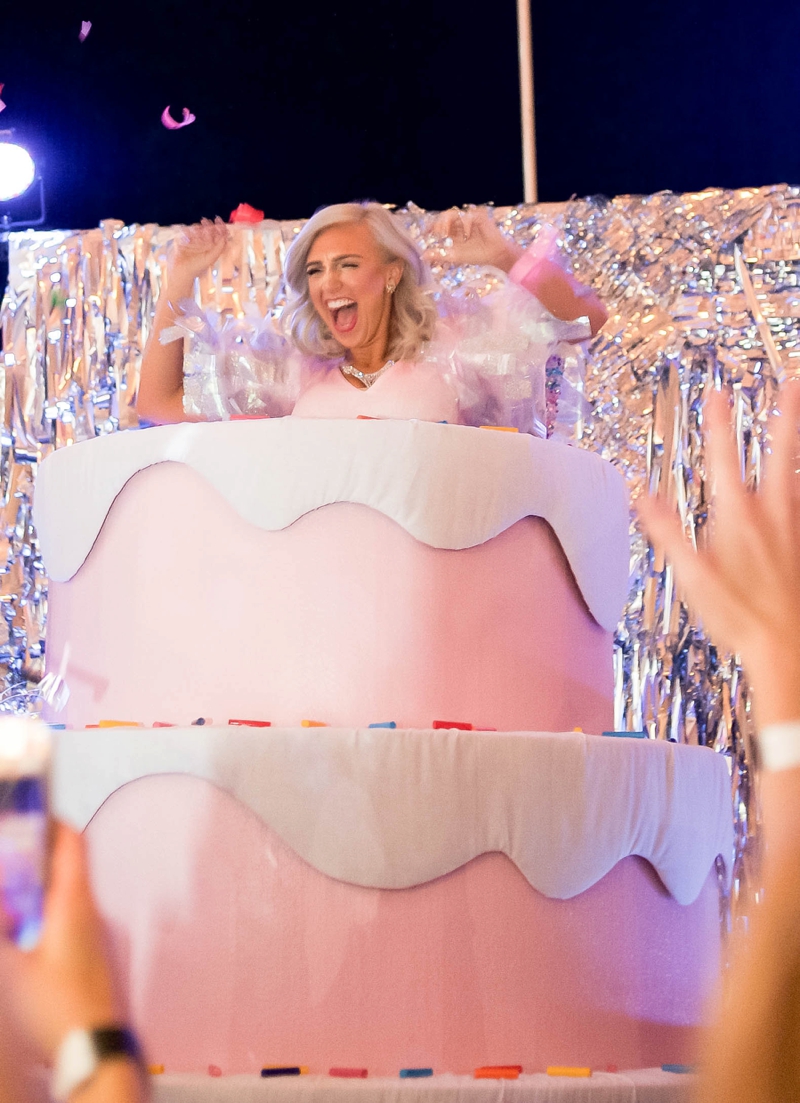 I said hello to as many as I could, by inviting others to pop out of the cake with my in our LuLaRoe Lovin' From the Oven booth!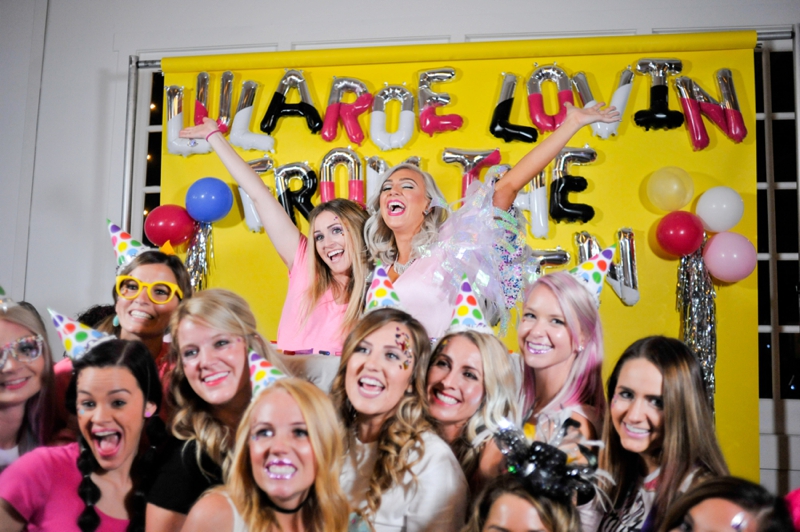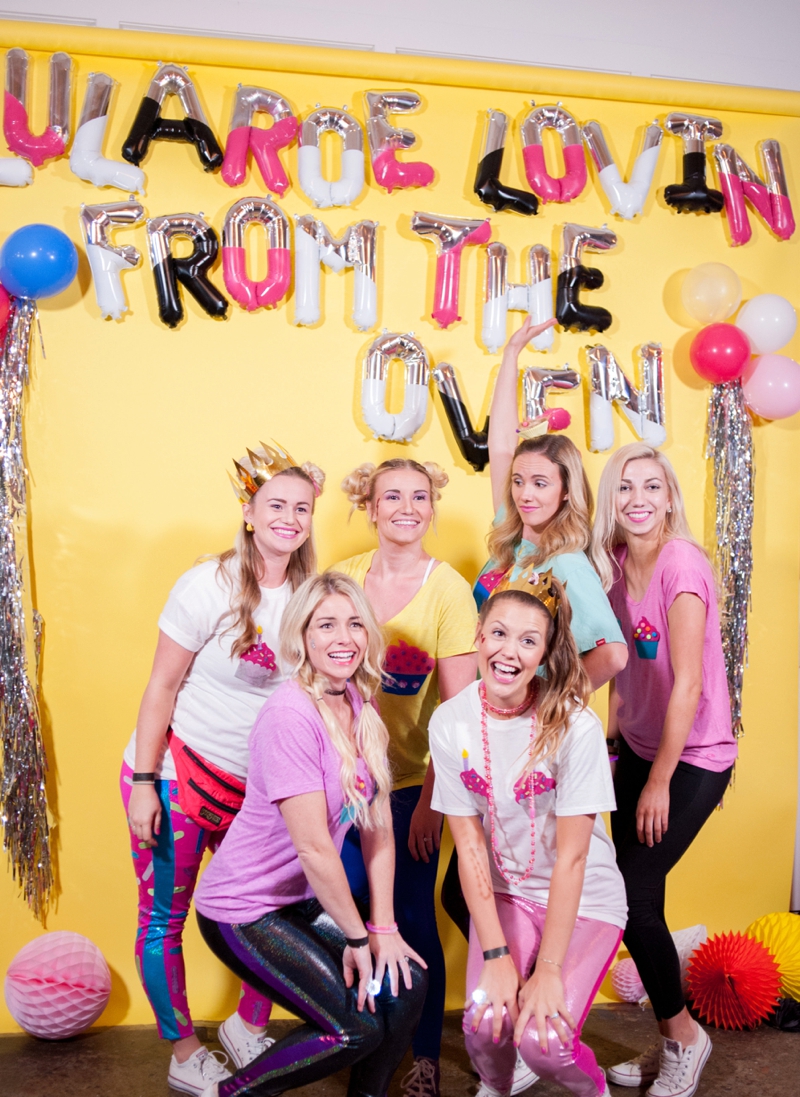 Gotta love my man.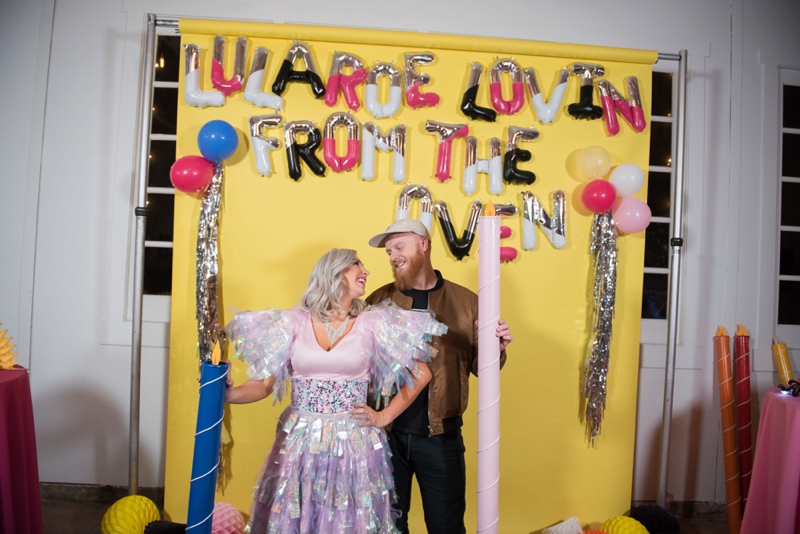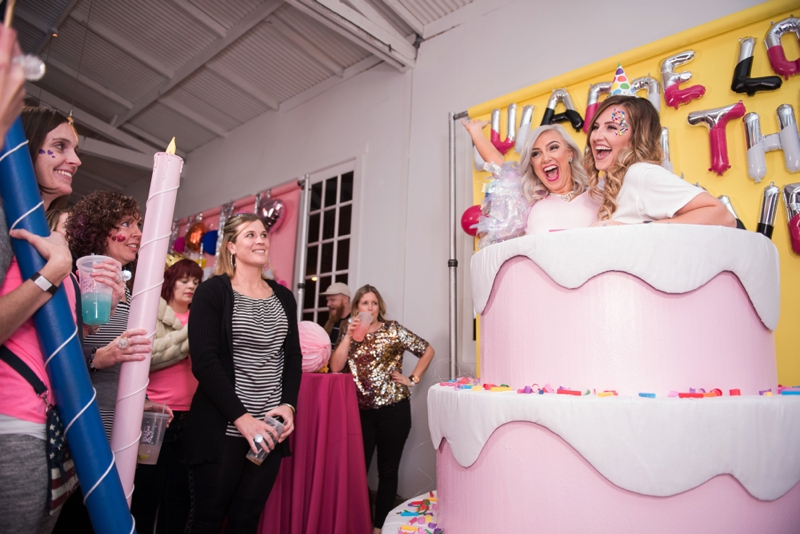 And then I did what any good birthday girl does, and thanked my parents for having me by inviting them on stage to teach some signature dance moves.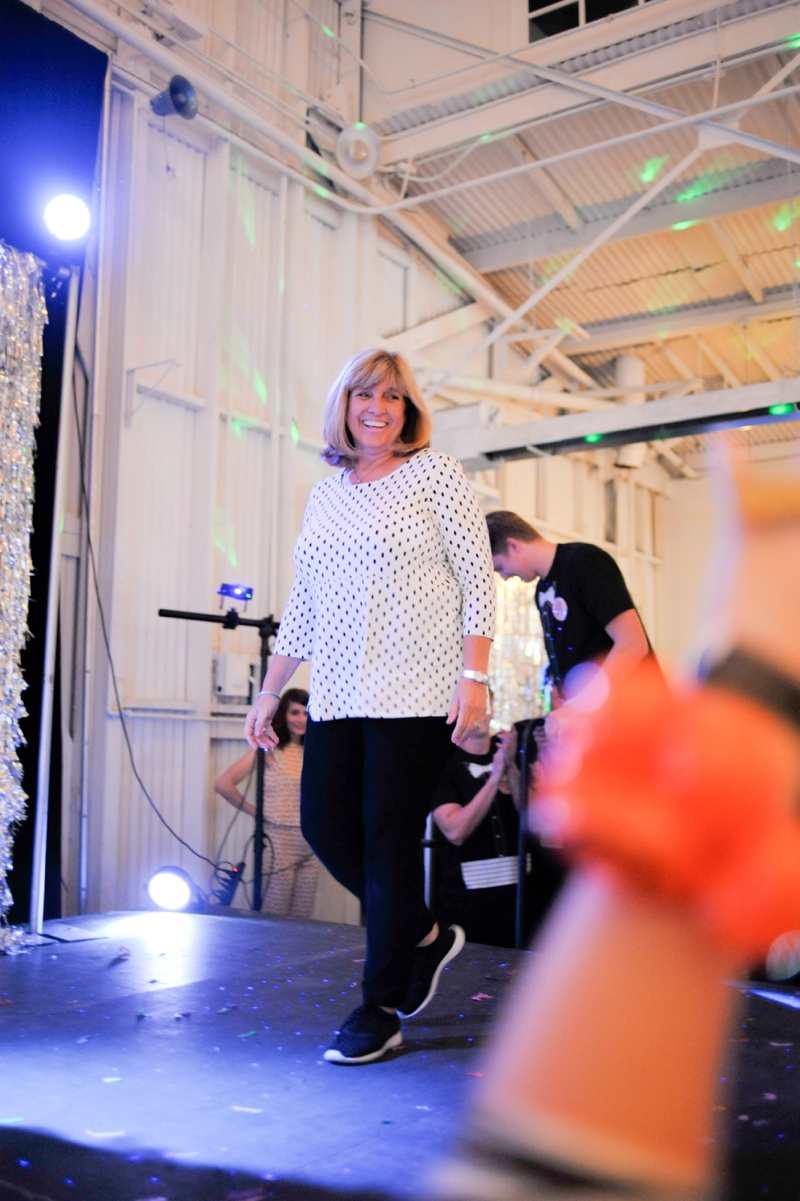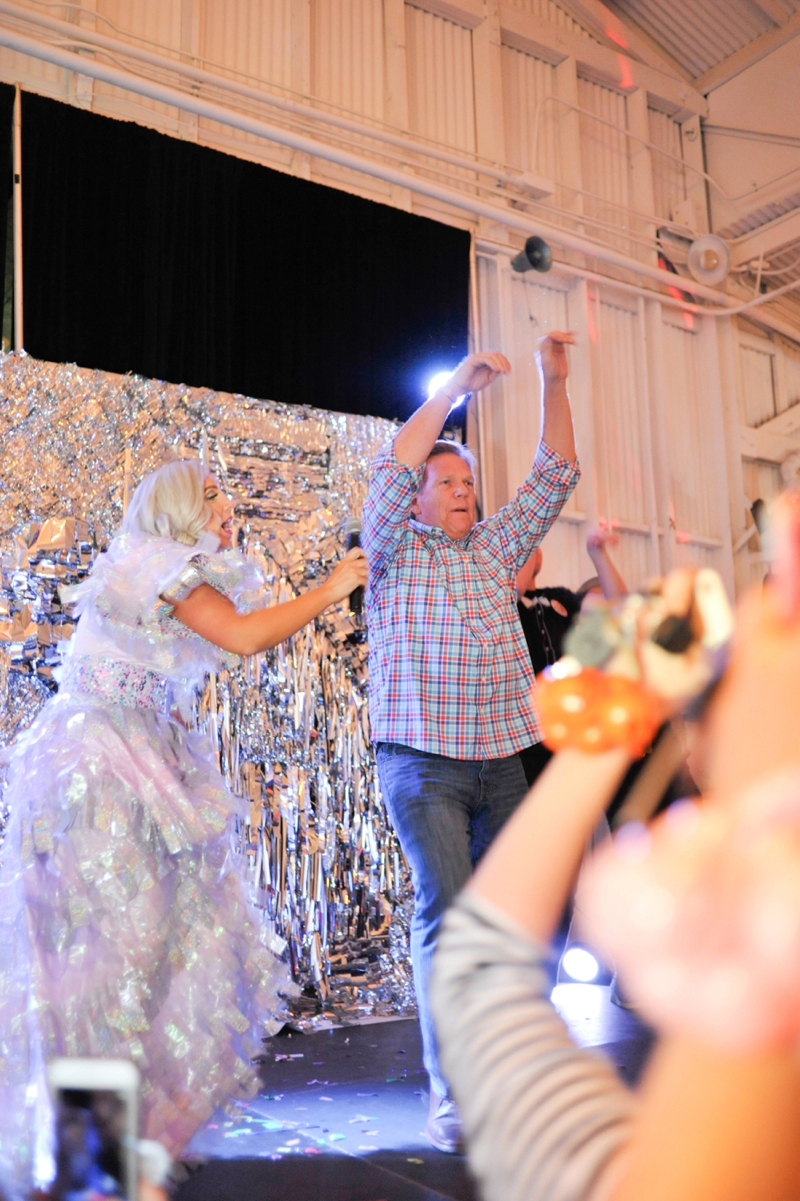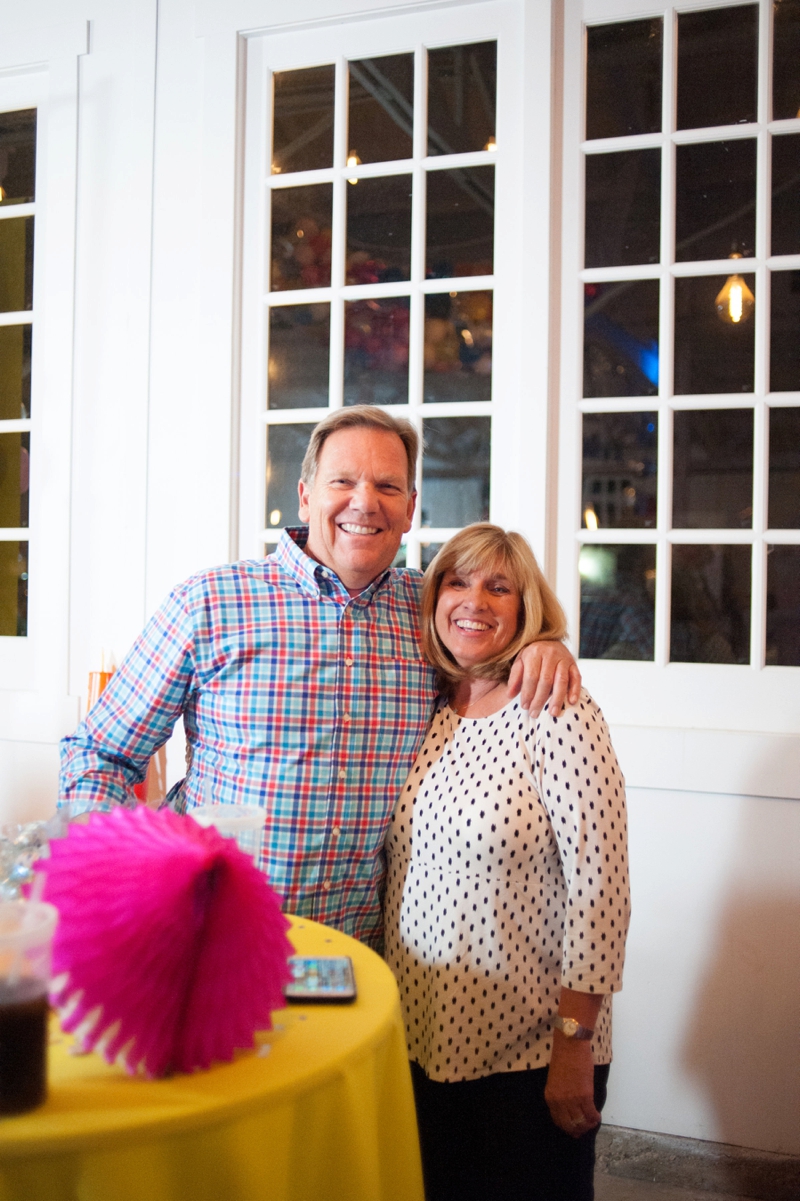 They are super shy.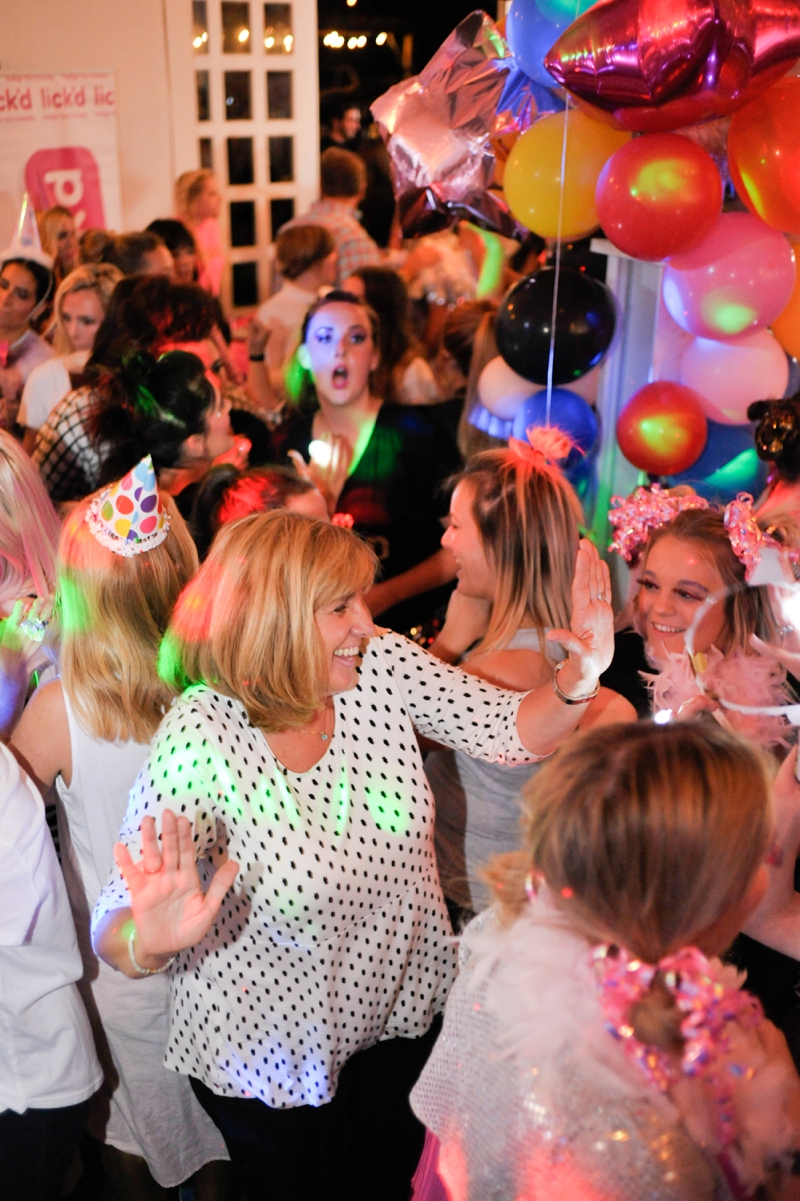 Then I hung out at the Throne of Awesome, which was so cute with those birthday candles, and I may or may not have had a hard time sitting still for pictures.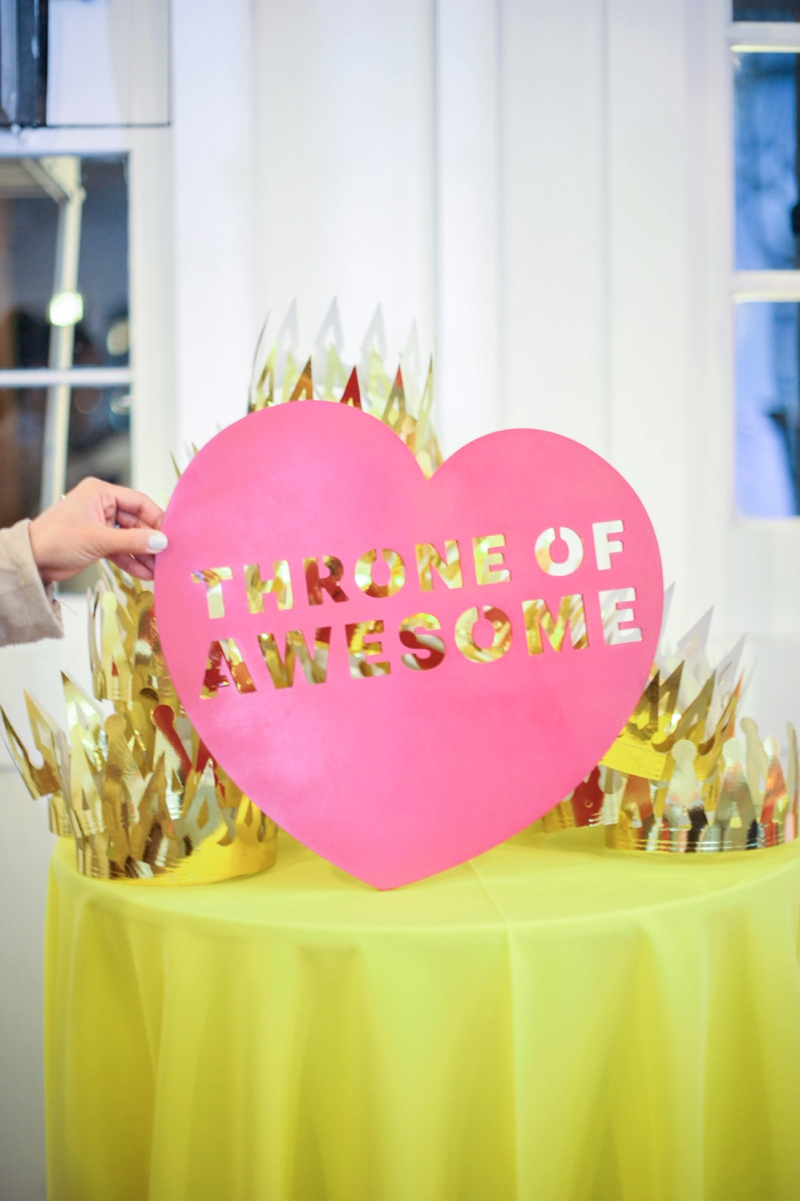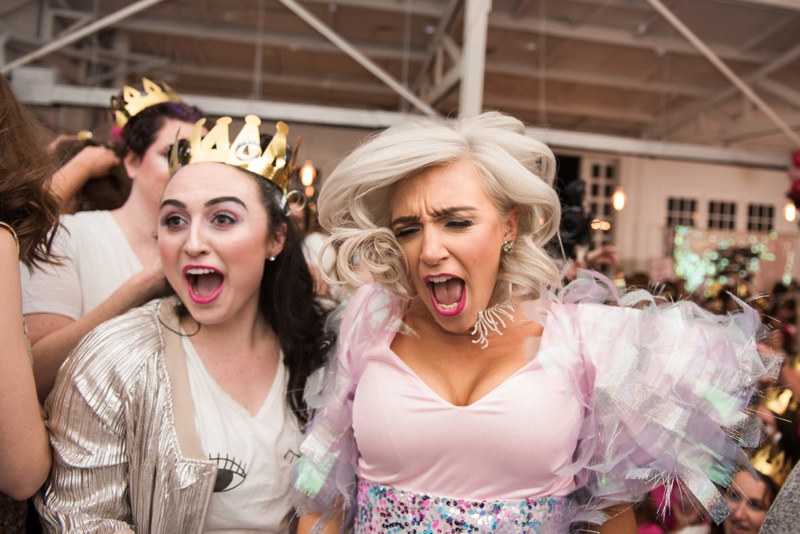 Half-way through the evening I did a wardrobe change, the fabulous Mrs. Bri Jenkins made that (and all things) possible, and then I unveiled my hit dance song and signature dance, "It's the Alison!"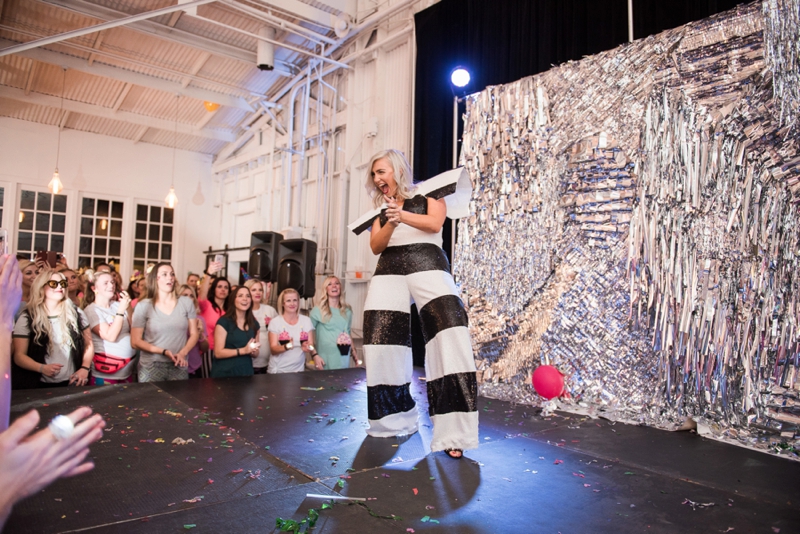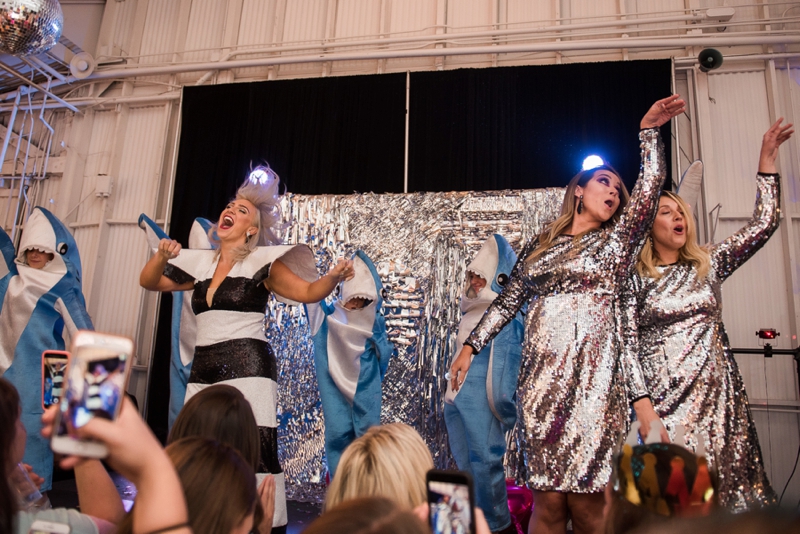 And wouldn't you know it?! Right after that we had Alison face masks to pass out during the song, "I can't feel my face!"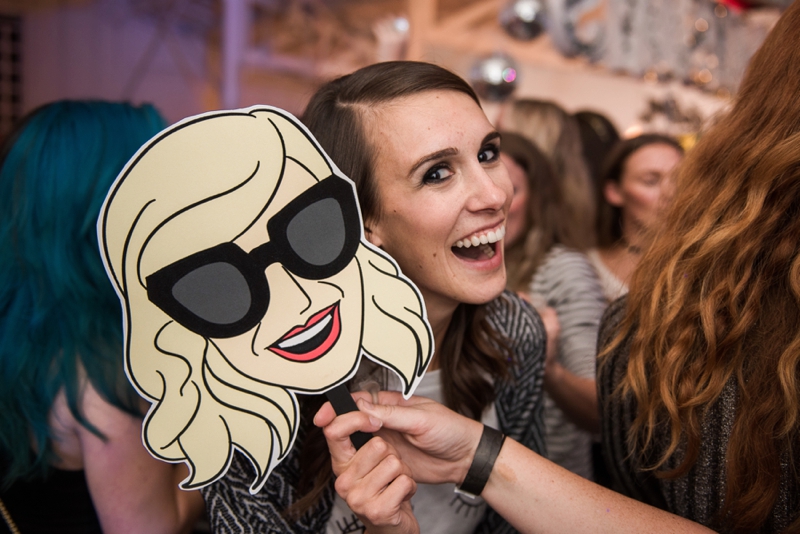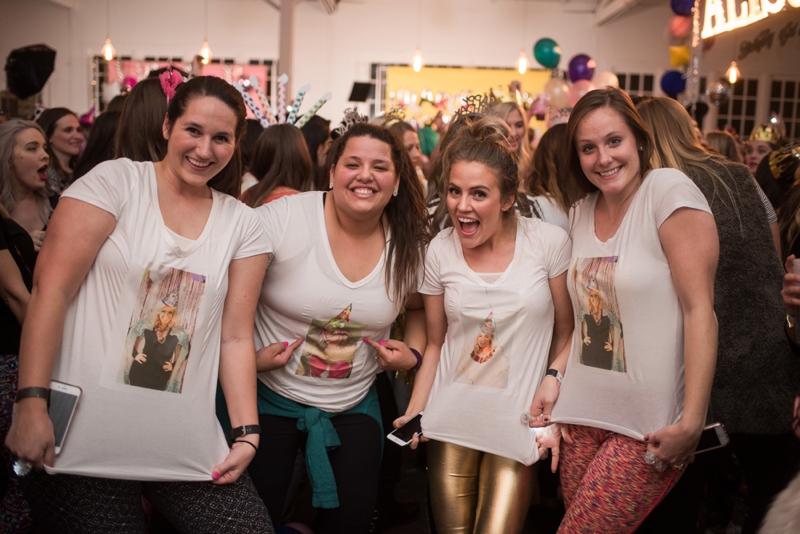 And the cake made of my bust by my friend and office neighbor The Mighty Baker, just happened to match my outfit EXACTLY!!!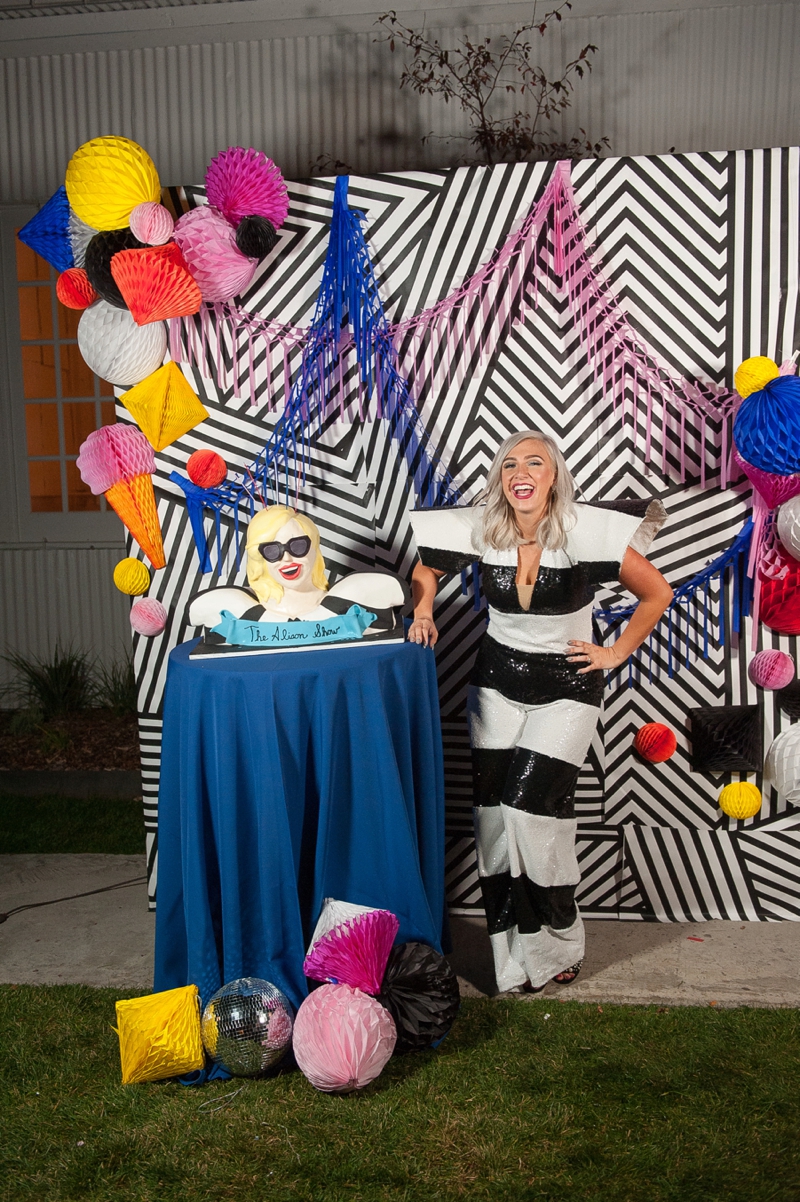 How these things happen we will never know. OR they happen by my stopping Pete on the way into his office by saying, "You want to make my face in to a cake, right!?"
But we all know the reason these babes are here, and it's not for me, it's for THE DANCING.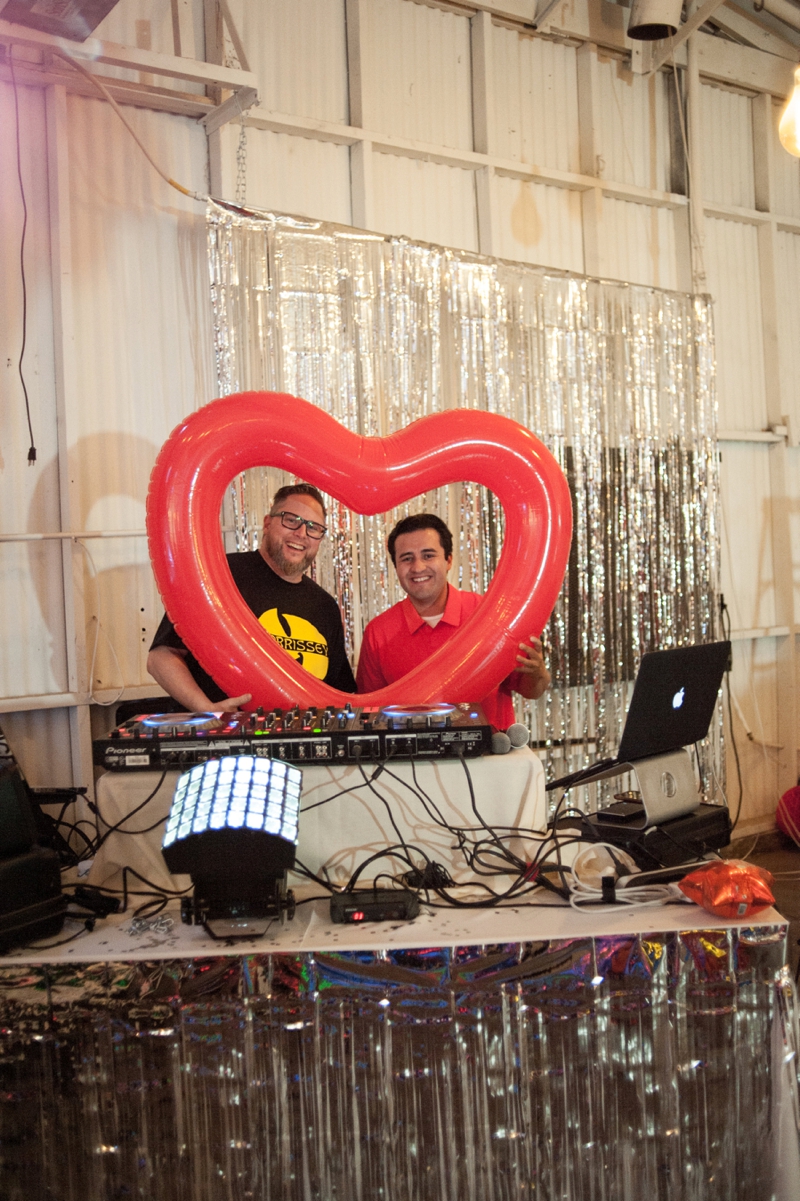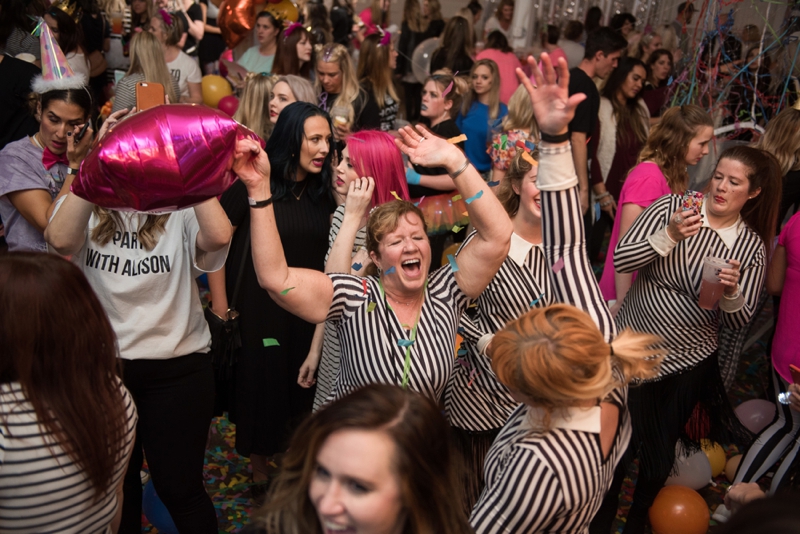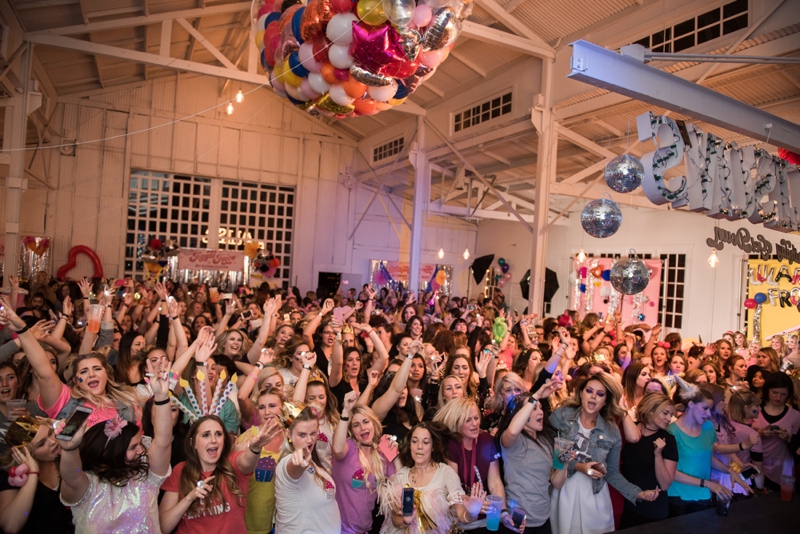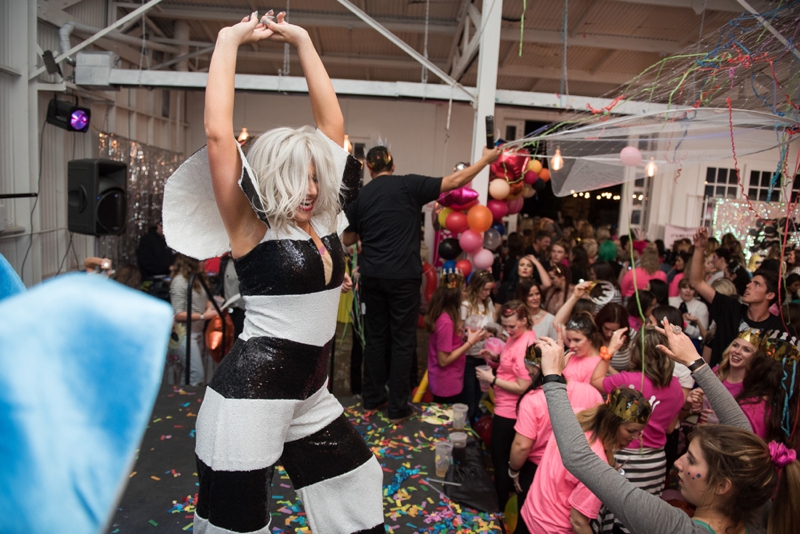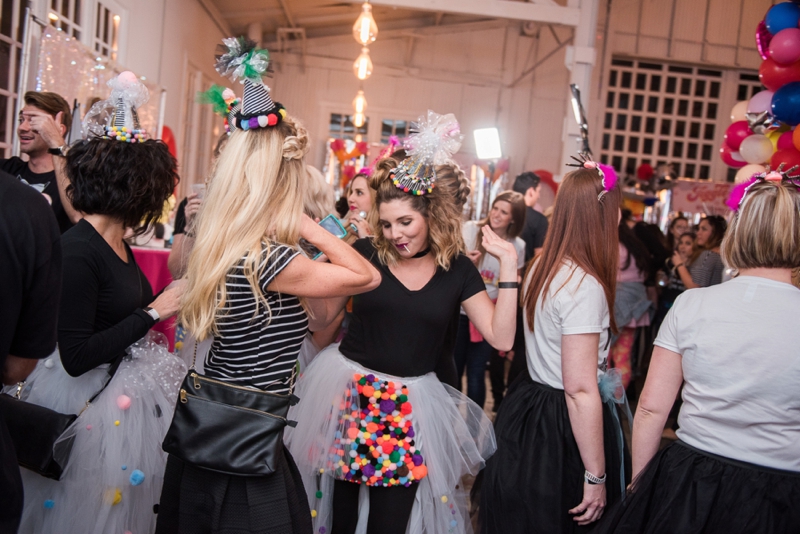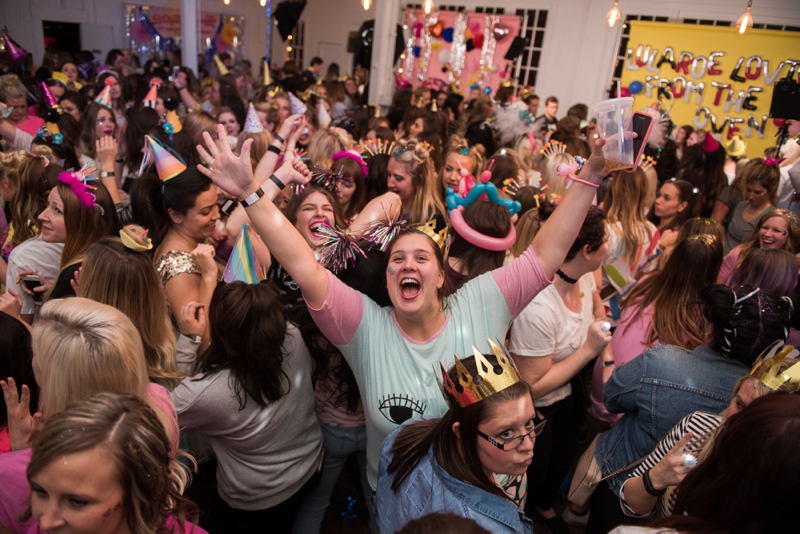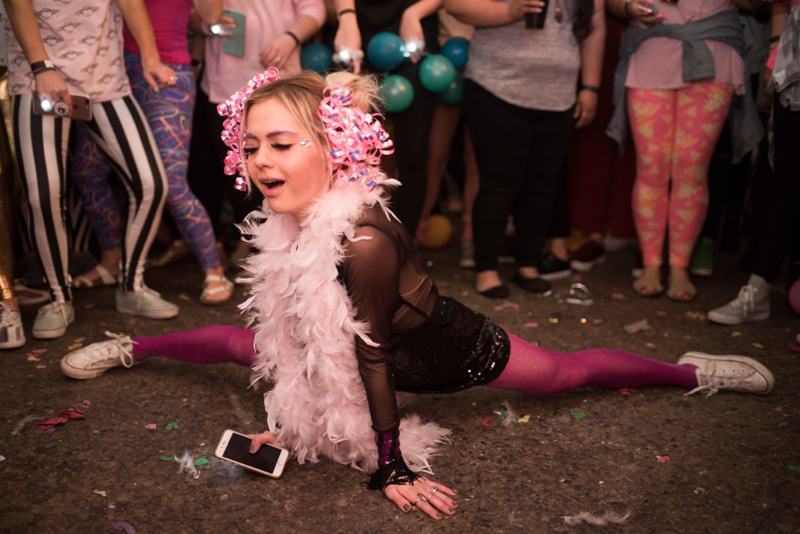 Crowd surfing might have happened.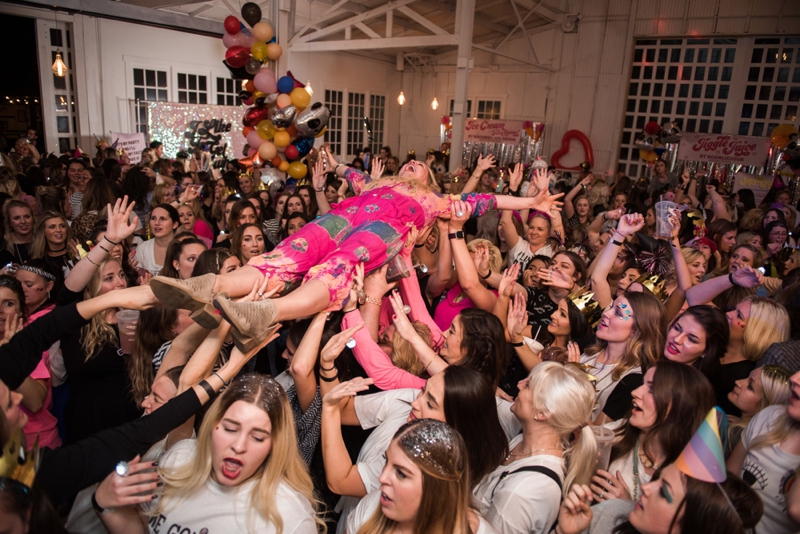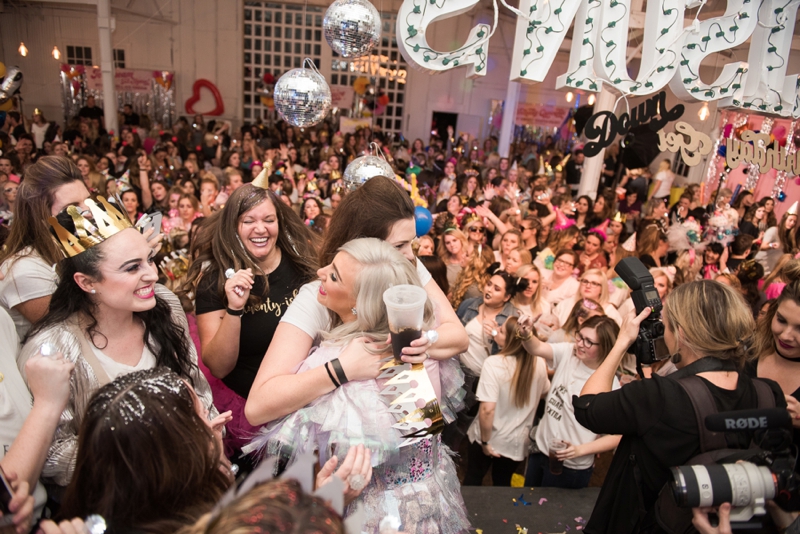 One of my favorite things was the Boom Boom Womb Room, you had to make your way through it to get to the bathwombs, and this room was made possible and awesome by my friends at Northstar Balloon, and also the babes at Shop Bando with those RAD heart inflatables!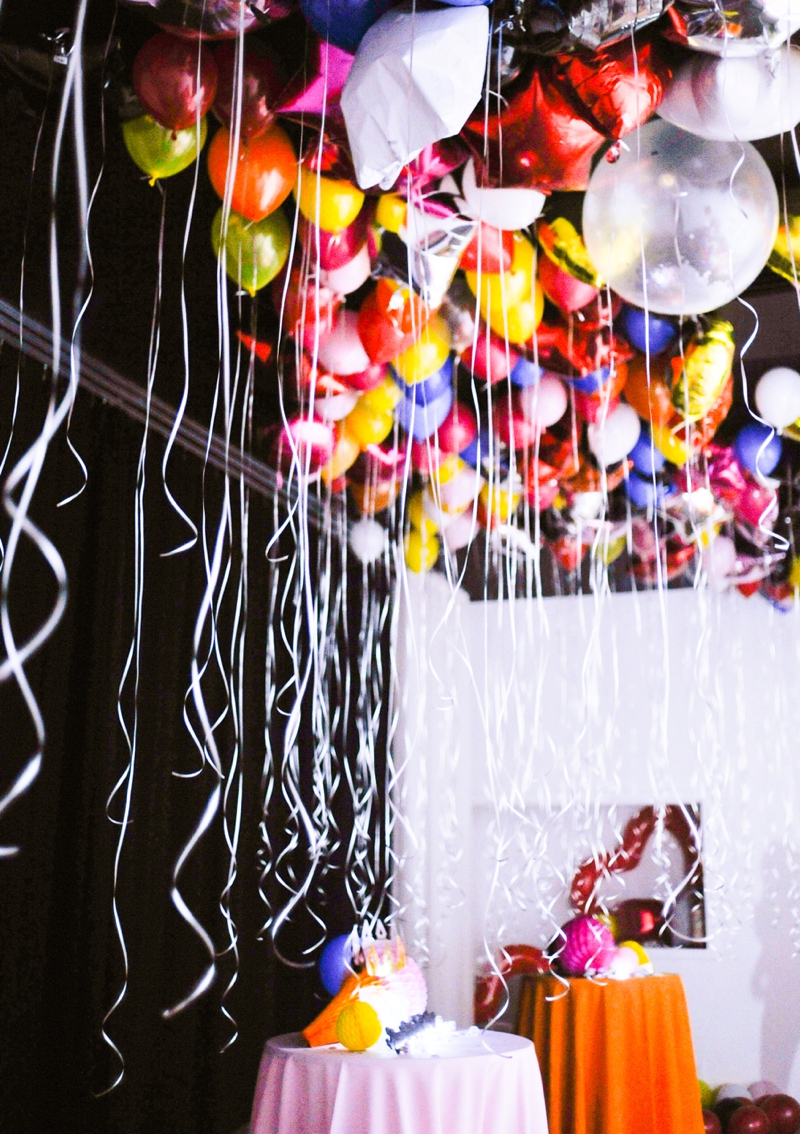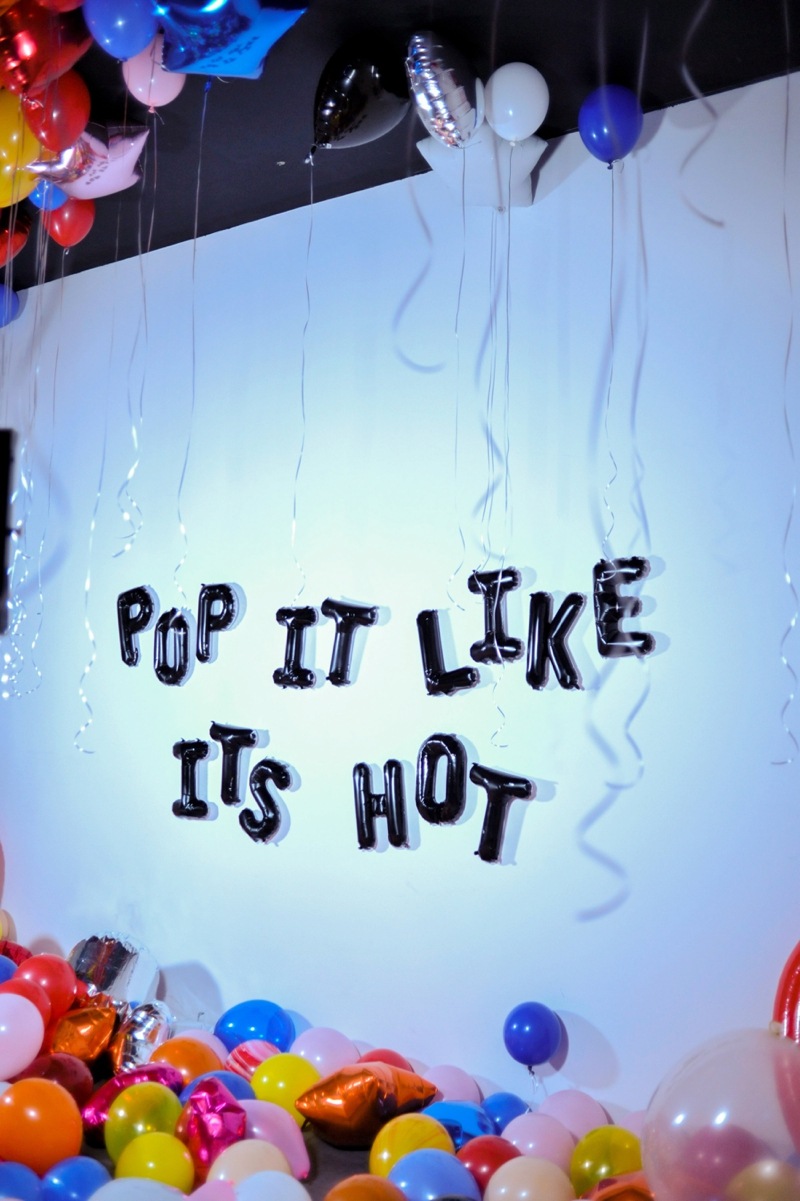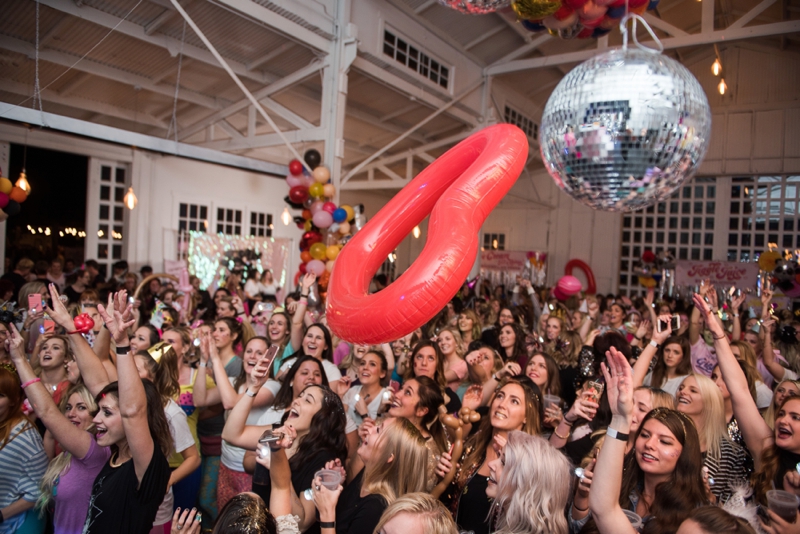 The last song was Twist and Shout, and we did a balloon drop with some epic confetti canons.
There were so many fun details and so many people who made it all possible.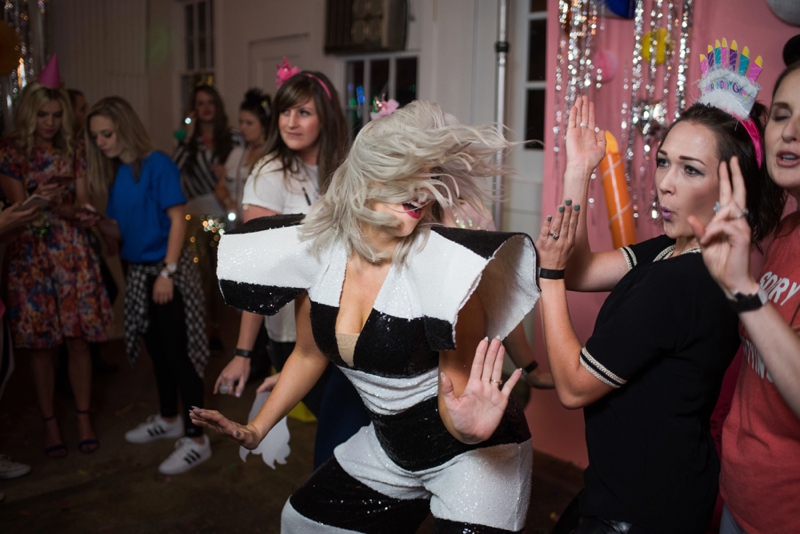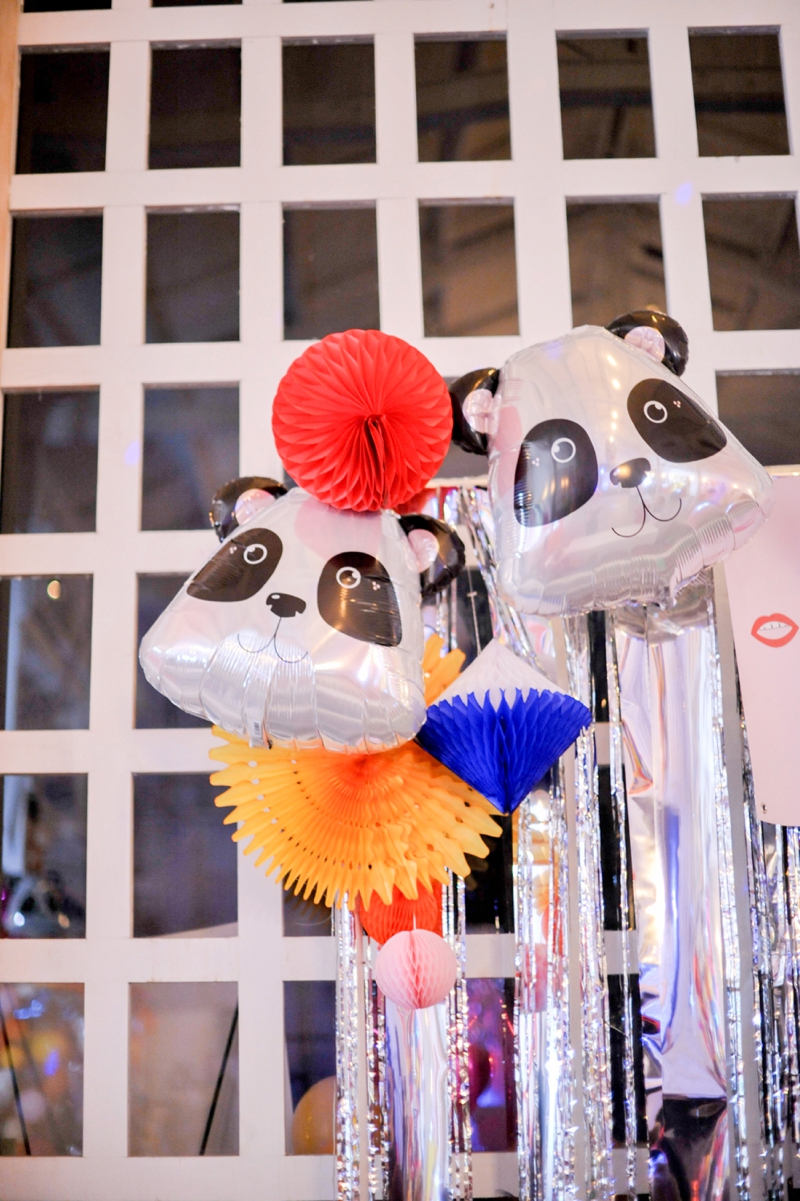 One thing I love most are the small moments I get to talk to people and thank them for coming. I try to whisper the secrets of the world. HAHA jk
But not JK about loving the one-on-one.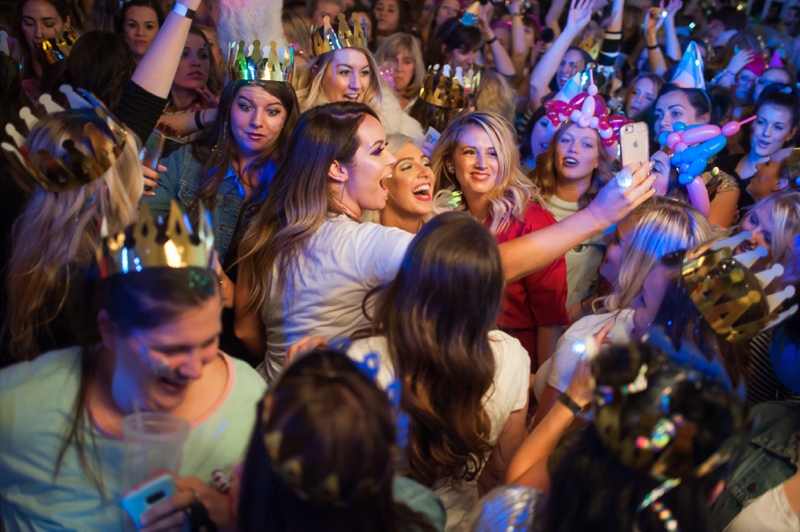 But I feel like this face sums up how I felt all night: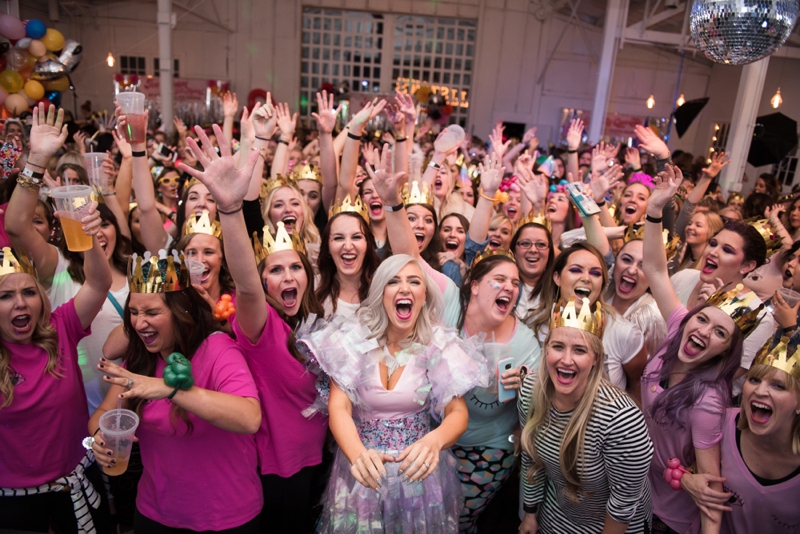 An absolute dream come true.
At the end of the night we handed out swag bags and the LuLaRoe babes helped everyone get their custom Party On! t-shirts!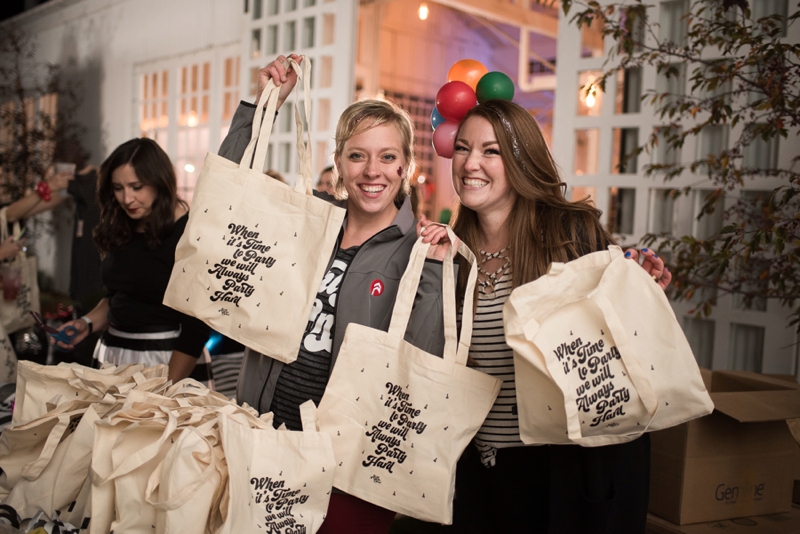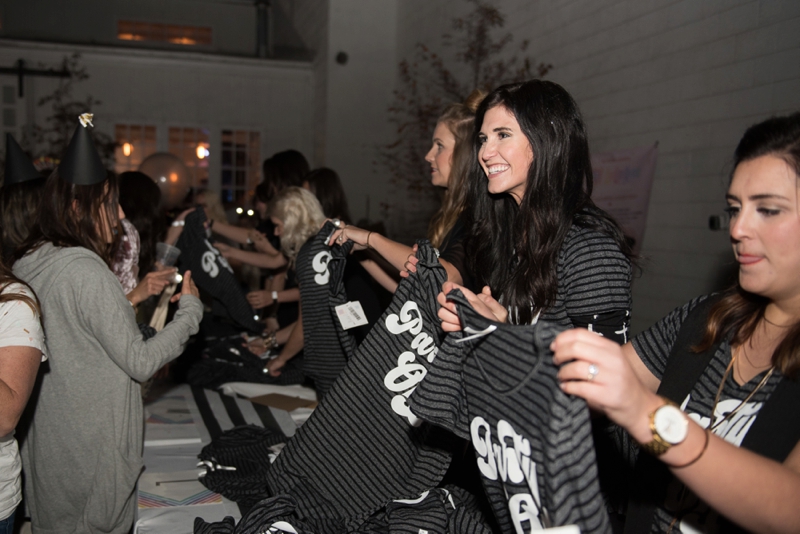 Look how cute they are!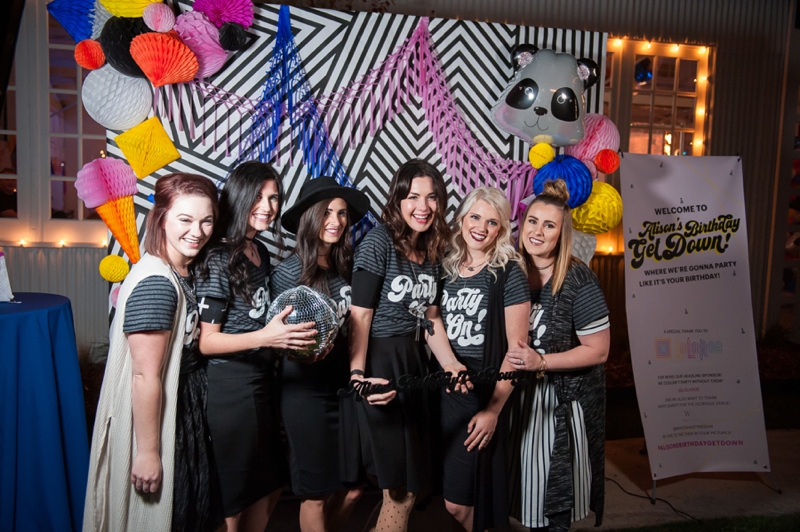 Again, this party was so much fun and I am so grateful for the opportunity to get to boogie with so many. If you made it this far this one's for you, so much love.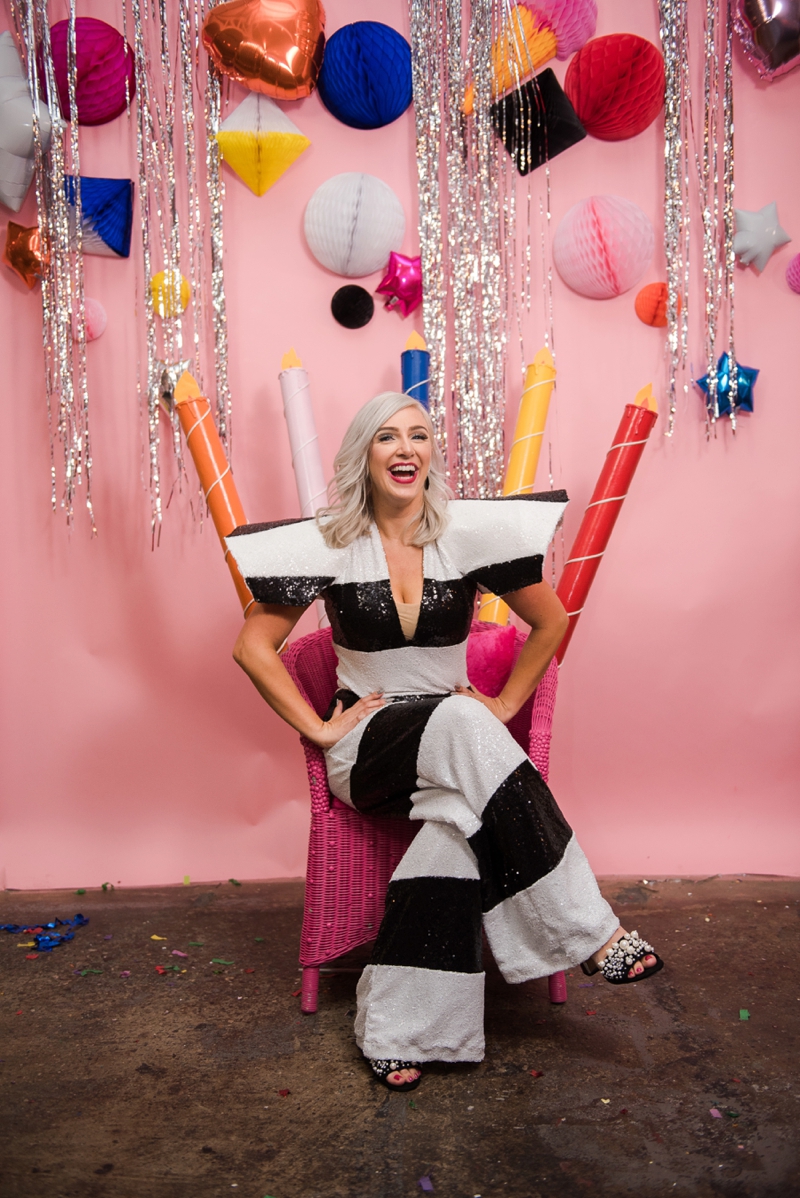 xoxo
Alison
HEADLINE SPONSOR: Lularoe
VENDORS:
Venue: White Shanty
Photographers: Trevor Christensen  & Heather Telford
Glitter Tattoos & Glitter Lips: Platinum Studio
DJ: Justin Godina
Drinks: Sodalicious
Cupcakes & Treats: Sweet Tooth Fairy
Popsicles: Lick'd Pops
Face Cake: Mighty Baker
Ice Cream: Rockwell Ice Cream Co
Sequin Backdrop: Drop it Modern
Silver Backdrop: Confetti Creative
Marquee Lights: Vintage Marquee Lights
Balloons: Northstar Balloons
Signage & Graphic Design: Hello Tosha
Wood signs printed by: Impressions Shop
Alison's Birthday Boy Tee's: Shirt Stop
Pop Out Cake: Kate Cannon
ON ALISON:
Makeup: Vivian Makeup Artist
Hair: Jess Newcomb
Costumes: Bri Jenkins
SaveSave