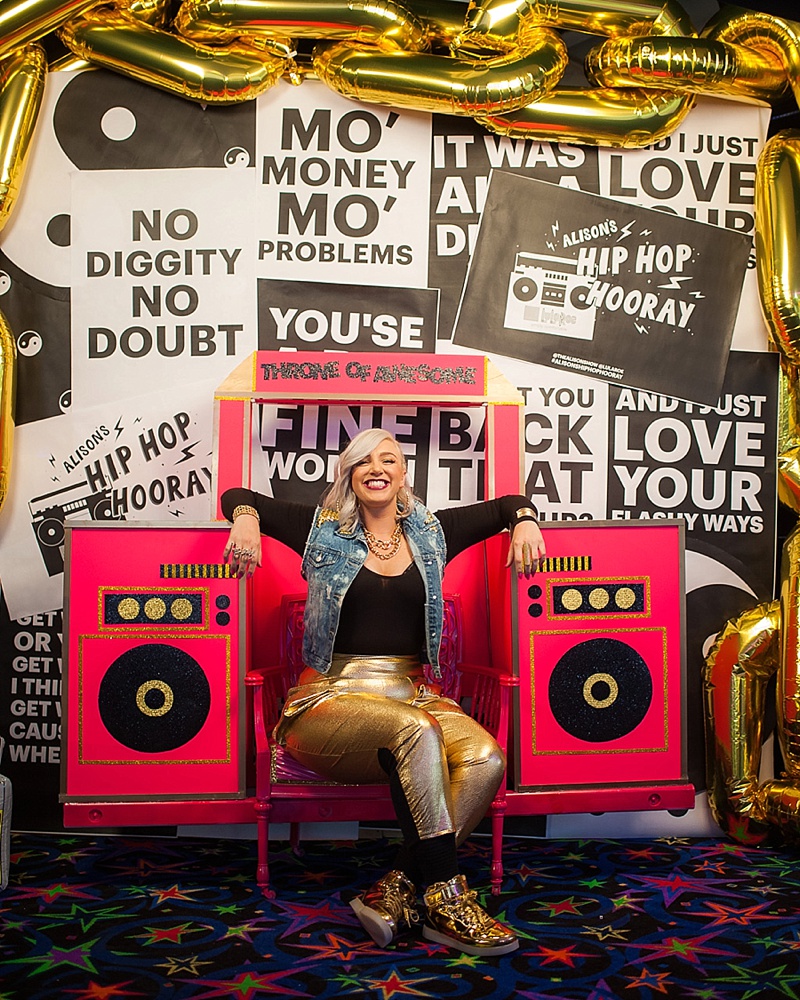 As this was a 90's Hip Hop themed dance party, I decided it would ONLY be appropriate to write the entire post in rhyme. You know, like a REALLY REALLY bad rap? But actually, just more like a rhyme. Haha. I am committing to this, and it might really suck, but I've decided that a challenge sounds fun, yes, fun as Uncle Buck.
You didn't think I was starting the rhyme so soon, RIGHT?
I know I know, sit down, prepare yourself, hold tight.
Now this is the part where I show a bunch of pictures to kind of set the whole tone.
But sometimes it gets a tad embarrassing because I had Trevor Christensen take so many pictures of me posing alone.

But I swear there were other people at Alison's Hip Hop Hooray
Like my husband, my B-Boys, and 850+ ladies getting down in an epic way.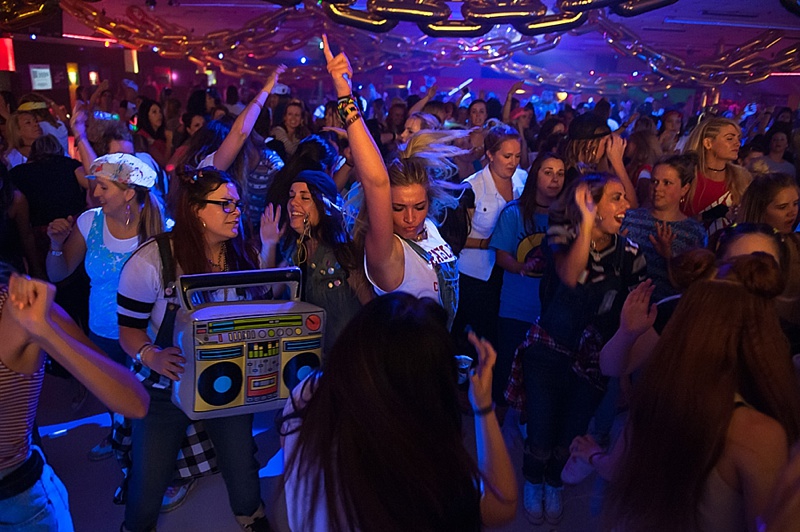 LuLaRoe was our headline sponsor, and they love to encourage women to love themselves AND DANCE!
They helped make this party so fabulous, and gifted every attendee a pair of their buttery soft stretchy pants!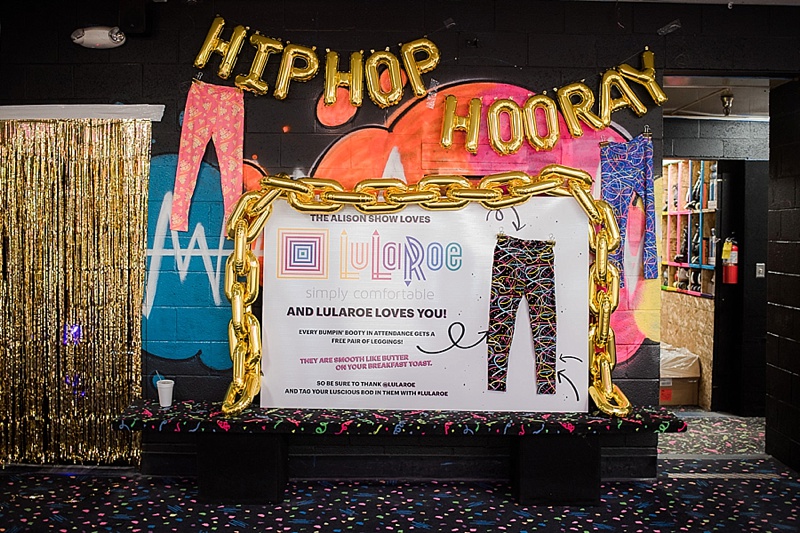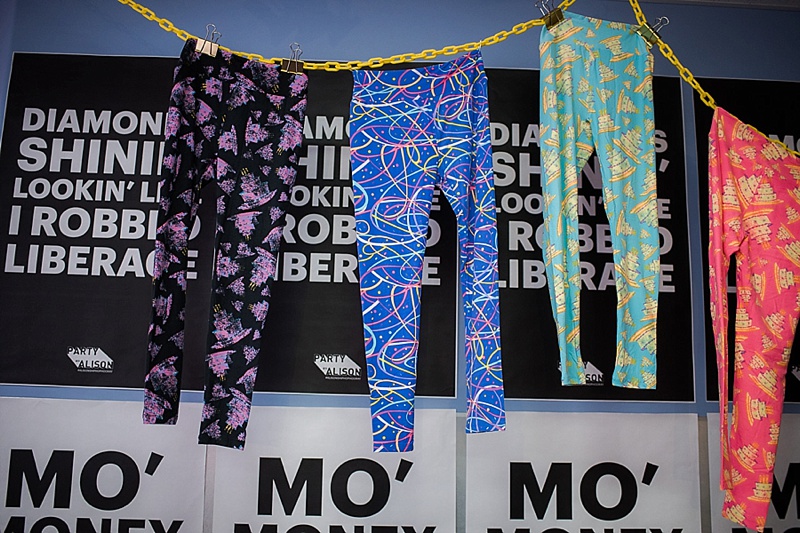 These are my trademarked man servants, I have them at each and every party.
They take pictures, serve candy, look cute, yes, I'm a smarty.

This picture below is my little baby brother B-Boy: Blake Wayne,
So many of his ex-girlfriends are at my parties there's a good chance he's in pain.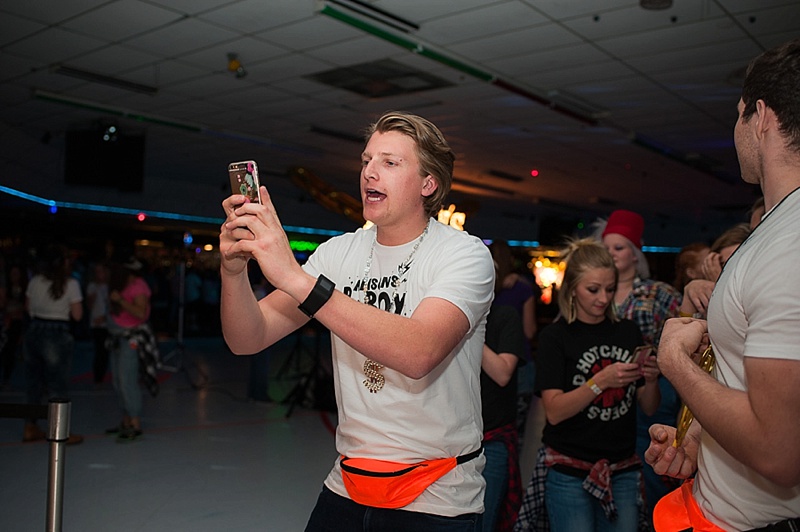 Now, let's walk through the party and I'll give you the play by play,
First ladies waited in line, then they entered the Hip Hop Highway.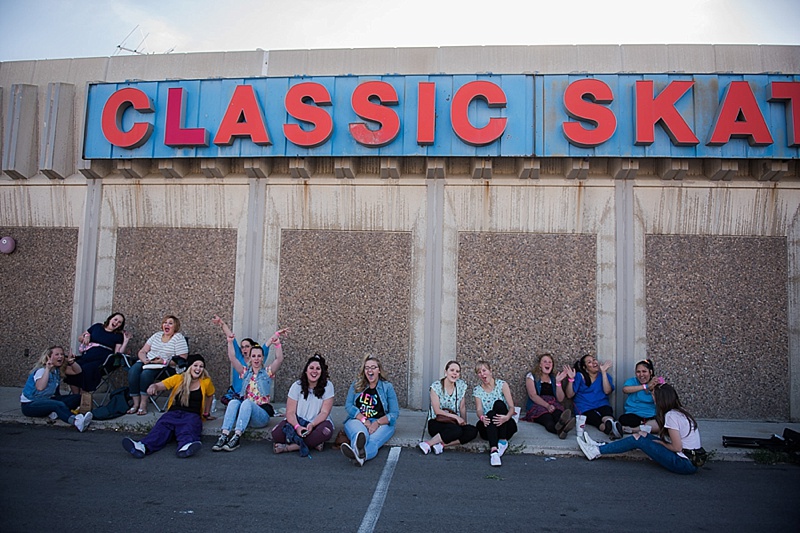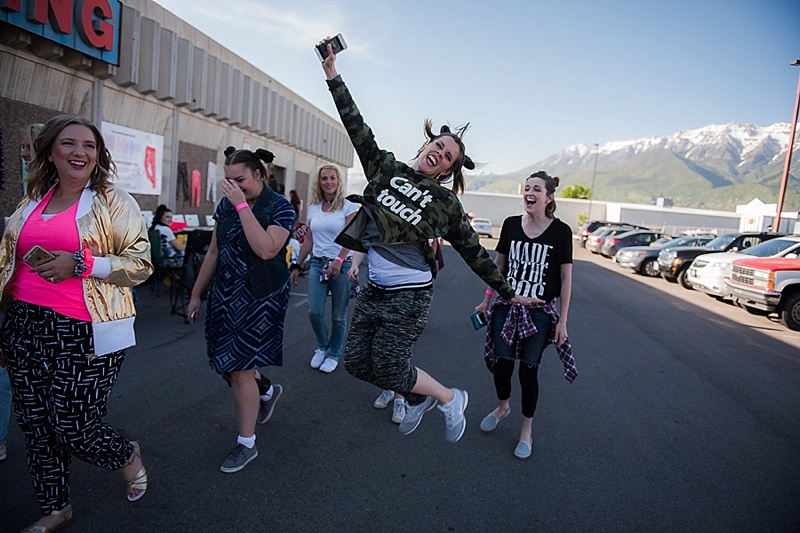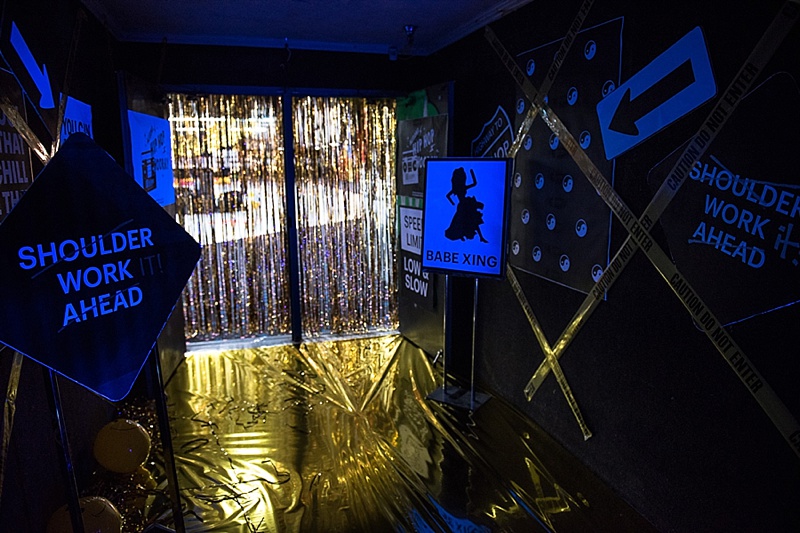 We had The Penguin Brother's there working my free-flowing soda bar,
And this was my first time having custom cups, they were my fave goody by far.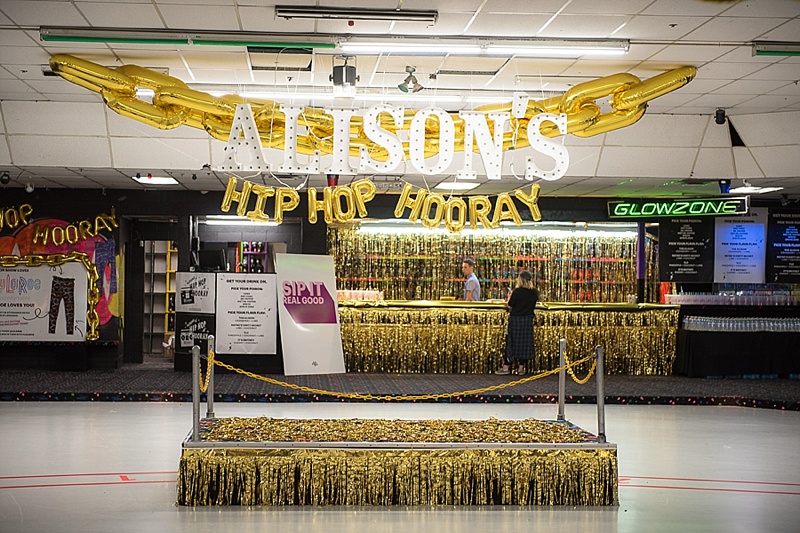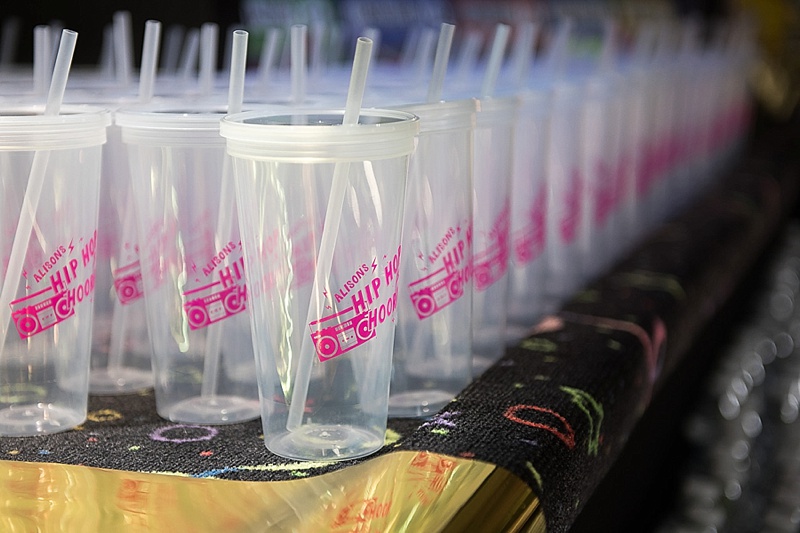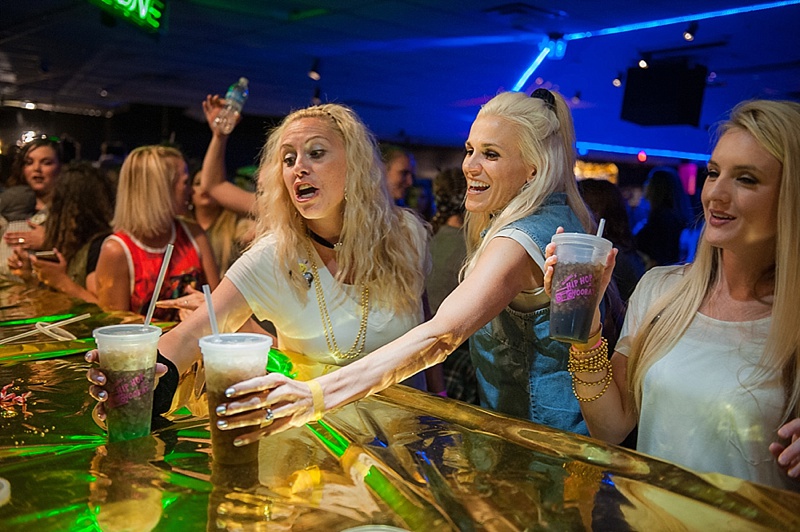 Ladies could also get Lick'd Popsicle if they wanted one,
And Classic Fun Center threw in a giant jumpy thing just for fun.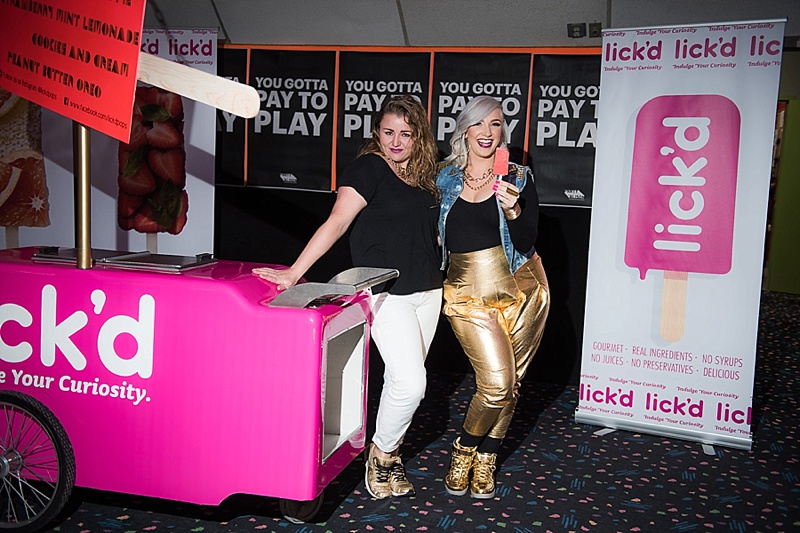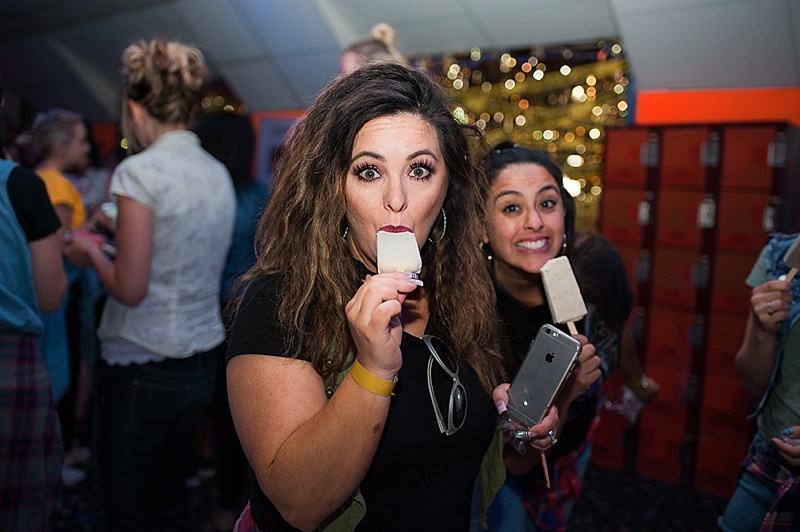 To create more of a club-like feel in what's usually a very neon disco roller rink,
We lined the walls with hip-hop lyrics posters that women could take home, and it looked awesome I think.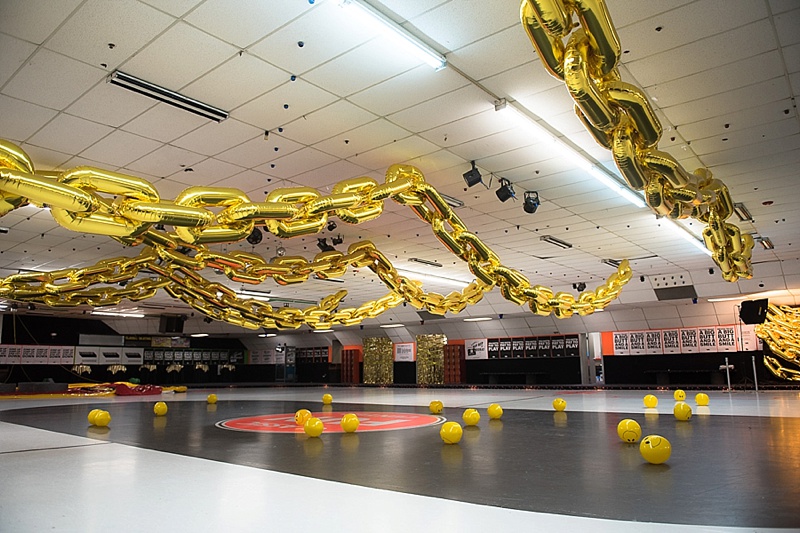 Once again I had my babes from Platinum Studio there working a 90's accessory bar!
We had stick-on earrings, body glitter, and butterfly clips–cause those took MK & Ash so far!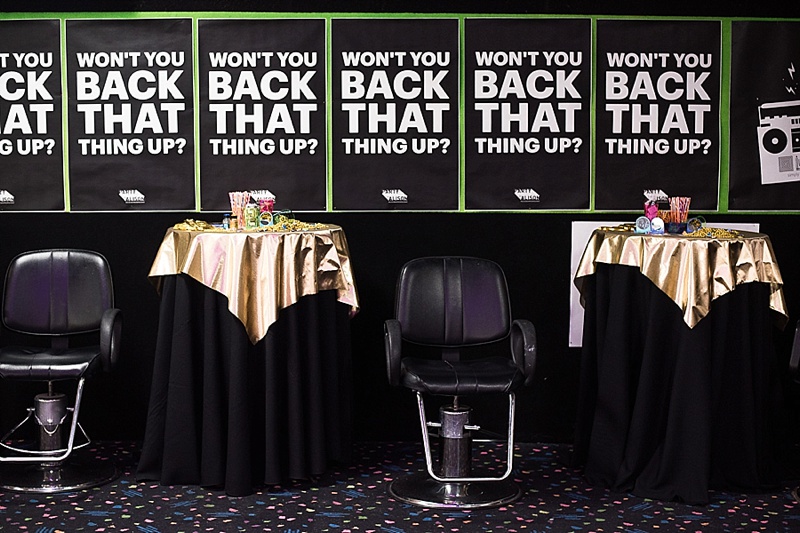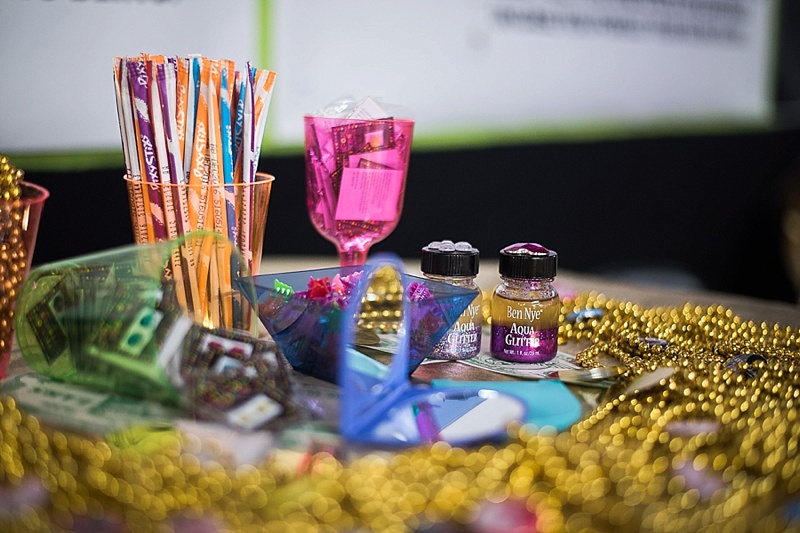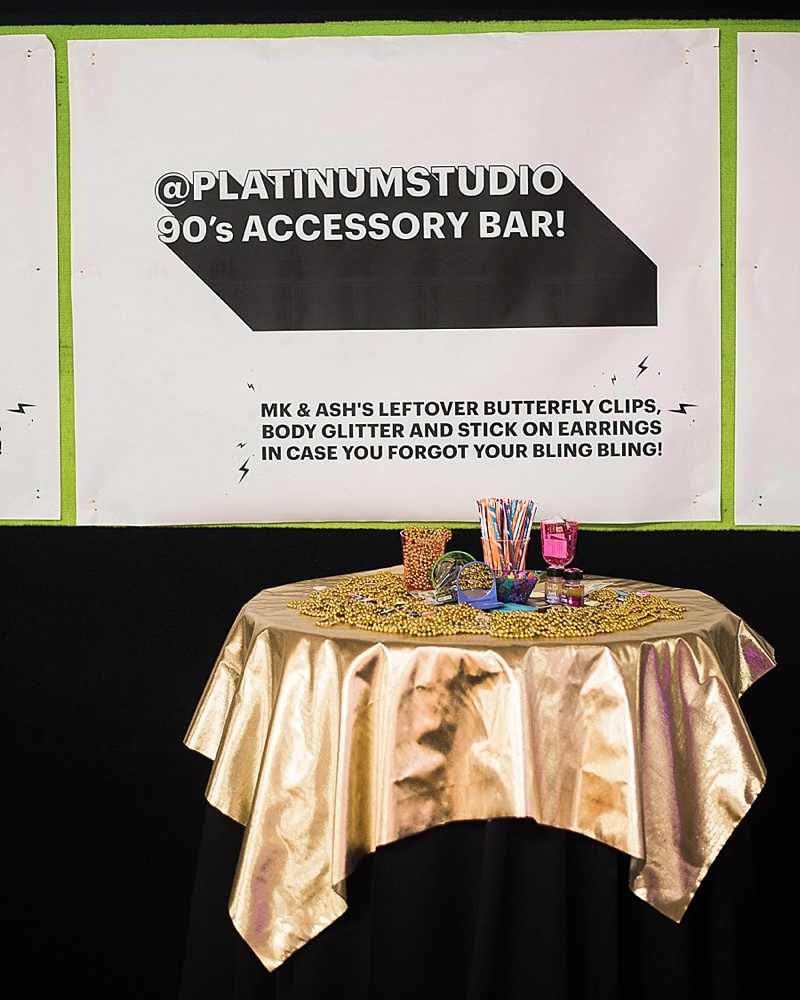 Chase Busath Films was there with their slow-mo video booth,
My money gun was PERFECT for it, even if my cleavage did scare some youth.
This Throne of Awesome was a giant neon pink boom box
And we also had some very flava flave inspired necklace clocks!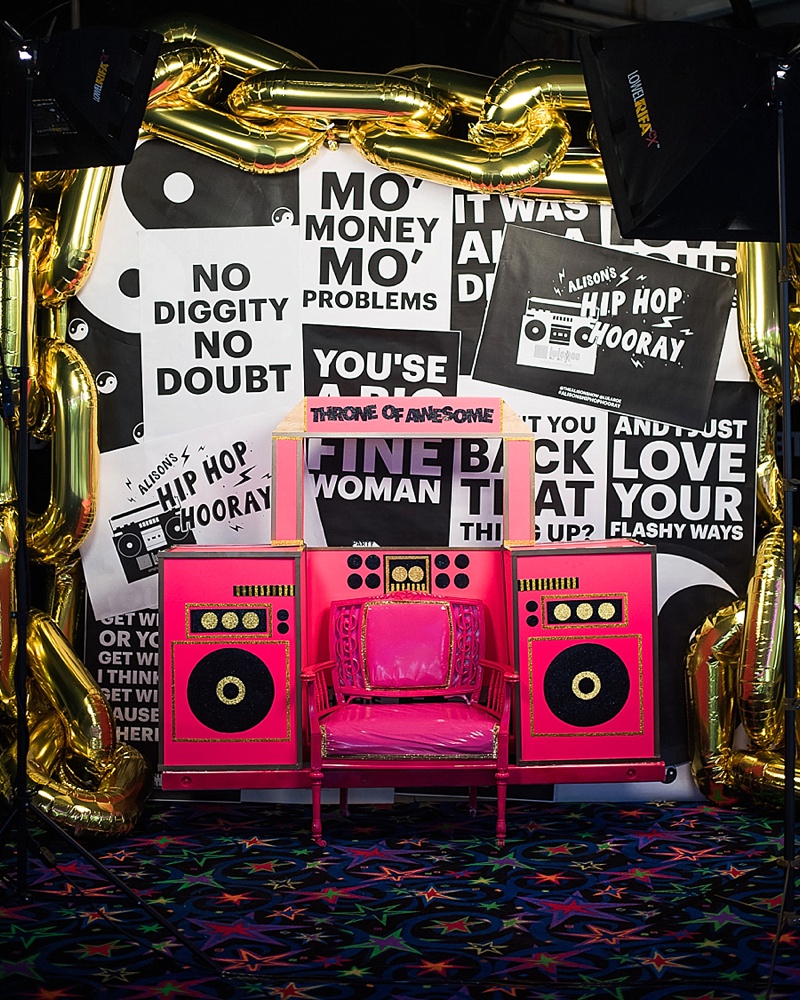 Here are a few more details, and more shots of Northstar's insane chain (deco-link) balloons.
We kept trying to use the phrase "Off the chain" but we couldn't say it without sounding like buffoons.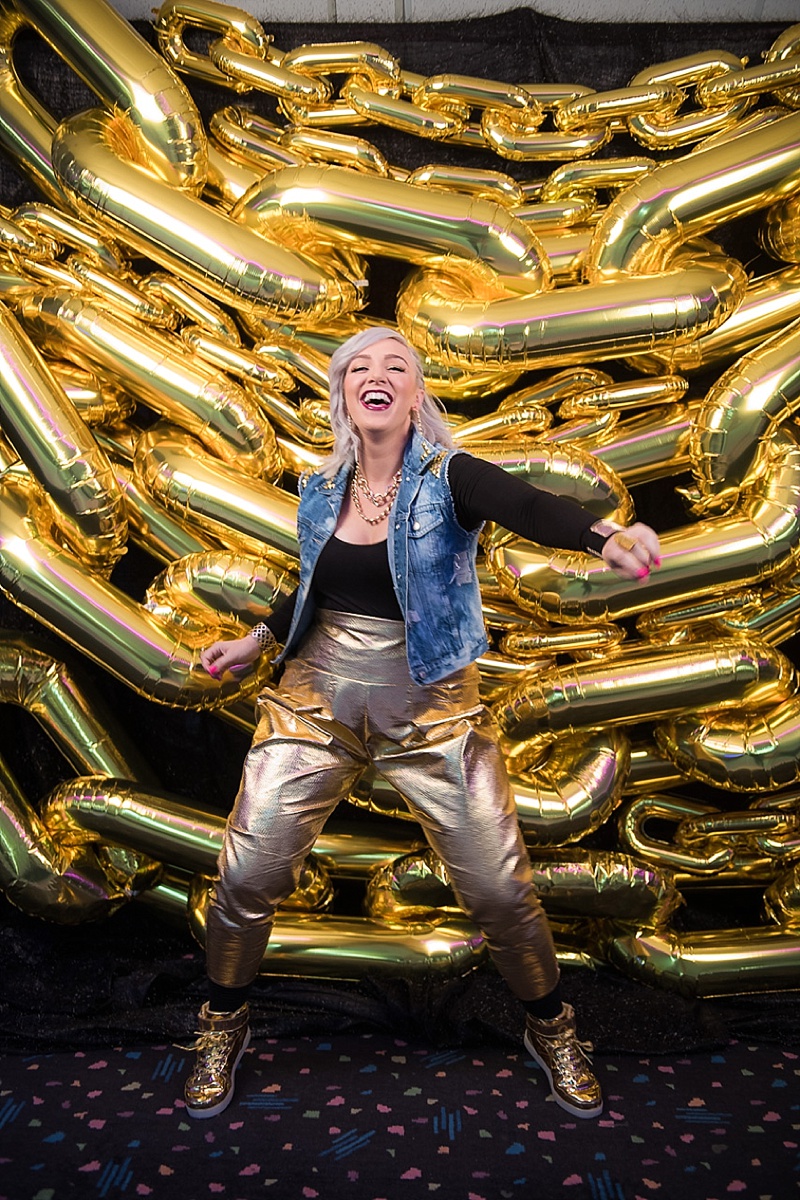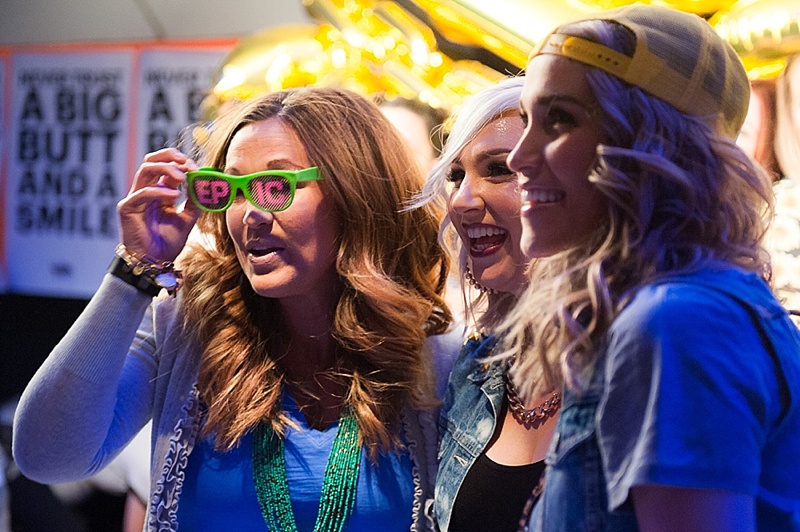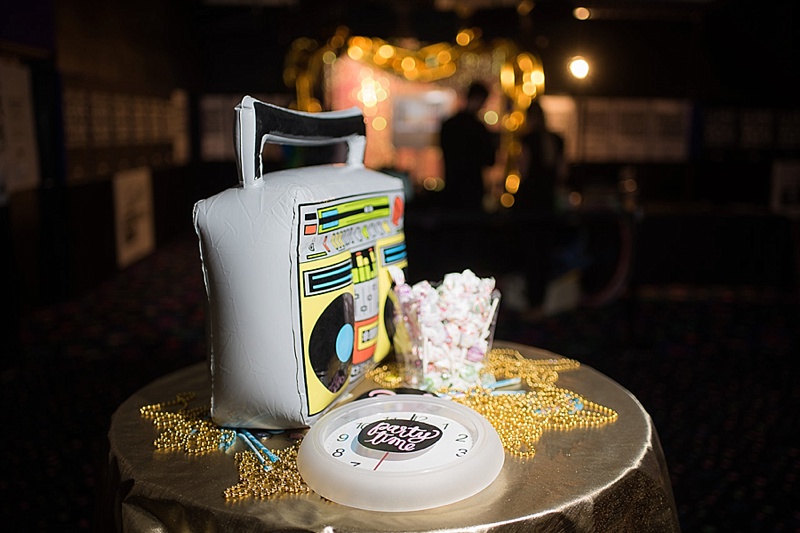 I put my heart and soul into each and every detail, and stress to no end.
I want every woman to walk away feeling loved, included, and maybe even leave having made a new friend.
Alison's Hip Hop Hooray was amazing, and I appreciate every person who came,
Thank you to the people who volunteered and shared pictures, without all the love it wouldn't be the same.
I'm overwhelmed with gratitude when I see these pictures and re-watch the fun video clip.
I could never have imagined a more perfectly random, insane life full of dance, it's just such a trip.
Each party I host I strive to make it better, and I always try to learn and improve as I go.
And with this event I realized that even though people want me to, I won't keep adding people like WOAH.
850 ladies made the lines a bit longer that I would have liked them to be.
So this is a head's up, my future events will be capped at a lower number of people than you see.
I know we joke that MORE IS MORE, and I do feel that way about balloons, booty, soda, and of course when I dance: my chest.
But when it comes to my events, for now, I know that keeping them smaller and in Utah is the way I can do them, and serve you and my family best.
As I've mentioned, LuLaRoe is making it so we can party this year more than ever before.
So I've got one more party coming this summer, and I can't wait to share what's in store!
If you'd like to see my past dance parties (there have been several now!) here you can check them out here!
My goal is always the same, to put more love in this world and encourage women to love themselves without fear.
Thank you, thank you, thank you, from the bottom of my heart.
For letting me share these parties with you, they are my passion, my art.
I hoped you've enjoyed all this rhyming and the recap of Alison's Hip Hop Hooray!
Bless your booties, your souls, and may we all live to dance another day!
xo
Alison
Speacial thanks to our headline sponsor and purveyor of awesome: LuLaRoe!
VENDORS:
Venue: Classic Fun Center Orem
Photographer: Trevor Christensen 
90's Accessory Bar: Platinum Studio
DJ: Justin Godina
Popsicles: Lick'd Pops
Video: Modern Atlier
Sequin Backdrop: Drop it Modern
Marquee Lights: Vintage Marquee Lights
Balloons: Northstar Balloons
Signage & Graphic Design: Hello Tosha
ON ALISON:
Makeup: Vivian Makeup Artist
Hair: Jess Newcomb
Pants: Bri Jenkins
SaveSave
SaveSave