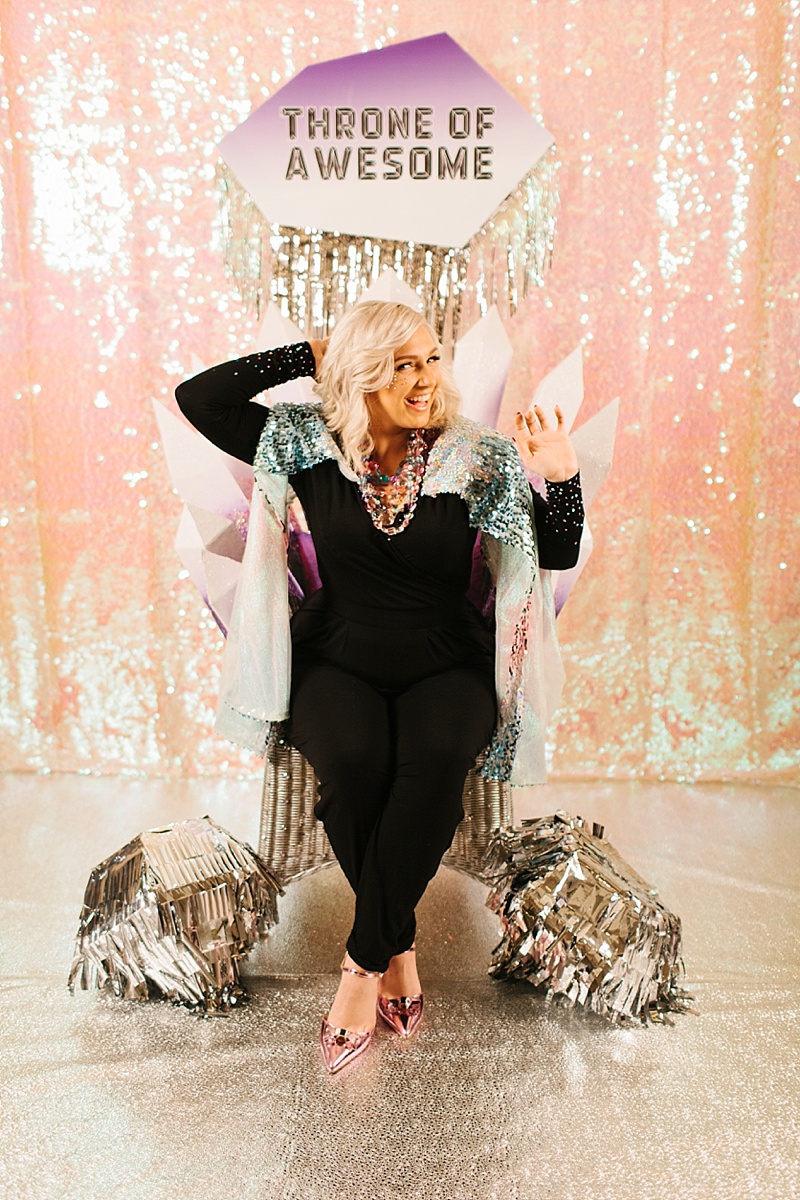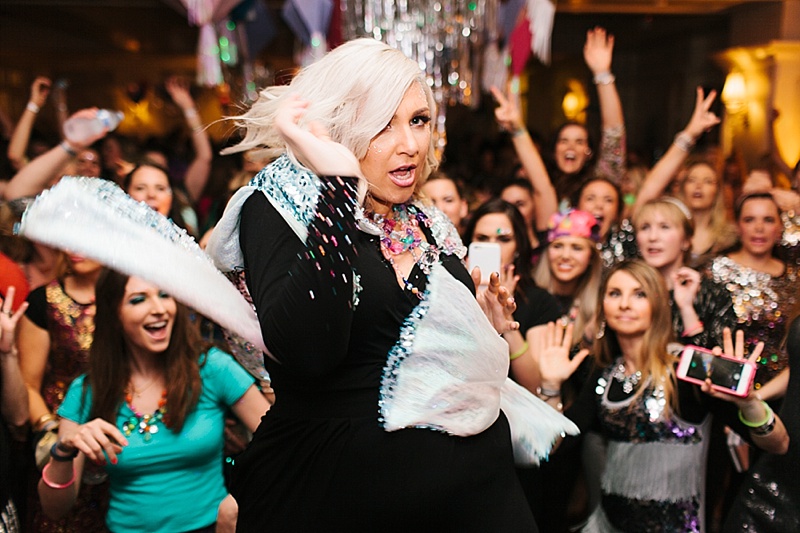 These are all photos from my 500-lady dance party: Alison's Gem Jam. To my other dance parties head here!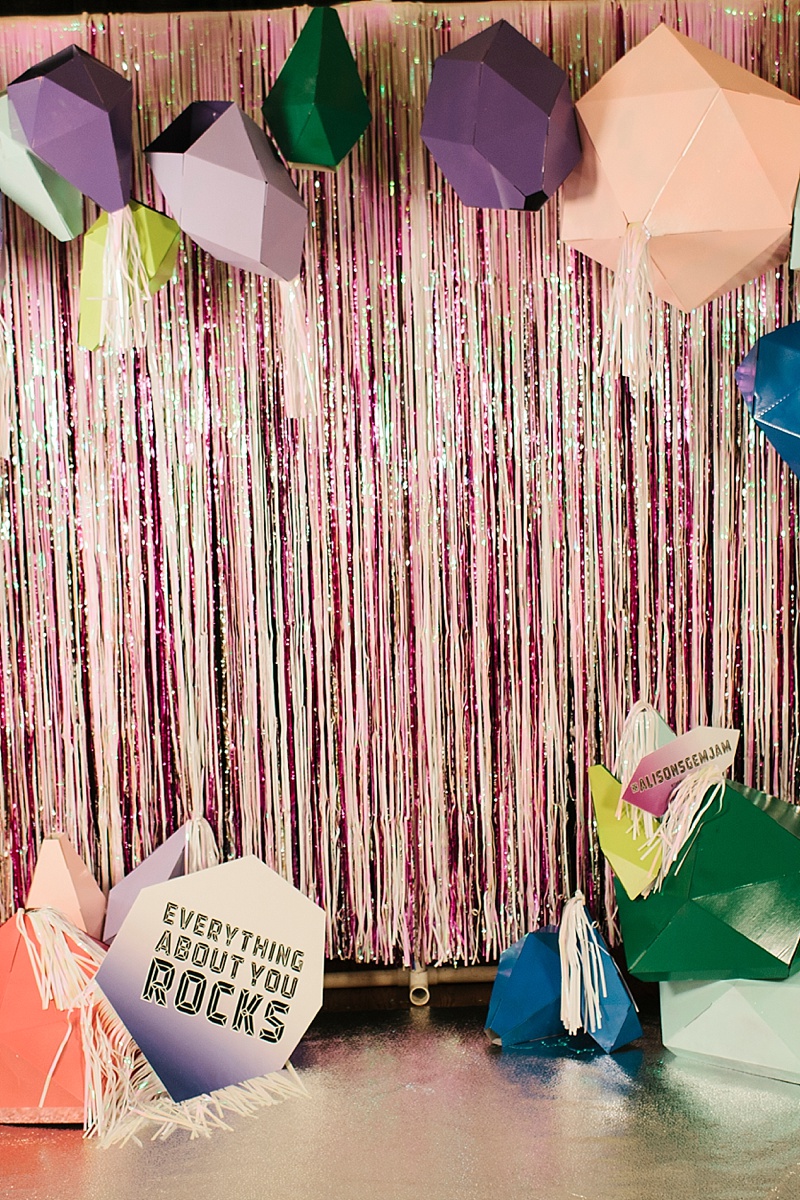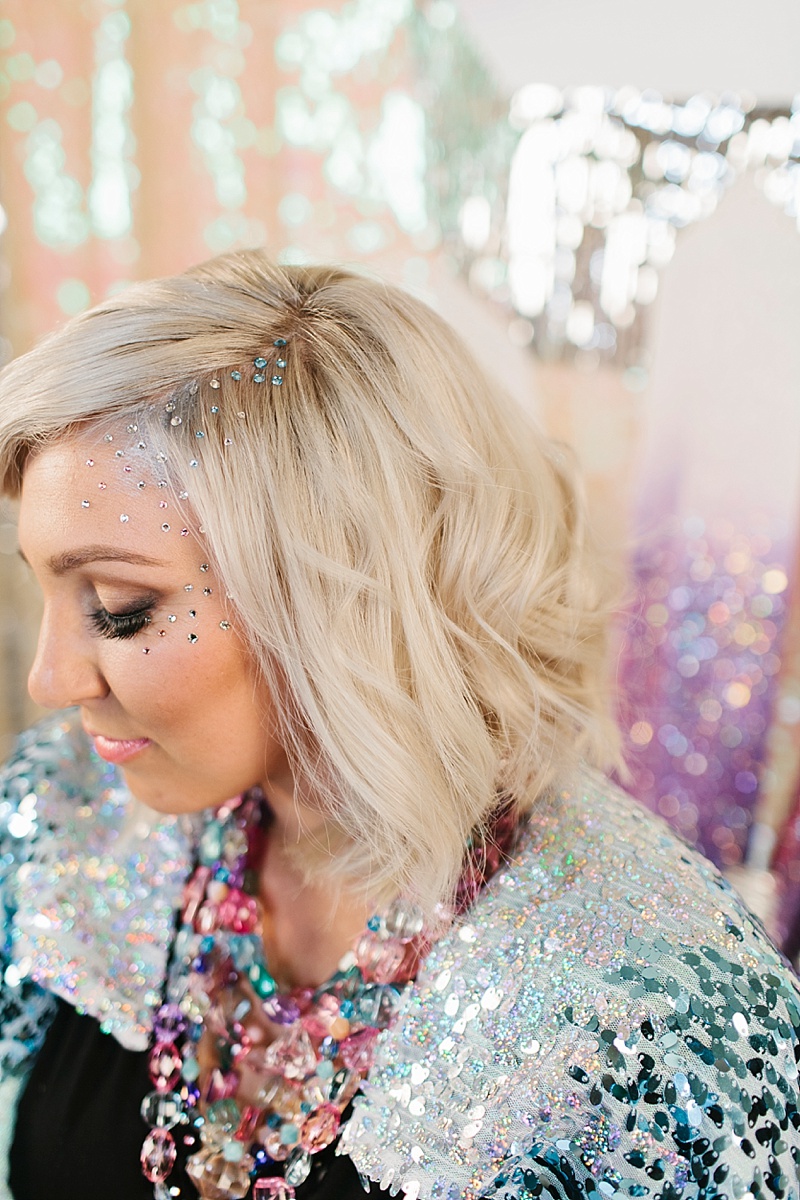 Hair & Makeup by the fabulous Vivian Makeup Artist!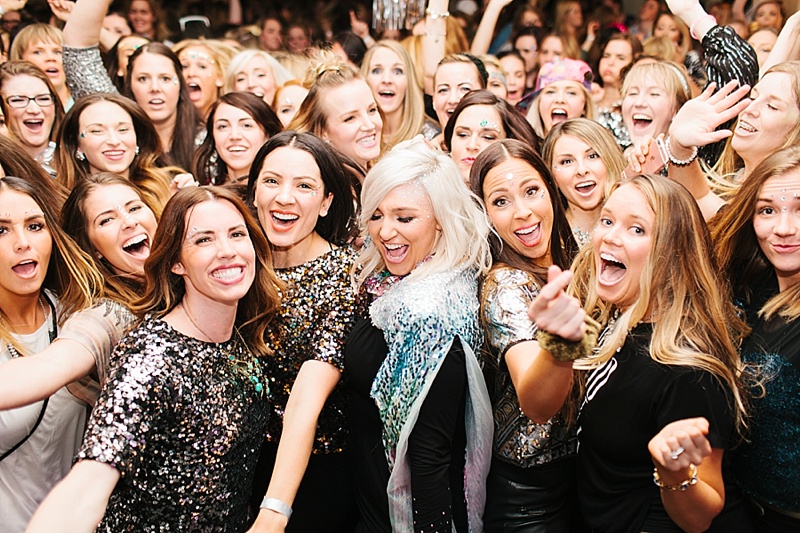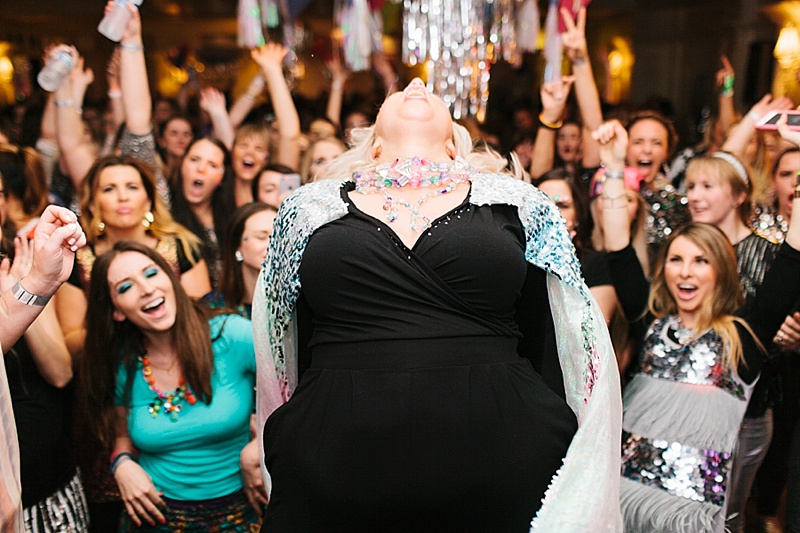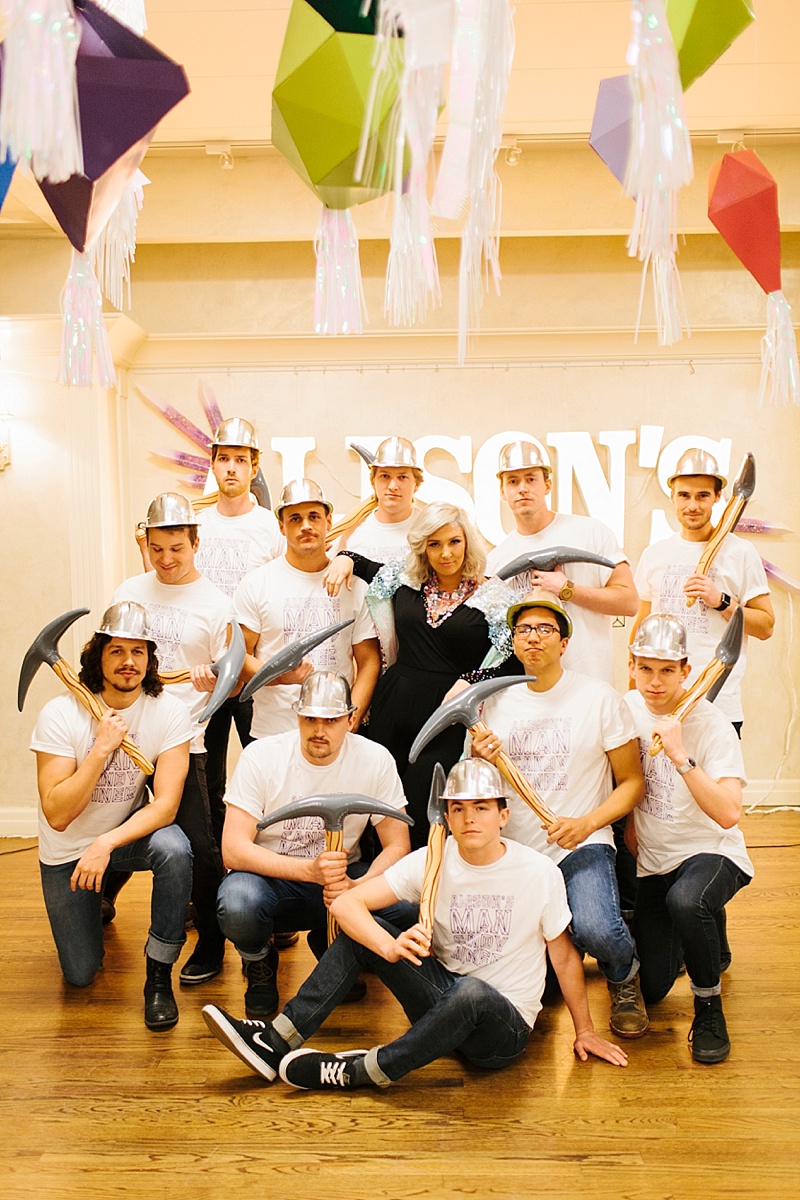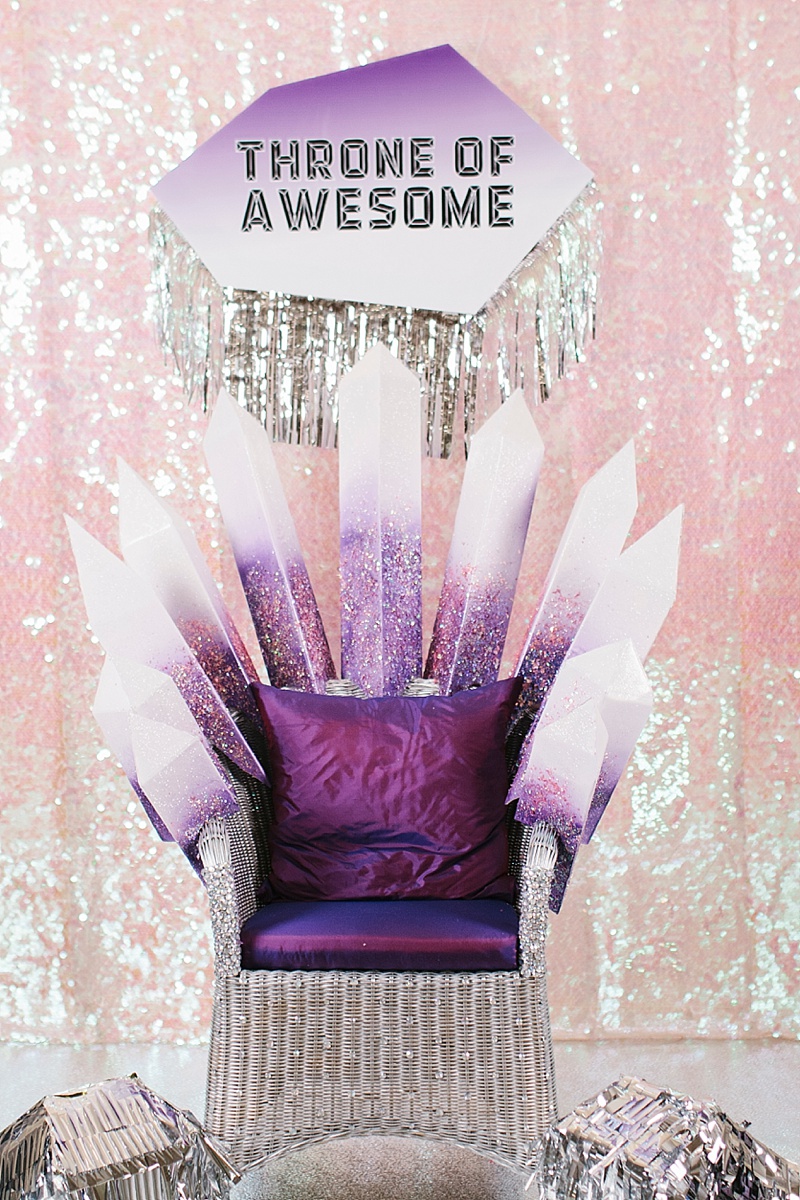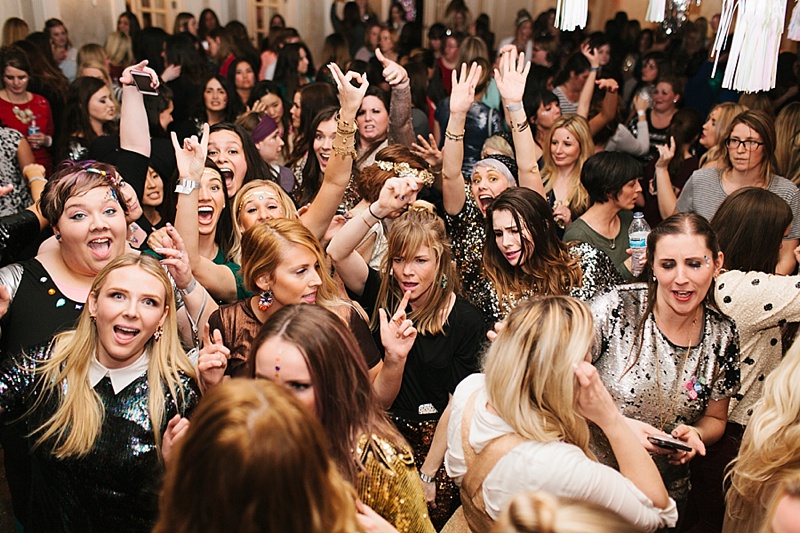 All photos by the fantastic Becky Kimball Photography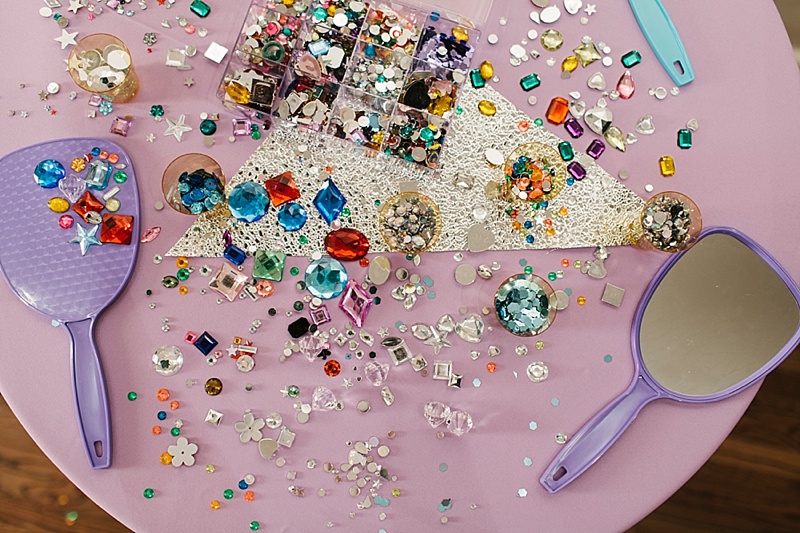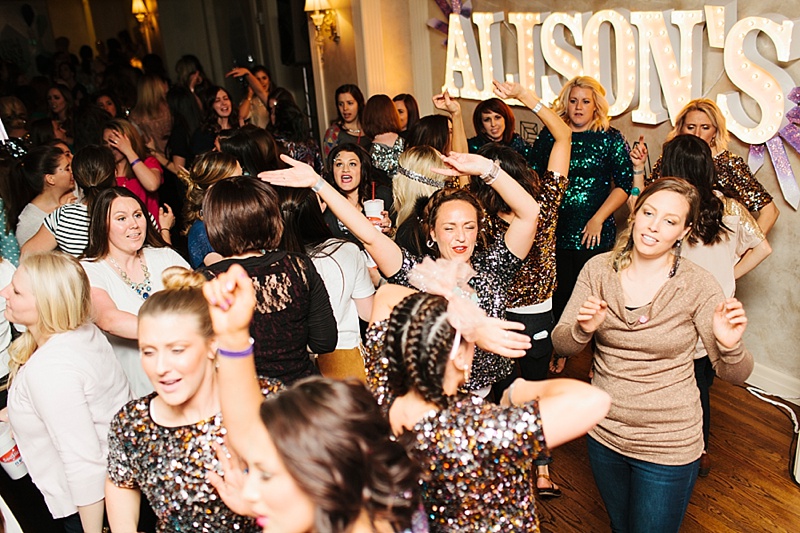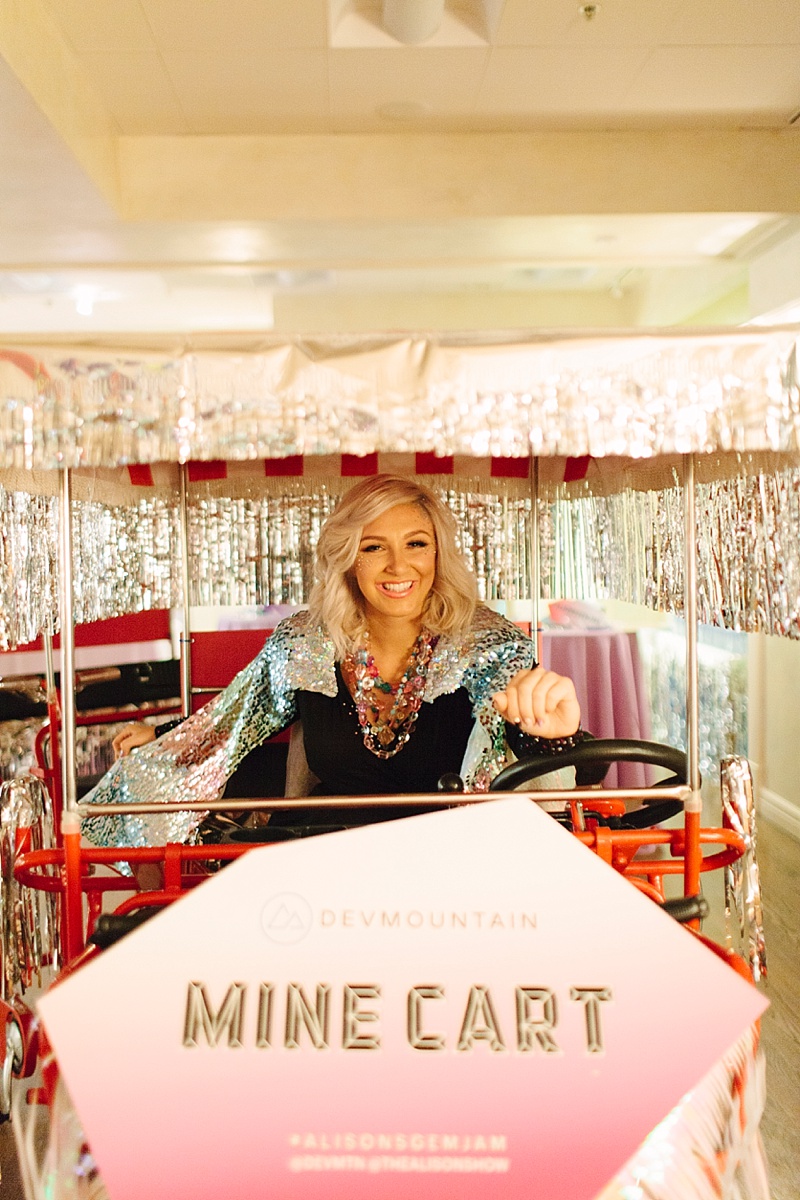 YOU GUYS! Alison's Gem Jam happened! It was awesome! It was glorious! It was a dance party for ladies who ROCK! What I wish I could do is have these pictures printed, put them all in one of those 3×5″ flip books like I used to do in high school, invade your personal space by essentially sitting on your lap on your couch, and narrate what's happening in each and every picture. I guess that's maybe something I could do on Periscope? Wait, after writing that I just HOPPED on Periscope and did it. HAHAHA. So if you'd rather scroll through these while I talk about them, you can check that out here! (But only for the next 24 hours, but follow along anyway if you missed it!)
Anyway, this party was SO. MUCH. FUN. The energy in the venue, The Manor at Riverwoods, was ELECTRIC and honestly bouncing off the walls. I think a huge part of that was because this party was held on International Women's Day (March 8, 2016) in conjunction with Provo City Women's Day celebration. In fact Provo City was a partial sponsor of Alison's Gem Jam, and they helped me hook up with our headline sponsor Dev Mountain, so they basically are the WHOLE reason this party happened. So a huge, huge thanks to them for motivating me and helping me make the Gem Jam a reality!
And speaking of sponsors, I like to give a special swag bag to the first 50 or so guests at the parties, to thank them for being there to usher in the fun! And this picture below is what was in the bags! A notebook from Provo City, a custom YOU ROCK print from Hello Tosha, sunglasses from & Apparel, some custom crystal pins made for us all by The Urban Hare, some coupons from Platinum Studio, they were in charge of the gem bar–and helped bedazzled ladies faces with gems!, and some movie tickets from our other supporting sponsor The Shops at the Riverwoods.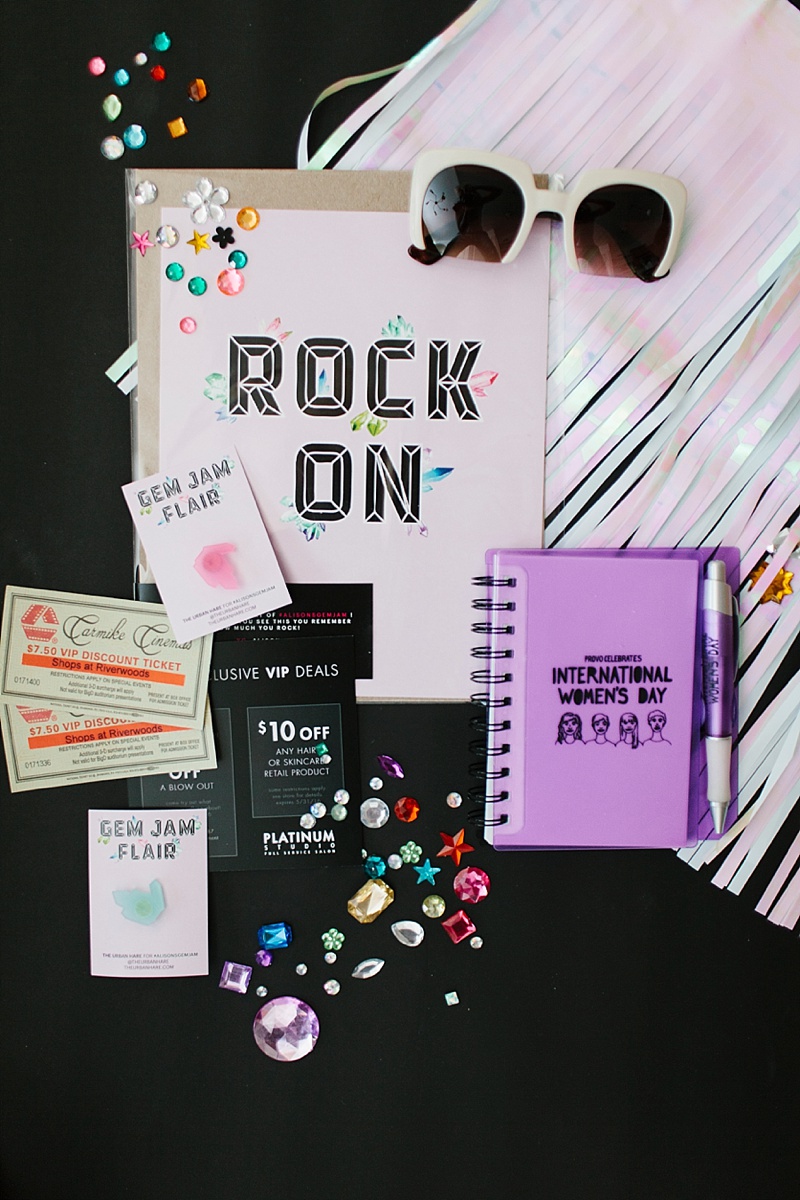 So let's do this, shall we?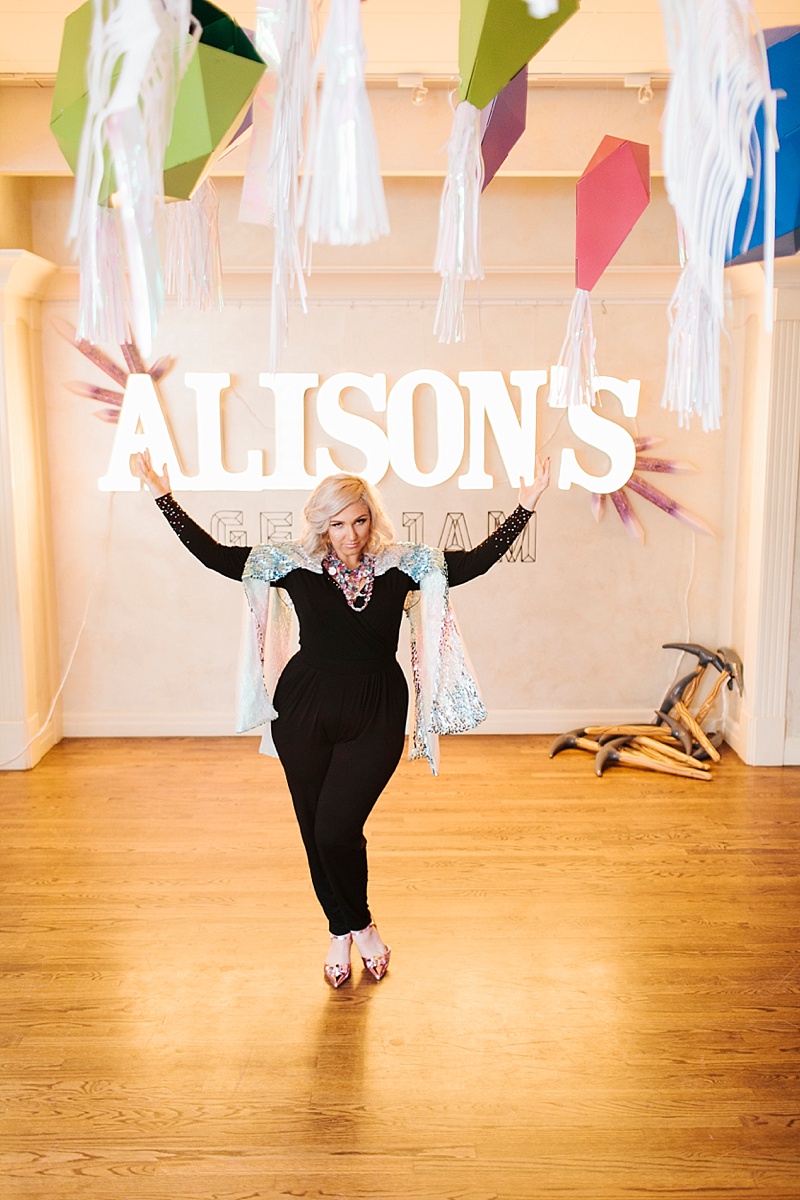 We blinged out my Vintage Marquee Lights with some foam-core crystals. Tanner Williams made these for us, as well as the Throne of Awesome. He did such a good job huh?!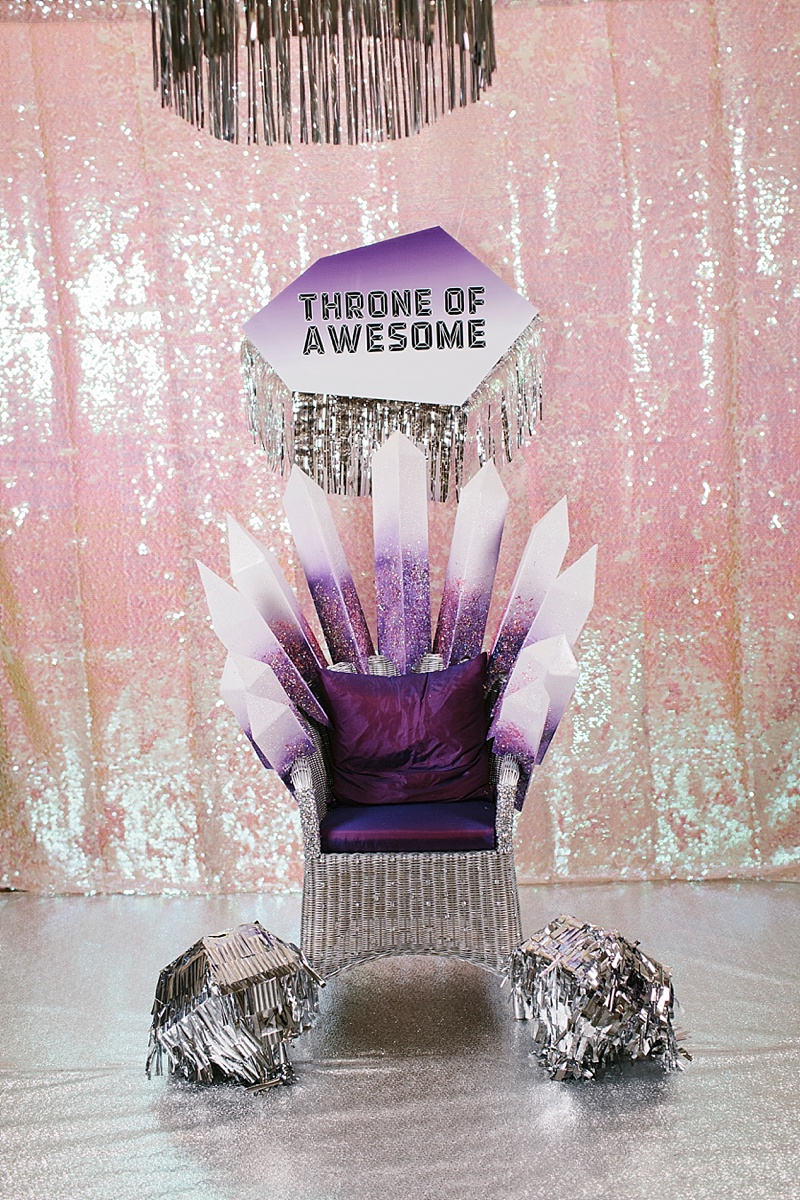 Yes, that's the mayor of Provo City sitting in my Throne of Awesome. He's one of my favorite people!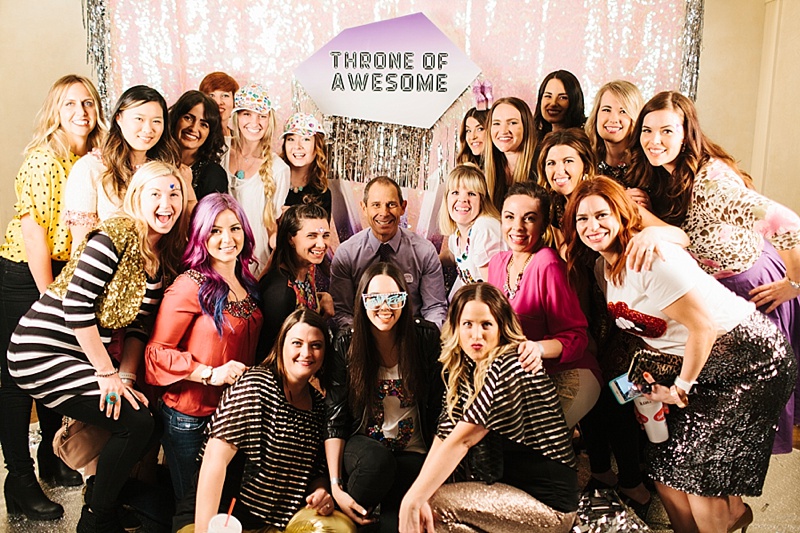 It's just SO LUSH! As I mentioned Dev Mountain was our headline sponsor, and they wanted something fun for the ladies to do. They are a school for coding, and I figured that knowledge is like mining deep within you/ boldly going new places. So we came up with this Dev Mountain Mine Cart! You know, cause a mine cart does those things too. Haha. Ladies could take it for a ride around the outside of the venue. But mostly I just made an entrance on it and threw out some ring pops to babes who were waiting in line. I fully acknowledge the absurdity of my actions, but refuse to apologize for them.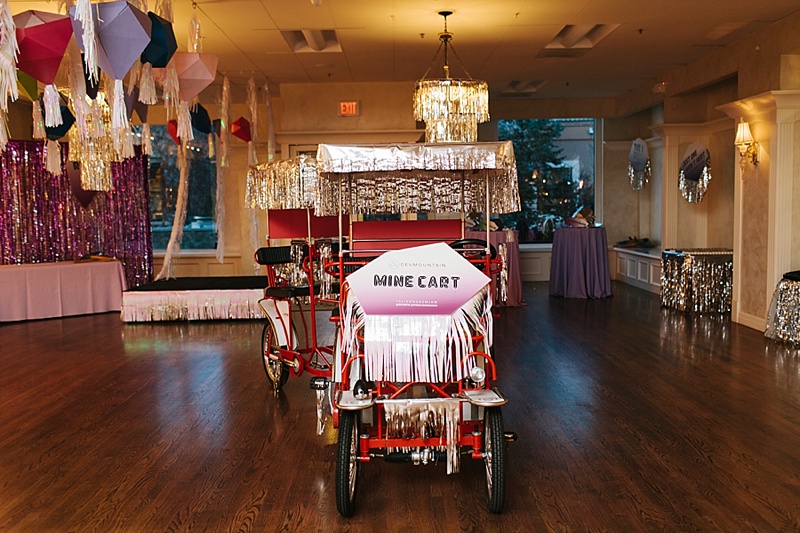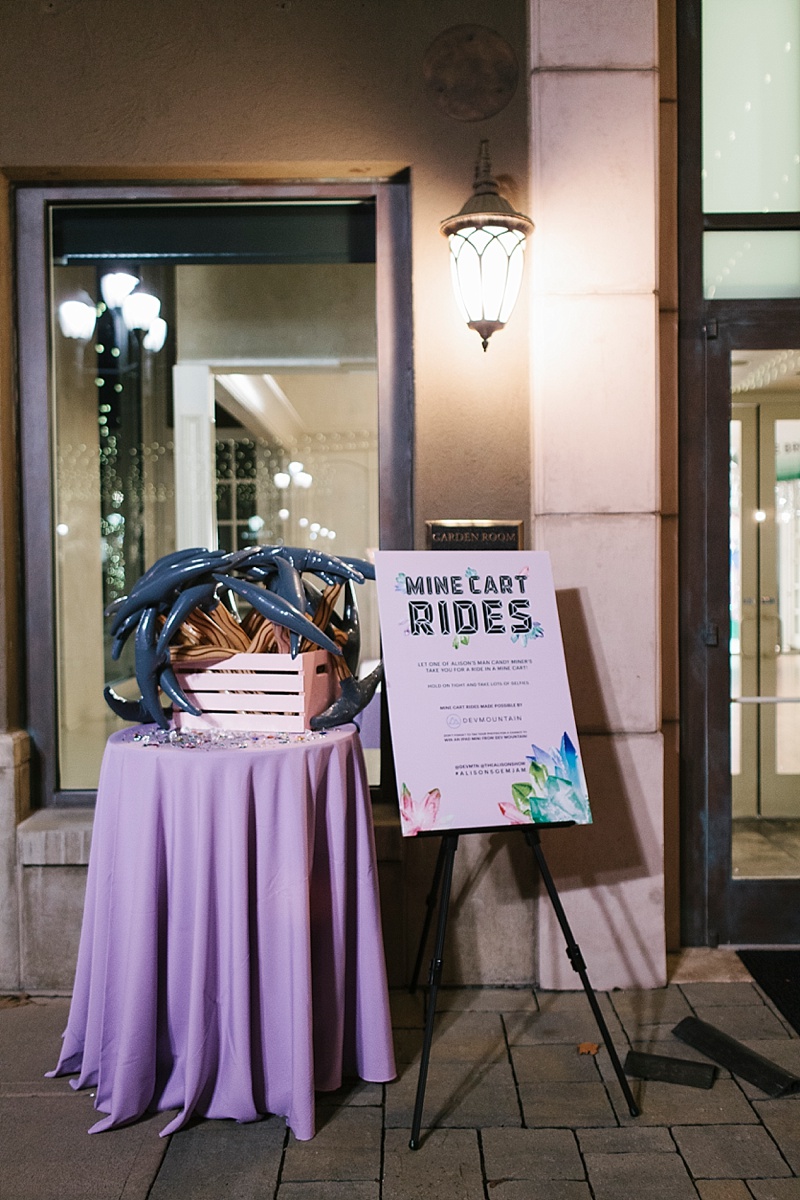 Here are the babes waiting in line!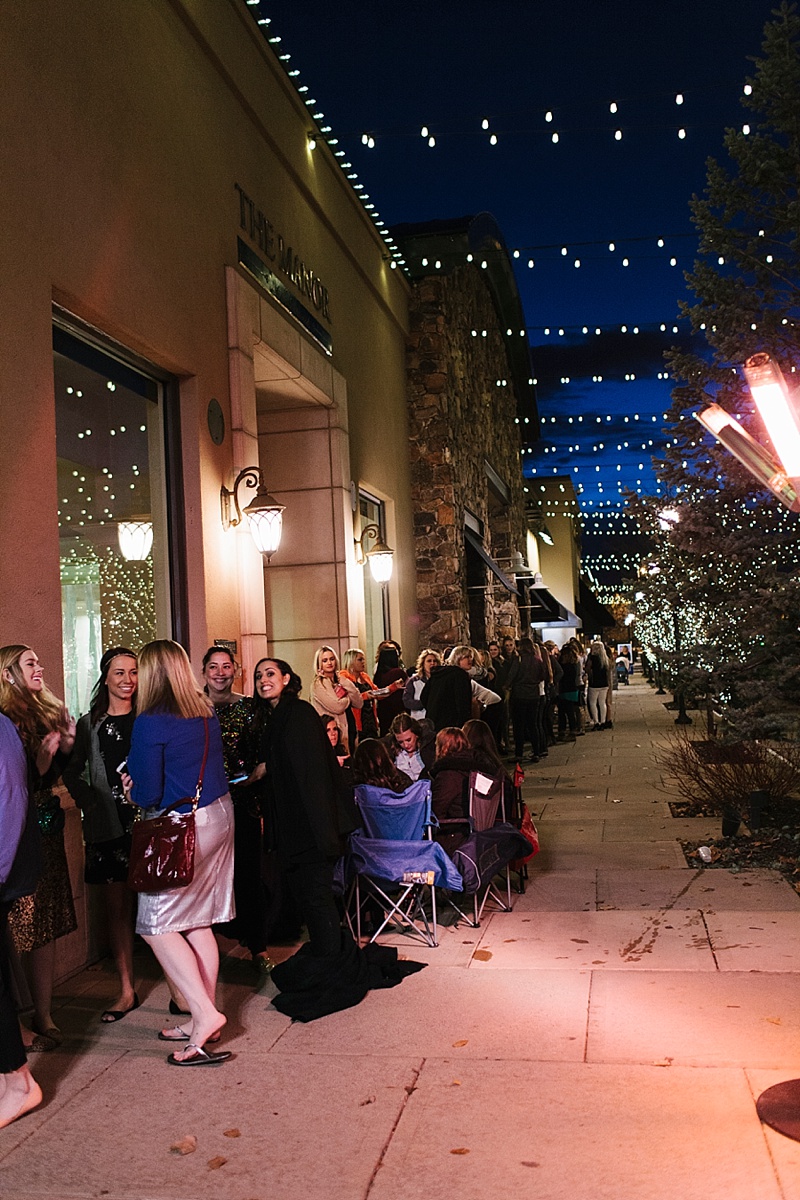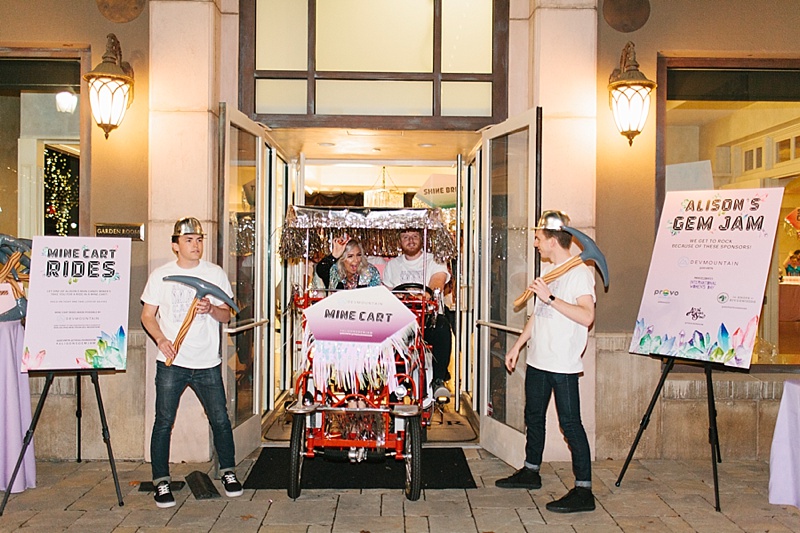 One of the things I have the MOST fun doing for each of my events is coming up with signage. I want it to feel like I'm talking to you throughout the whole party. Hello Tosha is SO GOOD about making one bajillion absurd signs that I ask for. Like the one below that went over The Sweet Tooth Fairy's ADORABLE custom cake bites.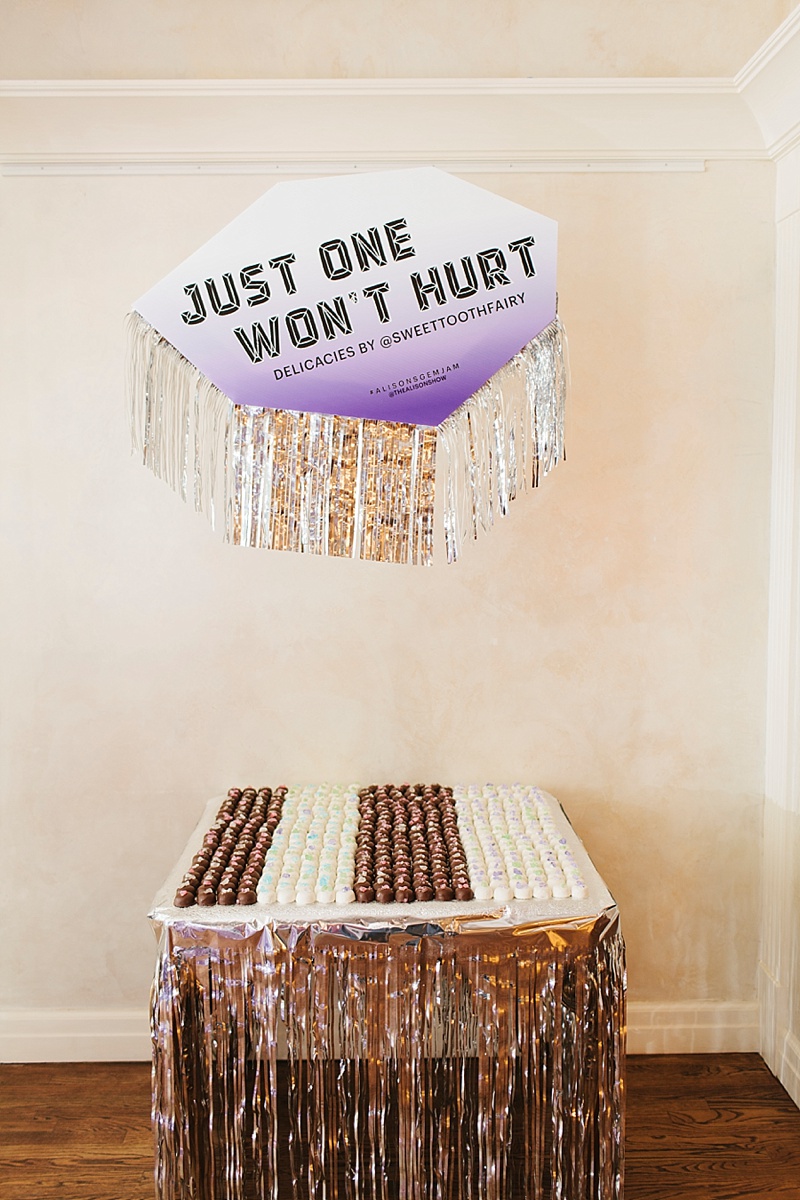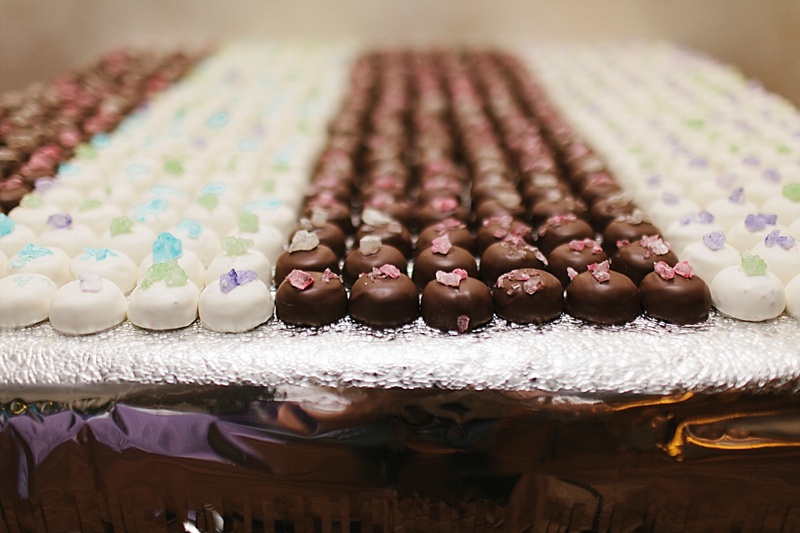 Also, it has become a tradition to have these pins at all of my parties. I put them out on the cocktail tables and then it's just first come first serve to get them.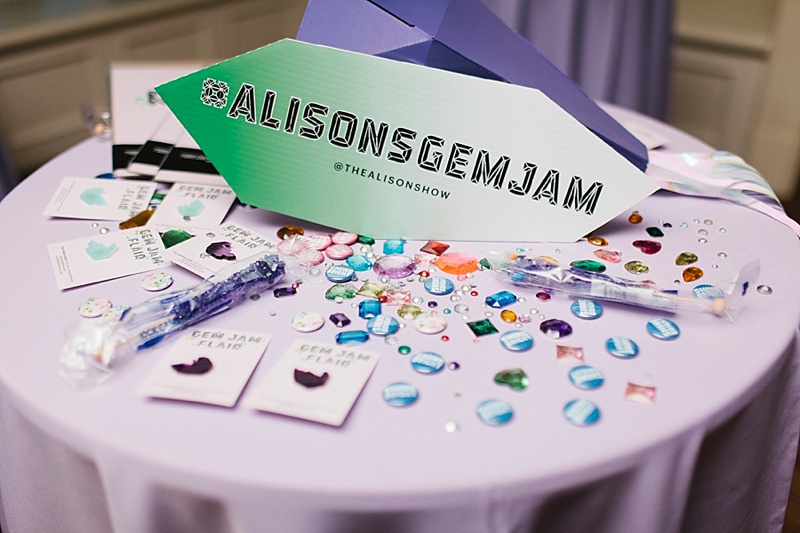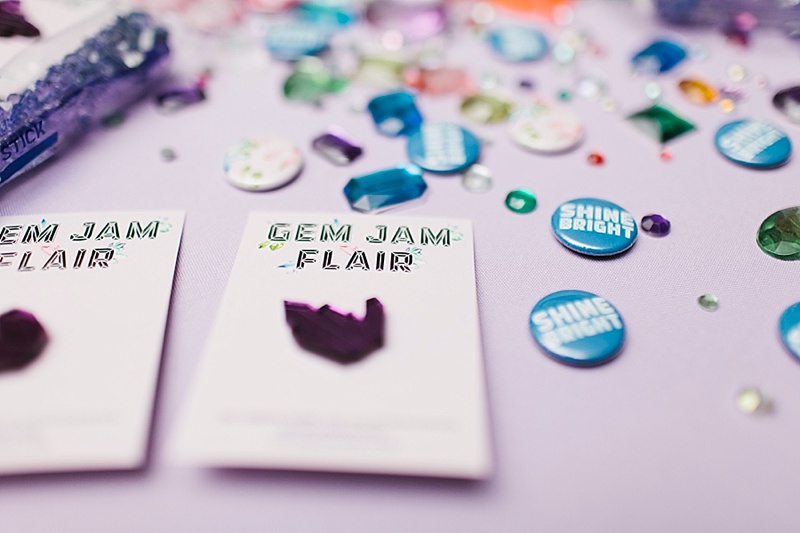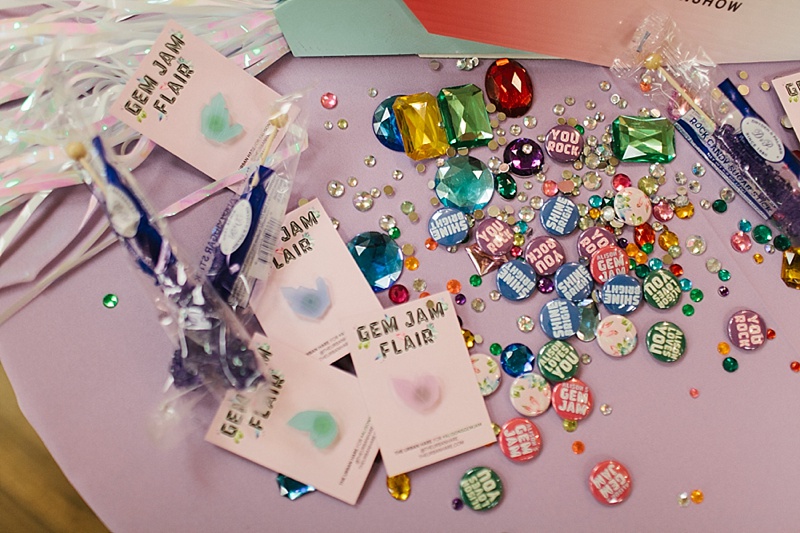 I try to keep the parties ALL ABOUT DANCING. But I like to have one or two things to enhance the dancing experience. Haha. And the ladies from Platinum Studio ALWAYS deliver. At Alison's Cabana Boogie they did a "Braid Bar" for us, and at Alison's Gem Jam they did the cutest little Gem Bar! It was SO fun seeing babes walk around all blinged out. But maybe the best thing was the next day I saw my neighbor and friend's little girl wearing gems on her face just like her mom had the night before. I think it meant so much to me because it was like visual proof that the event I had worked SO HARD to create, was really bringing joy and fun into multiple aspects of a partygoers life. I know, I know, it's just a dance party. But the hope is that it's going to lift burdens and make everyone's week a light brighter. Anyway. It just made me really happy.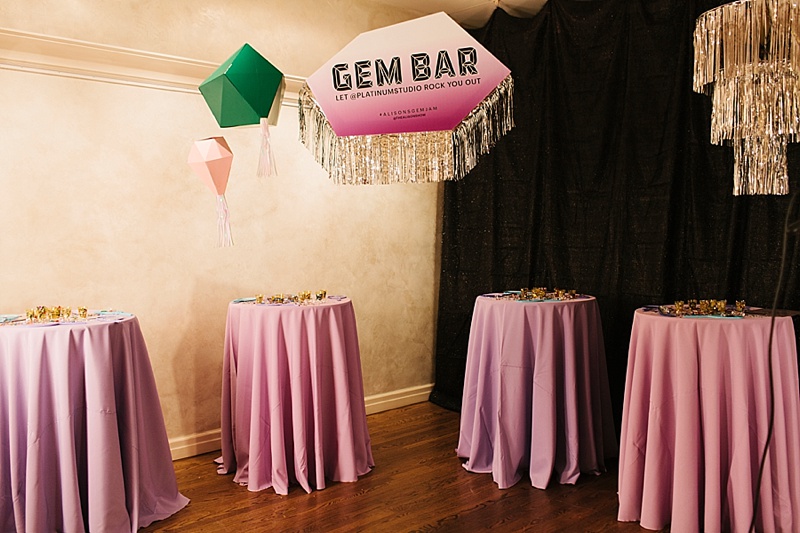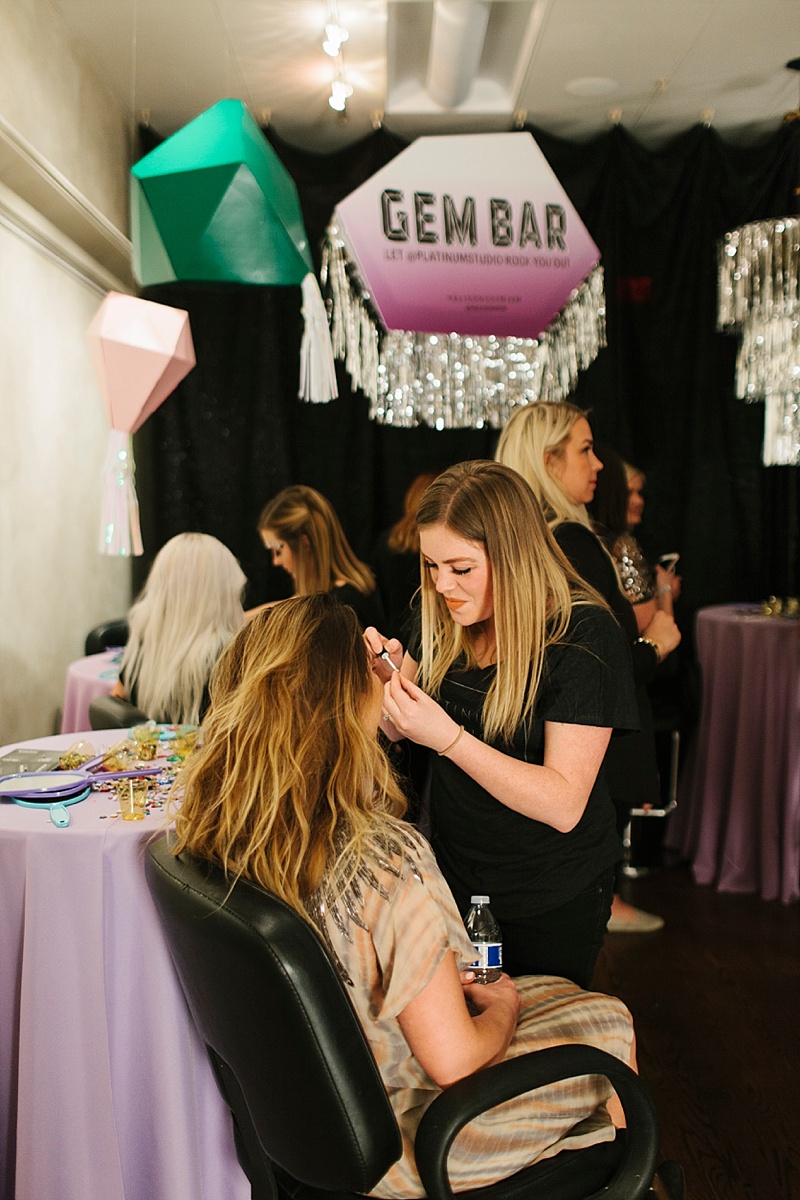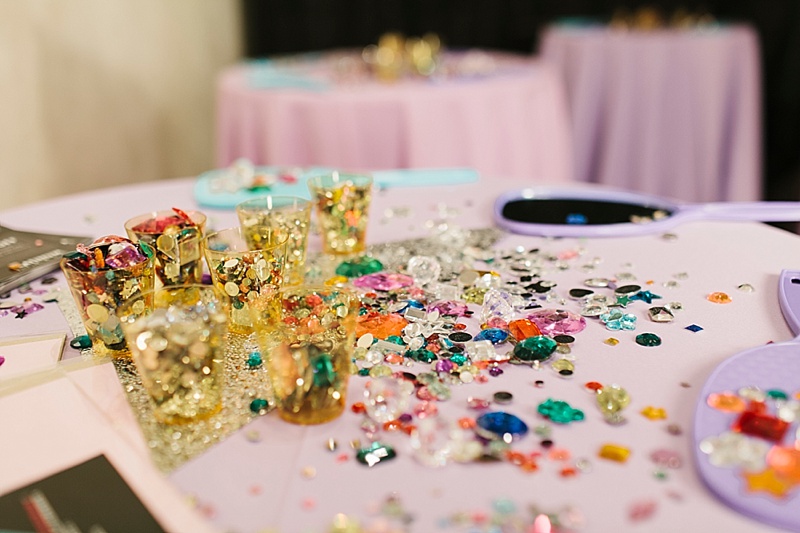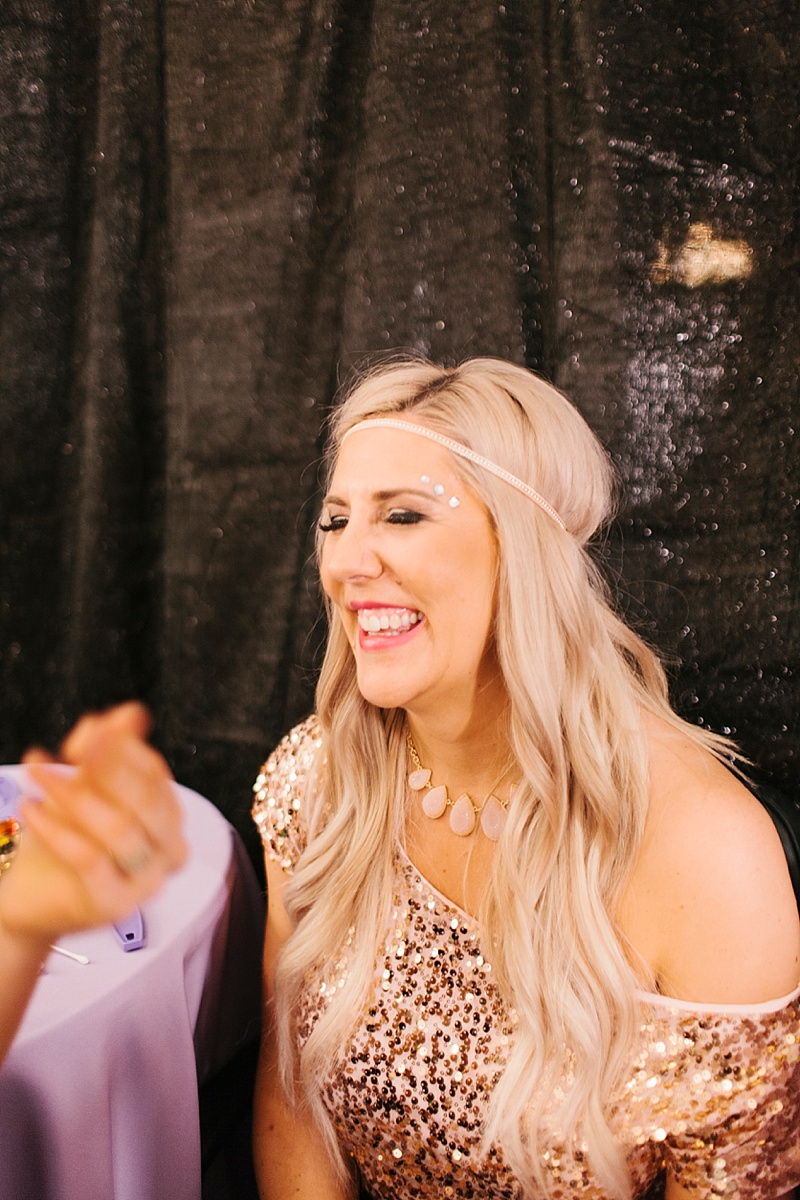 So cute right?
You know I'm all about photo-ops, so we had our throne of awesome and we also had what I like to refer to as "The Gem Cave."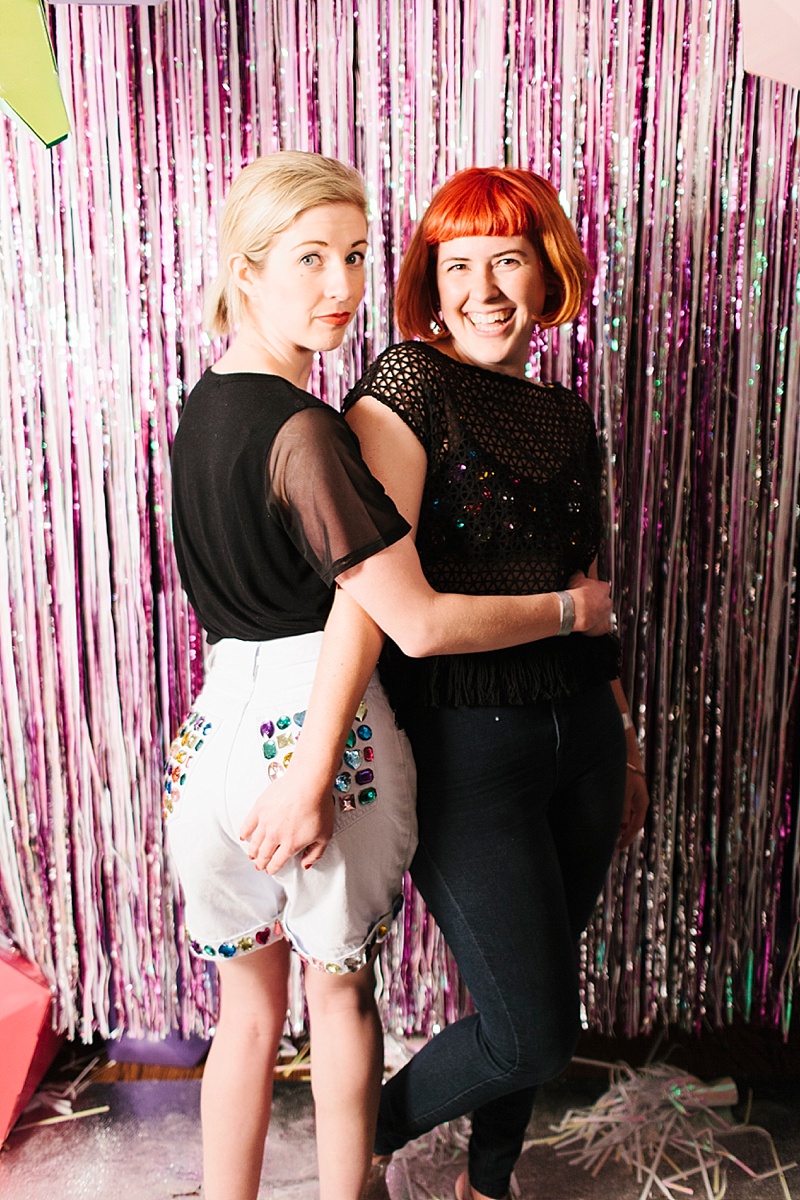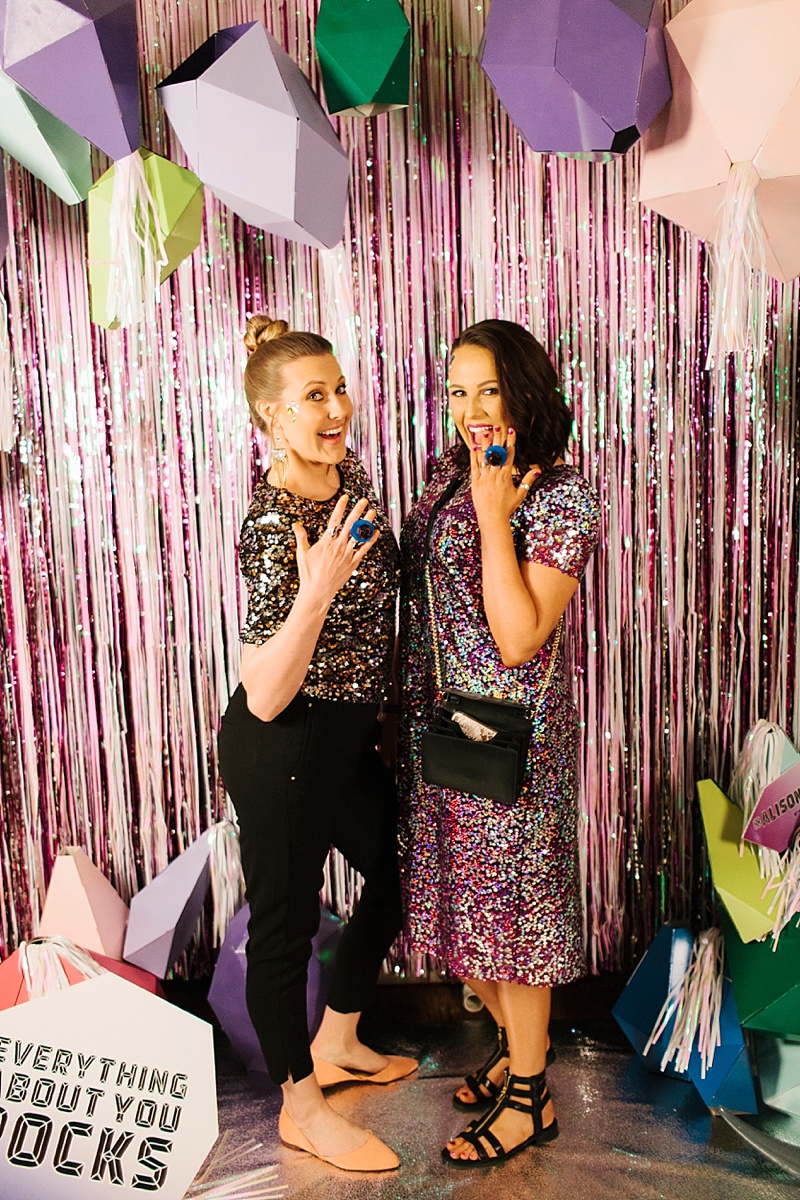 How cute are these blinging babes?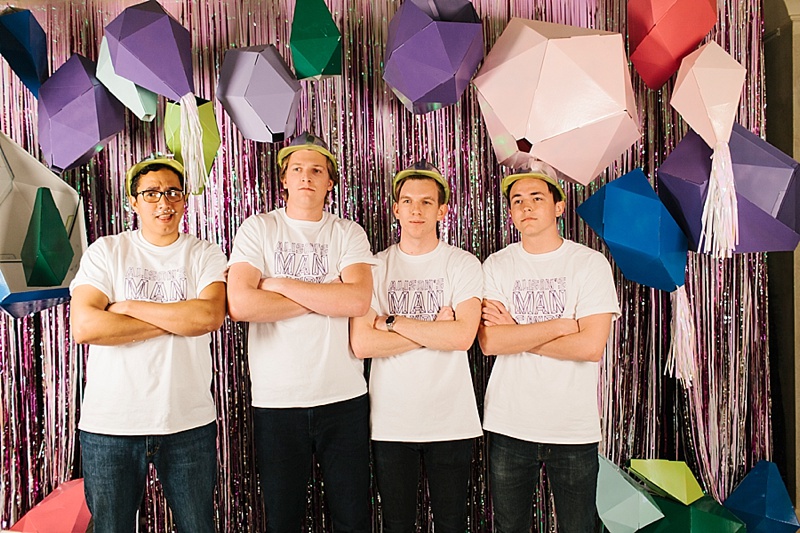 And also, on the subject of babes. My Man Candy Miners, I think I just keep adding more men for each party. It seems like I can't have too many, right?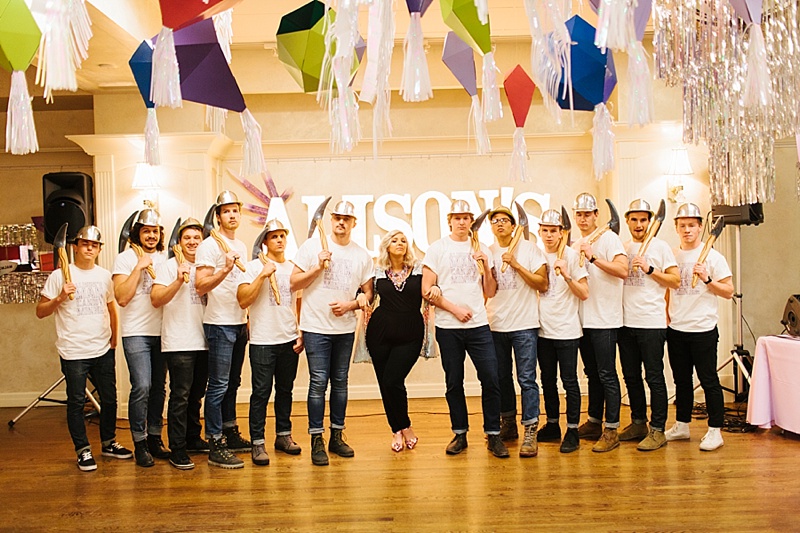 Here's my little brother driving me around in the Mine Cart. It was cool when I was getting ready and also nursing Fiona, and then I walked out to greet the miners and realized that my shirt was still totally unbuttoned. That made my little brother feel really comfortable.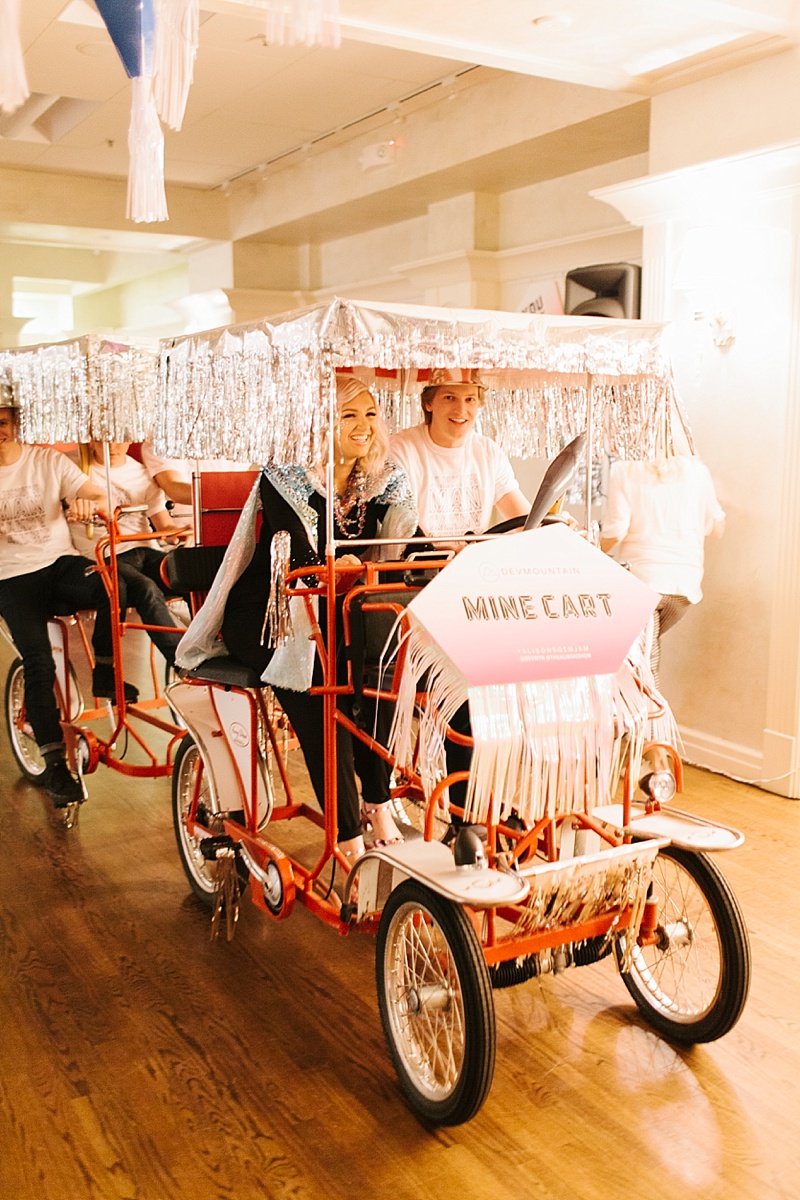 And my ULTRA favorite Man Candy…my man Eric. I can't believe he wore the shirt. He usually won't. HAHA.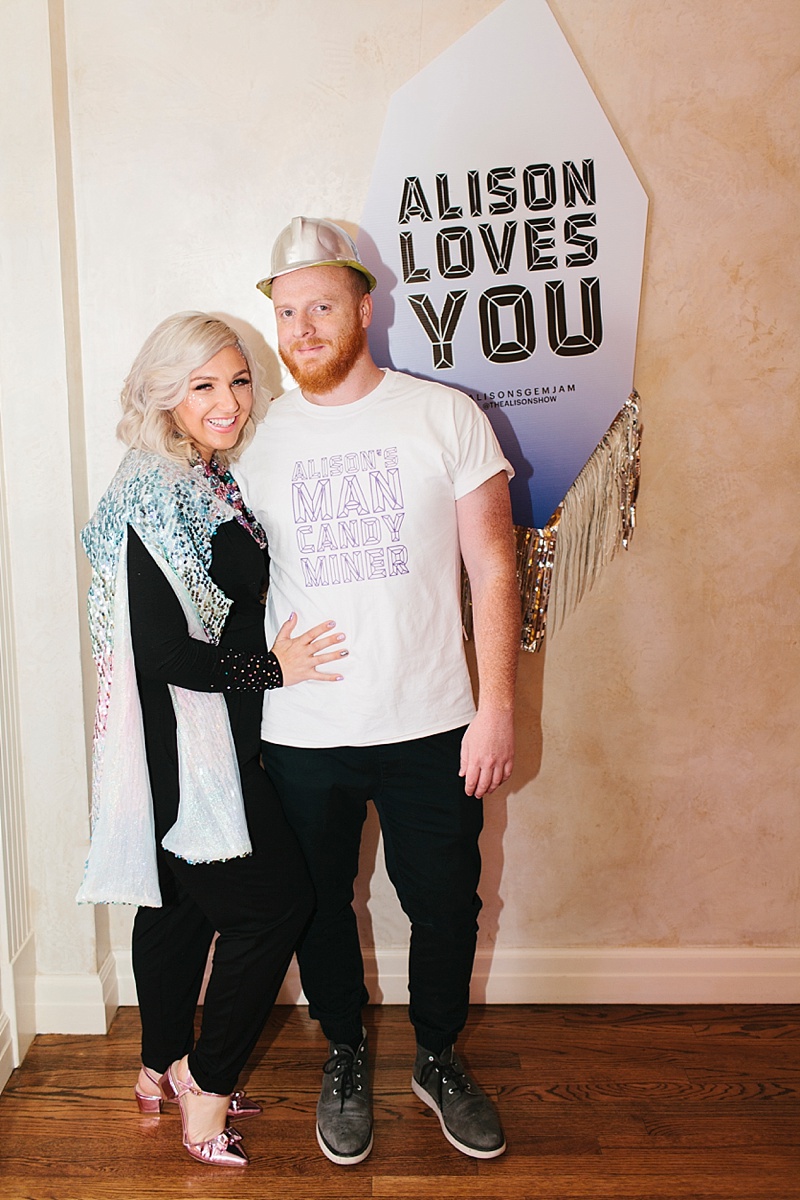 This is Claire White. She basically throws the parties. Haha, no but I could not do them without her. She is my right hand FOX.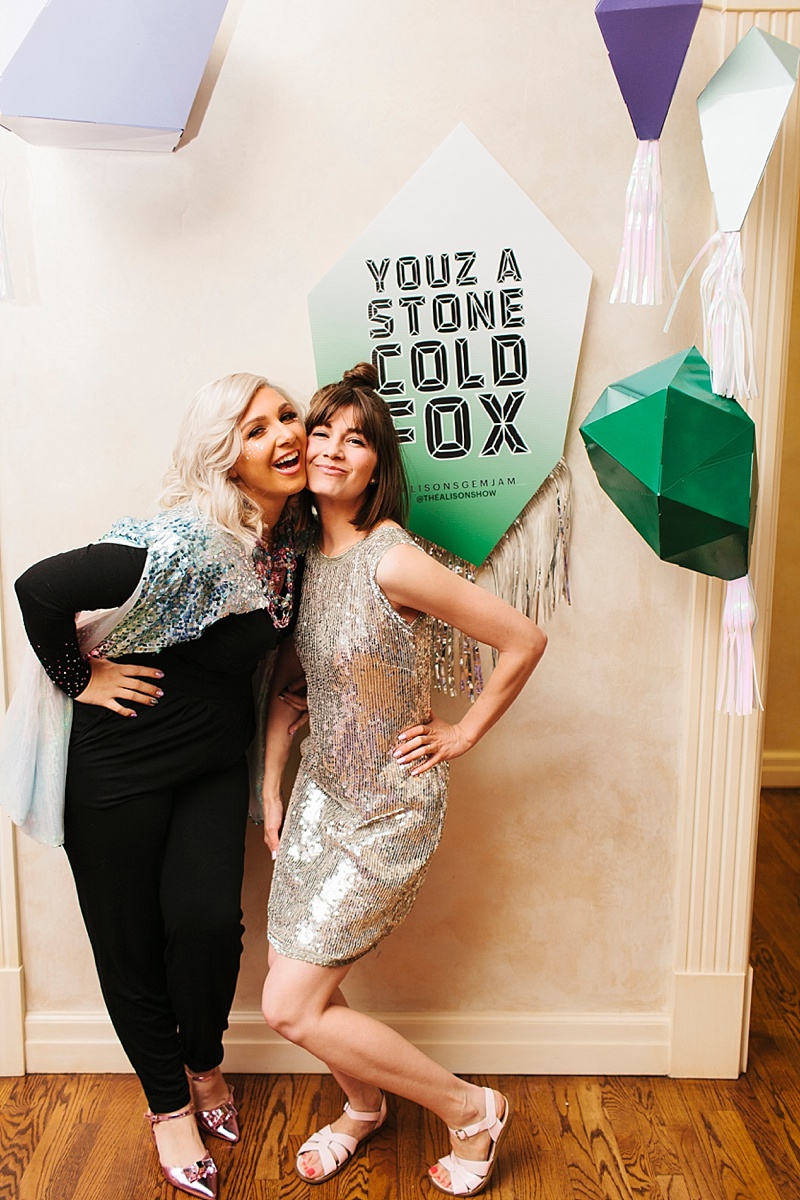 The Man Candy Miner's greeted babes at the event and handed out lots of ring pops!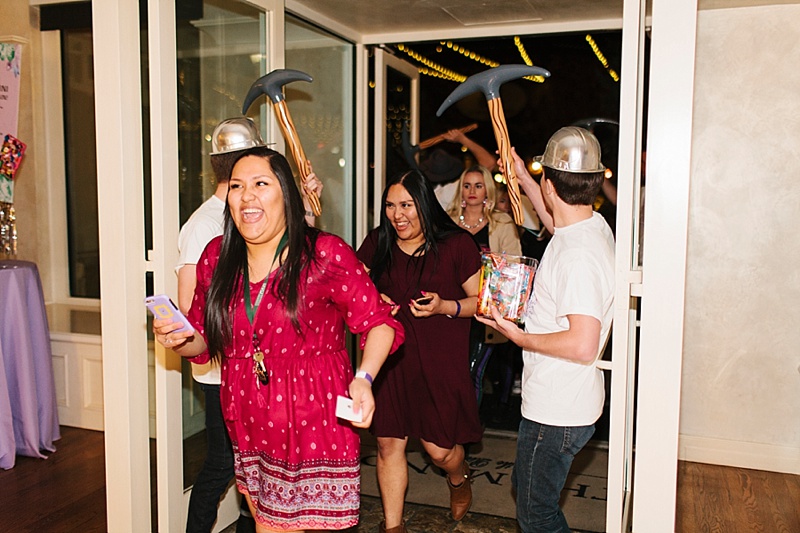 We also had my fave Sodalicious there! They are so great.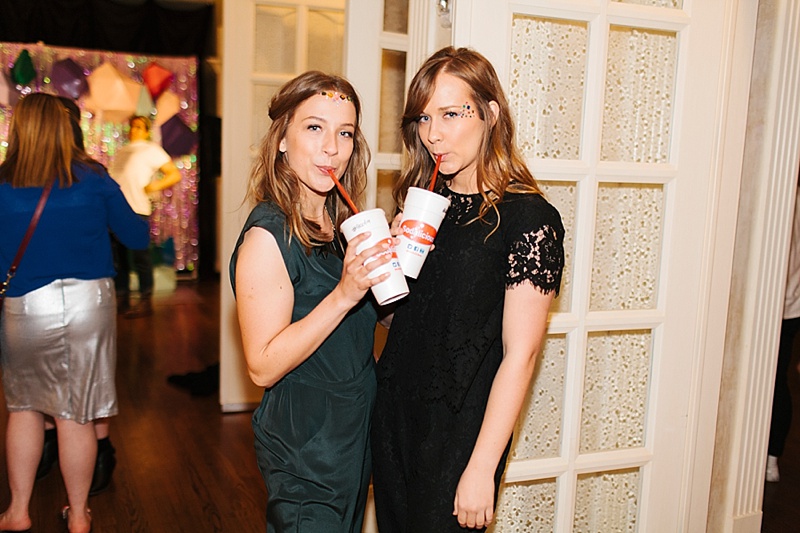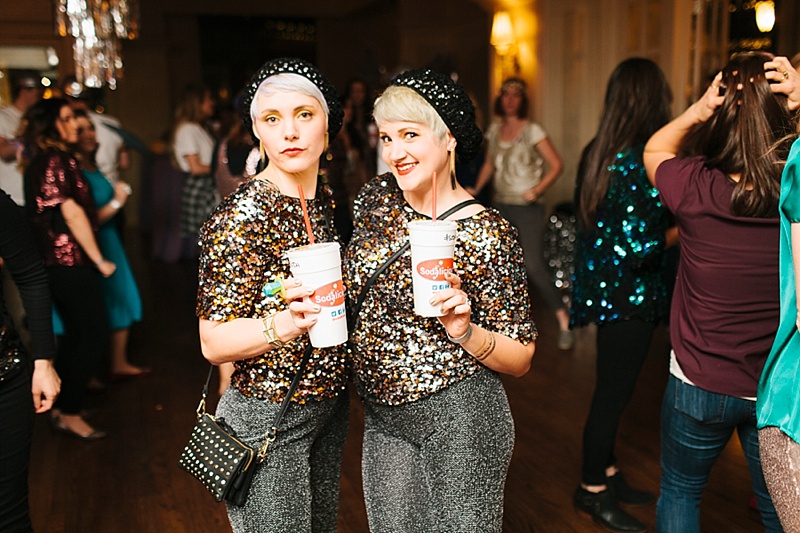 And my new local friends Rockwell Ice Cream! IT'S SO GOOD. I don't even like ice cream all that much. I mean, if I have to choose a treat it's never ice cream. But that's just not the case now that Rockwell's is here! Gah!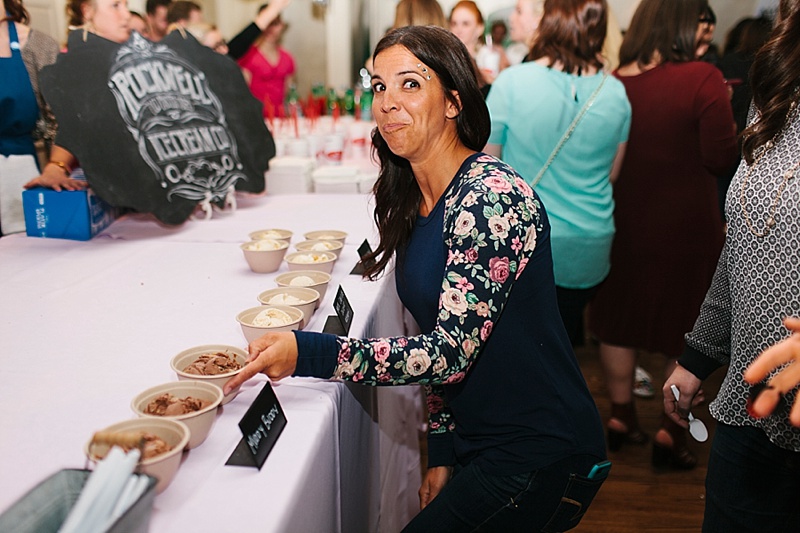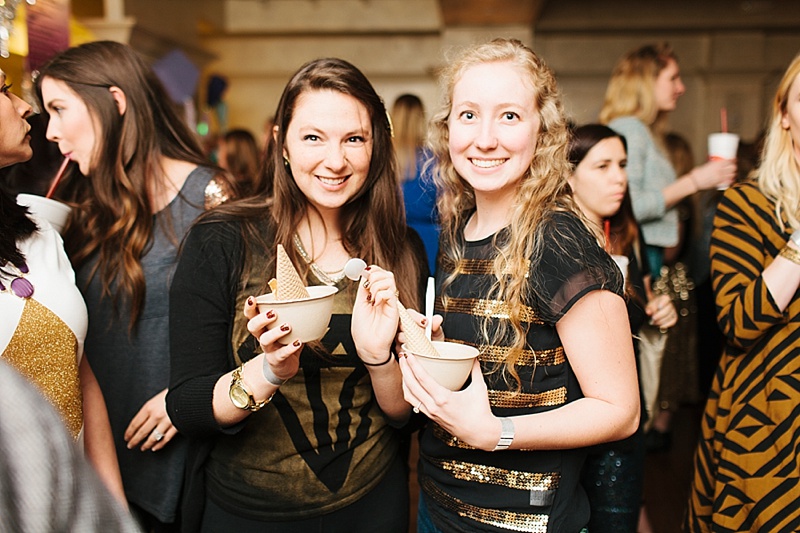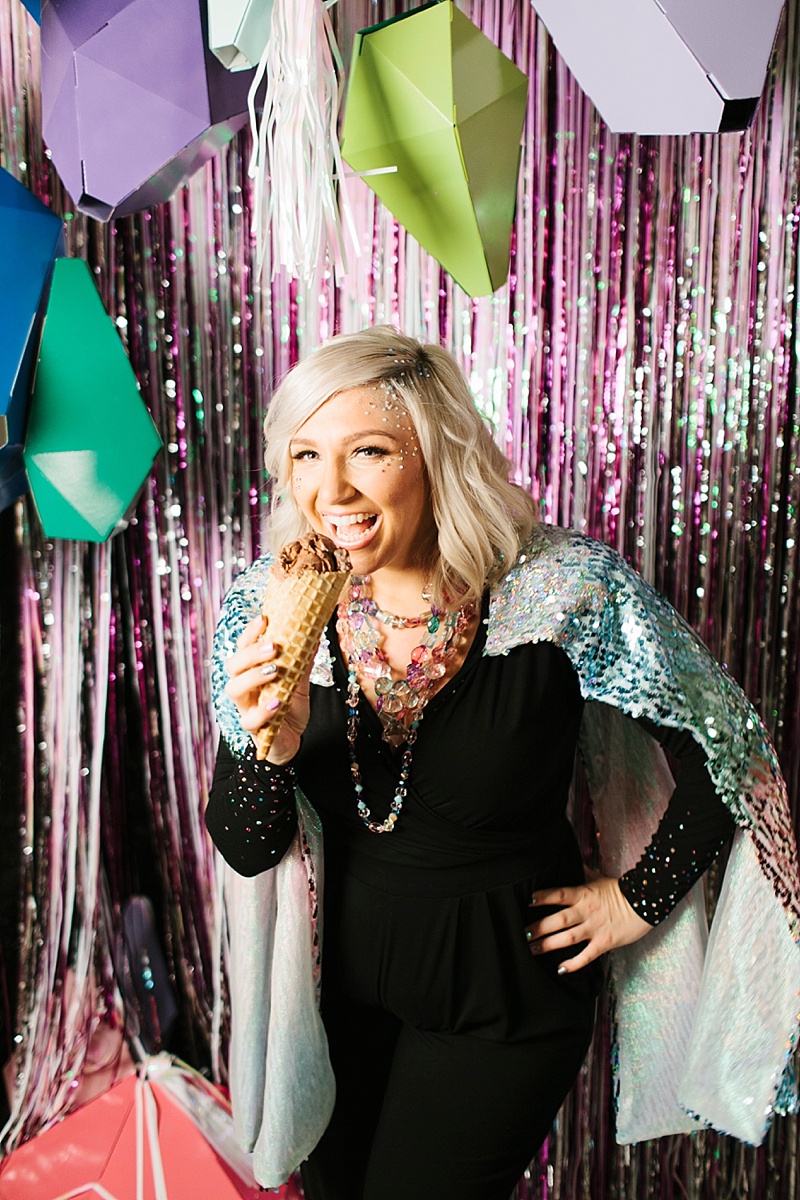 And here's Carla, she used to be my executive assistant before she had her 3rd baby. We miss Carla, so I was SO happy she was there to party, even with her tiny newborn!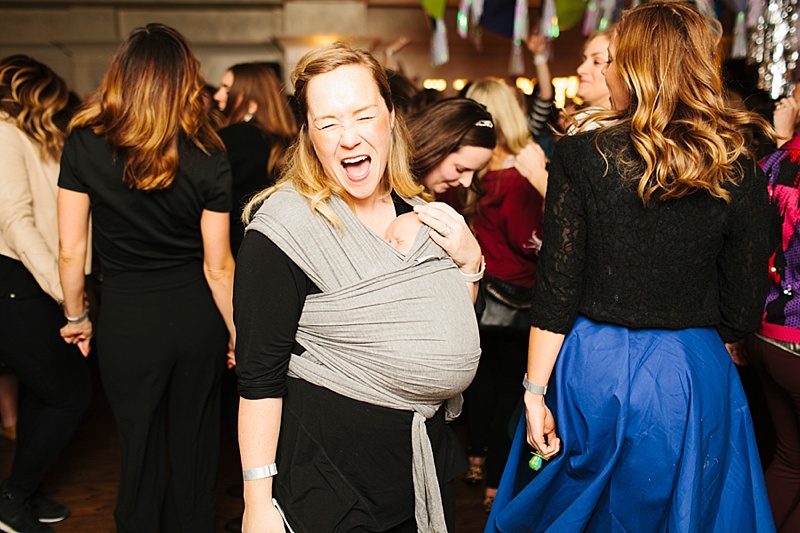 And now here are just some general FUN BEING HAD pictures!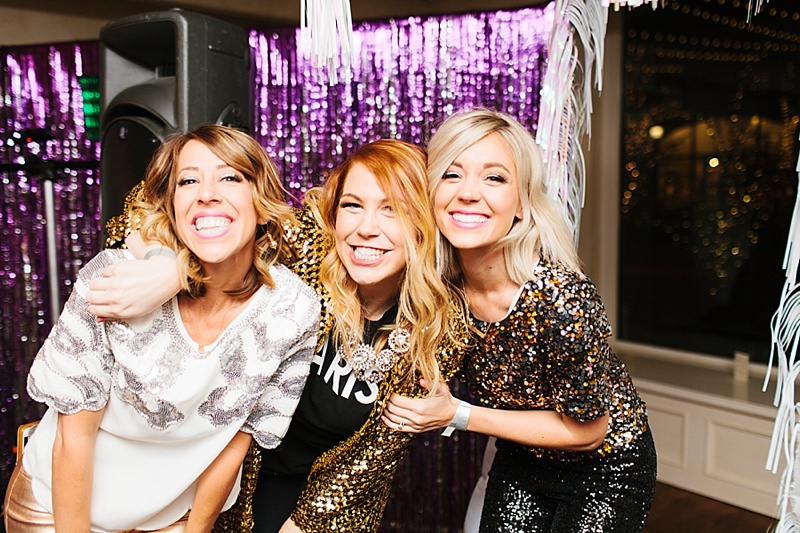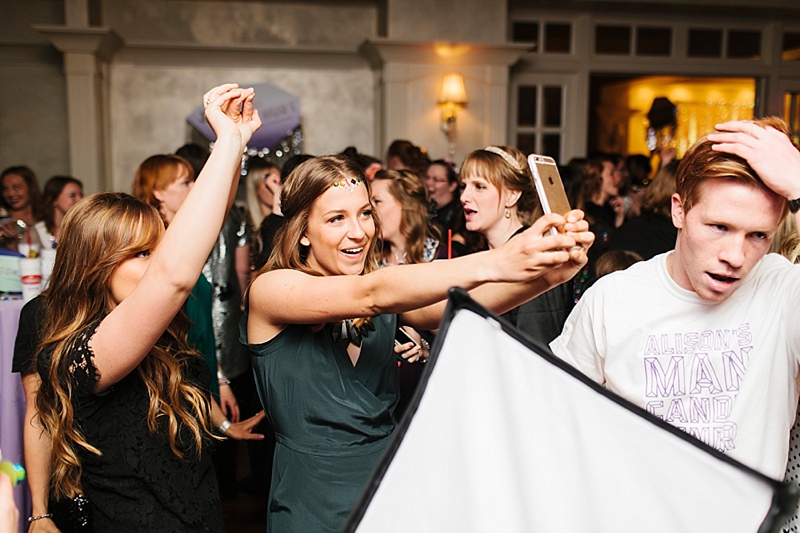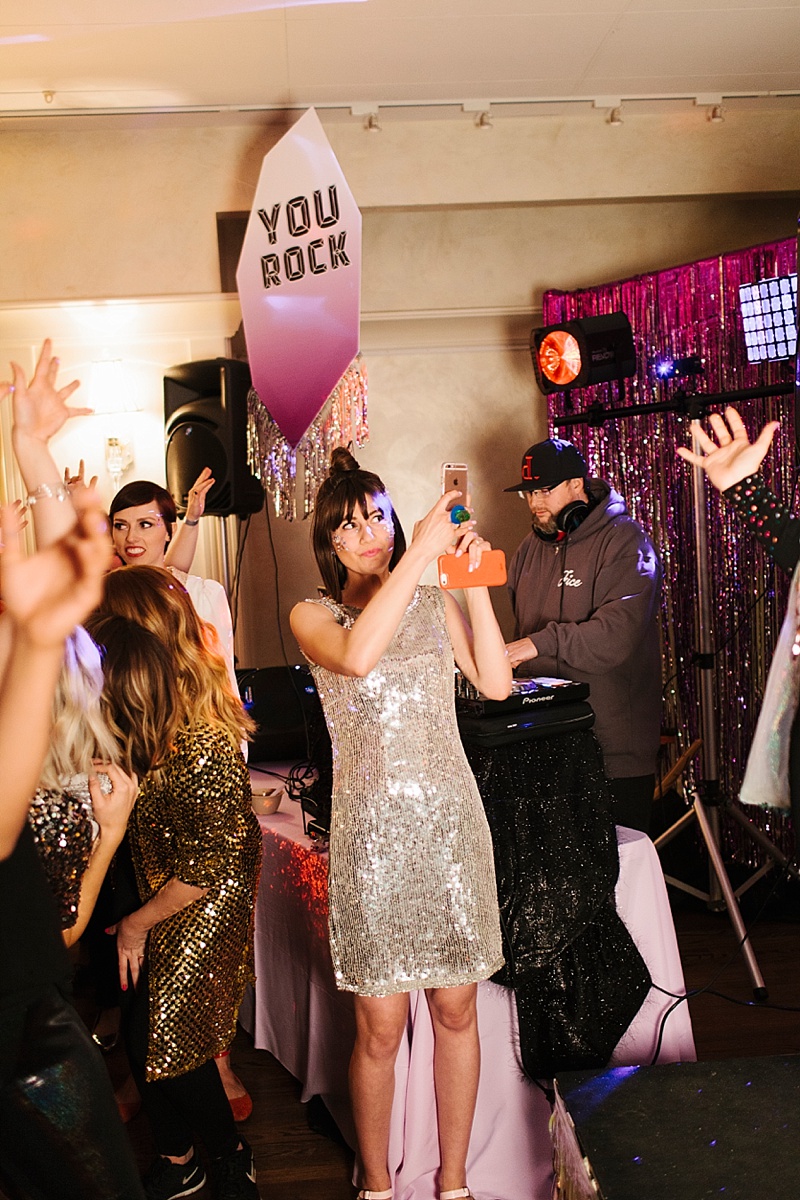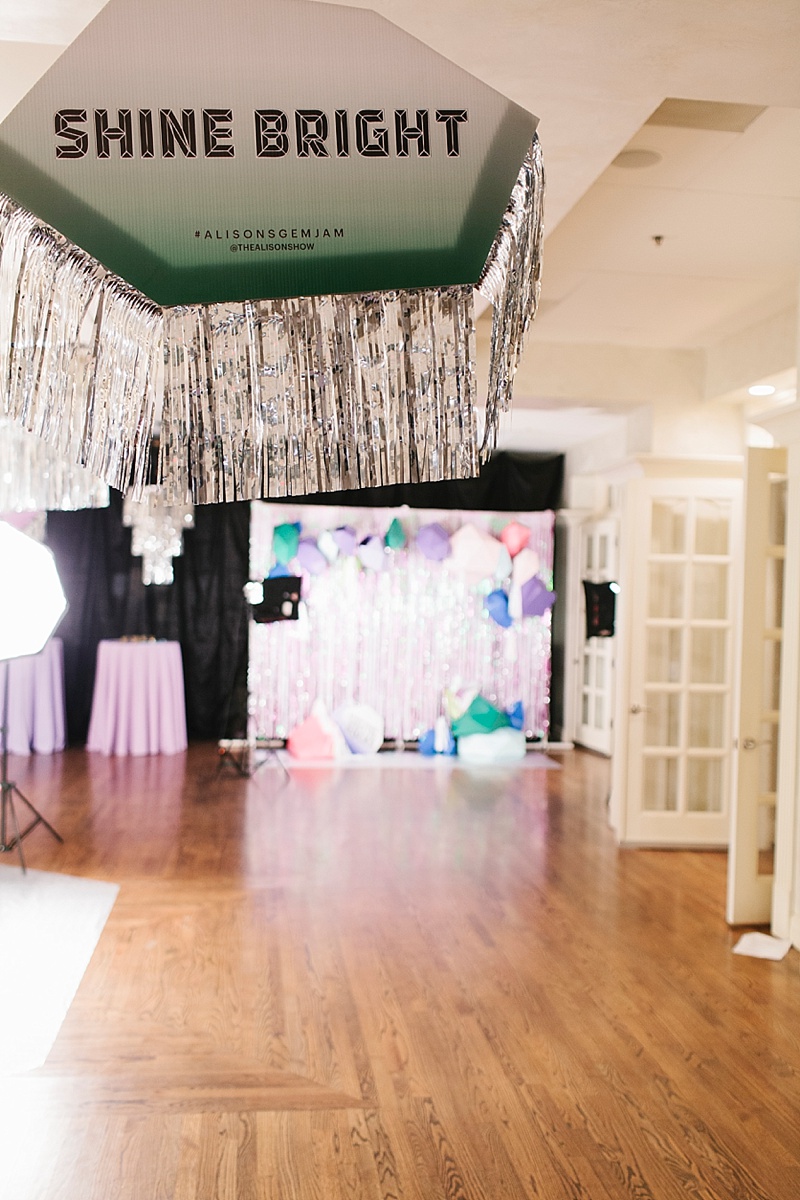 This was part of the dance we did for everyone. My husband, Eric, my brother, Blake and I, did some easy moves and had everyone follow along. Then I had them lift my 3 month postpartum body up. Yup, it's cute.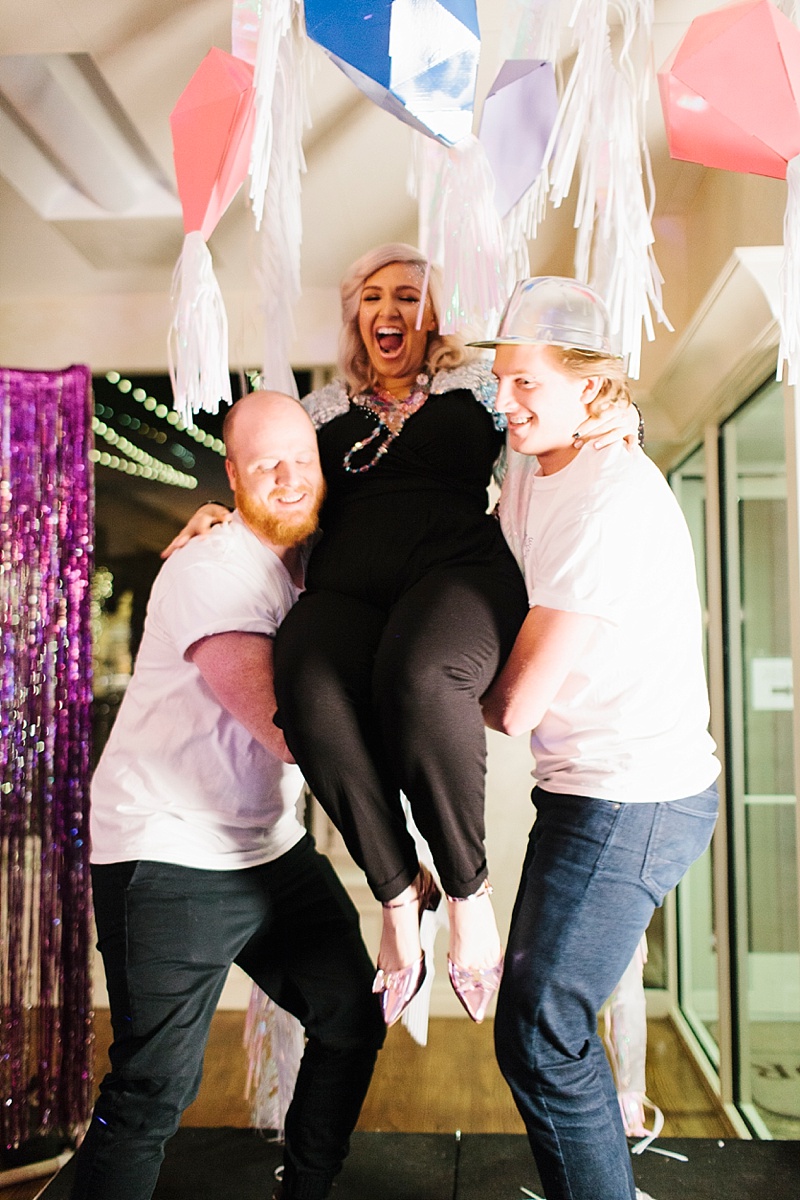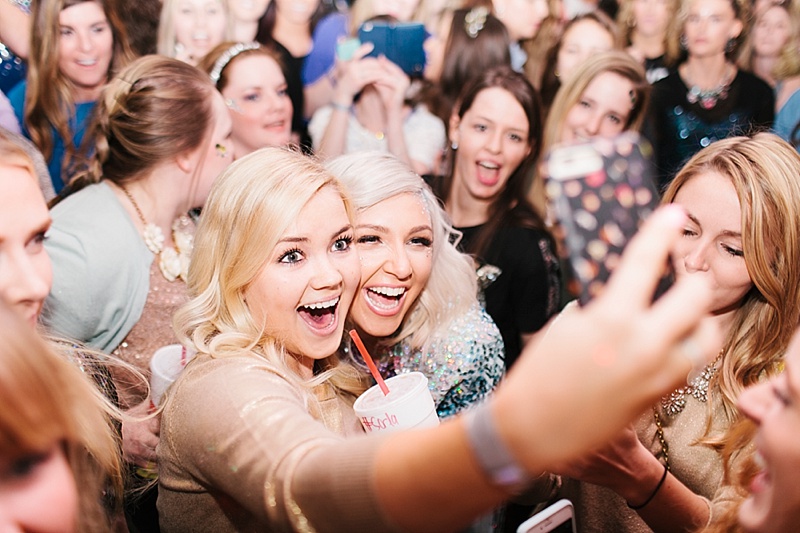 Nonsense everywhere!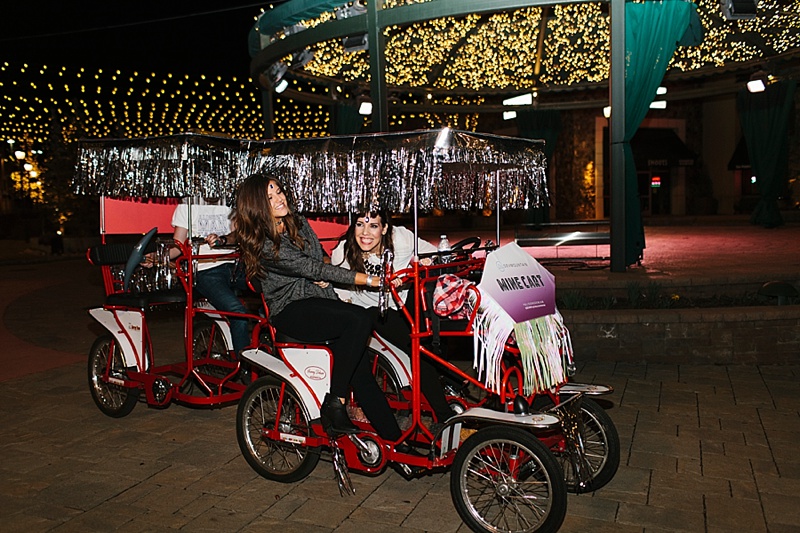 And the BEST DJ IN THE WORLD! Justin Godina. I love him so much.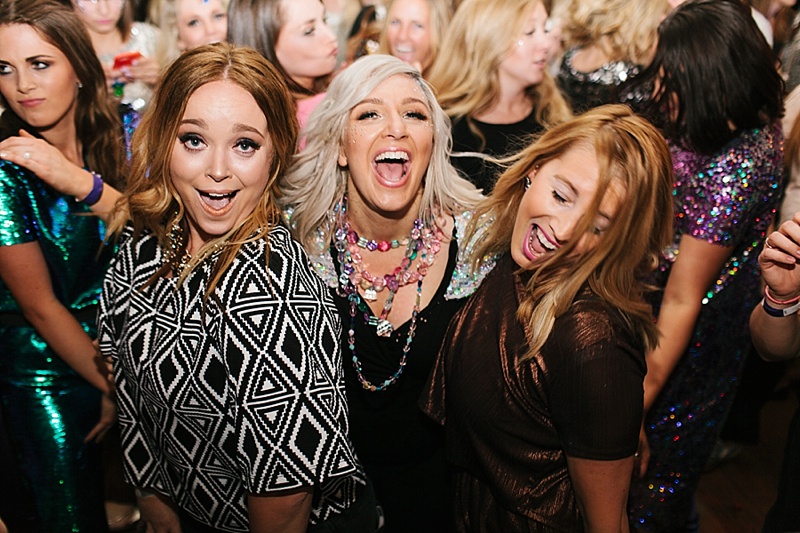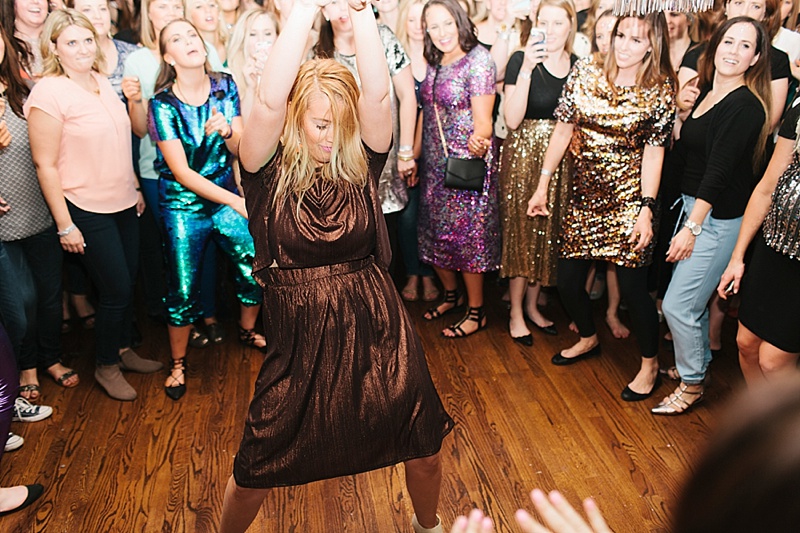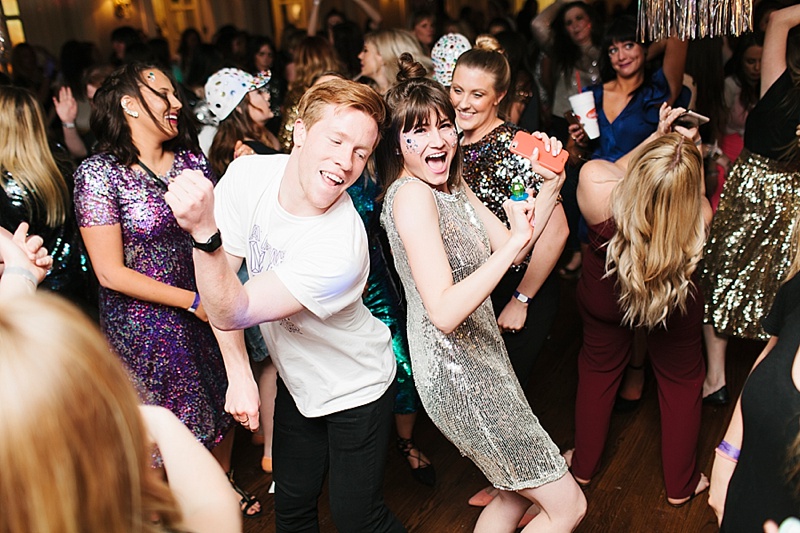 The dancing shots make me so happy. Even though sometimes dancing isn't cute, see below:
But sometimes it is!
GAH! I love it.
And there you have it! I never know how many pictures I should post. Of course I have so many more. Do you need one more of me staring at you in my throne? Maybe two?
Yes?
Ok. Will do.
And that's it! Here are all the resources, but let me know if you have questions!
SO MUCH LOVE!
VENDORS:
Venue: The Manor
Photographer: Becky Kimball
Gem Bar: Platinum Studio
DJ: Justin Godina
Drinks: Sodalicious
Ice Cream: Rockwell's Ice cream
Cake bites: Sweet Tooth Fairy
Sequin Backdrop: Drop it Modern
Signage & Graphic Design: Hello Tosha
ON ALISON:
Hair and Makeup: Vivian Makeup Artist
Wardrobe: Alyson Hancey
Special thanks to:
Dev Mountain
Provo City
The Shops at Riverwoods
AND THANK YOU TO EVERY SINGLE LADY WHO CAME AND ROCKED.
SaveSave
SaveSave