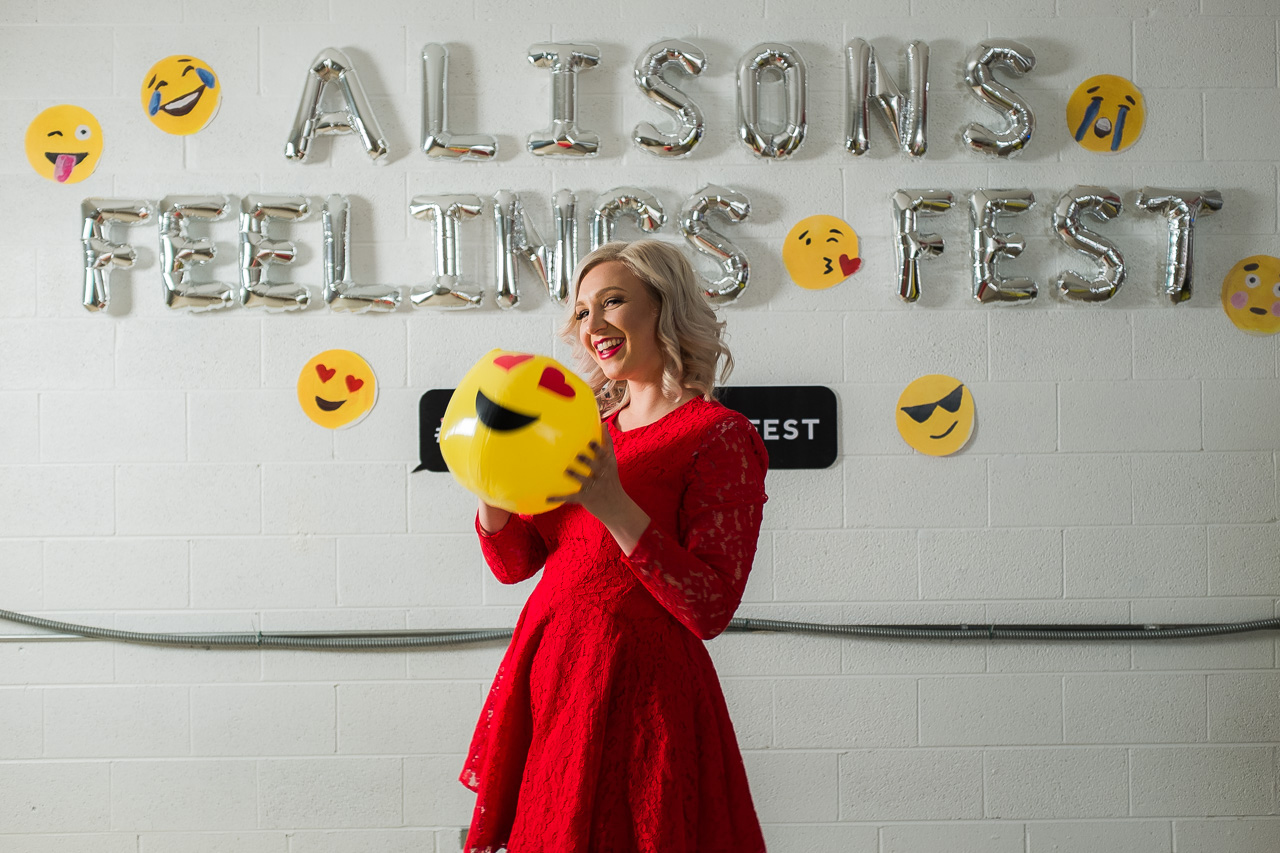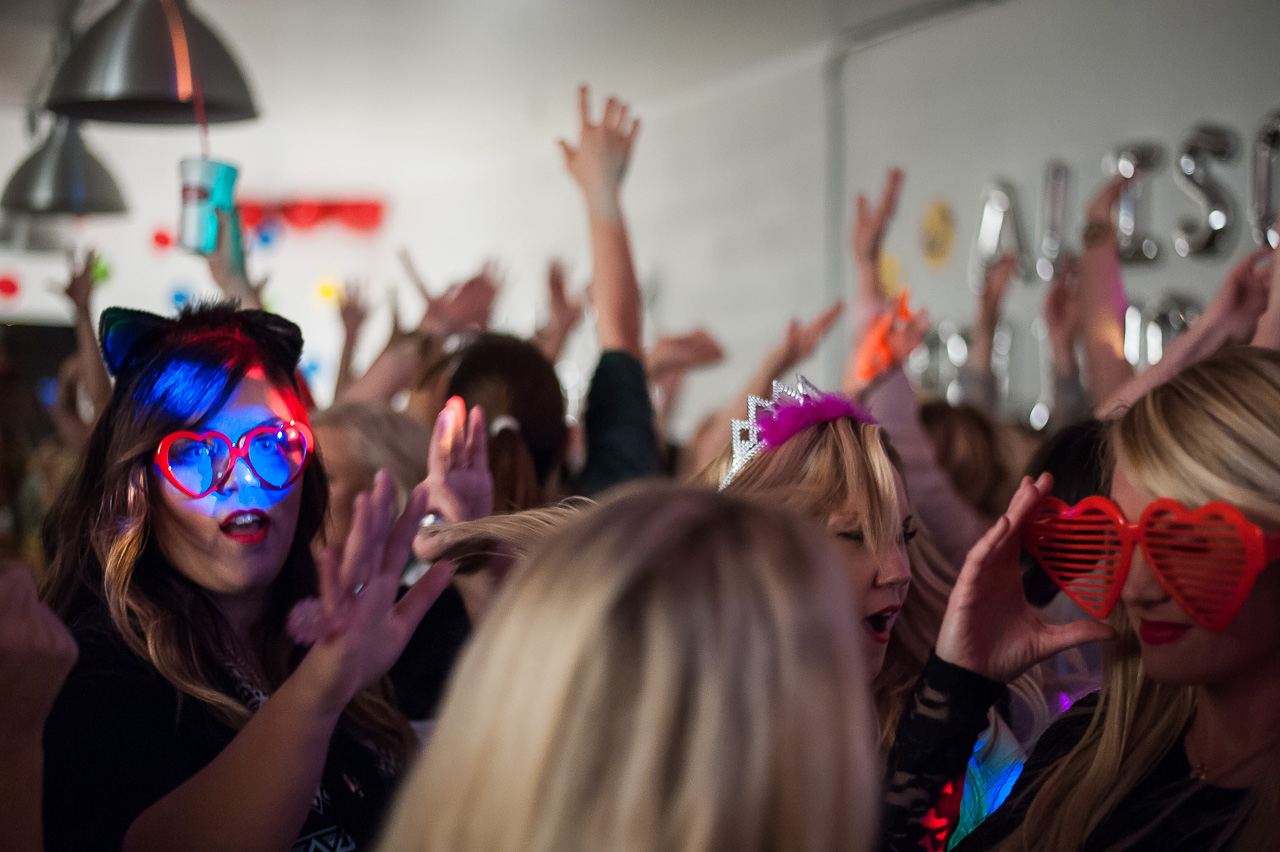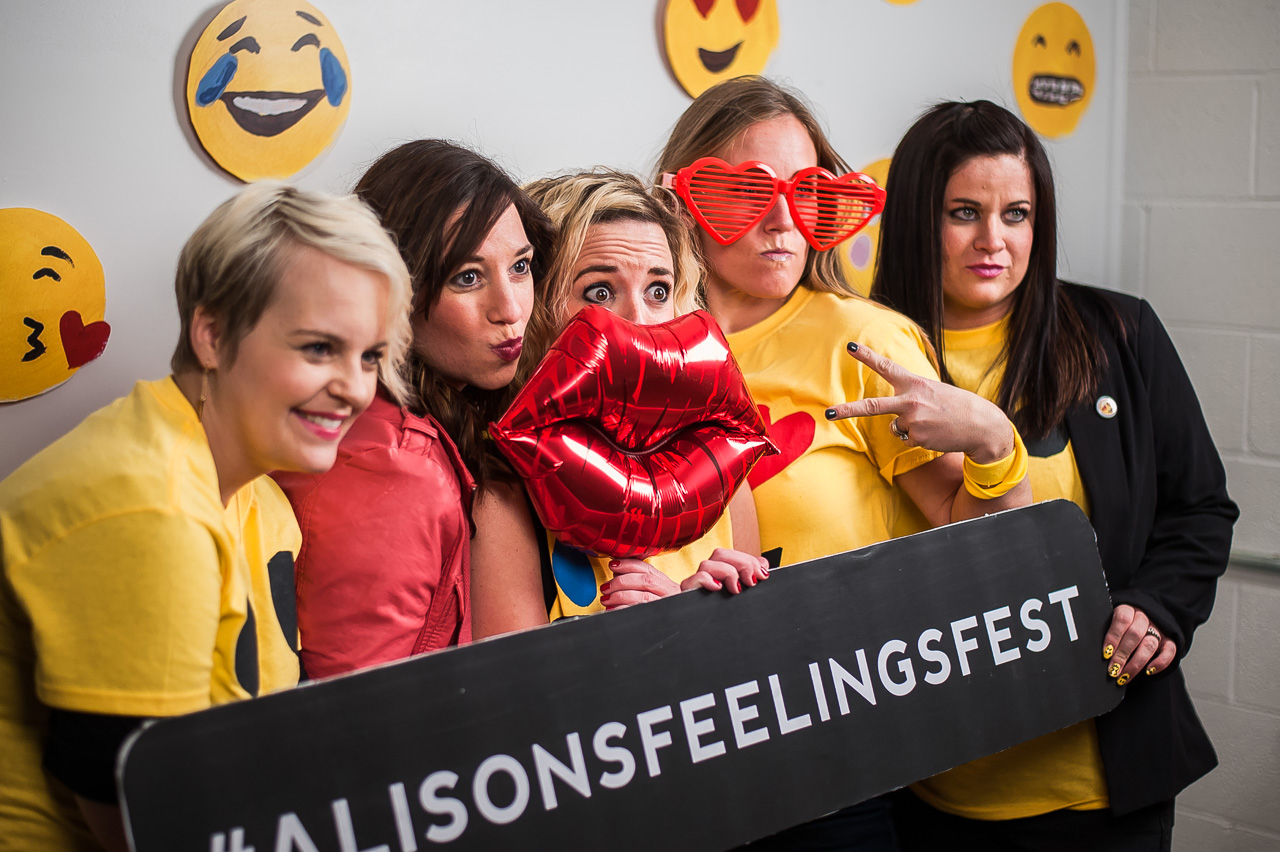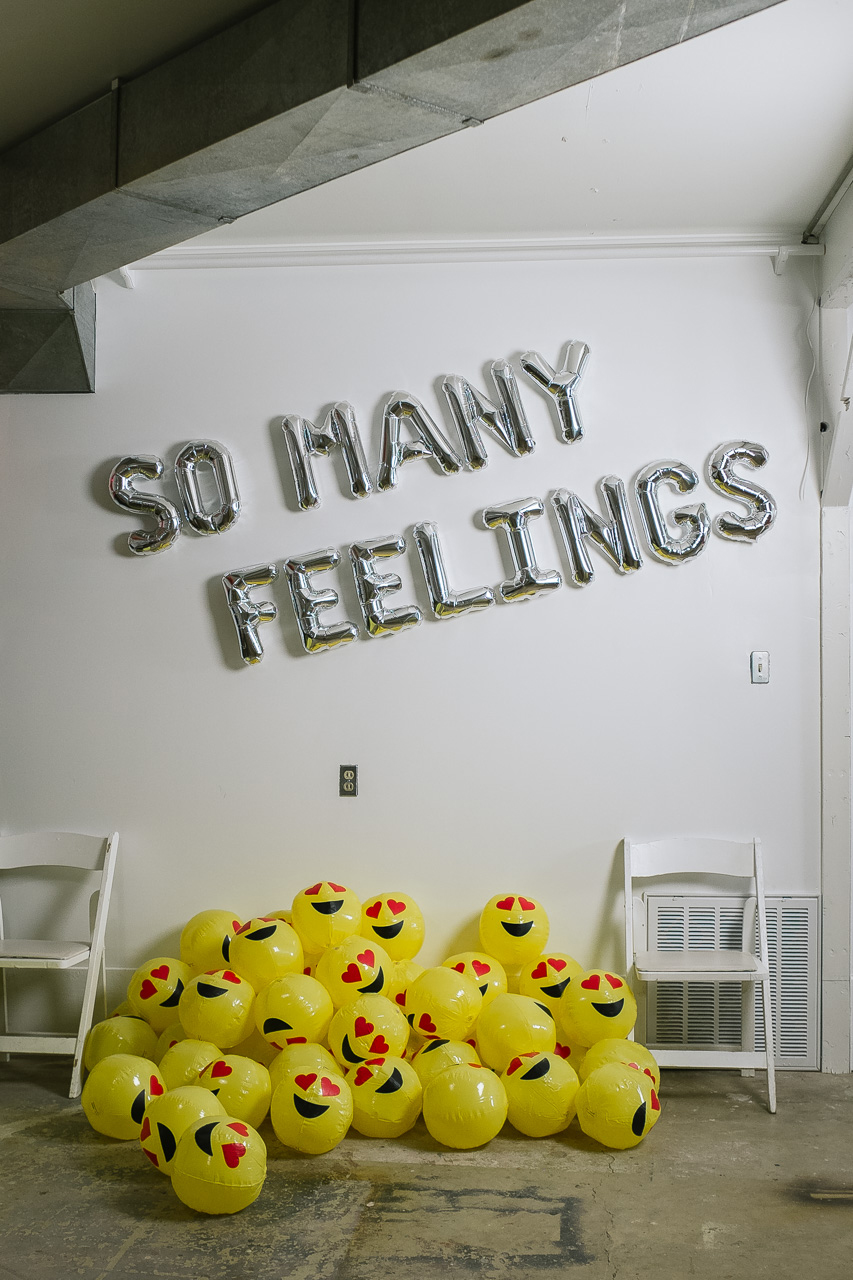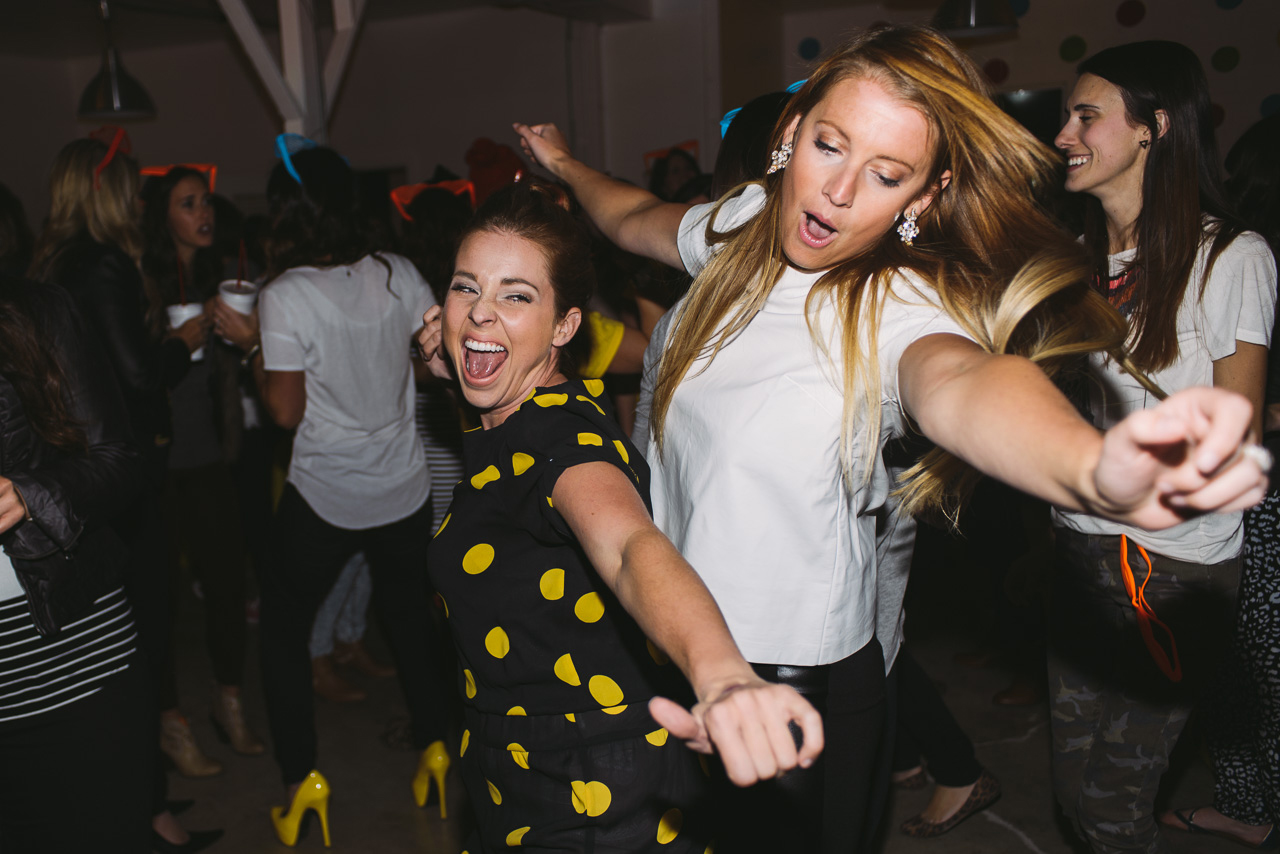 I am SO so excited to share these images with you from #alisonsfeelingsfest! My emoji-themed dance party!
This party was put together with dreams and fairy dust. Haha or I guess dreams and a lot of caffeine and sugar! This party was a very, very VERY big deal to me because it represents a vision of something that I wanted to create, but was super nervous wasn't even possible. When I look at these pictures I want to start sobbing. I can't believe I did it. Hahaha.
I essentially created Club Alison so I would be able to do events specifically like this.
But usually I do events FOR someone, like the Flamingo Fest that I did FOR Bing. But one goal I have is to do events for The Alison Show, and then bring on sponsors to support the event. I like this model because I feel like it serves both the brands and my online friends super well.
I was thinking about doing Alison's Feelings Fest to help celebrate the opening of Club Alison, and I was brainstorming a dream sponsor situation. I wanted one that would take a chance on a dance party and one that would enable me to shower people with gifts and enhance the theme. Then Hasbro reached out and I knew I just HAD to have the party. Because I had prepared exactly what I needed and wanted to give them, I was able to say, "YES! Let's CHAT! I have some ideas!" I've learned that getting what you want is so much about being prepared for opportunity when it finally does come knocking!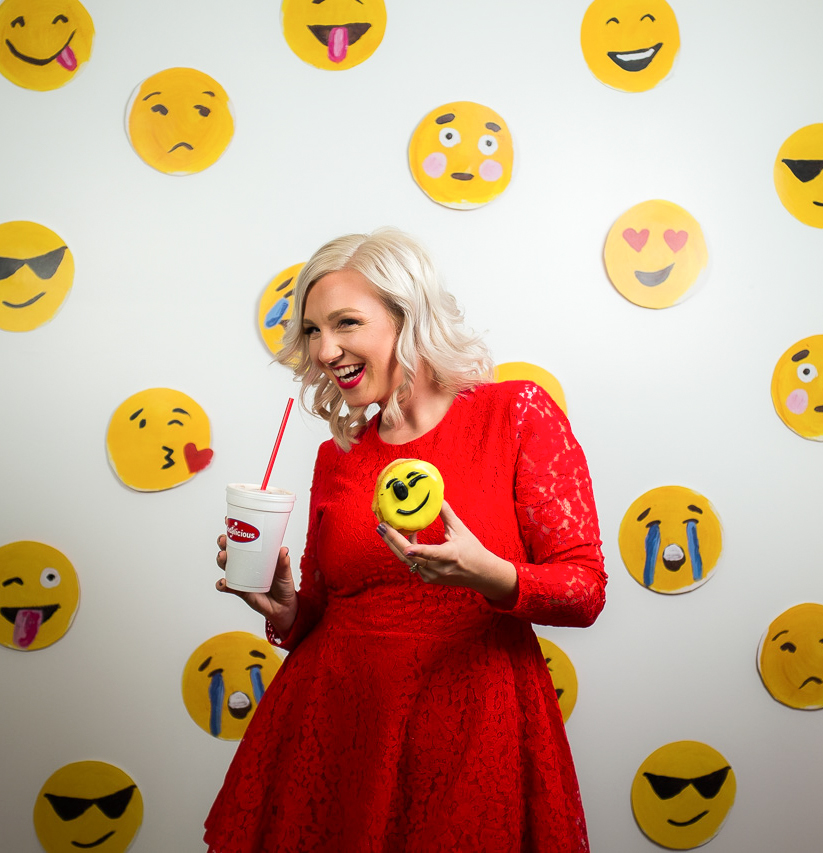 My other dream was to incorporate two of my favorite local companies, The Provo Bakery and Sodalicious. I asked each company if they would be willing to be partial sponsors of the party and THEY SAID YES!
The final PERFECT component was the photographer Trevor Christensen. This was our first time working together, and his enthusiasm and attitude were SO FUN and so amazing. I LOVE the images and I cannot recommend him enough. Especially if you need someone for an event. He is THE MAN you want at a party and I am so happy I got to work with him.
But before you partake of all of his awesome photos, yet again Modern-Atelier has captured the party so perfectly! And my man, Pleasant Pictures wrote the music.
So I'm gonna walk you through the party so you feel like you were there? K!? First the first guessed LINED UP OUTSIDE! Yes, yes, like you guessed it, a Katy Perry concert! Haha not quite but I felt stoked. The first 50 guests got some emoji cookies, some other swag and their top choice of game.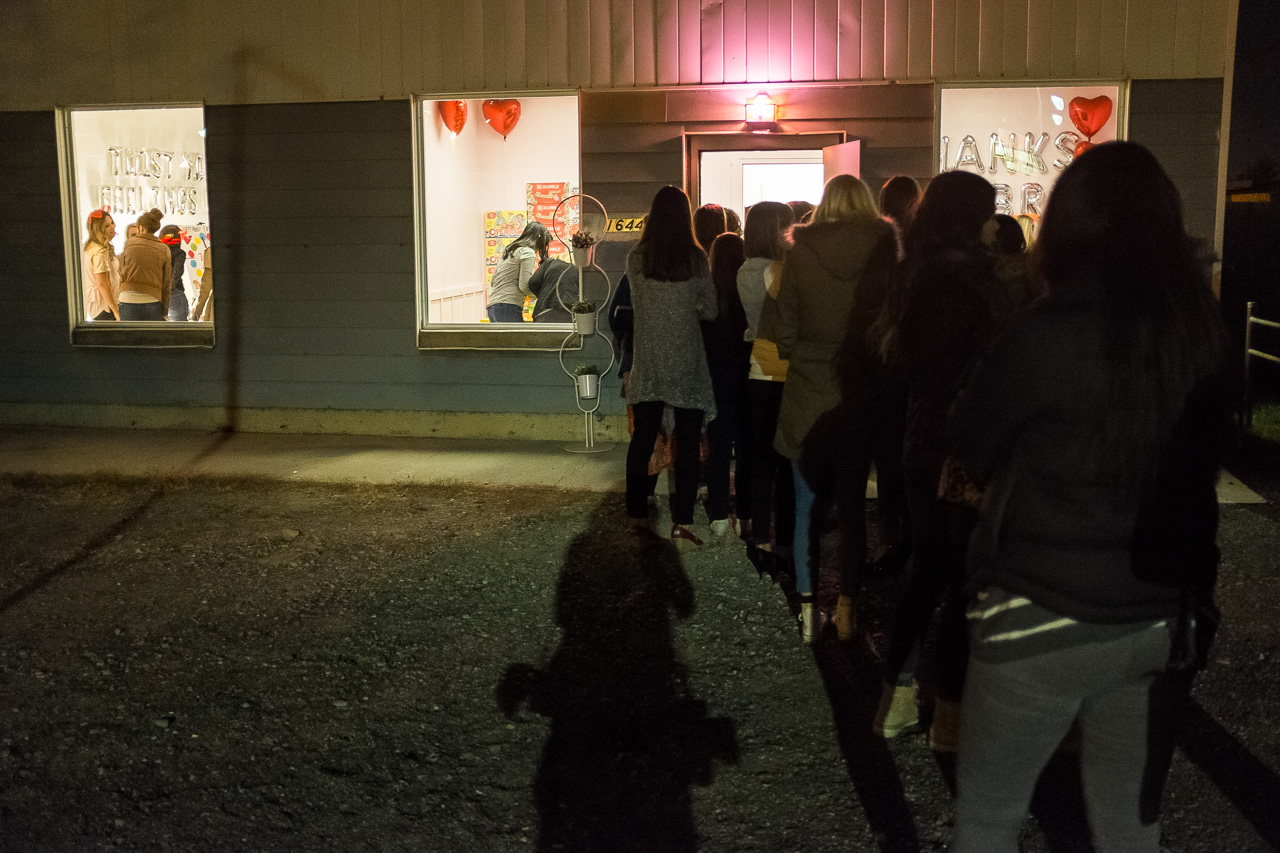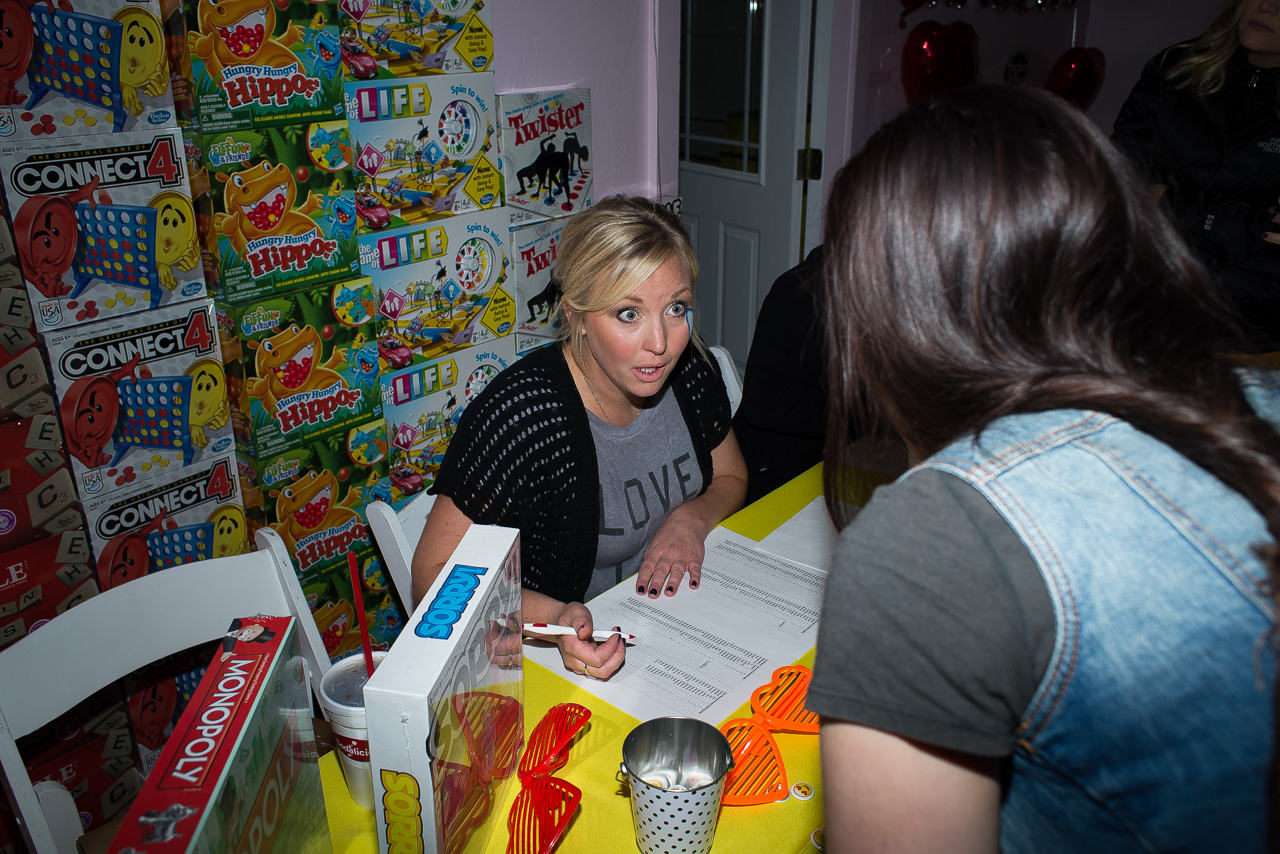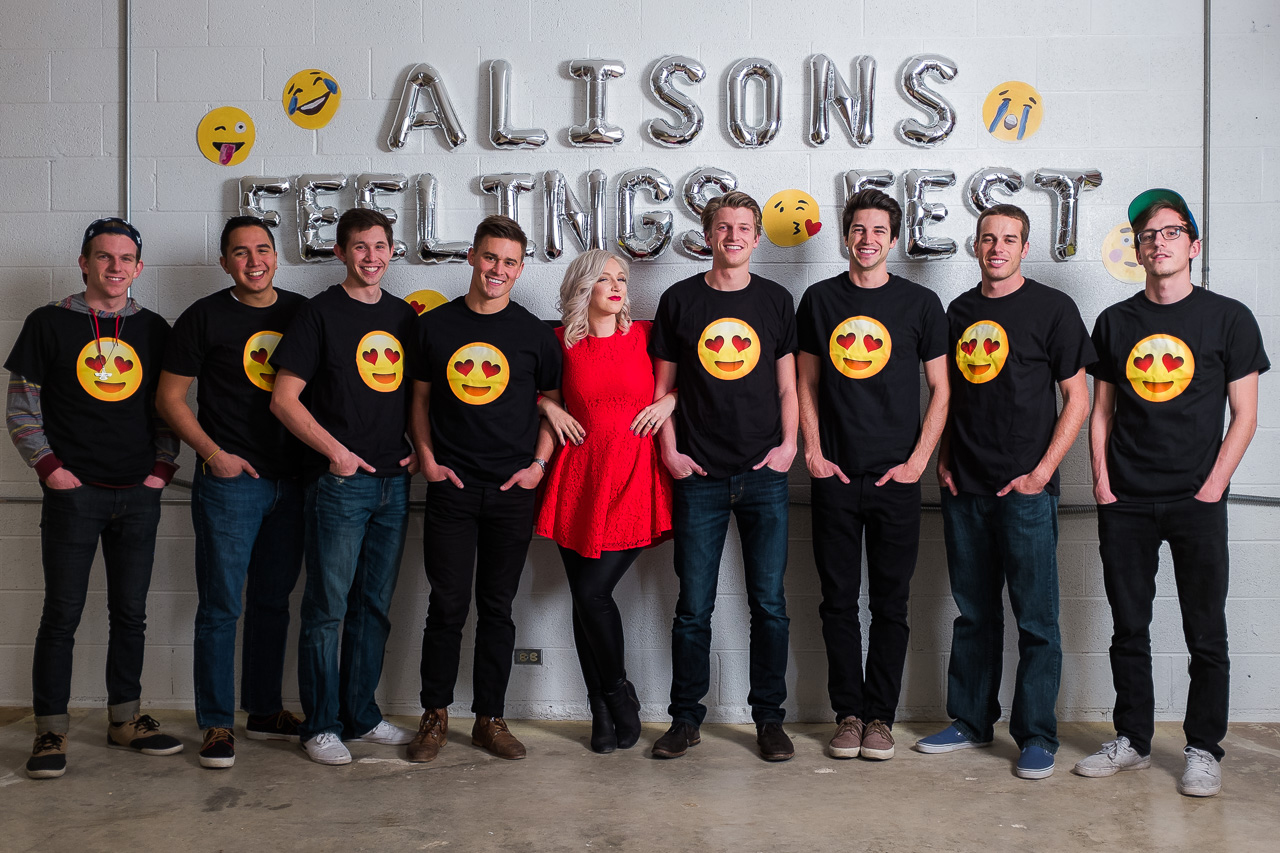 In Lumberjack Jam Style I hired some young men to help out with the party! Haha my brother (the tall one to my right), his roommates, friends, and two super cute DJ's. And holy crap doesn't Club Alison look like a "club" here! HA!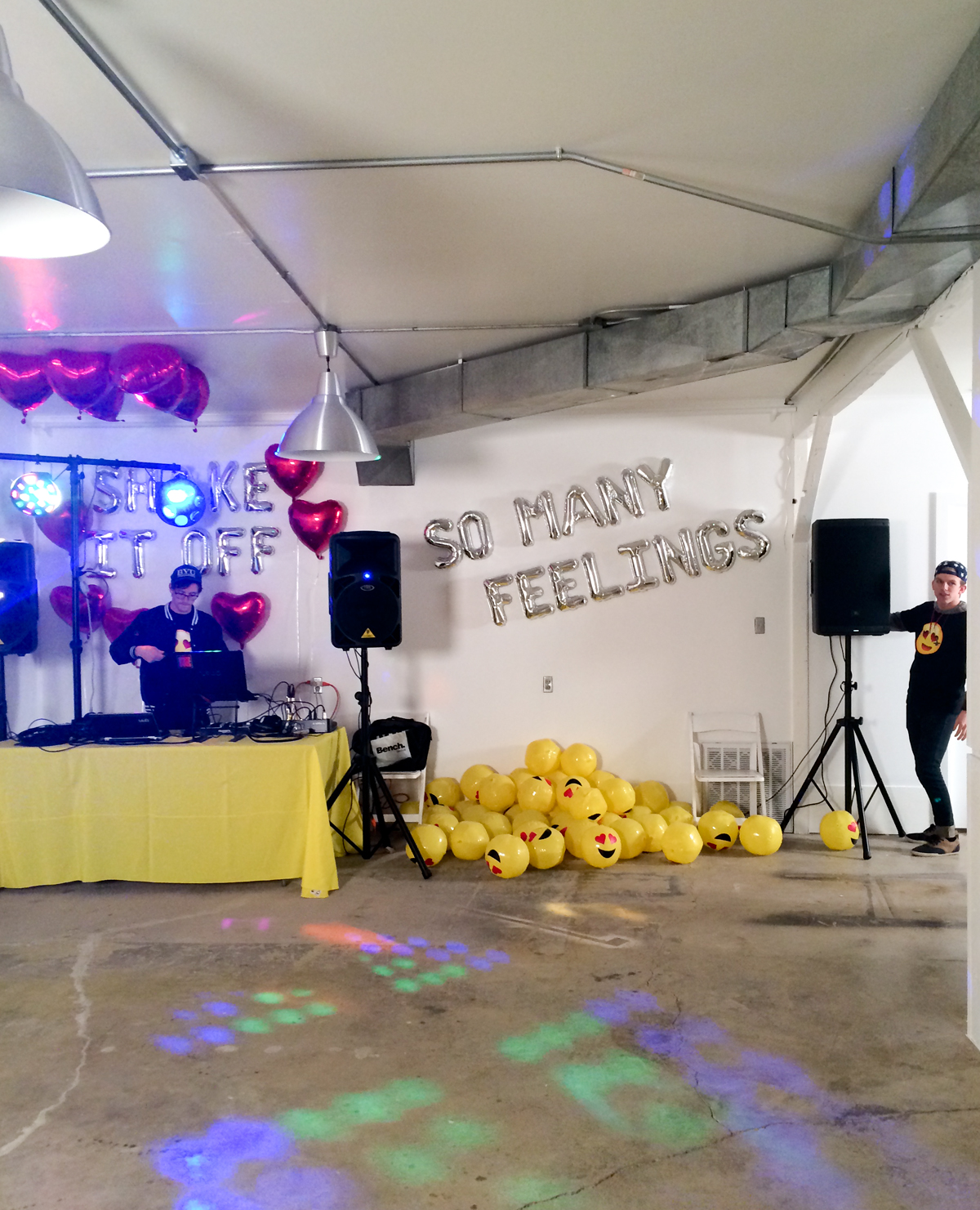 Sodalicious kept the drinks flowing for the first hour of the party.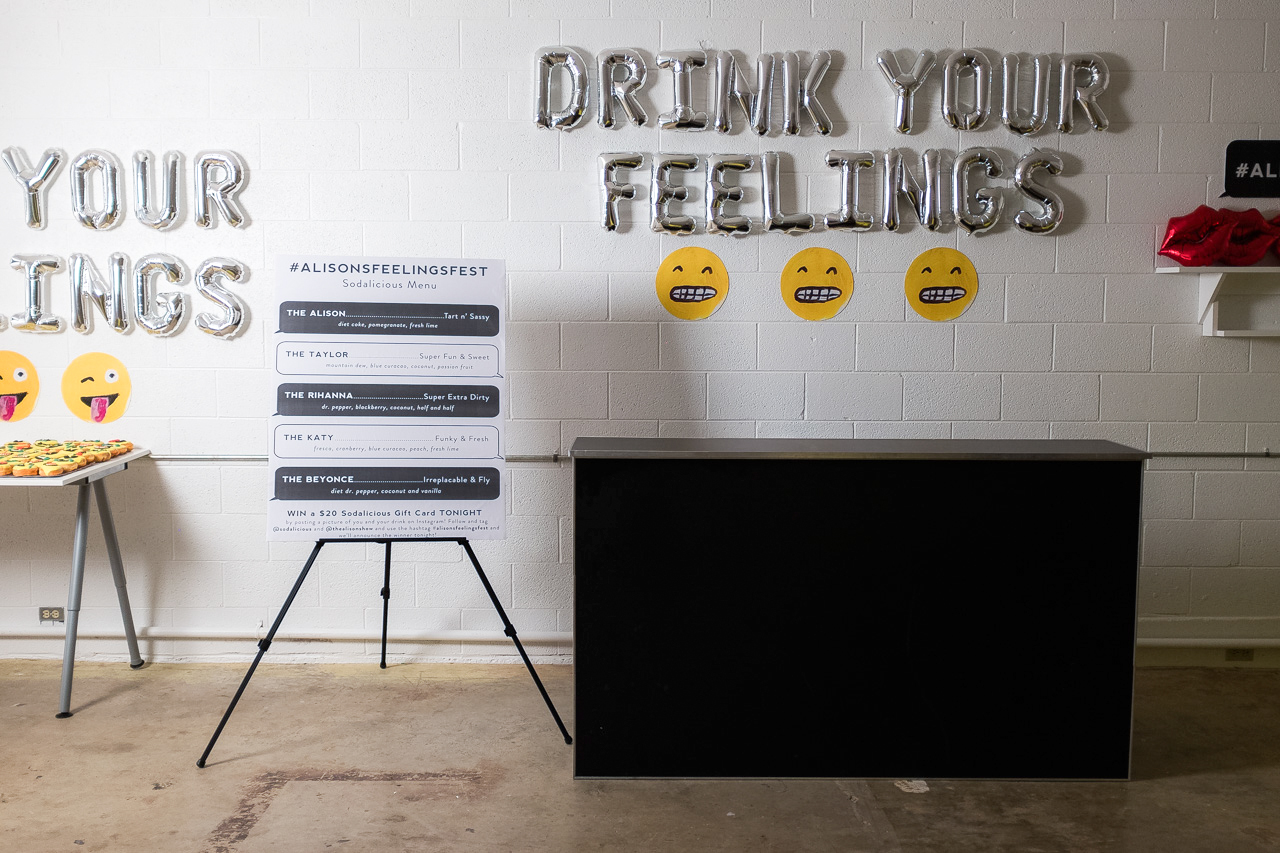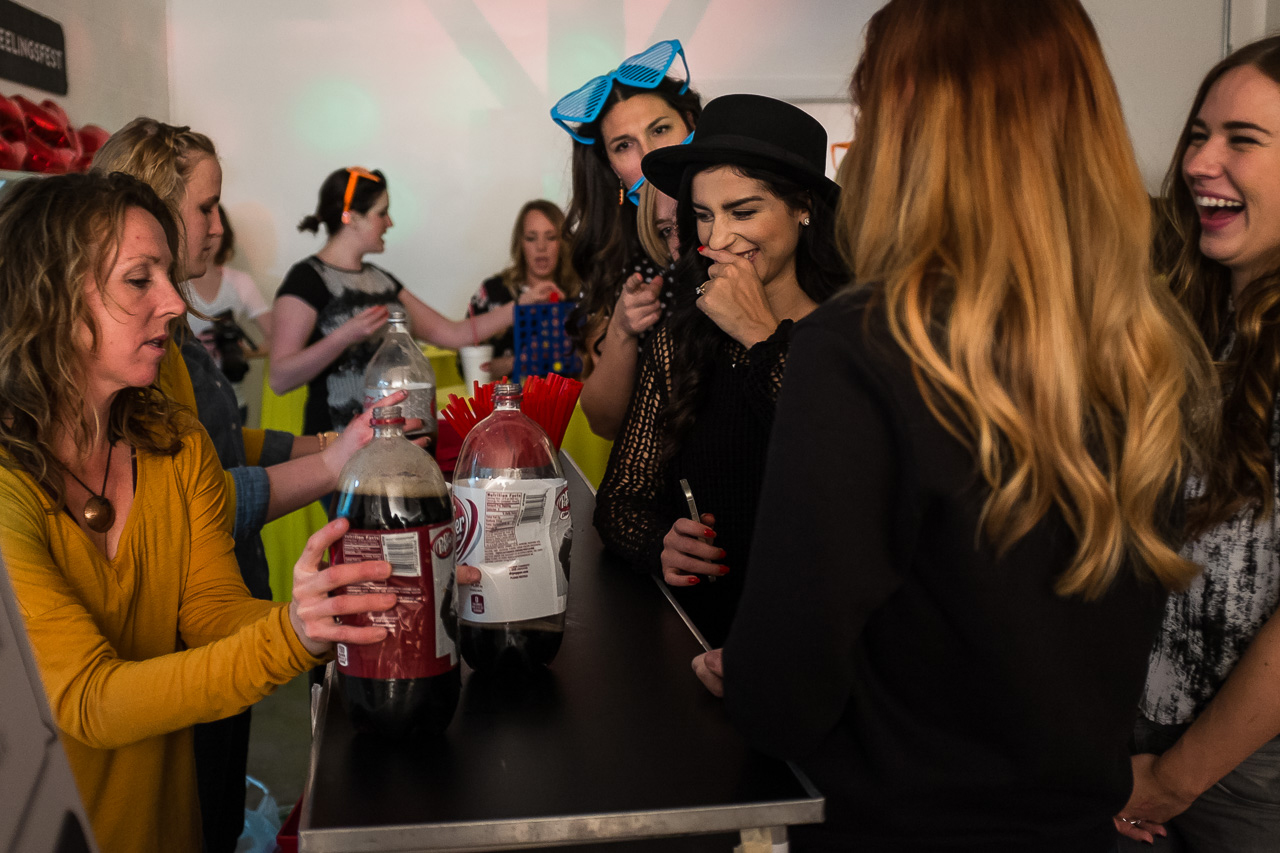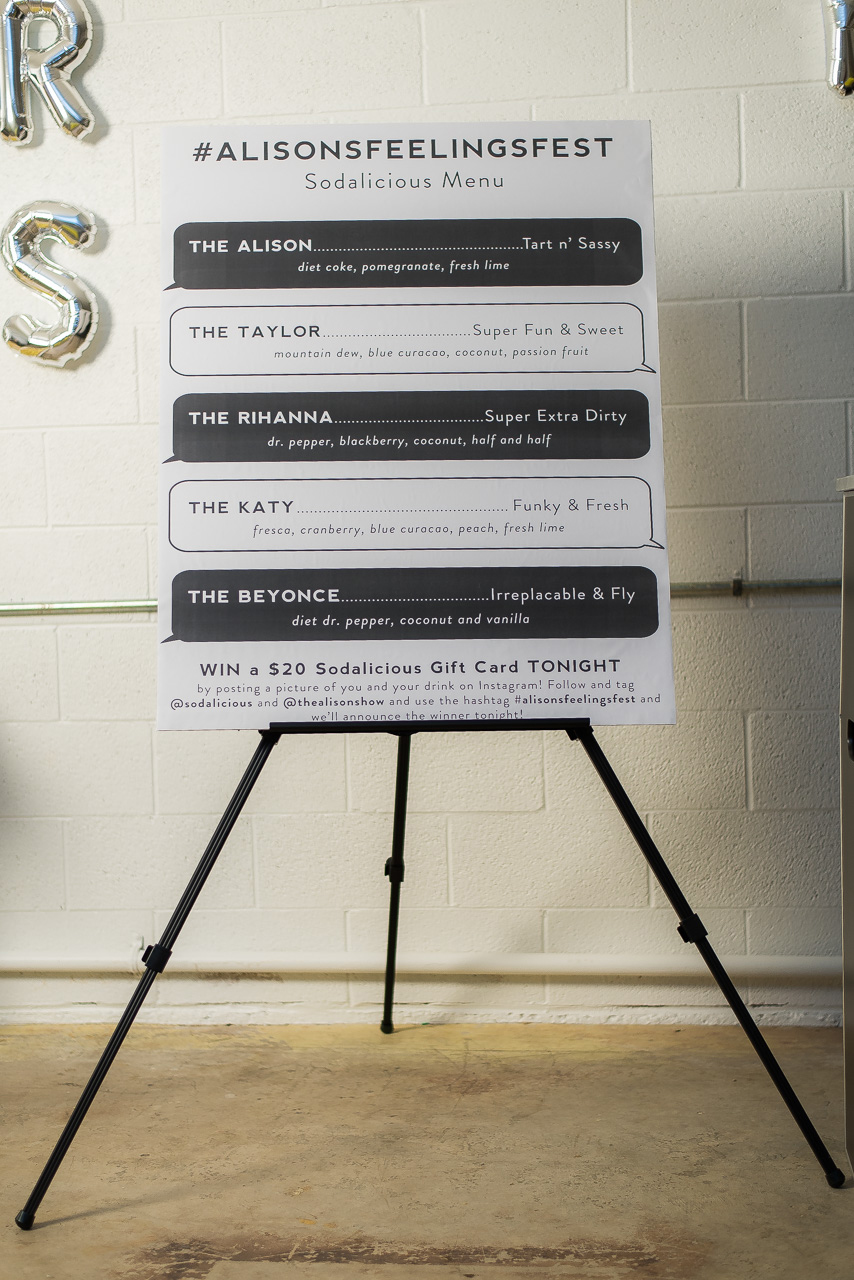 And they even helped me come up with a special menu of drinks! Such a good dance accessory.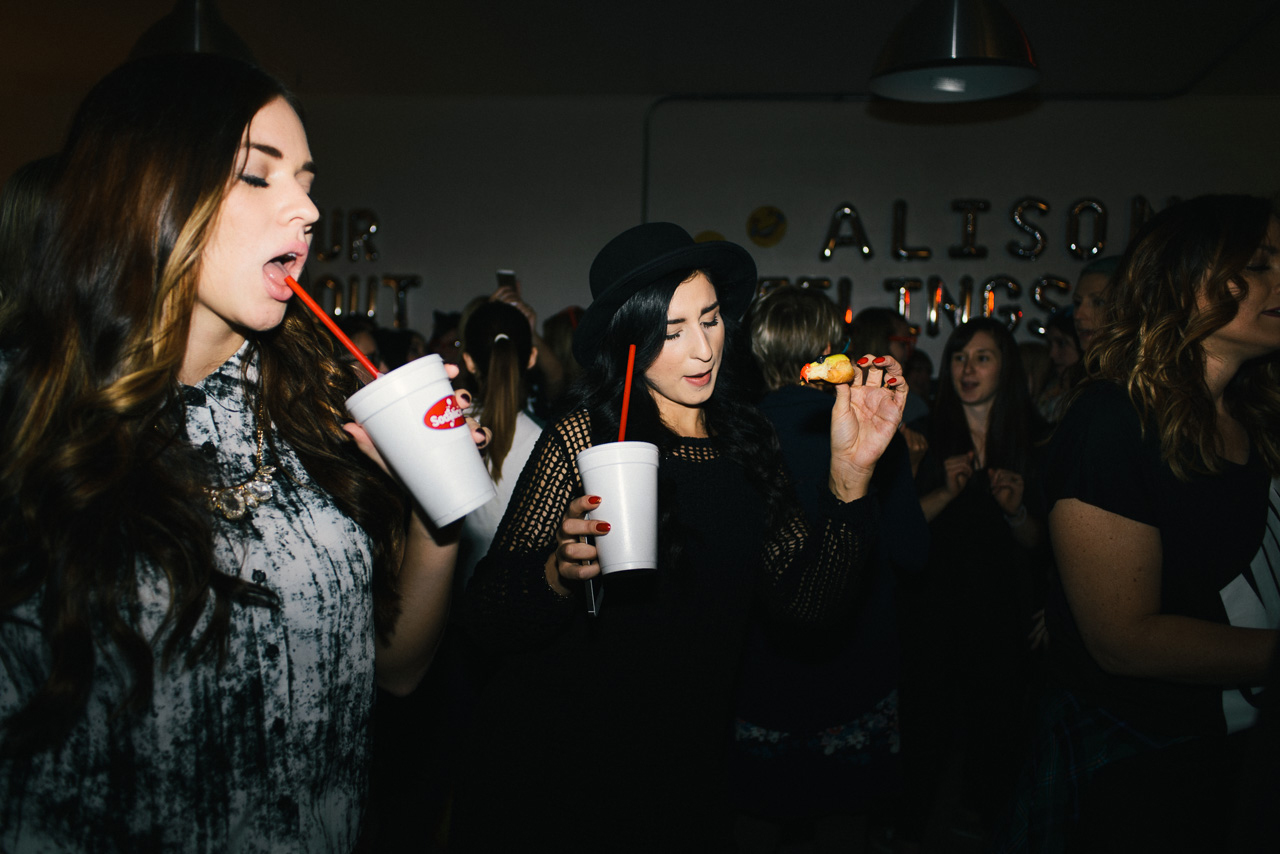 On cocktail tables throughout the party we had Hungry Hungry Hippos and Connect 4. It was SO much fun having the games out, and gave people a way to warm up before busting out their dance moves.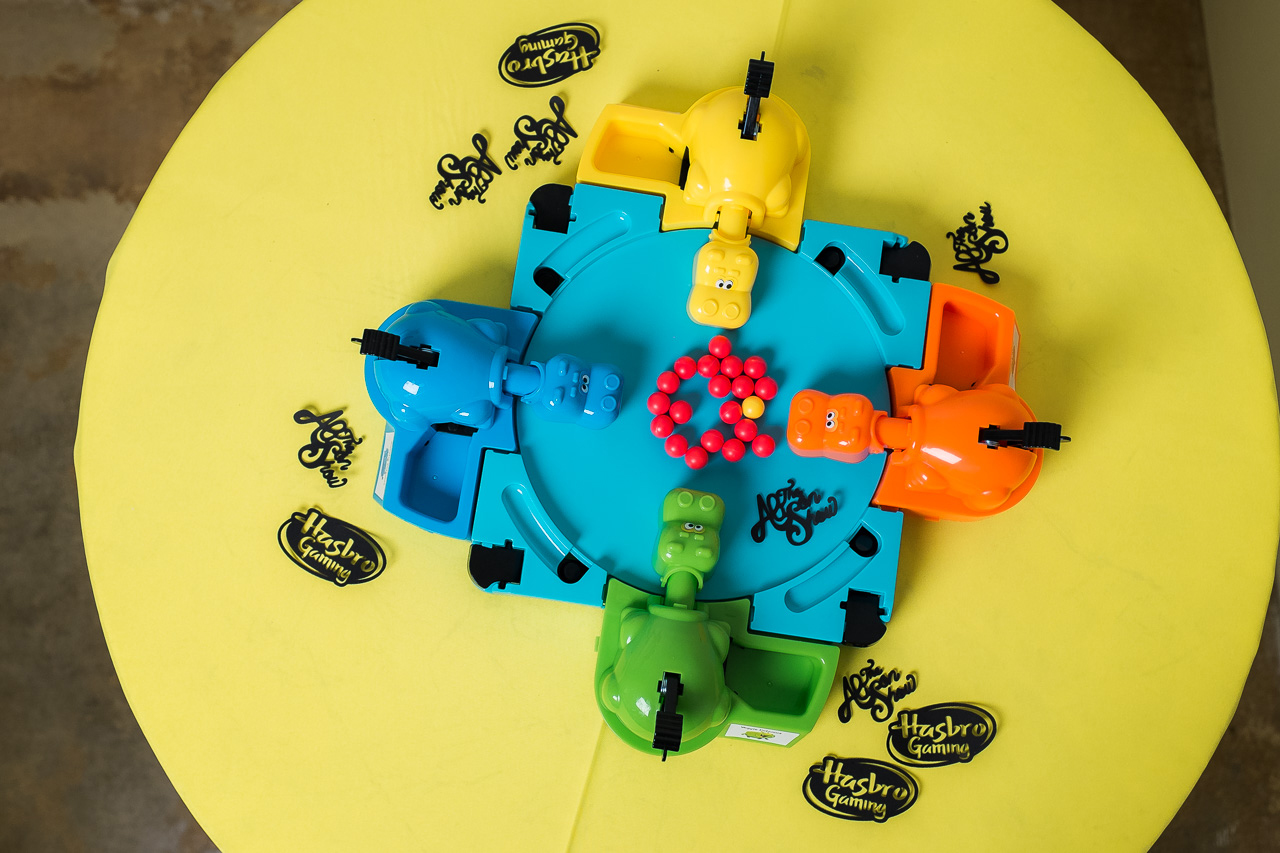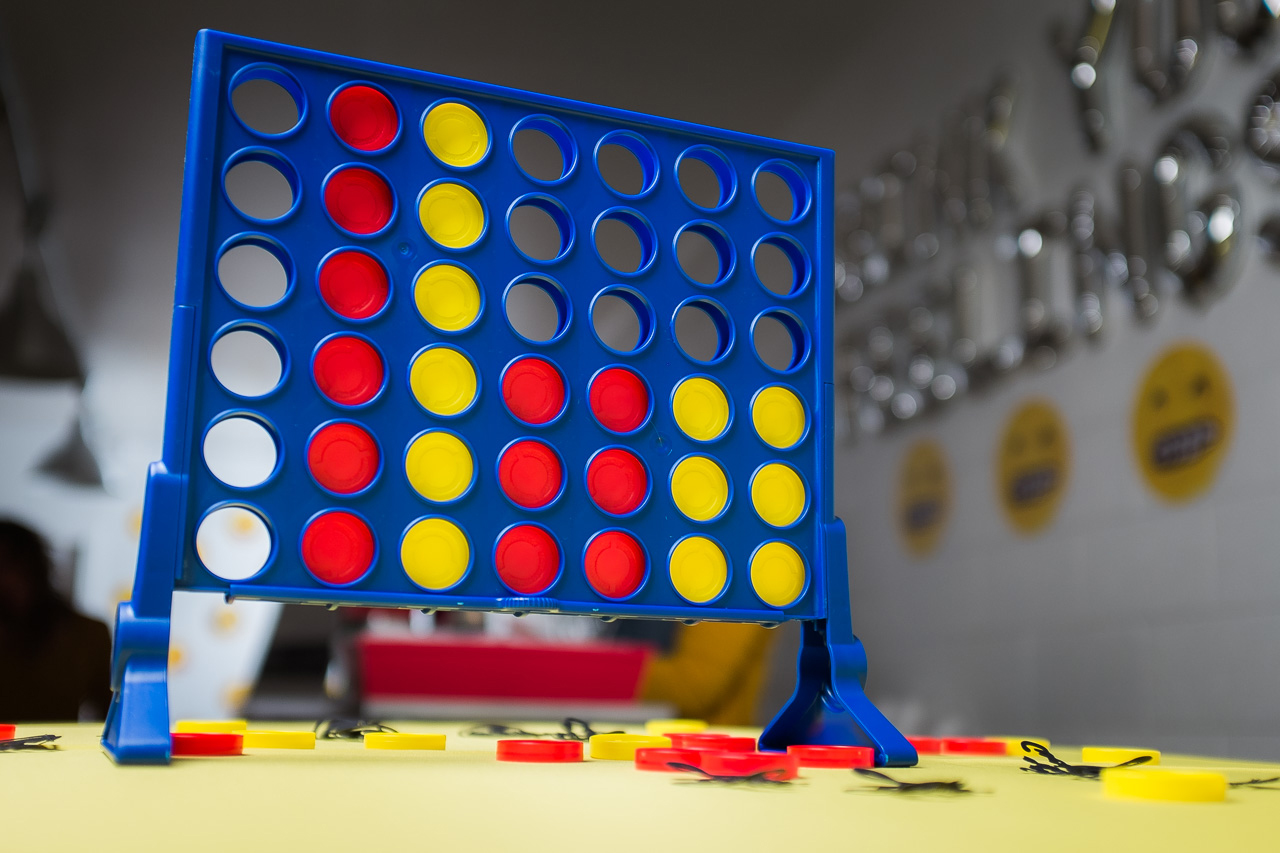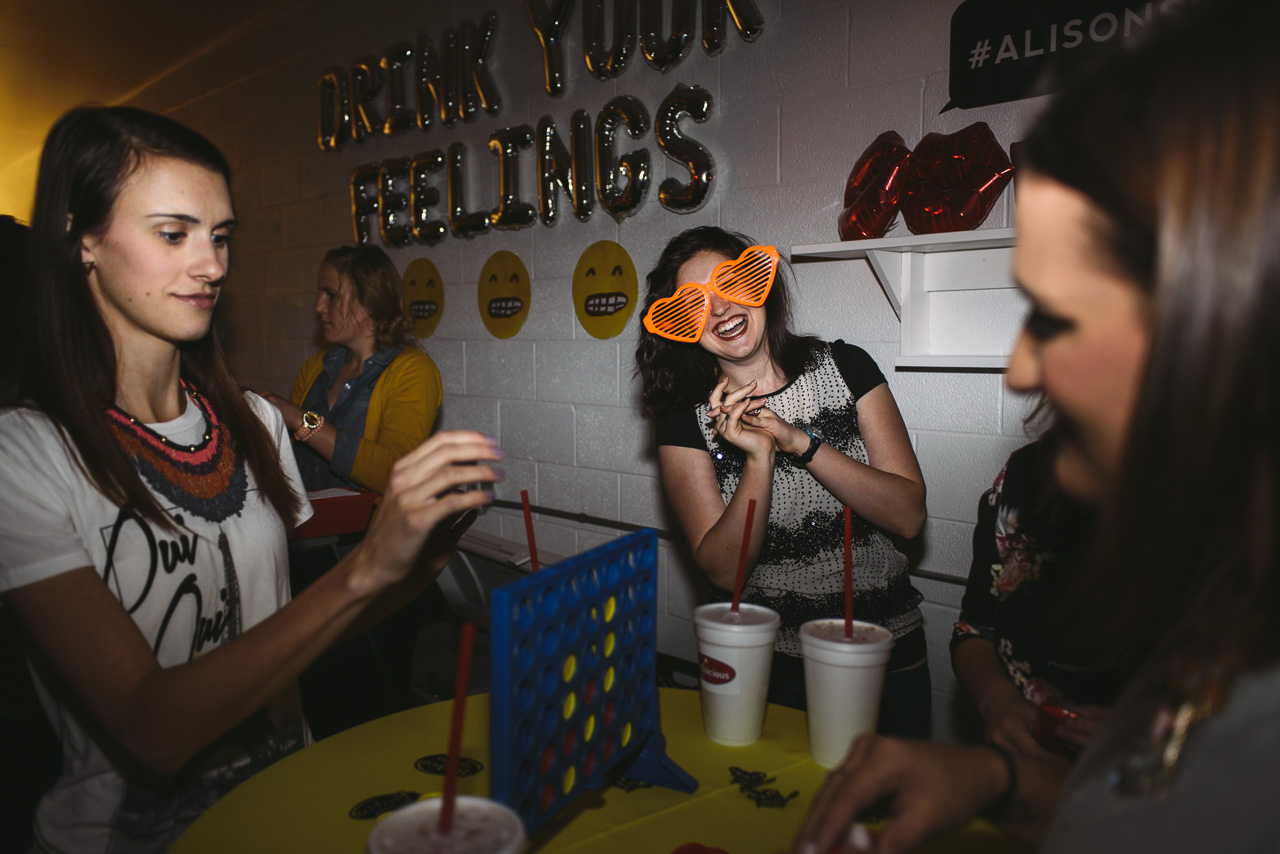 Of course there was a photo wall! We had the emoji hand-painted and then scanned and color printed. The oversized emoji cha cha girls were printed with black outline then painted in! It was my dream to have those giant cha cha ladies!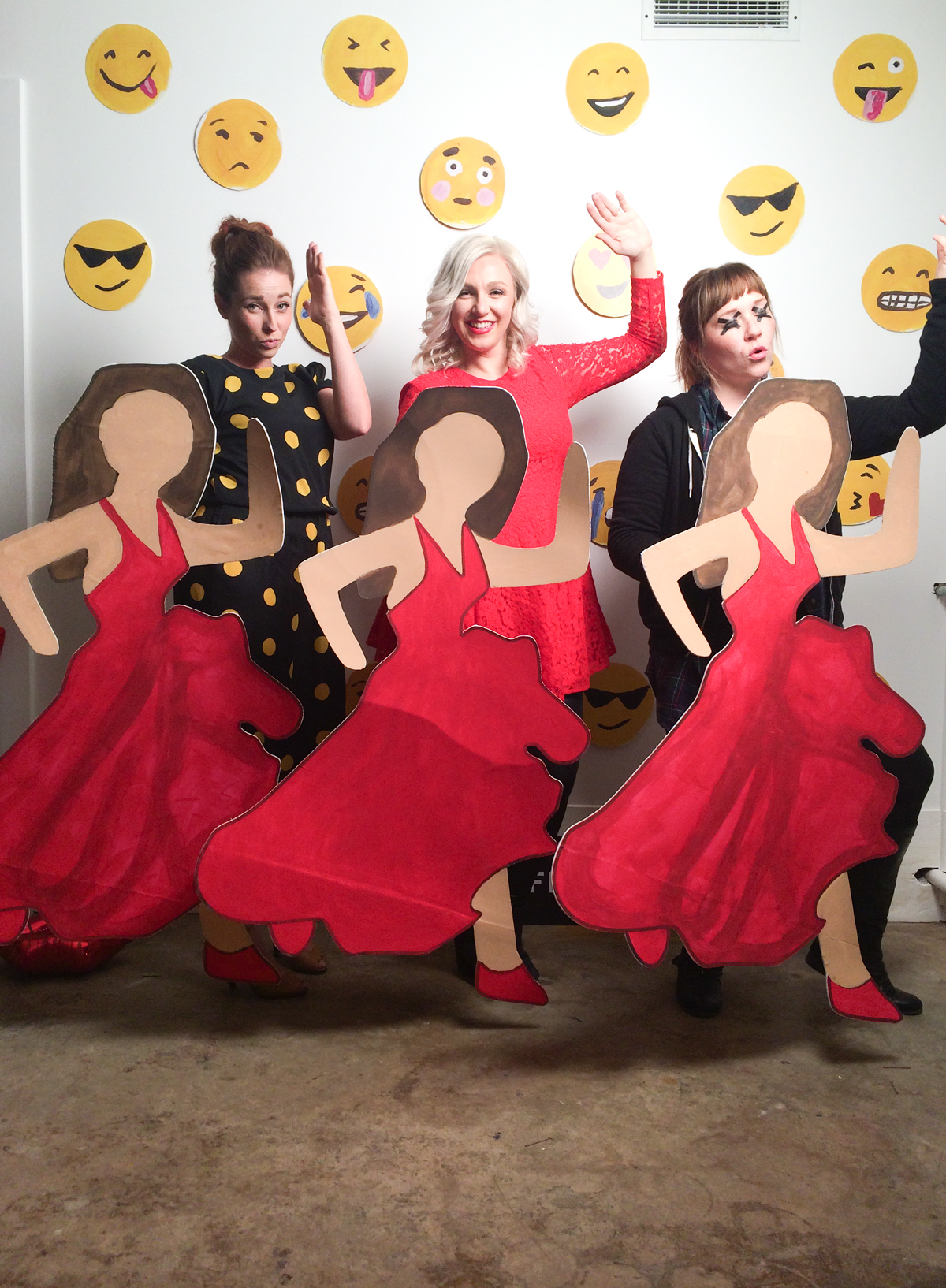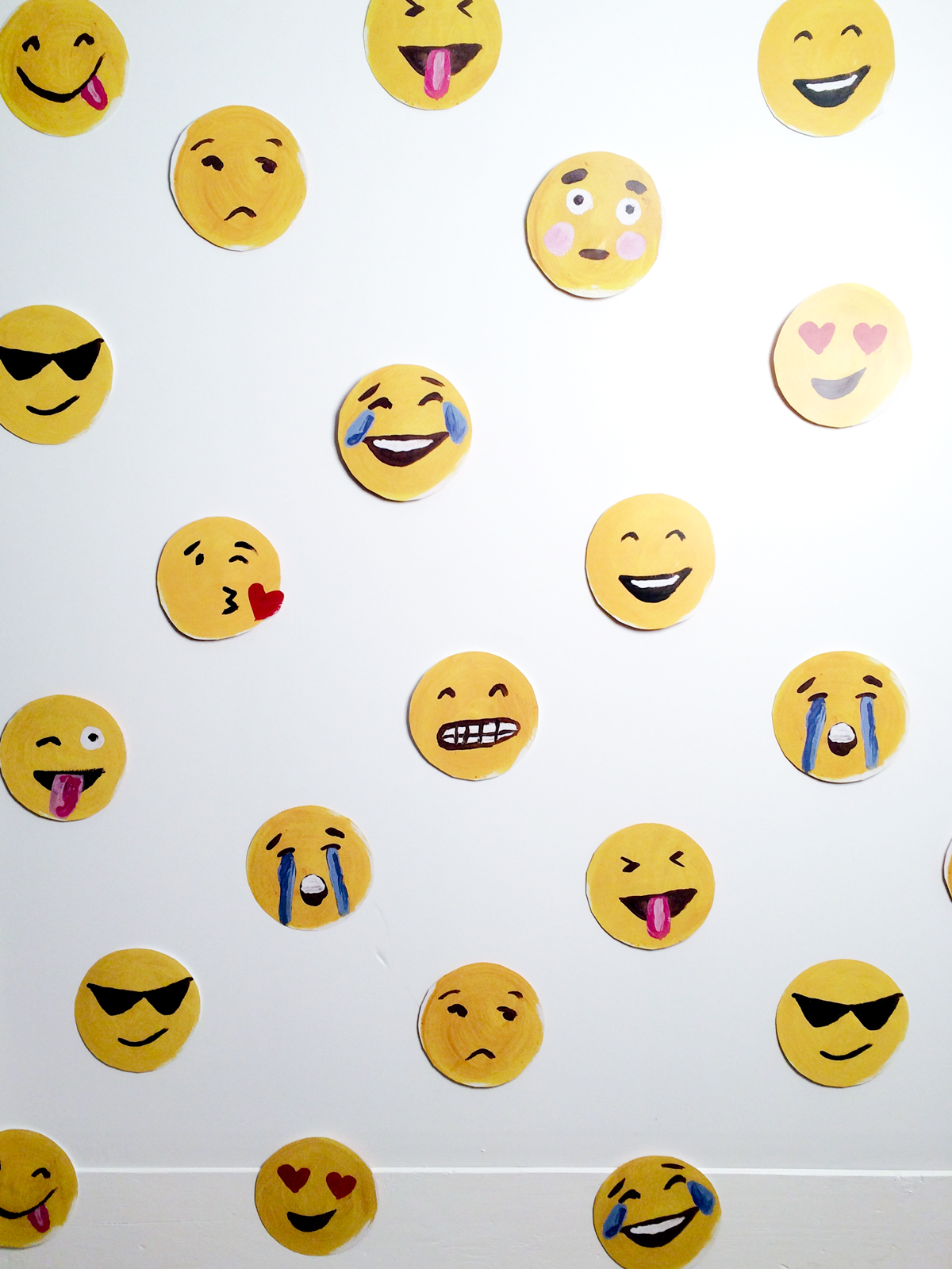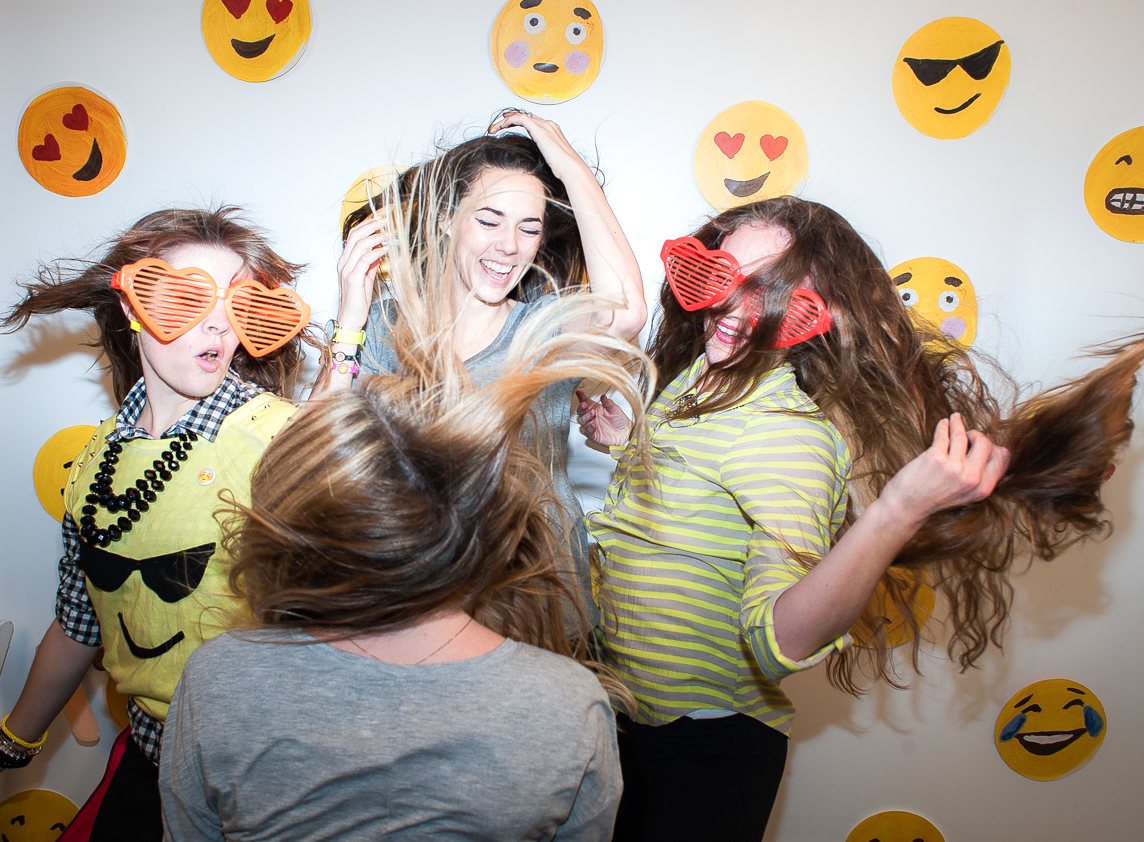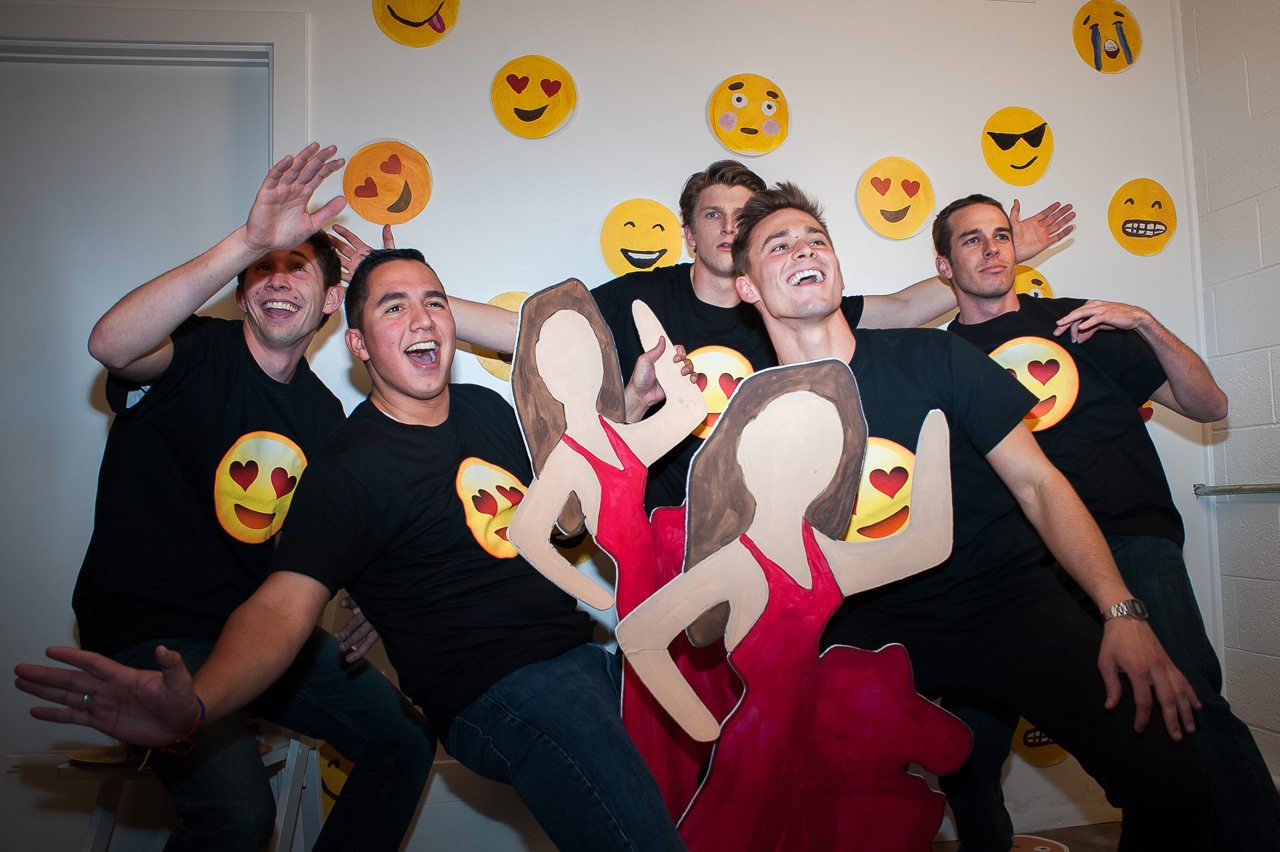 The other fun thing that happened was a Twister Tournament, again made possible by Hasbro. The video has the best footage of people playing! And don't you love the giant spinner SarahJLarsen made? It's PERFECT.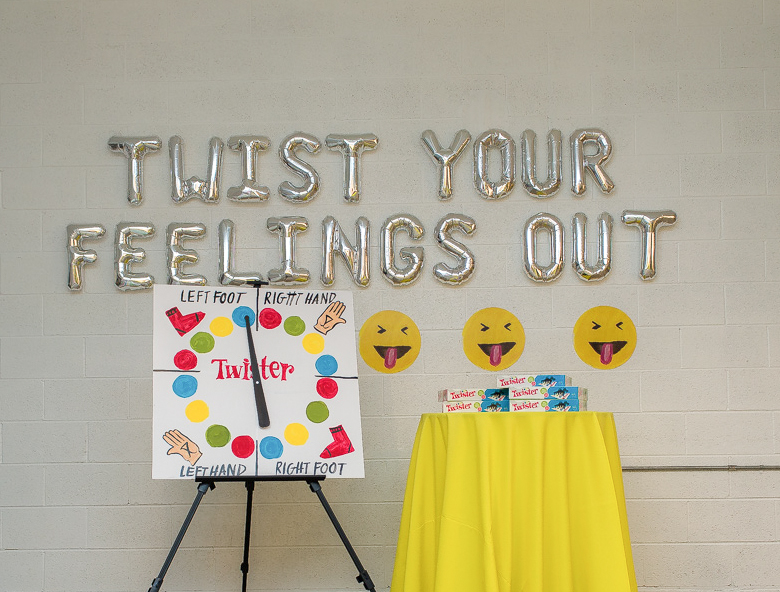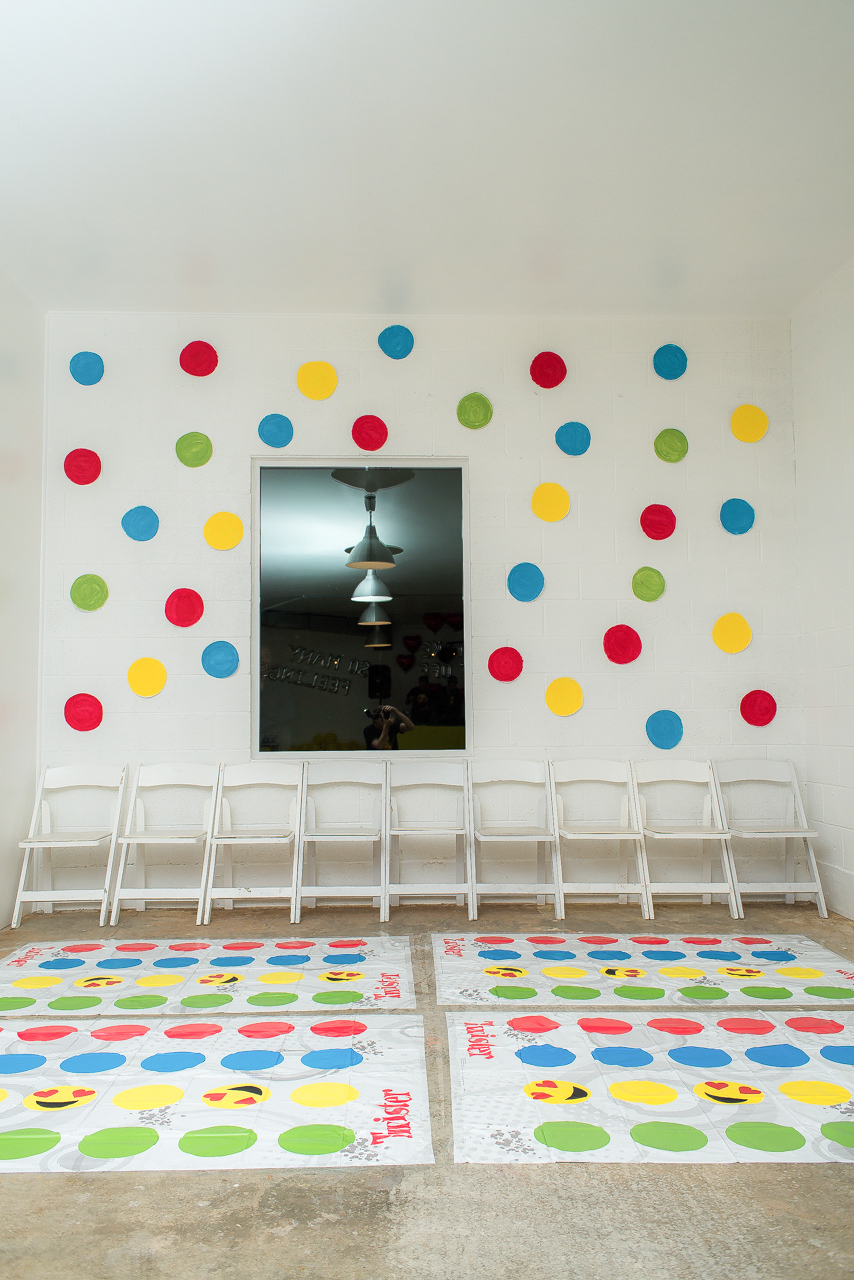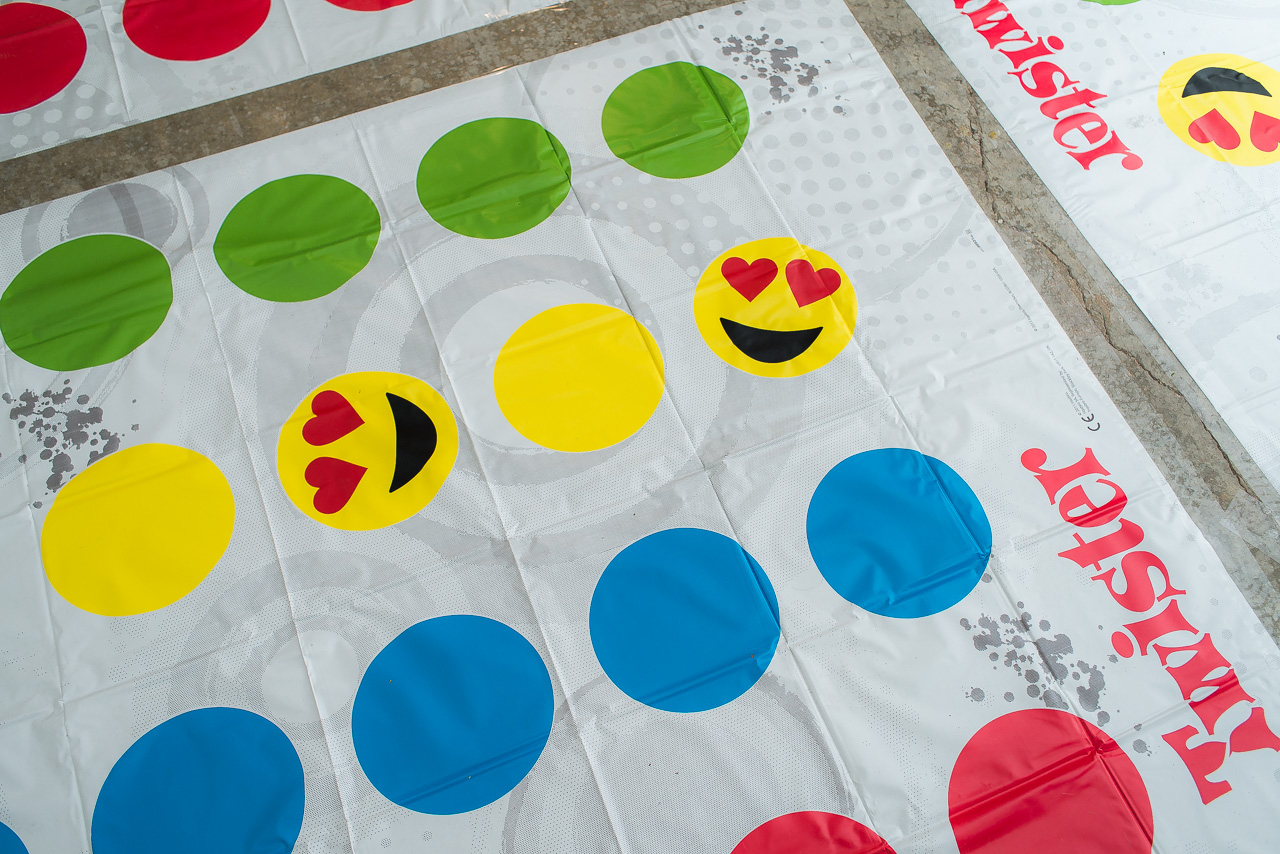 And let's not forget the donuts! Provo Bakery made ALL these custom emoji faces donuts JUST for us! And they were SOOO yummy! I had boys bringing them to people when they waiting in line to get in and also had them carry them around the dance floor!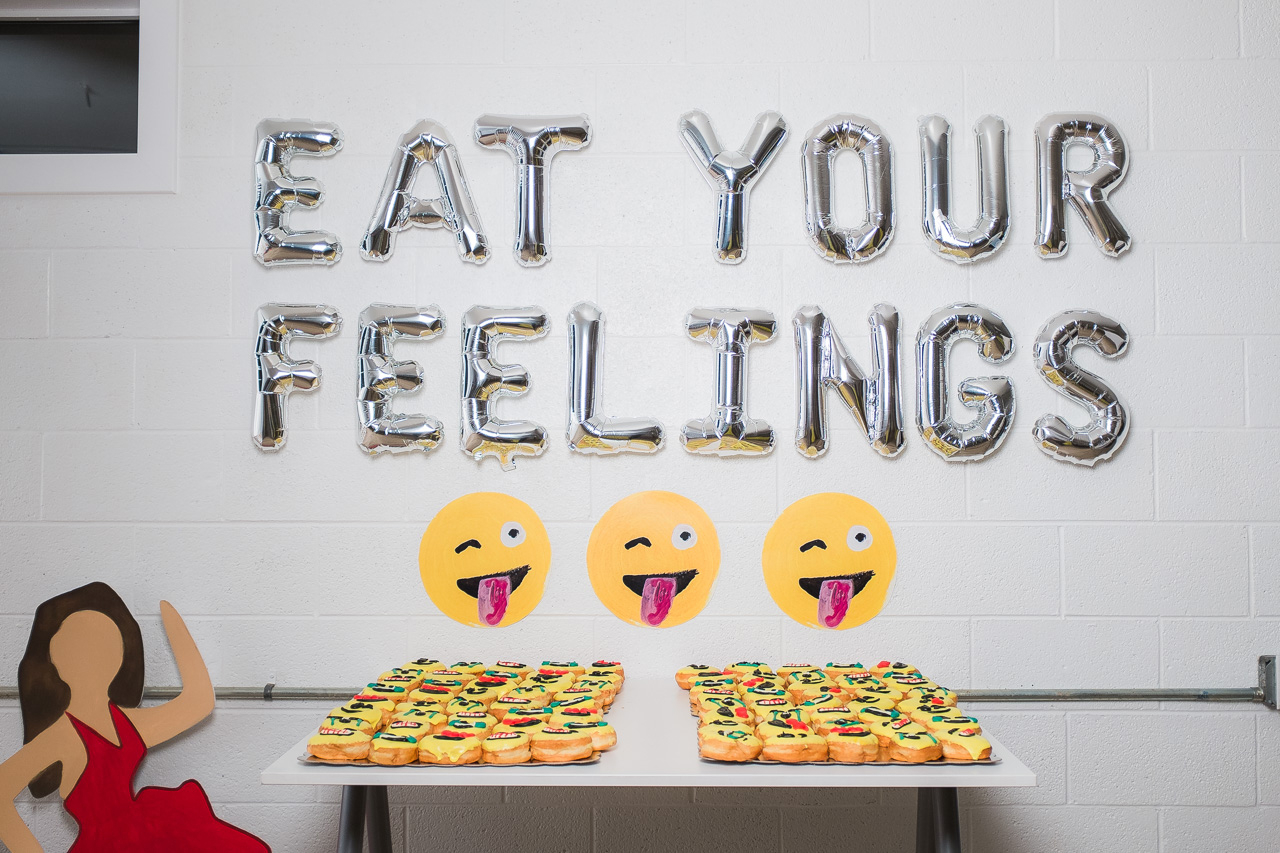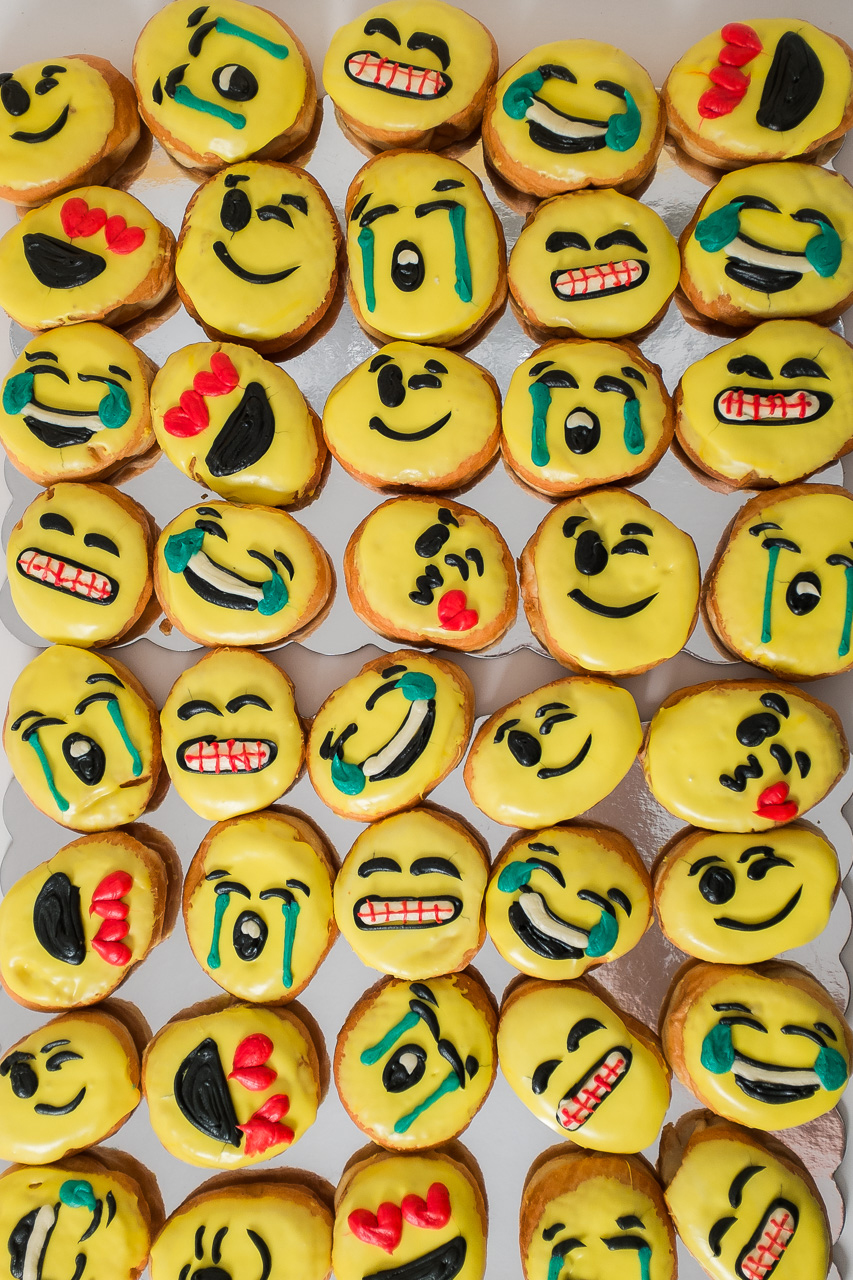 But of course, we know the party was really all about DANCING THOSE FEELINGS OUT. And dance they did.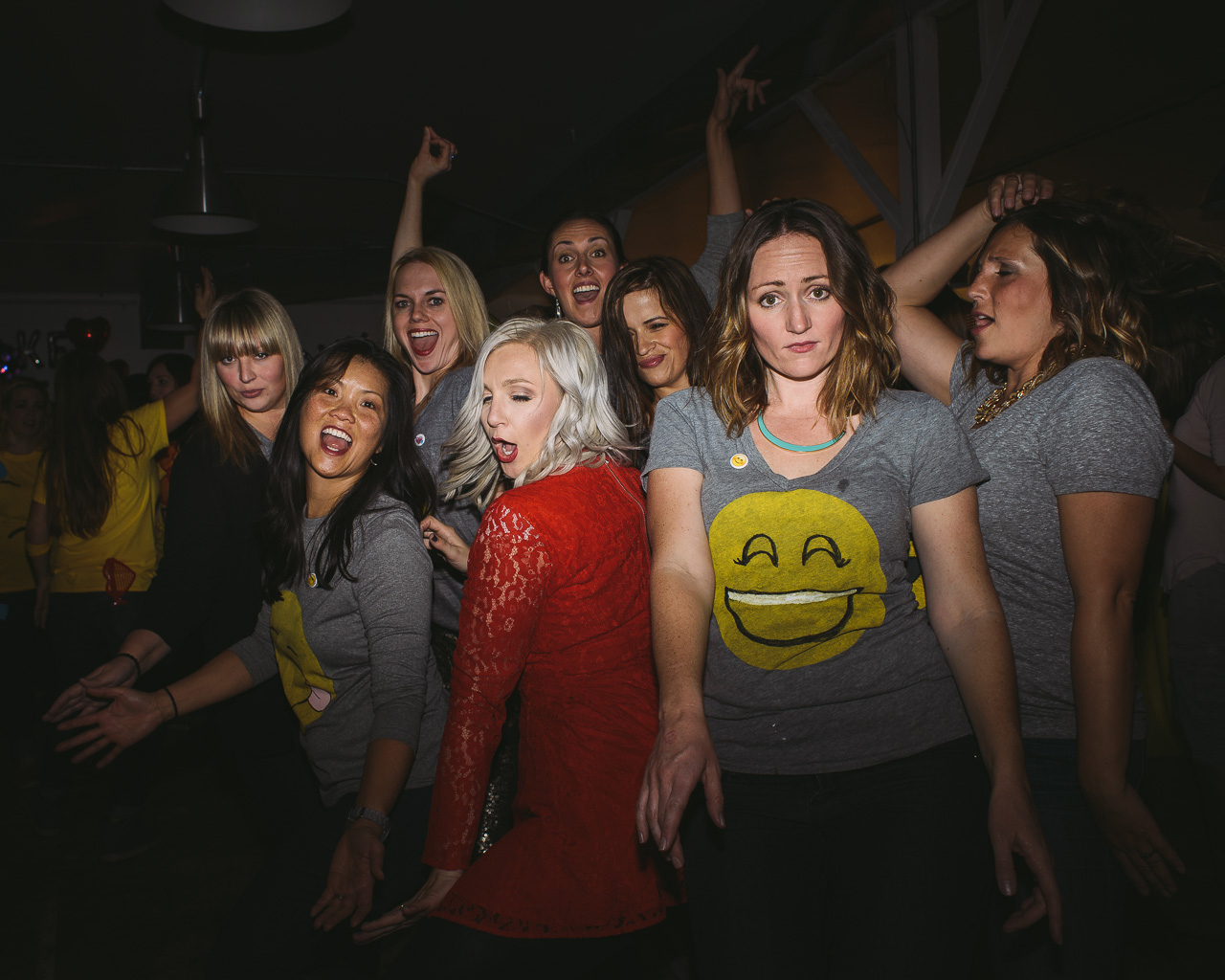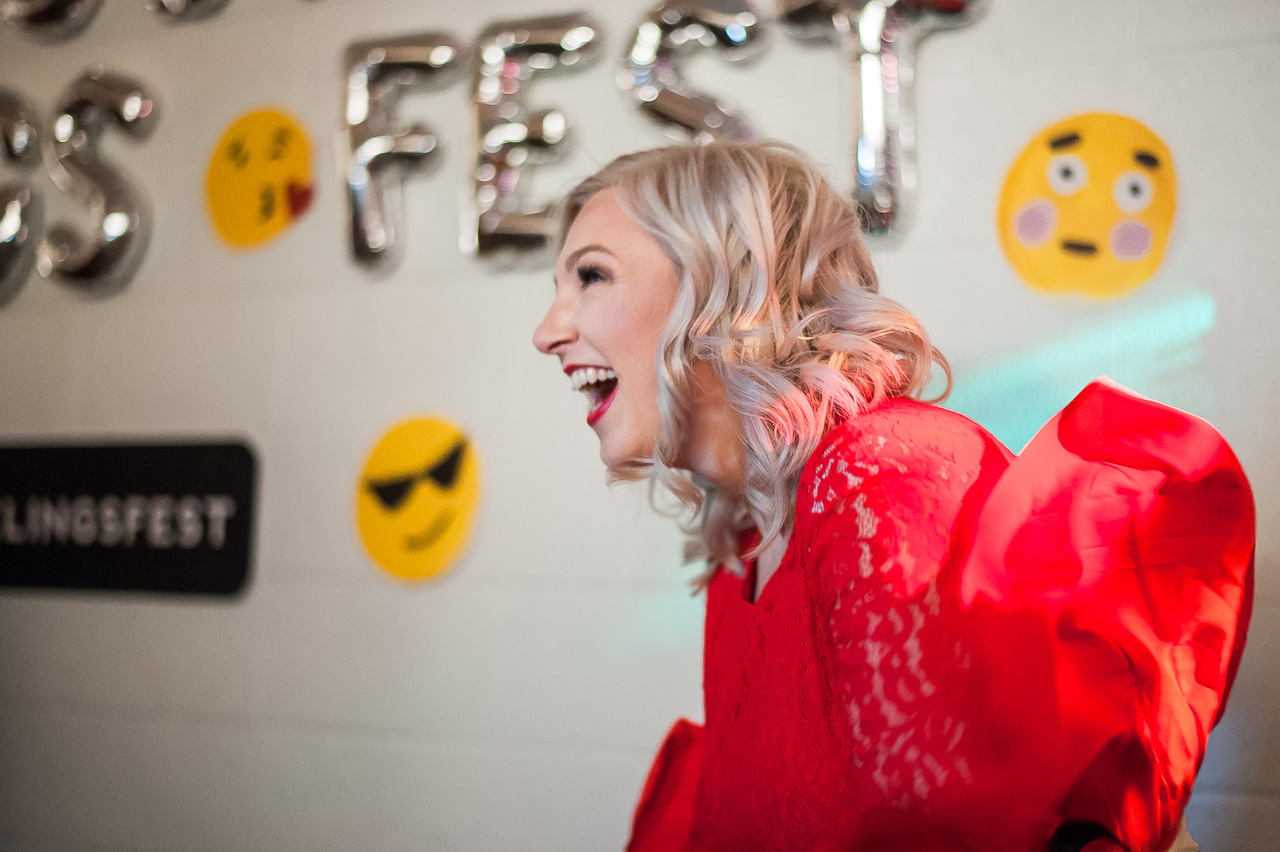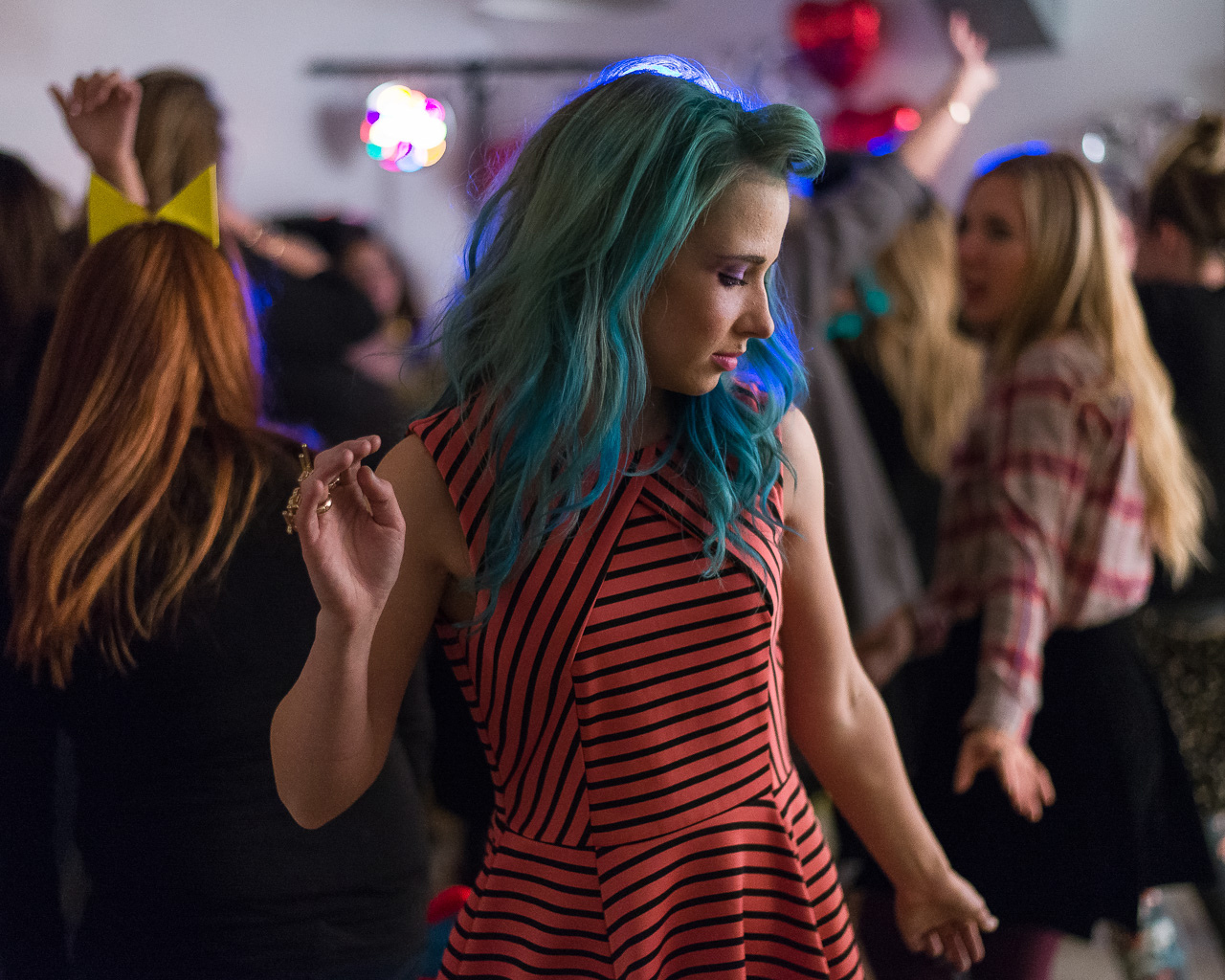 The best part of the whole party is that my man, Eric was there. Just having him in the building calms my nerves and social anxieties. I love him so much and all he puts up with.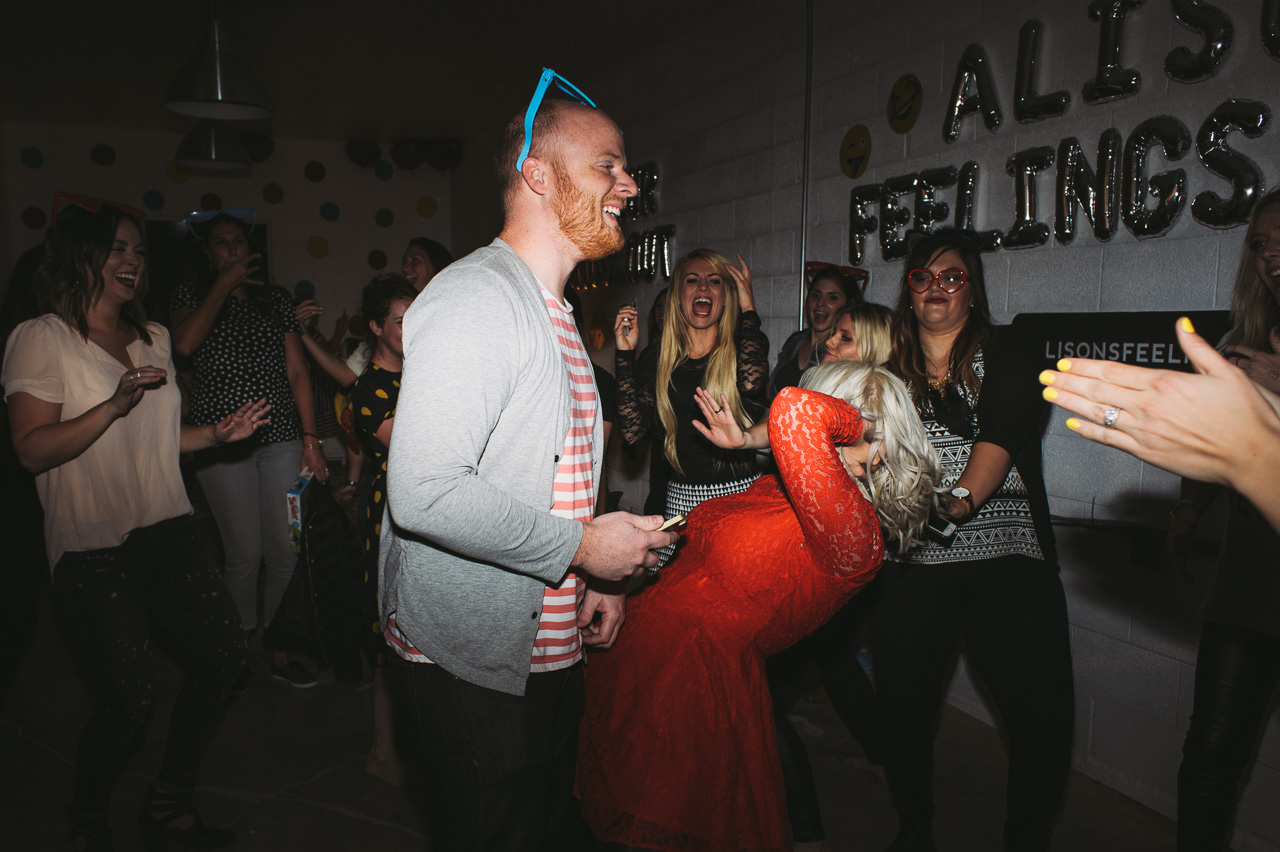 Northstar Balloons provided ALL the amazing letter balloons and these LIPS that I LOVE. That company is my FAVORITE they are so so amazing to work with and have the best selection on unique mylar. They had all those unicorns we used at Gigi's Unicorn Parade!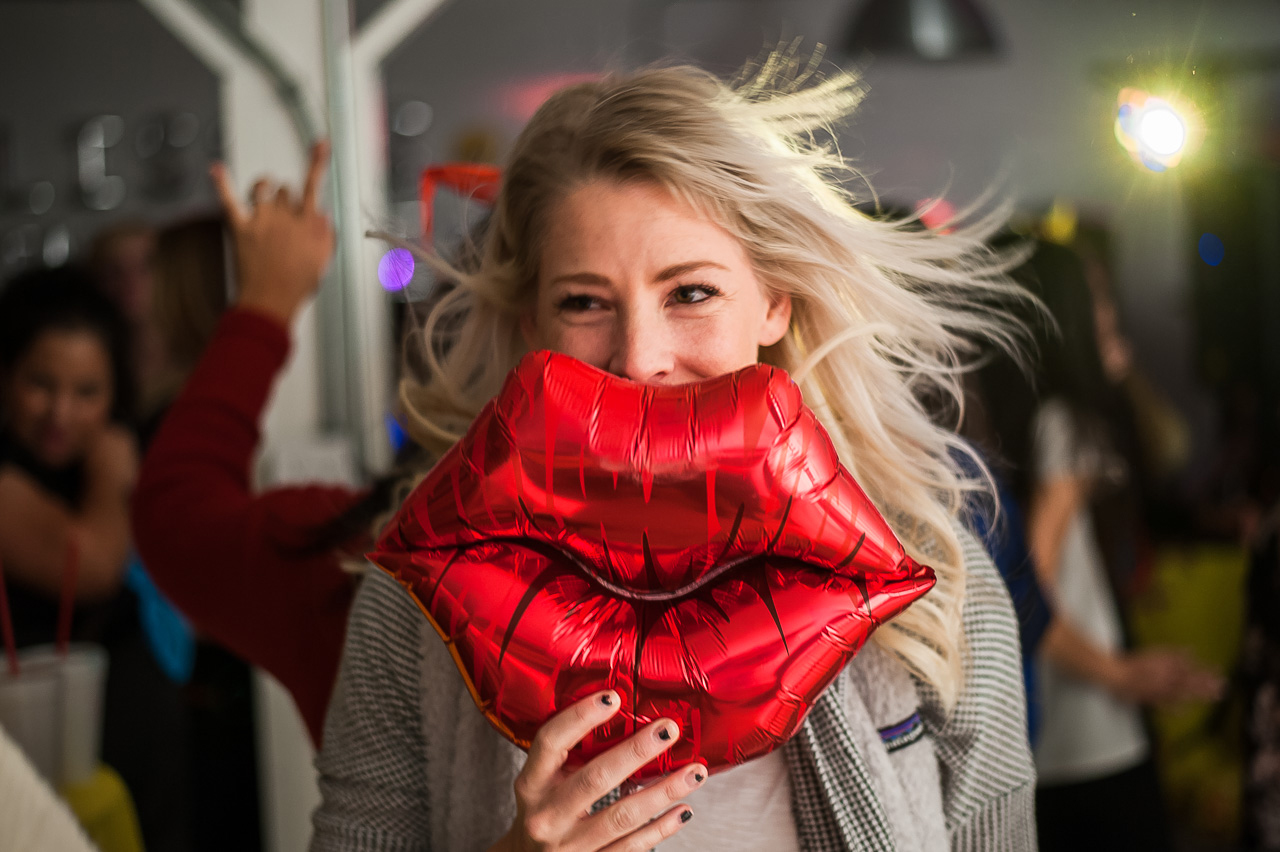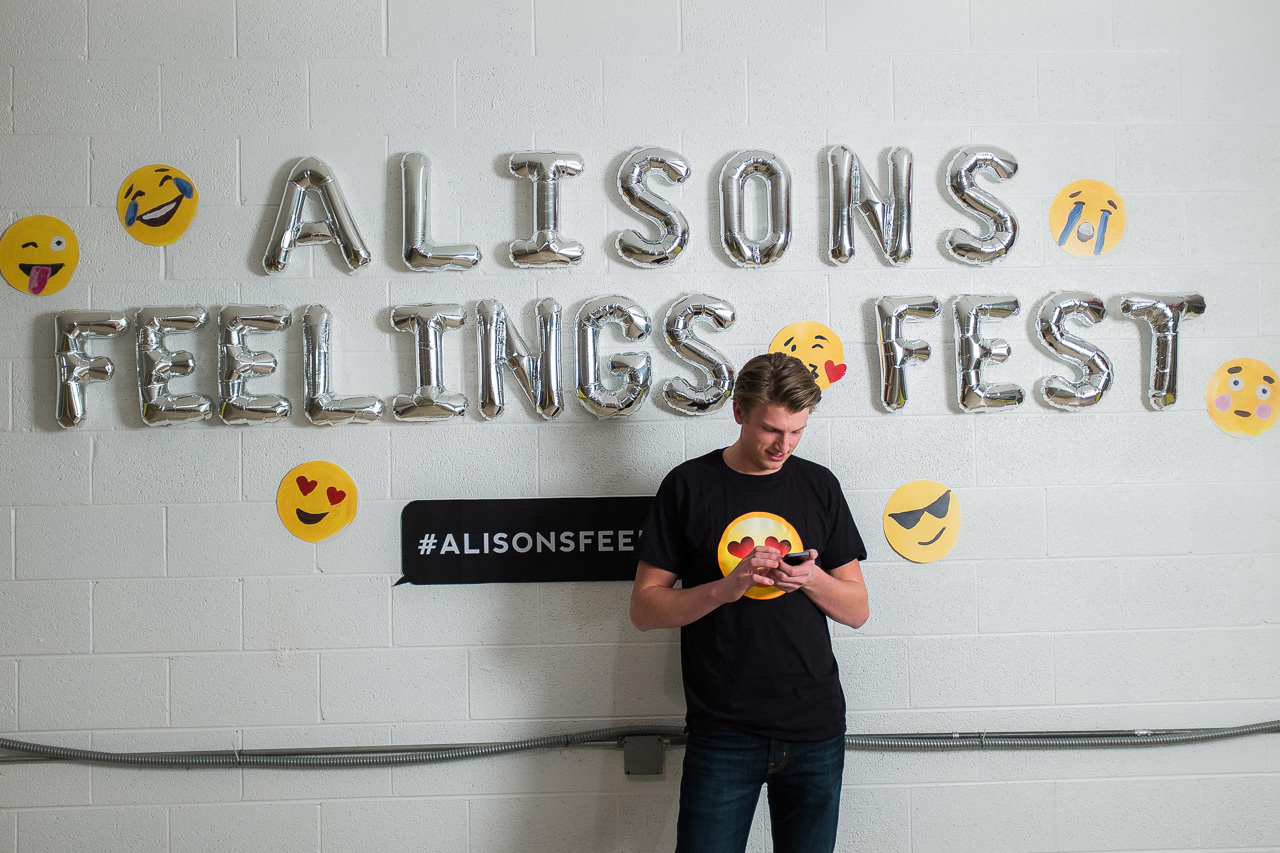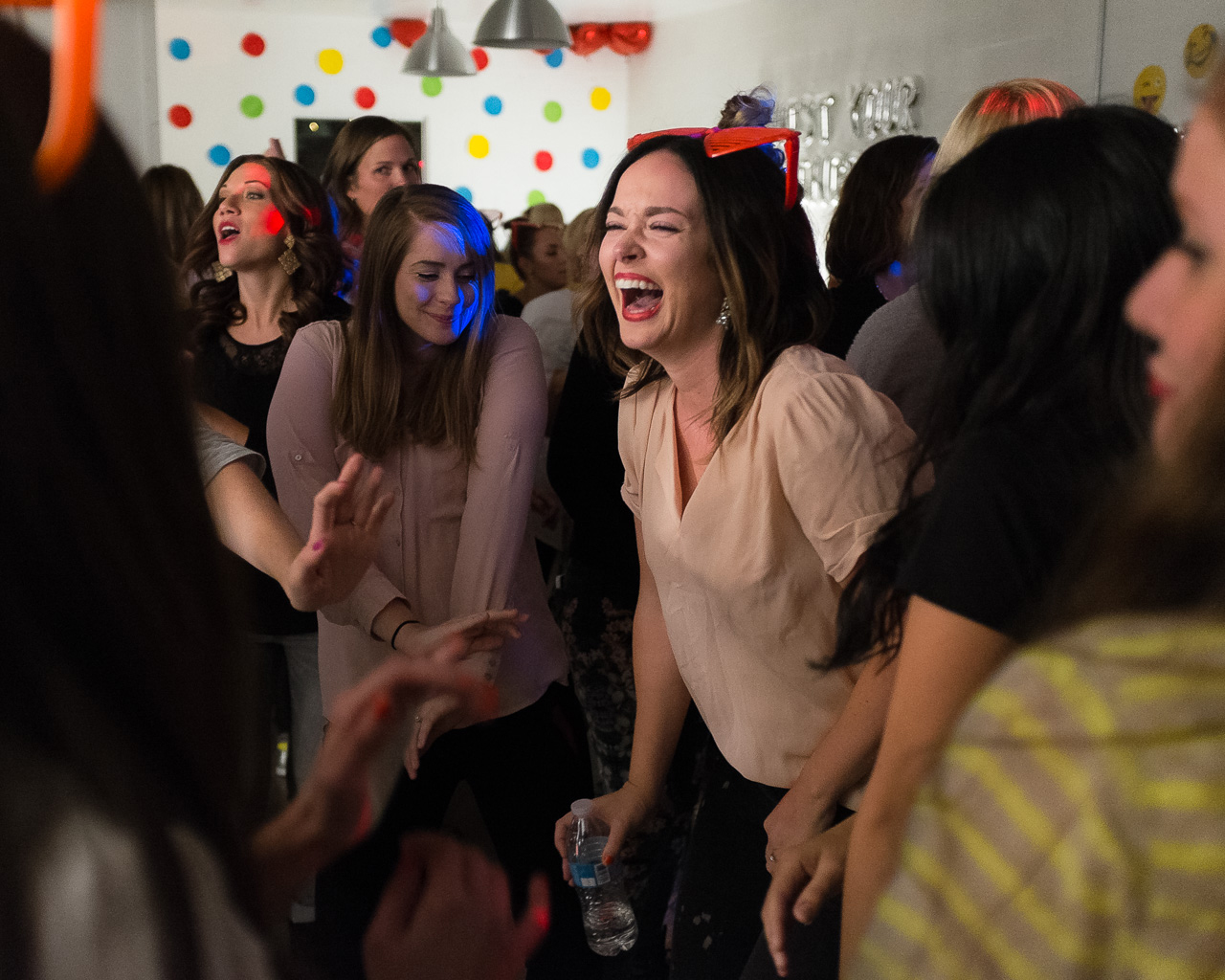 Even the DJ's couldn't help but boogie.
All in all it was a dream come true! I don't know often I can emotionally and physcially handle throwing these! Haha! But of course I already have ideas for the next one.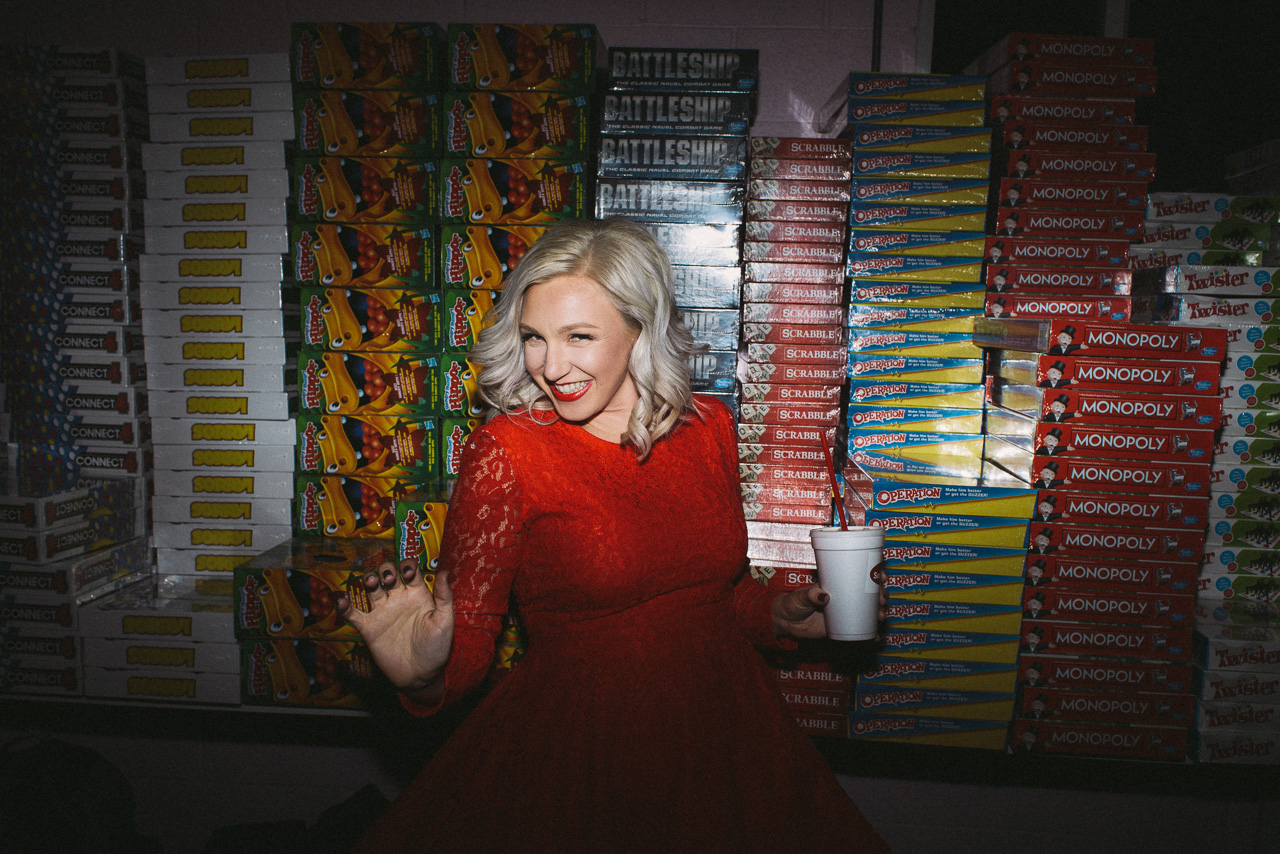 xoxo
Alison
HEADLINE SPONSOR:
HASBRO GAMING
KEY SPONSORS:
Sodalicious
The Provo Bakery
Northstar Ballons
SOURCES:
Venue: Club Alison
Photography: Trevor Christensen
(and a few shots from my iphone)
Videography: Modern Atelier
Graphic Design: Bri Webb
Props and Styling: Sarah J Larsen
Props and logistics: Steph Larsen
The Alison Show Executive Assistant: Carla Thorup
My make-up: The BeYouTy Bureau
SaveSave