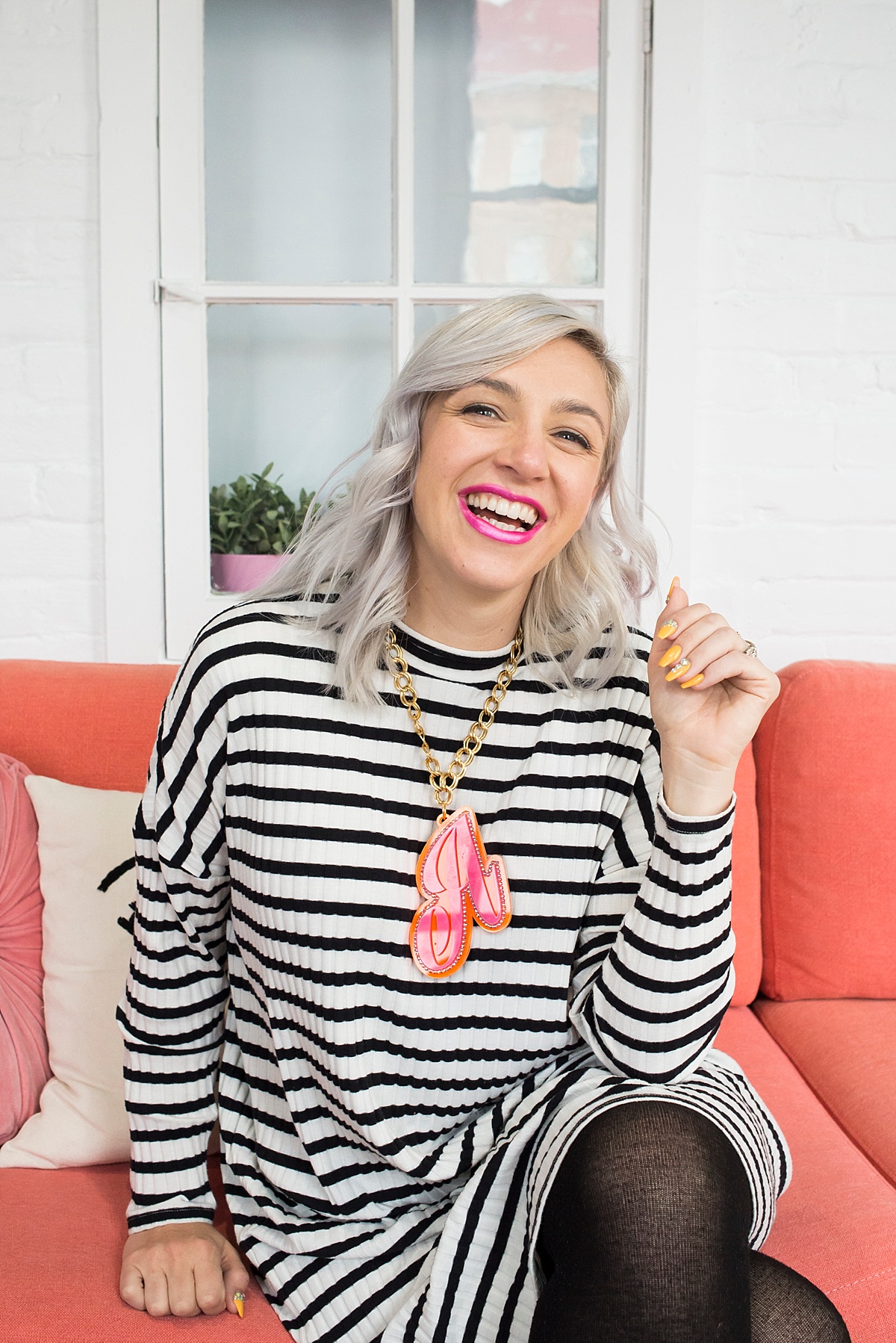 Reflecting on the source of my strength: my bling. HAHA.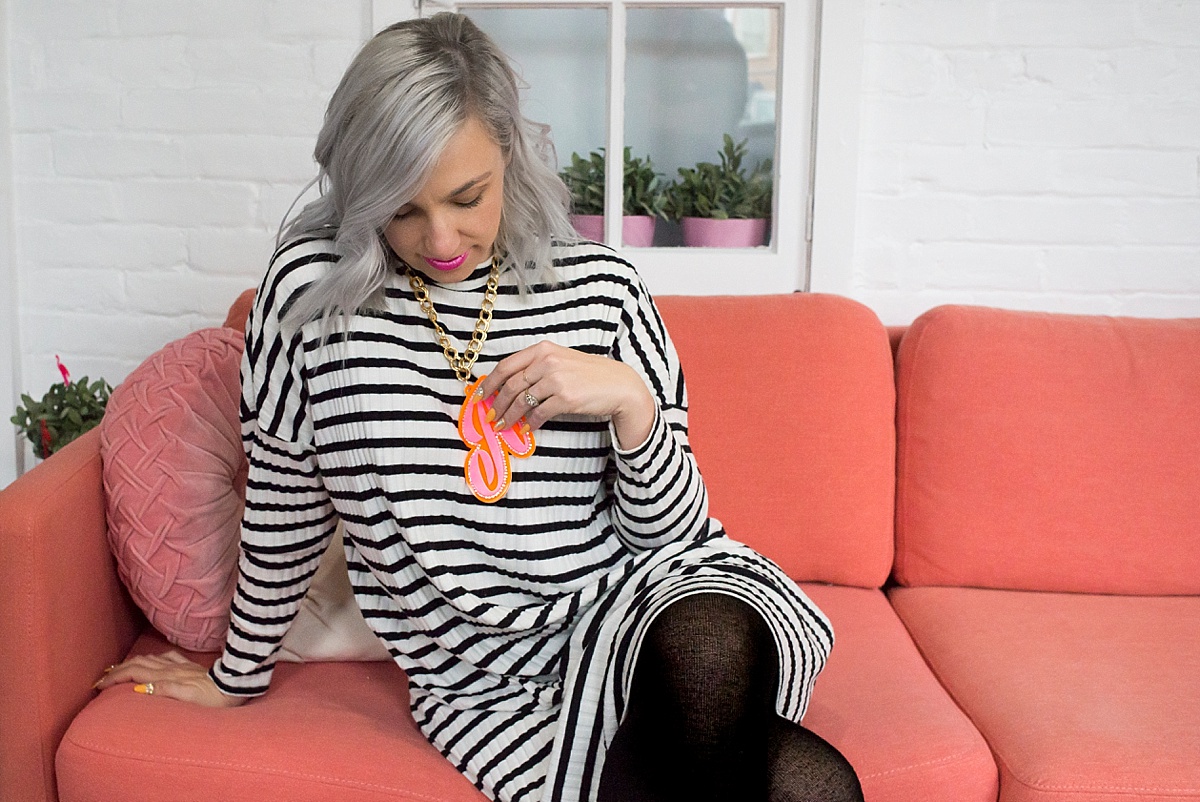 But actually just ask Laura, the photographer, what mood I was in. Because it is more accurately reflected below.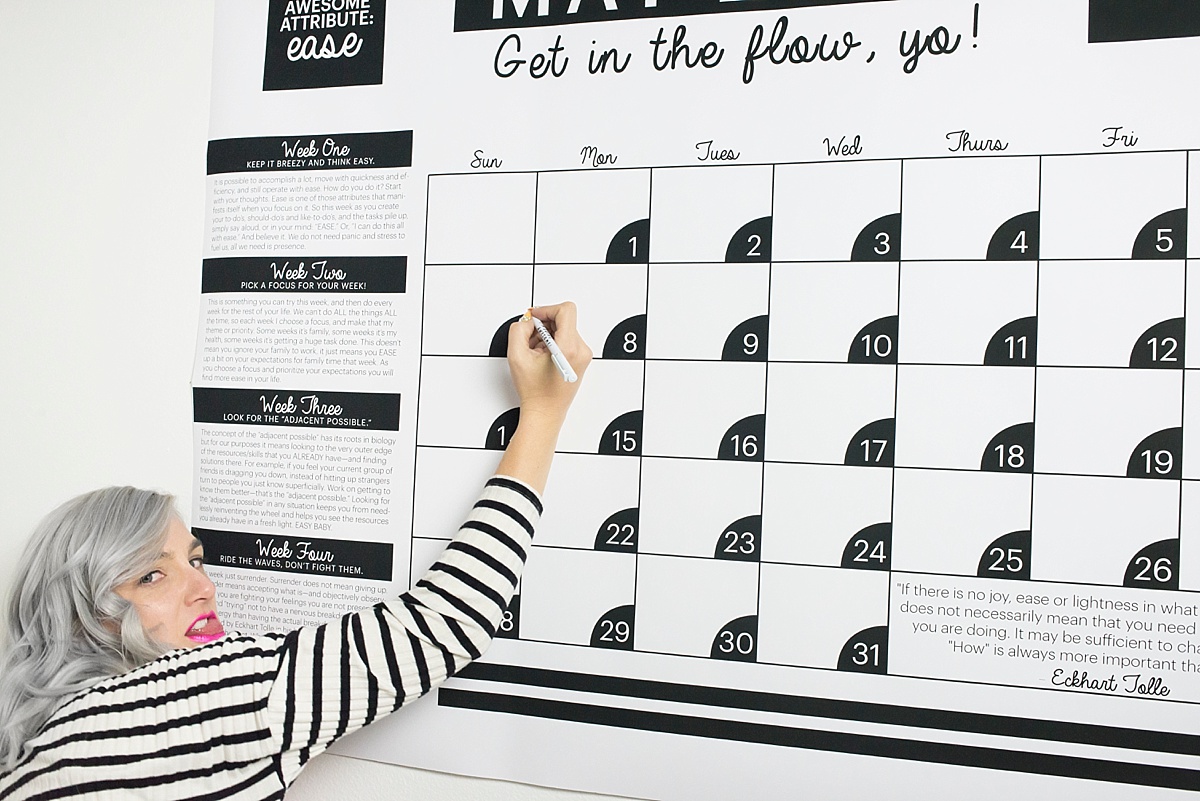 Well hello!!! Another month has come and gone, and so now it's time for ALISON'S STATE OF AFFAIRS! Yes,  yes, I know I'm sharing a lot with my Year of Awesome calendar, and also my Awesome with Alison Podcast, but the purpose of my state of affairs, as I see it, is to kind of report back on the principles I'm working on applying and take stock of it all!
If you'd like to read March's it's right freaking here.
And NOW the report!
NUMBERS:
Books Consumed in APRIL: You Are a Badass at Making Money by Jen Sincero (READ THIS READ THIS READ THIS, and listen to my podcast episode where I talk about it) and very slowly working through American Gods by Neil Gaiman which I kind of like but I enjoyed The Graveyard Book (also by Neil Gaiman) more and DO recommend that highly. Verdict is still out on American Gods for ME.
People who had no choice but to listen to me: 15 + whoever watches morning television in Utah
I just taught one Build an Awesome Brand workshop (and have JUST A FEW spots left for my June workshops!) and then I also got to talk about our Come Together Event on Good Things Utah!
Corporate Branding Client I worked with: Little Poppy Co. Bows SO FREAKING fun guys! I love doing the brand consulting work I'm doing. I'm only taking one one-on-one client a month and I'm working on a new website with more info!
Ounces of Diet Soda:  HAHAHA. No but really, I'm kind of in a bad place right now with overconsumption. I'm gonna scale back. Really. This time I mean it.
Times I cried under my desk: Oh just the twice.
Monthly review and reflections: I'm a high-functioning crazy and that's part of what makes me awesome.
I stared writing my April State of Affairs here, and then posted part of it on Instagram.
This was awesome because I was happy to see that the phrase "high-functioning crazy" resonated with a lot of you. I'm always stoked when I'm able to put words to something that is helpful to others. So here it is in it's entirety. I've added a bit too. Bring it on May.
On this last day of April 2017 I declare the following: I hereby resign trying NOT to be crazy. I have determined no amount of self-help, drugs, or therapy will kill my inherent insanity. Nor do I want to. Instead I vow to become the absolute best version of my crazy self, and have decided to deem it "HFC" or high-functioning crazy.
My goal as an HFC is to be the absolute best version of myself at all times. My "best" will differ on the day. Sometimes my best will look nothing like I "want" it to. And that's going to be ok.
My best will include failing, letting stupid things get to me that shouldn't, and also having feelings I think I should be emotionally/mentally past having. But as a HFC my goal is to bounce back faster and improve where I can, and never ever excuse my behaviors that are my responsibility. Chemical or not, ingrained or not, my crazy is my responsibility and I'm going to do my best to seek help when needed and forgive myself when needed. I will disappoint people, and that does not mean I'm worthless.
I WILL DISAPPOINT PEOPLE, AND THAT DOES NOT MEAN I'M WORTHLESS.
I know it's all well and fun to say, "Being normal is boring!" AND "We love the crazy!" And both things are true. But only people who work through anxiety, depression, forms of bi-polar or other mental illness will get: it's not fun most of the time. Even if it looks like a party.
It's not fun to suffer, or for loved ones to walk on eggshells because they don't know what mood will strike. I'm starting to really get a grasp on my mental and emotional health, and as I do I can see my SELF, trying to fight, fight the healthy–with perfectionism in a clever new way. Actually same old habit, just a new situation. Instead of just the perfectionism and pleasing tripping me up. I'm starting to demand perfectionism in the way I respond to every emotion and situation. Because now I'm mentally healthy, or healthier at least, I expect myself to BE PERFECT AT IT. Haha! OH BROTHER.
But I'm just going to have to say F YOU perfectionism, especially in being mentally healthy. Ha! BECAUSE BEING MENTALLY HEALTHY is not demanding perfection.
I'd say my biggest win in April was letting go of perfectionism and disappointing a few people (and HOLY CRAP the world didn't implode), so I could throw a last-minute shark party for my 4-year-old Rad. You can see a lil more about that here.
But here's why I think I've been so hard on myself lately about being PERFECT at not being "crazy." I want to develop courses and content that are about self-development and finding your emotional health.
And as soon as I start to think about that, EVERY GREMLIN IN MY HEAD screams, WHO THE HELL ARE YOU to do that?
But every fiber of my being feels it, and wants it, and wants to share.
But that's scary. Because when you want to "teach" something it's like you're claiming you're an expert. And I think, "What am I an expert on?!" WHAT makes me an expert?!"
Yet I just keep coming back to the point, that the fact I'm willing to openly cry under my desk, but also share how I get back up and out from under my desk, EVERY FREAKING TIME. Well that's going to have to be enough to qualify me to share.
It's the fact that I AM a high-functioning crazy, that qualifies me to share how I figured out how to do it. And claiming that I did it, does not mean I'm claiming that I'm flawless. It just means I'm freaking trying–I attempt to walk the walk, not just talk the talk, each and every day. Even if I'm not perfect at it.
So anyway. That's where I'm at.
Facing all the scary things. Accepting all the imperfections, and truly TRULY internalizing what I always say, that only you can be you, and you are already as awesome as you need to be.
My high-functioning crazy is, in part, what makes me awesome. But it does NOT define me, so I do not have to keep being "crazy" to be Alison. But at the same time, it cannot and will not keep me from being who I am. A sharer and a carer.
May man! MAY! It's already here and I already can't wait to share what I'm learning with all this dancing madness!
So much love to you. And here's a big kiss to all my high-functioning crazy lovers.
xo
Alison
SaveSave