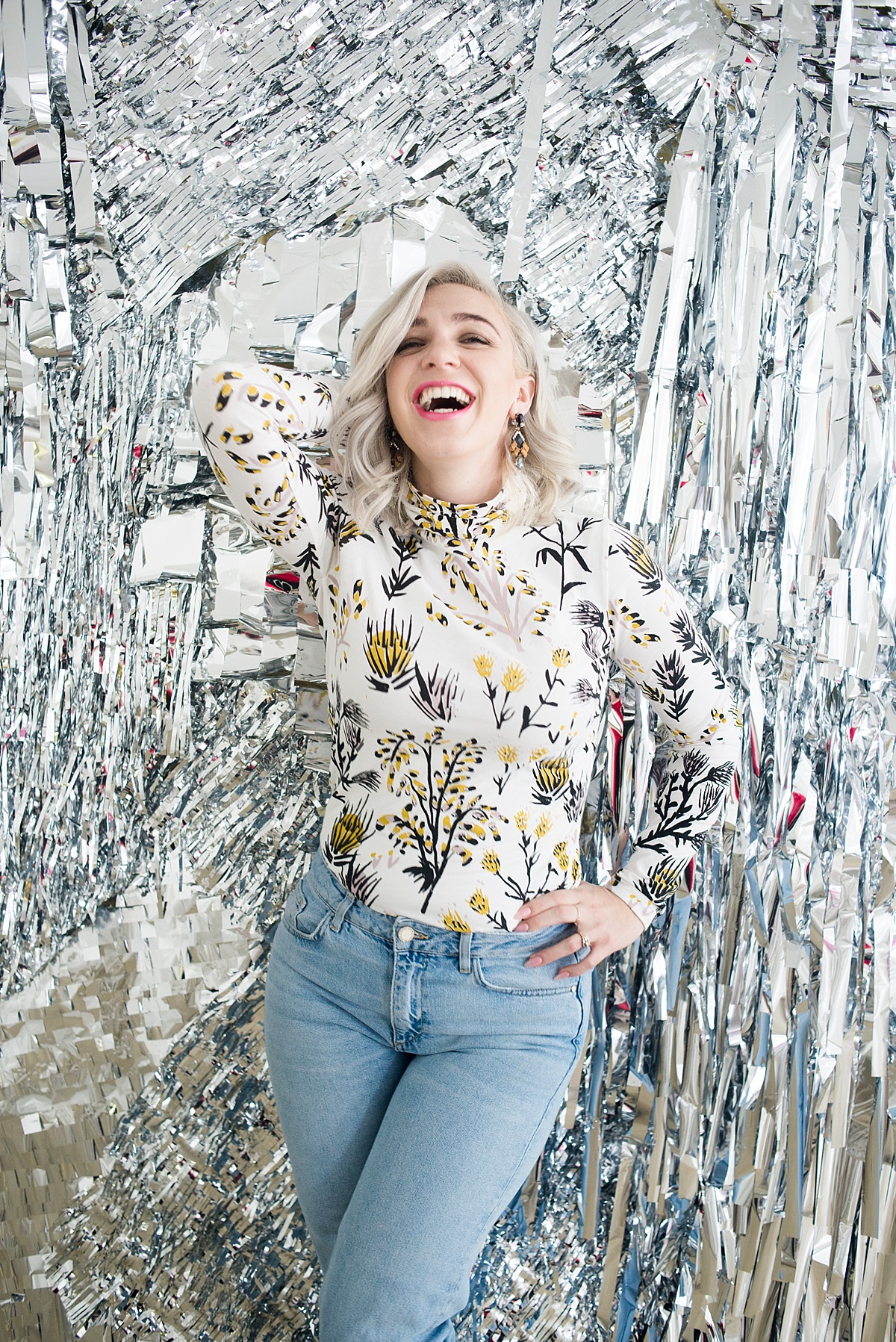 Just had some large images of me laying around from the March Year of Awesome Calendar shoot with Laura Fox SO HERE YOU GO!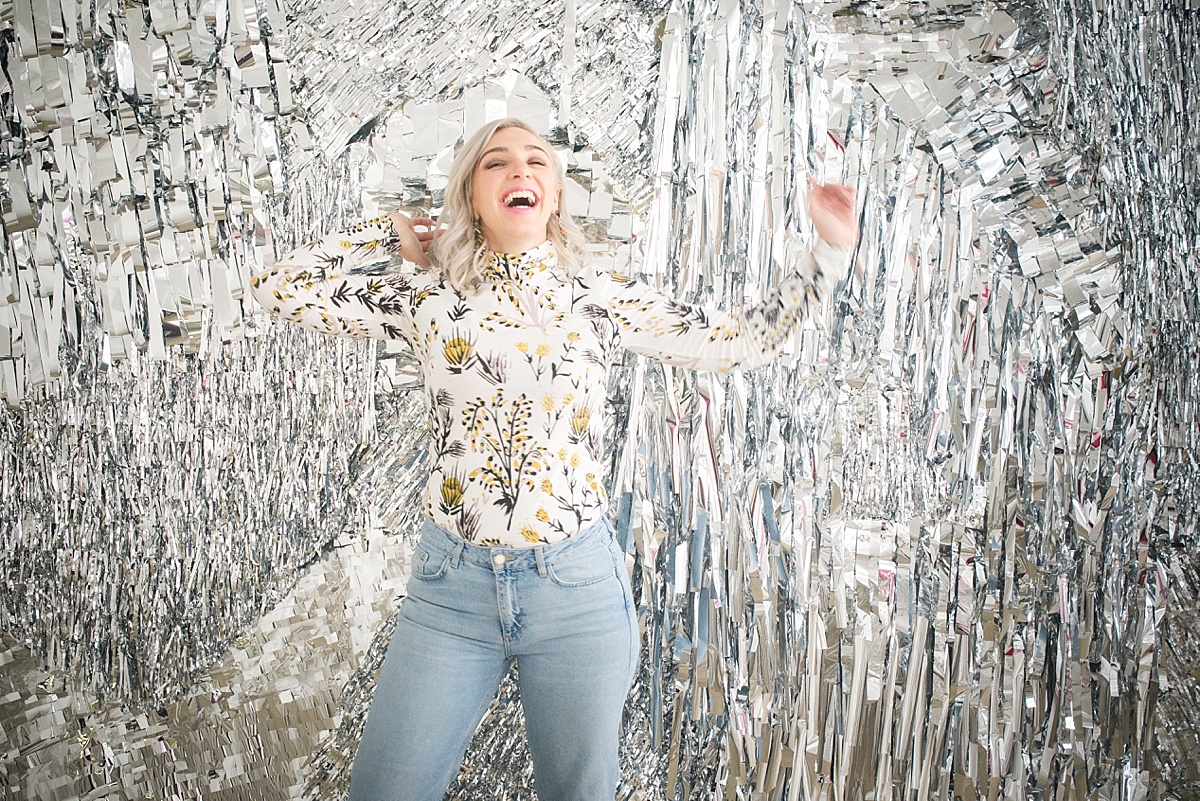 Is my hair the same color as the backdrop? THAT'S THE GOAL.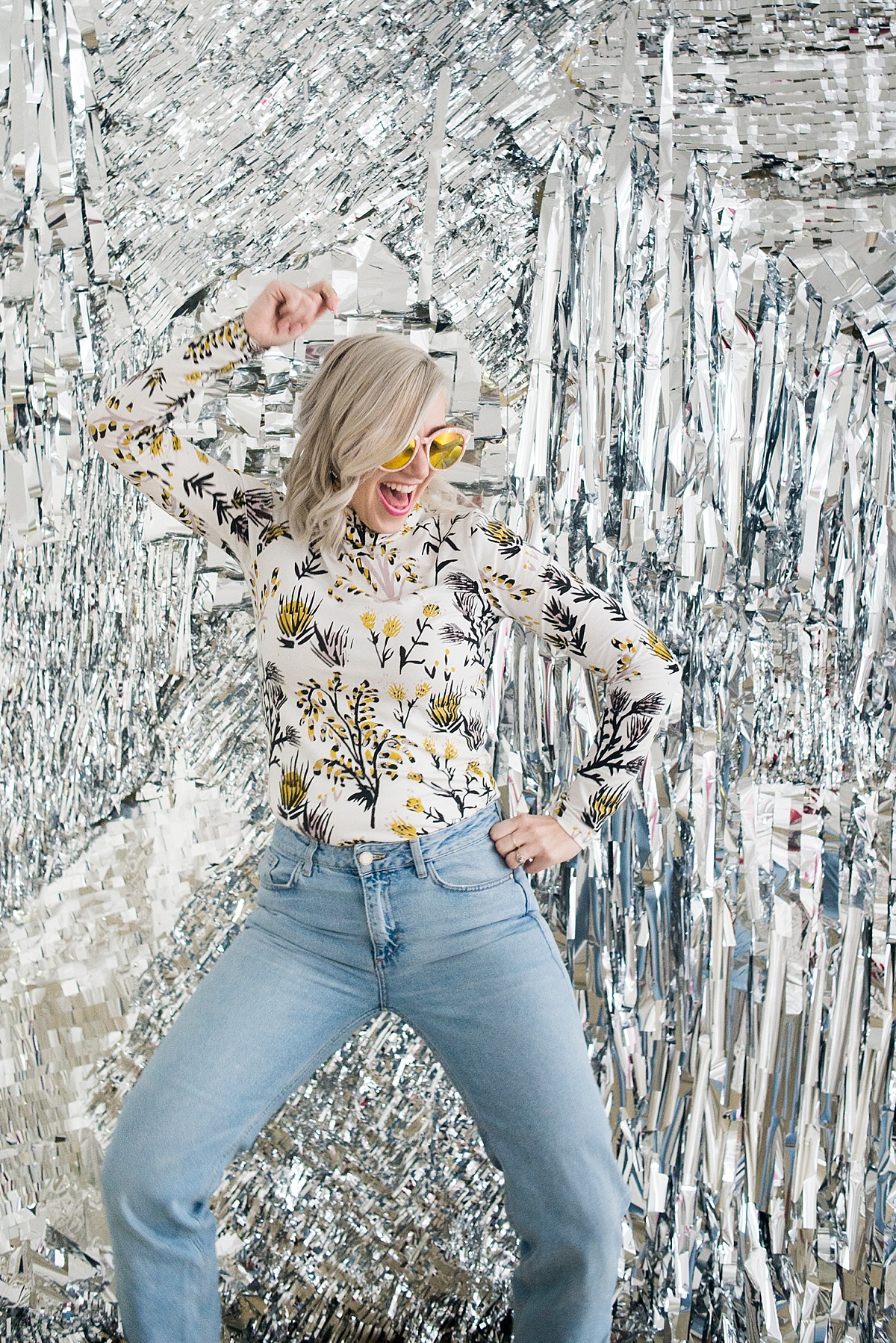 Don't look back you're not going that way.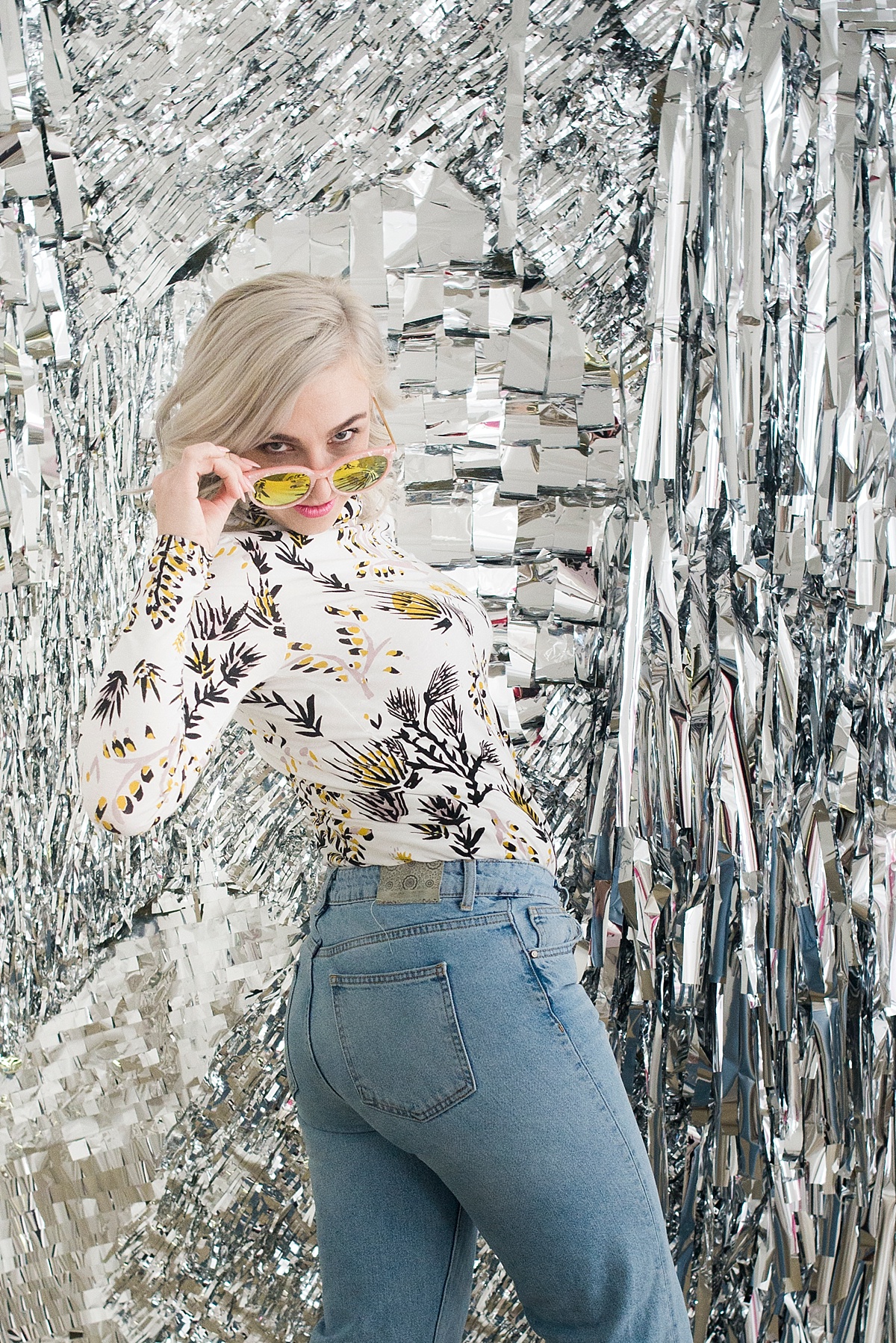 Well hello!!! I thought it might be fun to get back to writing on the blog a bit more, but I've found the way that I follow through with goals like this is to make them a series with a deadline! HA! Hence my idea for a State of Affairs once a month! I know I'm sharing a lot with my Year of Awesome calendar, and also my Awesome with Alison Podcast, how can I possibly have more to share?! Honestly I don't know but I do. And the purpose of my state of affairs, as I see it, is to kind of report back on the principles I'm working on applying and take stock of it all!
So it's for me mostly, but sharing it with you might prove entertaining or helpful, either way, there you have it! Do with it what you will!
NUMBERS:
Books Consumed in February (I'm only including ones that I finished and recommend): 5
Big Magic by Elizabeth Gilbert, The Four Agreements by don Miguel Ruiz, The Handmaid's Tale by Margaret Atwood, The Obstacle is the Way by Ryan Holiday
Number of cheeseburgers consumed: 6
People who had no choice but to listen to me: roughly 650
I spoke at the Build Your Blog Conference, Alt Summit Blog Conference and taught one Build an Awesome Brand workshop
Ounces of Diet Soda: HAHAHAHAH  kidding there's honestly no way to count
Times I cried under my desk: 1
MONTHLY REVIEW AND REFLECTIONS:I'd say the two words to sum up how I felt for most of the month of February are, "Now what?!"
January was hard, challenging and busy. I completed and started projects I had been MEANING to start for years. Which felt incredible. I launched my podcast Awesome with Alison, got serious about my newsletter and Alison's Year of Awesome calendar, and I also finished and launched the branding course I've been working on for over two years.
I sold out two workshops and put out some new products and I spoke at two large conferences. Boom baby boom baby BOOM BOOM BOOM!
It was go go go all the time.
And then February hit and all I had to do was follow through on the things I had started in January. AND YOU GUUUUUUUYS, that's BOOOORING.
All month long, after I did the thing I was supposed to do, like record the podcast episode or send out the newsletter I'd think, "Now what?!"
And the old familiar feelings of anxiety and restlessness started to tap tap tap dance into my mind.
"NO!" I would shout at them, "I'm the new Alison!!! And the NEW Alison is zen, and in control! Go away!"
And then they would say, "You're a failure because 1. You're so NOT zen and 2. You don't know what you're doing. You're nothing if you don't do something, so you better do something!"
And old Alison would have said, "You guys are always right. Let's throw a dance party!"
But new Alison said, "I will allow you this existential crisis, but it will be offensive and NOT defensive."
And so that's what I did. I kept saying, "Now what?!" But instead of allowing the anxiety and panic to guide me, I just tried to keep myself open to inspiration.
You know I love themes, for dance parties, for months, for life. And I'd say for February I felt a bit lost. Ironically the Awesome Attribute for my Year of Awesome was courage, and for me, being lost is about the scariest feeling possible, and I needed all the courage I could get.
I had the honor in February to attend the funeral of a friend from college, and it was far away and up a snowy canyon. Even though I hadn't stayed in close contact with her during the last years of her life, it was super important to me that I make it to the funeral.
I missed her wedding, which was small and intimate, because I was in the middle of a breakdown and pregnant (which for me pregnant = a breakdown for 9 months) and I had also missed my Grandma's funeral for a similar reason. And I think getting to the funeral was my way of showing myself that I've changed.
I'm trying to prioritize people over accomplishing tasks, and putting love and energy where it matters. And I'm also getting a grip on my anxiety and "melt downs" and I don't want them to keep me from things anymore.
So, back to the funeral. I was determined to get there. I knew it would be a long confusing drive so I reached out to people to carpool (even though I'd rather always listen to books alone) but no one could. I decided to go alone. And then of course, the babysitter got sick, and all the backups canceled. And still, I wanted to go. So, Eric, as always, stepped up to the plate and took off work.
I left our house with plenty of time to get to funeral. Thinking it would take an hour I gave myself and hour and half.
I put the address in my phone and drove.
This is the point in the story in which I share how insanely horrible I am at directions and navigating. When you say words like, "east, west…" my brain shuts off and my eyes glaze over. I must rely on Siri, and I resent her for my dependency.
I drove for nearly an hour, thinking, "This is a weird way to get there, but hey! WHAT DO I KNOW?!" And then realized Siri had brought me to a road that is closed for the winter.
When I told anyone else this story they said, "Oh yeah that road is always closed in the…" And I'd SAY: INFORMATION THAT WOULD HAVE BEEN USEFUL EARLIER!
But the problem was that not only was the road closed, it was that I couldn't get the map to reroute around it, and I'm not directionally wise enough to look at the map and figure it out on my own.
I tried hard to hold it together and I called Eric.
He explained I'd have to back track the entire hour, and drive another full hour or longer to get to the funeral. Which would mean I would probably miss the whole thing.
THHHHHHEEEEN I started sobbing. Because let's face it, we all knew we weren't getting through this without me sobbing.
And it was actual sobbing. Deep deep sobs of sadness, defeat, and hopelessness.
Sobbing for the loss of someone so young, even though I know Amanda, my friend, would have said, "Please, please don't go to all this trouble!" Sobbing for my inadequacies, sobbing for feeling so so stupid, after trying so so hard to not be. I wanted to be better, I tried so hard to be better, but I was still stupid old Alison.
And that's the hardest part right? Not when we fail, but when we fail after putting forth our very best effort.
I just felt SO DUMB. Yes, I can launch a podcast, or throw a complex dance party, but what good are those skills if I can't do basic tasks that humans need to survive!? Like drive from point A to B?!
"I'm sooooo stupid!" I sobbed to Eric.
"You're good at so many things! You make people feel good!" He tried to console me.
And I said, "If we were in a primitive society my talents would be useless, and not necessary, I would starve to death and my only worth would be selling my body to a higher power who could take care of me."
Which guys, is true.
But Eric laughed and then did some magic where he pinged my phone and verbally directed me back where I needed to go. I cried for a good 10 minutes. But I also didn't give up. And I didn't cry the WHOLE drive, which is improvement.  I decided I was going to drive to the funeral even if I missed the whole service. I tried my very hardest to stop making the situation about me and my stupidity and think about how even if I got there at the very end I'd be able to show that I cared and supported Amanda's loved ones.
And by some miracle, and I do mean a miracle, I got there right as my Amanda's husband was giving the eulogy.
He shared beautiful words, I felt a connection and expansiveness to life, to God, to the Universe, that is hard to even describe, and as I sat there, letting that peace calm me I thought, "I'm glad to be lost."
I'm glad to be lost because it means I'm trying to go somewhere.
If we don't have a destination, then we cannot be lost. So simply by saying, "Now what?" Or feeling lost, we are doing SOMETHING because we are looking for a direction.
February is gone, and believe it or not, I'm beginning to see some new clarity. And I found that clarity by doing the thing I hate most, being patient.
My old solution of throwing a dance party is basically a metaphor for doing the hard and complicated thing, that feels busy and important, instead of getting still and intentional.
I like to call it the "running errands" of life. Running errands is important, but it's easy to fill our life with "errands" instead of purpose and direction. It's easier to get offended about things, and have mini-dramas over nothing, than to face our fears and find what really means something, or cultivate the skills that actually make us the person we want to be.
Don't get me wrong, throwing a 700-person dance party is sometimes TOTALLY the answer. But in this case, it wasn't, and I'm grateful for the experience.
Maybe I'm not totally zen, or an entirely "new" Alison, but I can see progress, and that's going to have to be good enough for now.
And there you have it! Thanks for the loss and laughs February. In March I'm looking forward to more cheeseburgers and more intentional action.
Lots of love!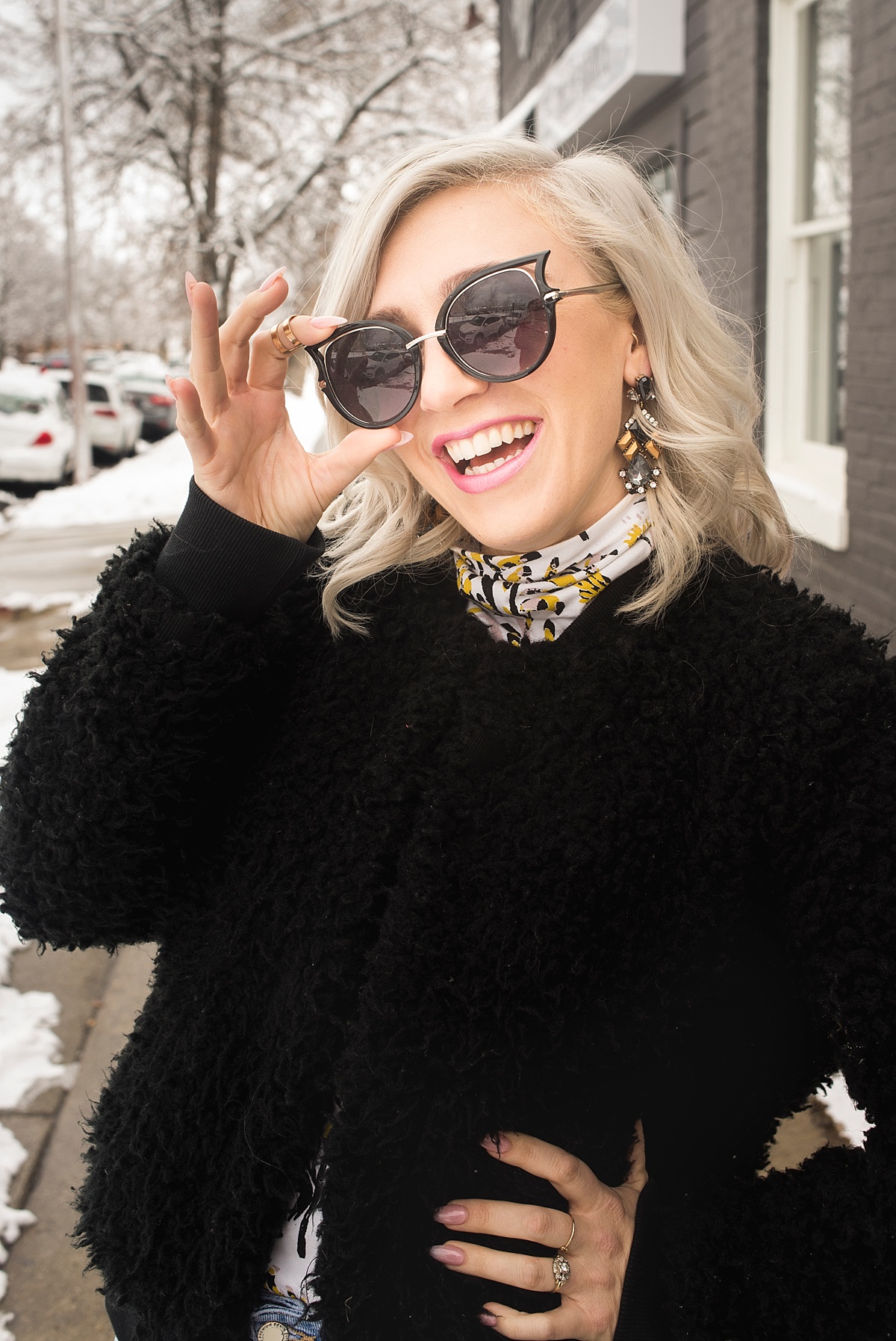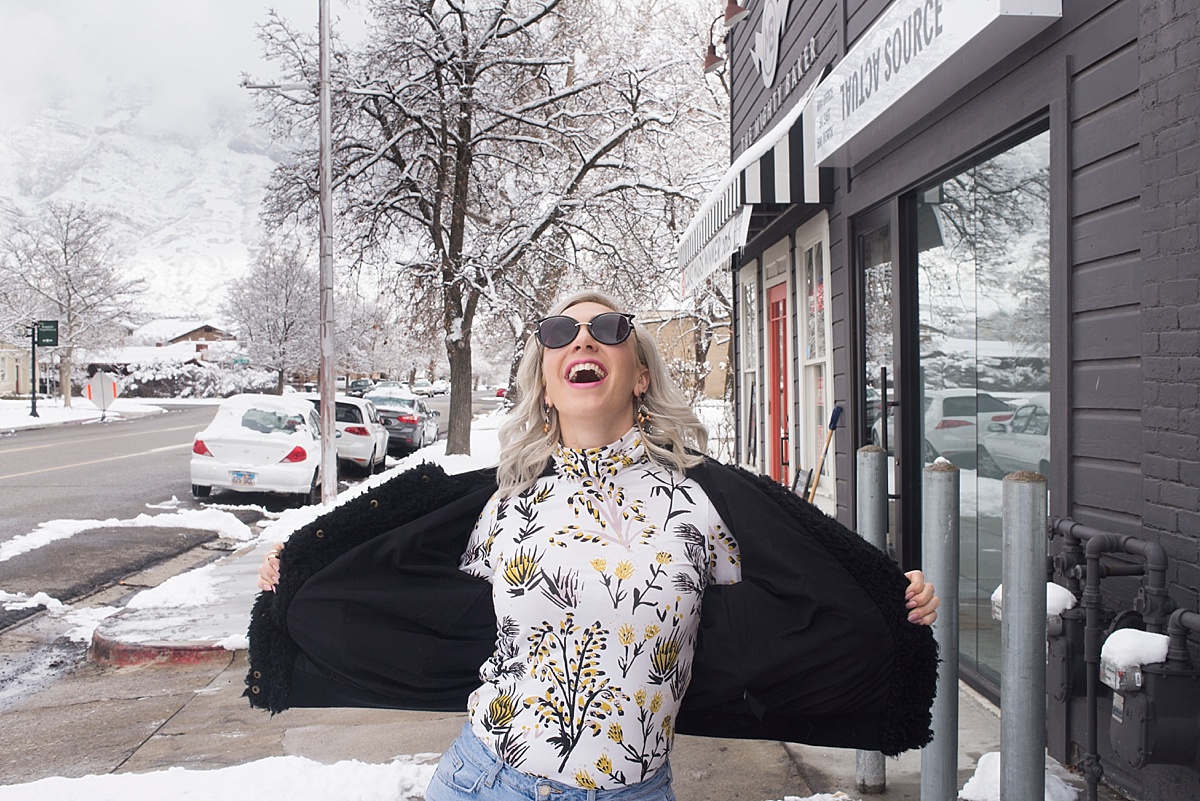 XO,
Alison
SaveSave