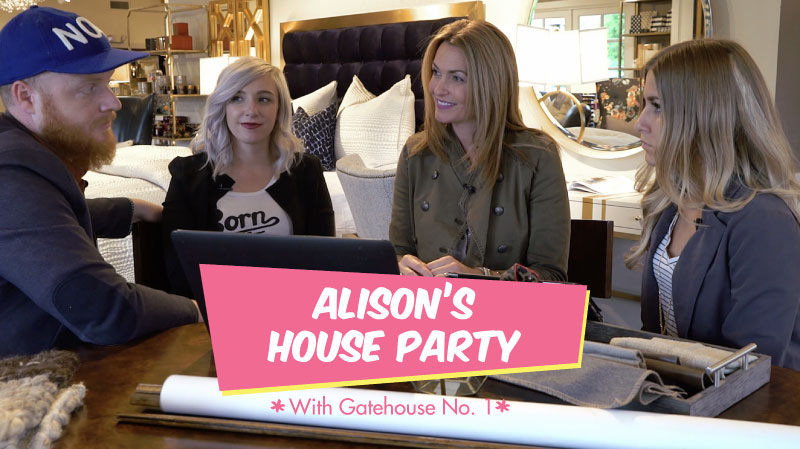 If you'll recall!! Eric and I moved into our dream home in April, or May, or sometime, and since then we have been living without furniture because we can't seem to compromise with our two different styles!
When last we met on ALISON'S HOUSE PARTY! (where it's ALWAYS a par-ty) we gave you a tour of our two front rooms, and introduced you to our interior design solution: working with the pros at Gatehouse No. 1!!!
If you missed Alison's House Party Episode 1 you're gonna want to watch it here!
But this week our friends at Gatehouse No. 1 are revealing their solution for reconciling our design differences!
Gatehouse No. 1 is a furniture and accessory store that offers full and partial design services! They are in Orem Utah, but you can order goods through them and have them shipped to where you are! They specialize in innovative, high quality home furnishings representing an amazing value. We have been working with Stephanie the owner, but we also worked with Chanelle (who is in this episode!), and all of their designers have made our life so much easier!
The solution they came up for how to work with our two styles is SO SIMPLE and so genius, I still can't handle it! We would have NEVER thought of it on our own.
Be sure to watch and tell me what you think??
Ok!! COULD YOU DO IT?! WE WERE IN LOVE WITH THIS plan of divide and conquer! And I've got to tell you, it has been working like a freaking charm. In fact we've been doing it in other areas of the house, I'll get final say in a place I care more about, like the dining room, and then Eric has final say over something he cares more about, like the yard! Because I realized I DON'T REALLY care at all about the yard, like NOT AT ALL. But if he asks me for my opinion you better believe I have one. Or find one. Even if I don't really care!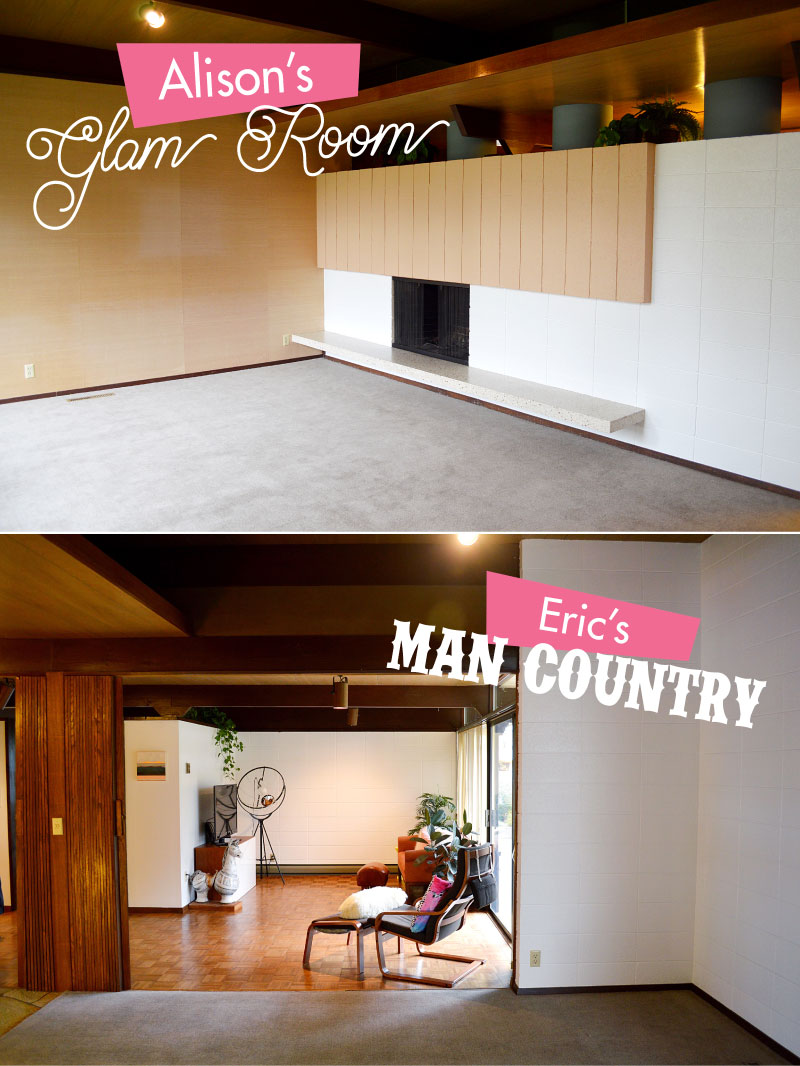 So of course we talk, and communicate and consult when making decisions, but at the end I go, "You know what babe, do what makes you happy there and I don't really mind." Hahaha. It has been so nice! AND THINGS HAVE BEEN GETTING DONE!! Because we both take the reigns on what is important to us. Then when he grumbles about the placement of the dining room table, duh I want it centered and he wants it where he doesn't have to walk around it, I just go, "Thanks for your idea! Now go back to your yard." Just kidding. I just smile and put the table where I want it. KIDDING again. I have him move it where I want it.
But I'd love to hear if you feel like this solution would work for you, or if you don't have a problem compromising on style?!
And I'm SO SO SO excited to show you the GLAM ROOM next time on ALISON'S HOUSE PARTY!
XO
Alison
SaveSave
SaveSave