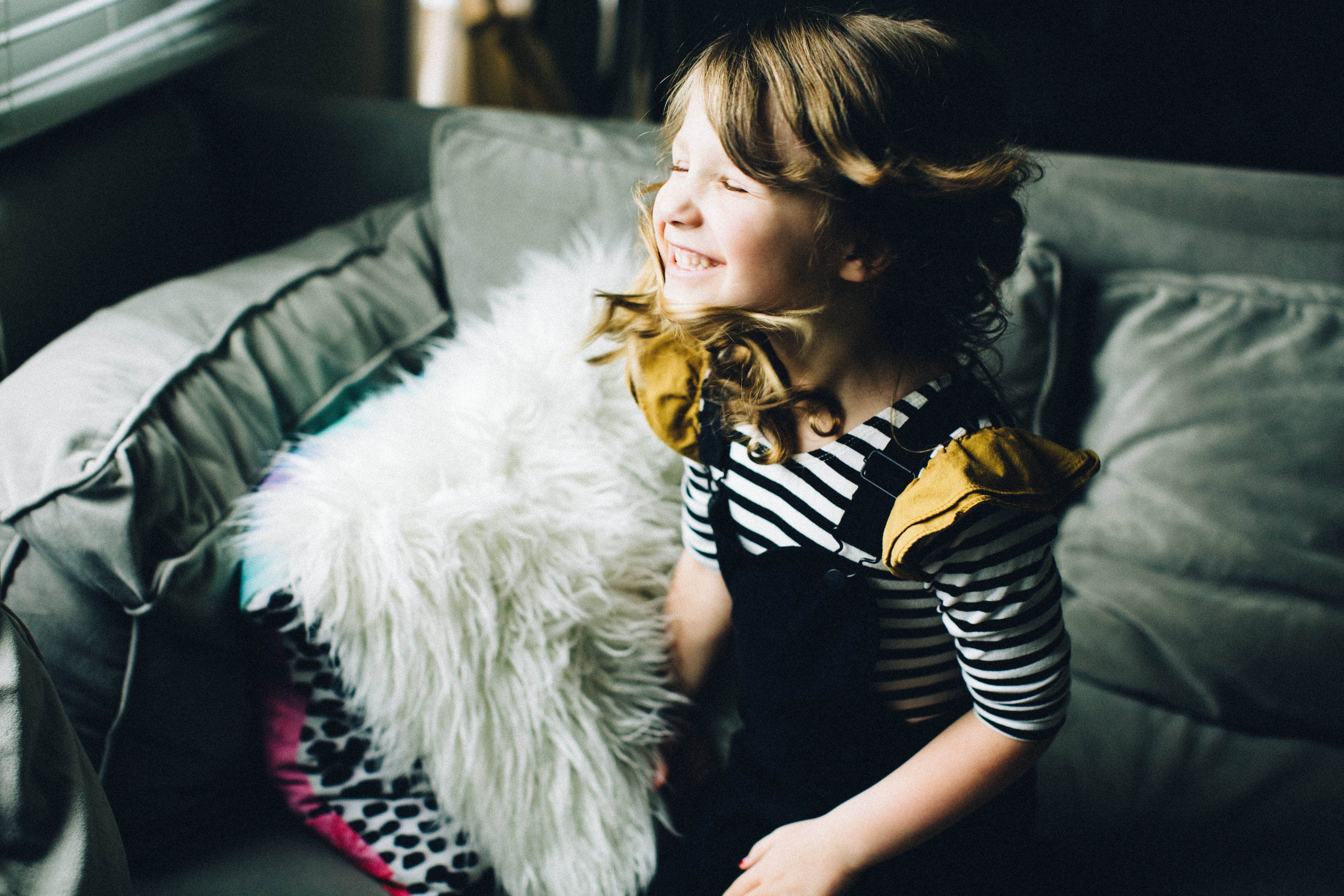 picture of my Ginger Jane by Sammi Jo
This morning I took Ginger to her Kindergarten assessment testing. How they can asses what a creative, hysterical genius she is by asking her some sight words, we'll never know, but that's not the point. The point is that after the testing I asked her if she wanted to go do some school clothes shopping, just us two. This meant I'd be blowing off work, I'm supposed to be finishing my presentation for Saturday, (I'm speaking at Bright Night) but I thought it would be a fun memory for us and figured I could stay up late tonight to compensate. But Ginger informed me that it was just a really busy day for her, she had already done the testing, and we should save the shopping for another less busy time. GINGER! Haha.
What it really came down to I think is that Eric was gone for a couple of days and she wants to hang out with him now that he's home. And that made me sad. I mean I'm happy that she loves her dad so much, but it still made me kind of sad. I wanted to create this special THING for us, and she wanted to chill with dad. So I dropped her off at home and headed into work, still feeling sad. And how am I supposed to work on my presentation, which is about, "Making your life the party you JUST can't miss!" When my own daughter doesn't want to hang out at my theoretical party? I mean come on.
But I decided there was nothing to be THAT sad about, and being disappointed was fine but it was time to change my mood. I'm in a really good emotional place right now, and so I feel like I can do that. So I started blasting Macklemore's, "Downtown" and then filmed a really good take of me lip-synching to the part where he says he likes big girls for IG stories, because lyrics about big girls always make me happy. And now I really do feel much better.
Last week I was listening to this REALLY awesome podcast episode, Tony Robbins on The Tim Ferris Show, (it's long but I really reccomend it) and Tim asked Tony about what he does when he wants to change his mood, or what he does when he's in a funk. And Tony responded that when we apply drastic physical change to our bodies it triggers mental change. So if you want to change what's going on in your mind, try doing something super different with your body. So like extreme heat or cold, or even jumping up and down, going for a run. And this made so much sense because BLASTING music and grinding the seat of my minivan can almost always change my mood. It's a fairly drastic physical change to just moping in silence in my car.
Anyway. There's that thought for you. I hope your week starts off with a bang. And if it doesn't maybe this will be helpful. If nothing else you can go watch the music video for Downtown and just IMAGINE how badly I want to ride through the streets of Provo on a chariot drawn by mopeds. AND I JUST DON'T THINK THAT'S TOO MUCH TO ASK.
xo
Alison