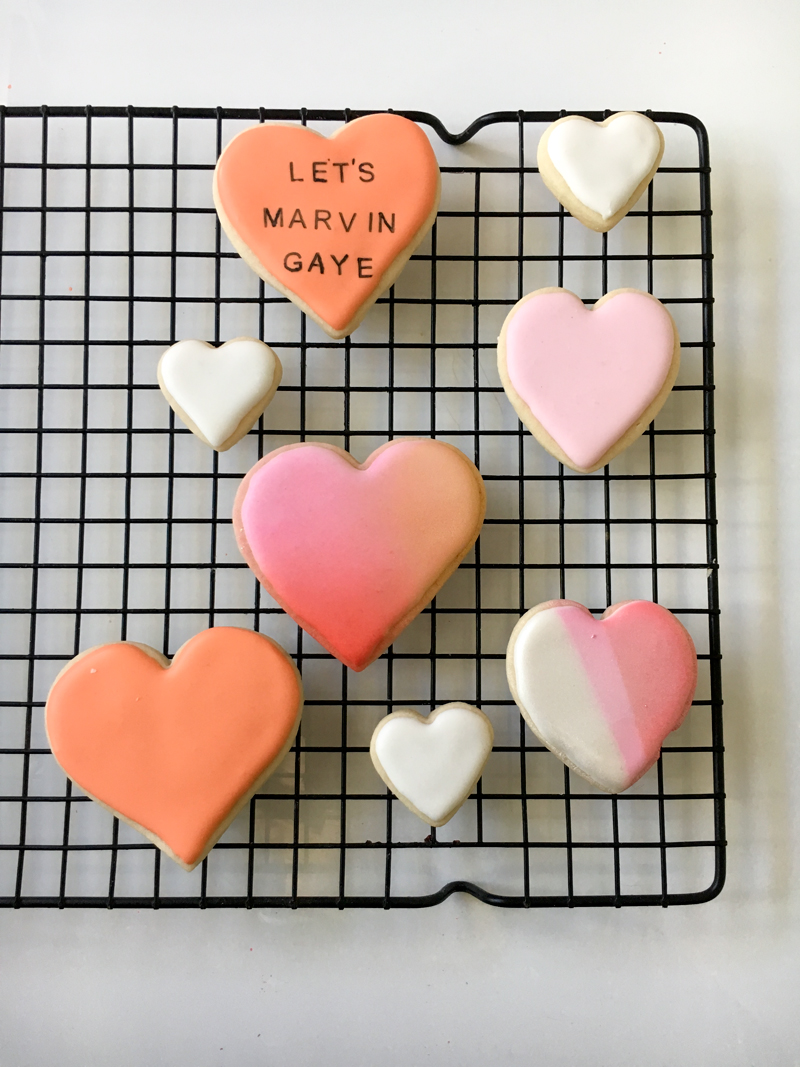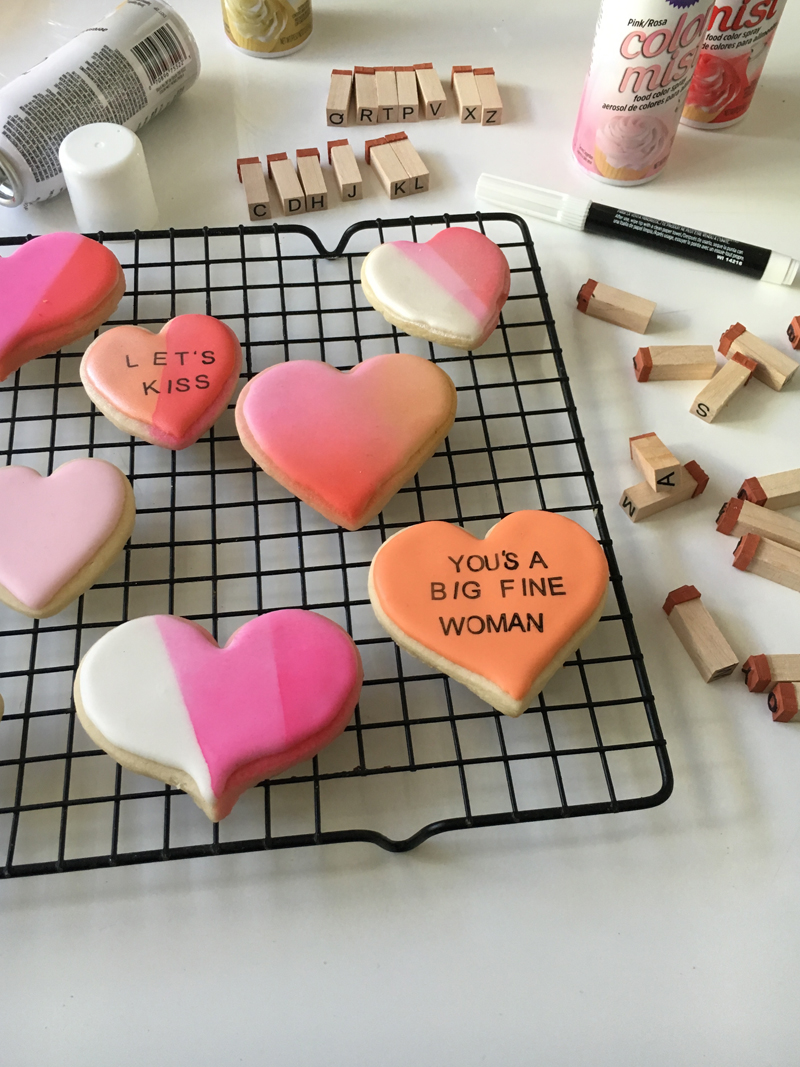 Right now my online course Alison's Cookie Party is 20% off with the code: IWANNASHOOP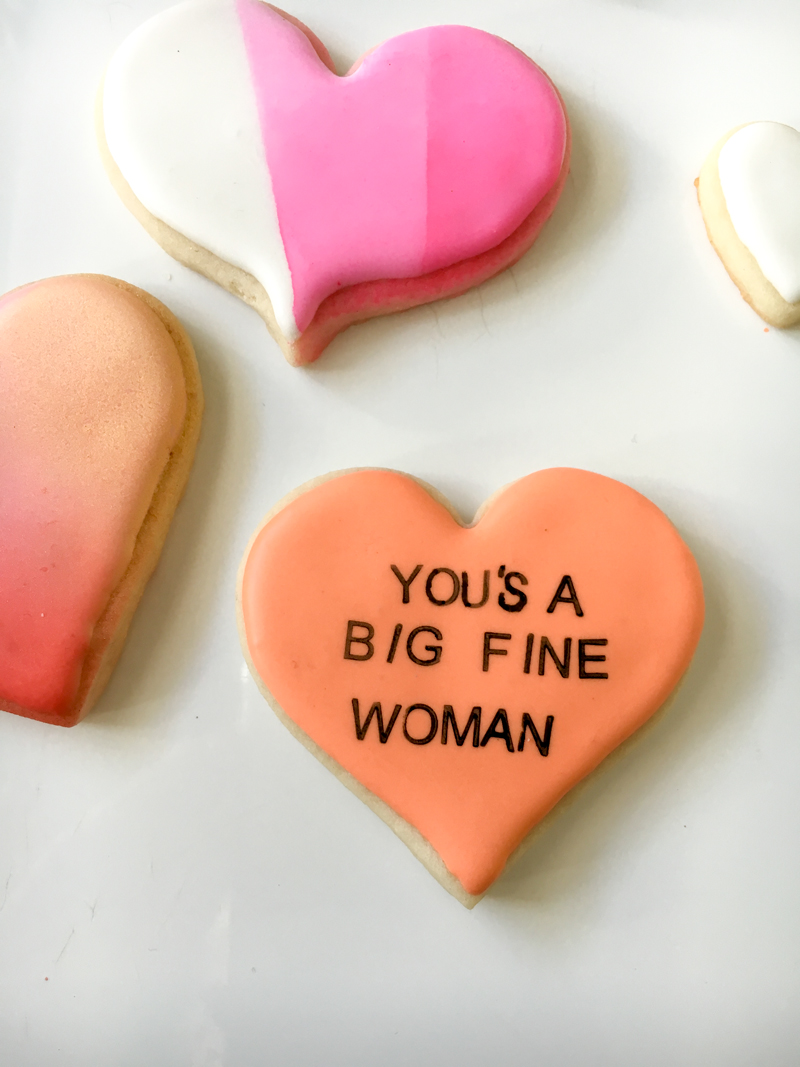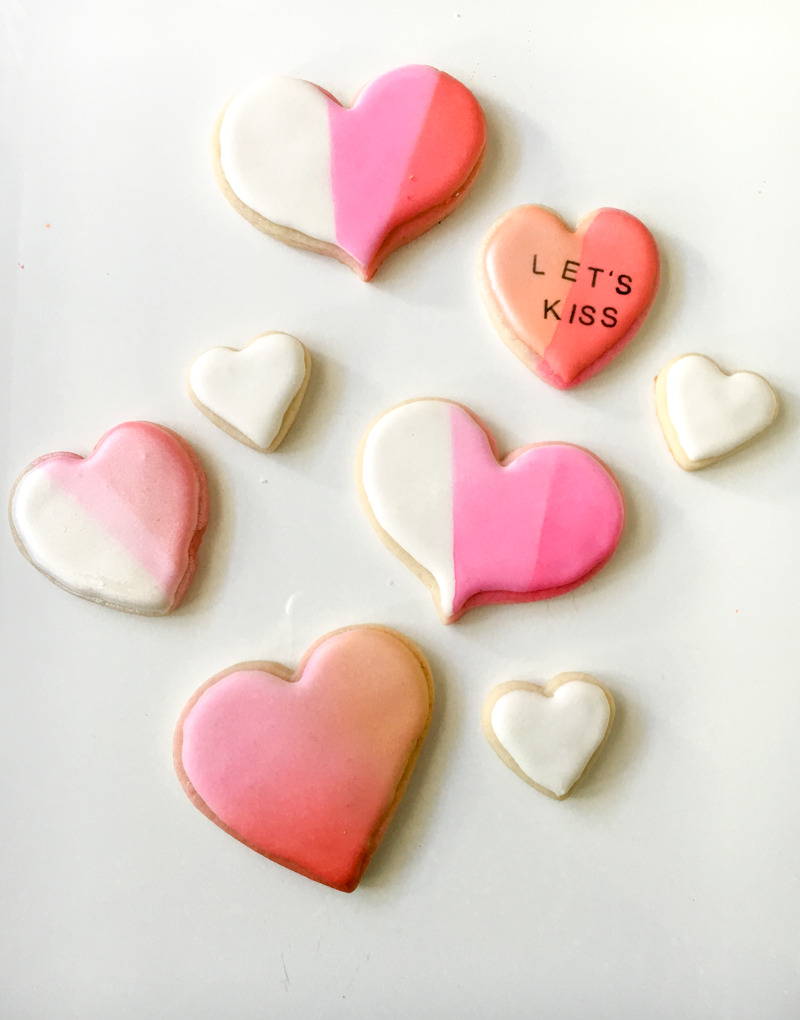 Now that you know how to apply edible glitter and how to make cookie necklaces, and you're basically OWNING the cookie scene, I'm going to share one of my other favorite decorating techniques ever, stamping letters on cookies! Why do I love it so much? Because it's just one more place for me to put punny phrases and dirty rap lyrics. OBVIOUSLY I love it.
And one other thing I've gotten into is using these color mists! They are like edible spray paint and I love how you can mix the colors for a watercolor look, or layer them for an ombre effect.
It's really easy and an awesome thing to do for a cookie decorating party for people of ALL ages because it's simple but so fancy it makes everyone feel like a rockstar.
Links to supplies below!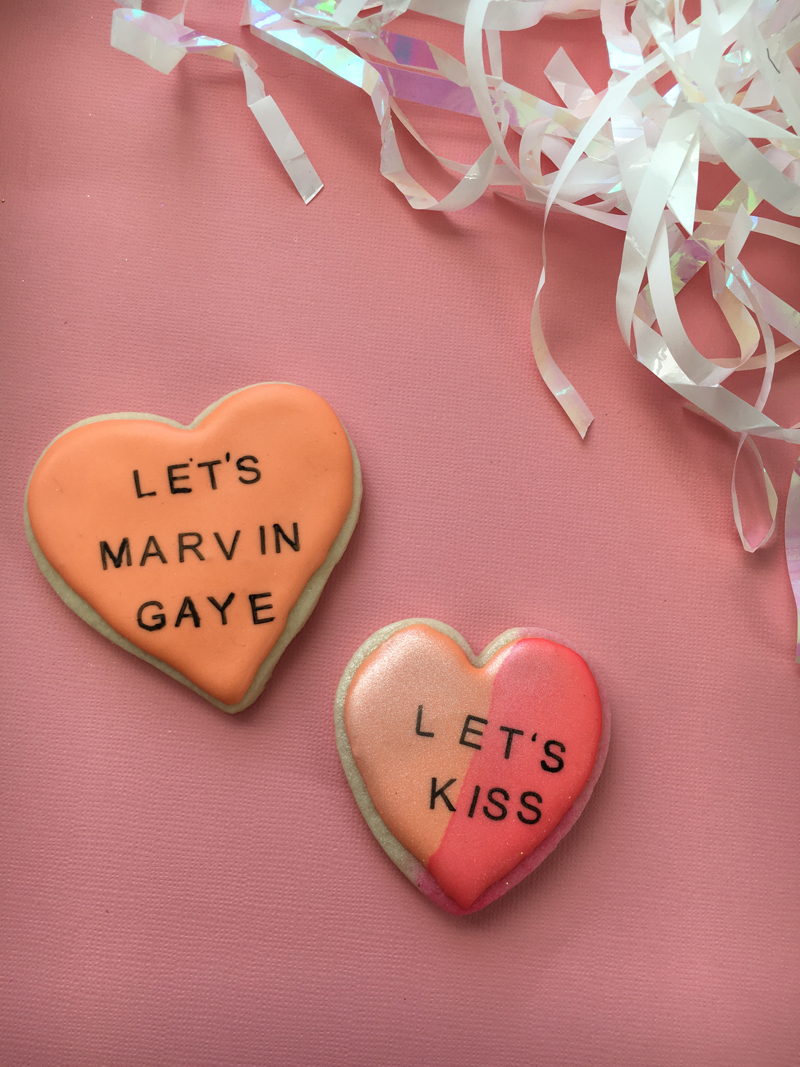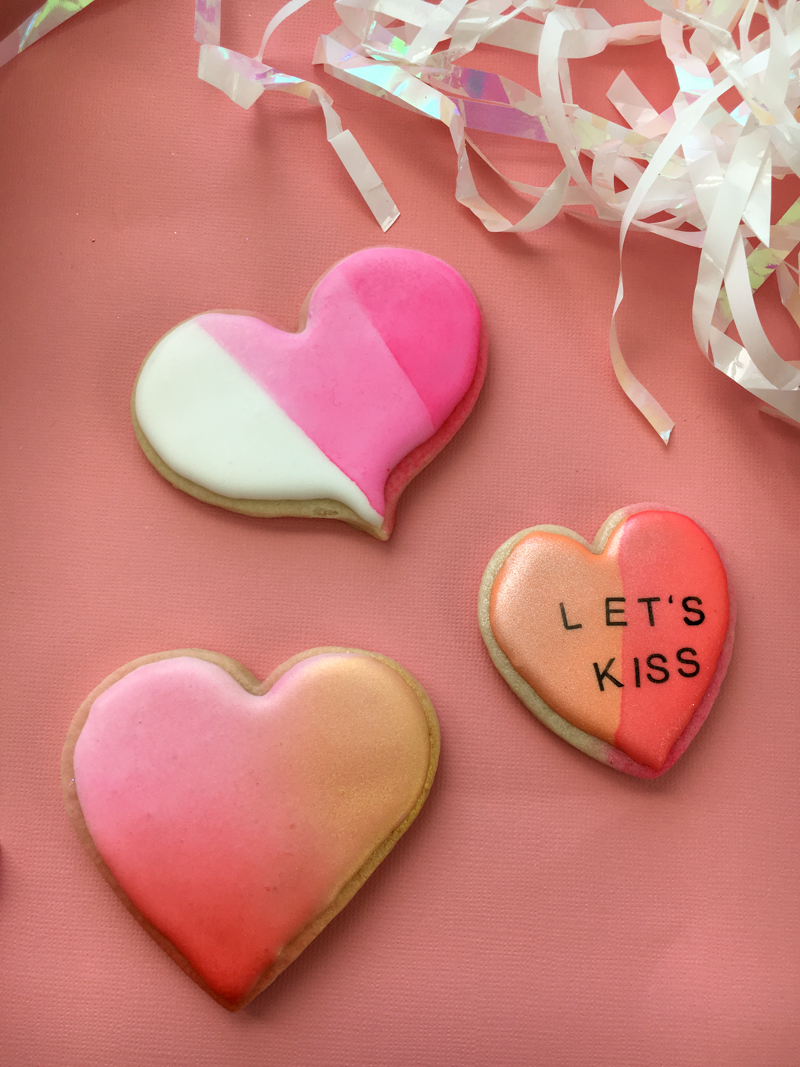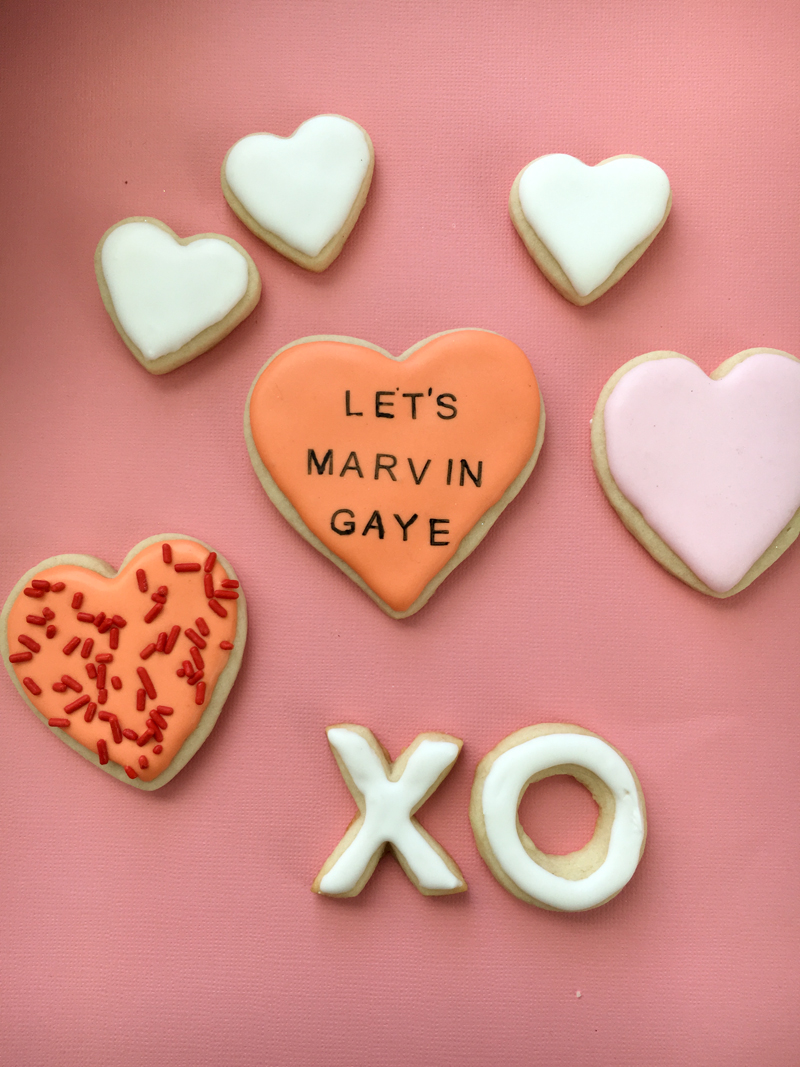 And it's as easy as that!
Now obviously you don't have to use my recipe to make these, but if you're interested in learning about sugar cookies with royal icing, and you have tried and failed in the past, I worked really hard to make it so that my course can help ANYBODY succeed at both the baking and the decorating.
For more details on Alison's Cookie Party go here!
And here are the sources for stamping on cookies and using edible spray paint:
Want some more Valentine's Day fun?!
Check out last year's vintage inspired cookies with FREE hand-lettered downloads
My Noodle Necklace is taking Pinterest by storm! It IS super fun
I still LOVE my Heart of Gold Heart Garland DIY!