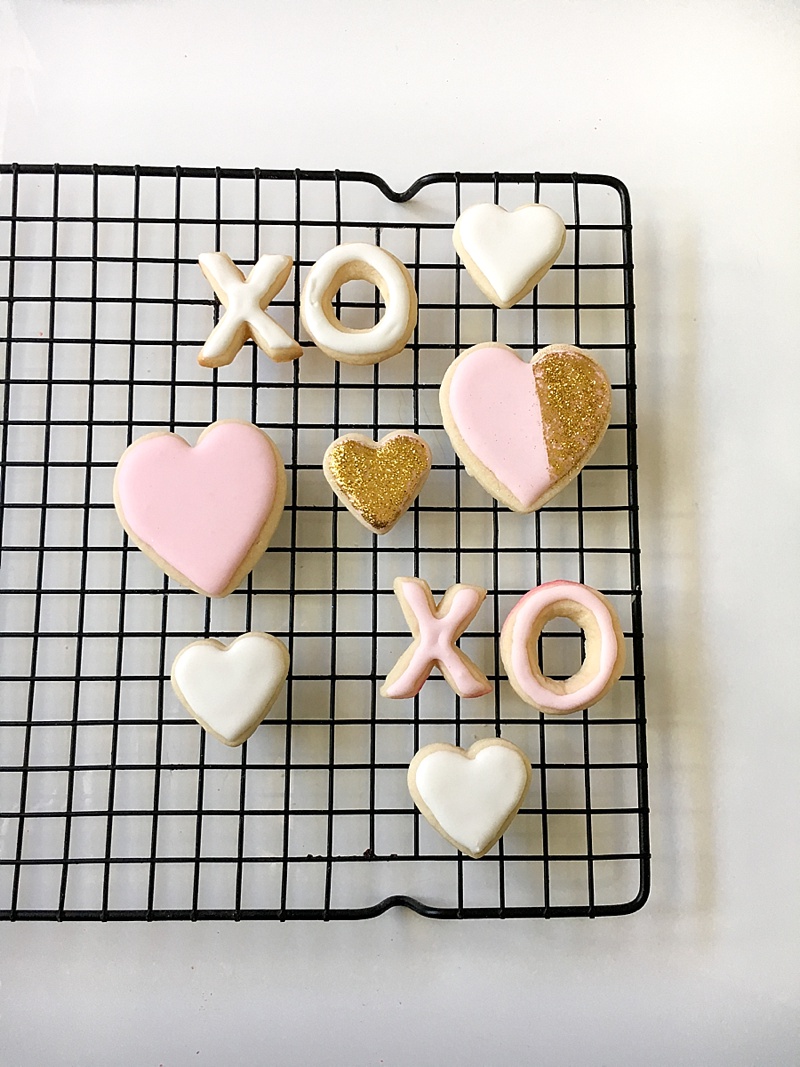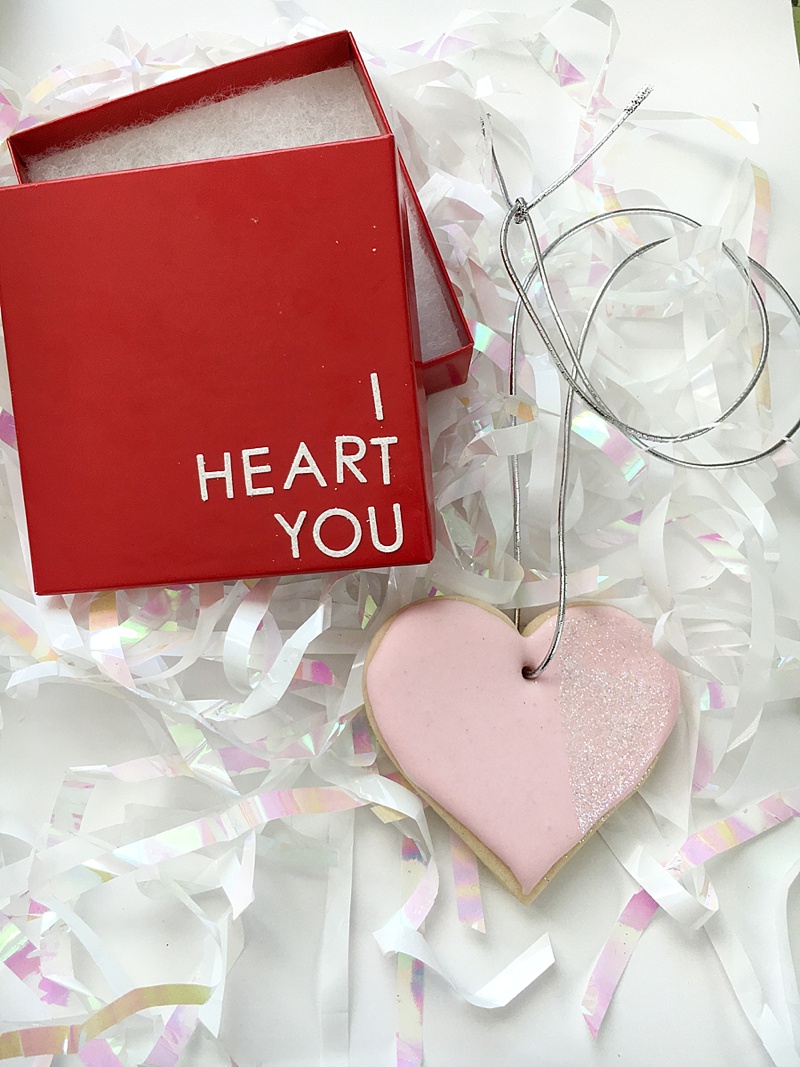 Right now my online course Alison's Cookie Party is 20% off with the code: IWANNASHOOP
I LOVE LOVE LOVE using edible glitter on sugar cookies! It's one of my most favorite things ever. Obviously I'm into that glam look. Edible glitter is technically called "Disco Dust" and also, just an FYI it's not technically edible. It is non toxic, as in how crayons and Play-Doh are non toxic. And some people FREAK OUT about people eating it. I'm going to be very honest with you and let you know I could not care less. I didn't know that legally it's not edible until recently, and I've served it to children, the elderly, and strangers on the street. Ginger had a whole birthday cake COVERED in it. No one is dead (or sick) yet. But people, I drink diet soda by the boatloads. So you don't have to listen to me. If I'm dying of anything it's going to be aspartame poisoning. But I just wanted to let you know because some people feel very strongly about this.
Check out the end of this post for links to supplies!
But back to putting glitter on cookies! It's so much fun! And so cute! I briefly talk about applying it in my course online Alison's Cookie Party, but I still get a lot of questions about it so I created a tutorial video. And while we are on the subject of my online course, it's great, and that's where I share my sugar cookie recipe, my royal icing recipe, and very very detailed instructions on getting them right. But of course you can use this technique with any royal icing.
I've created sugar cookie necklaces in the past, (these gem ones are an oldy but a goody) but I've never put the instruction in video form, and I think it can be nice to see it, so I added that in there too. And because the whole point of my sugar cookies with royal icing is that they are fun to gift, there's a punny gifting option for you. MORE IS MORE.
I hope you enjoy!
If it won't load, click here!
Last year I made sugar cookie necklaces for Ginger's preschool class and the kids LOVED them. I visited the class to teach the kids how to decorate cookies, which is why I have this photo. I don't go around forcing everyone I make cookies for to take pictures with me. Usually.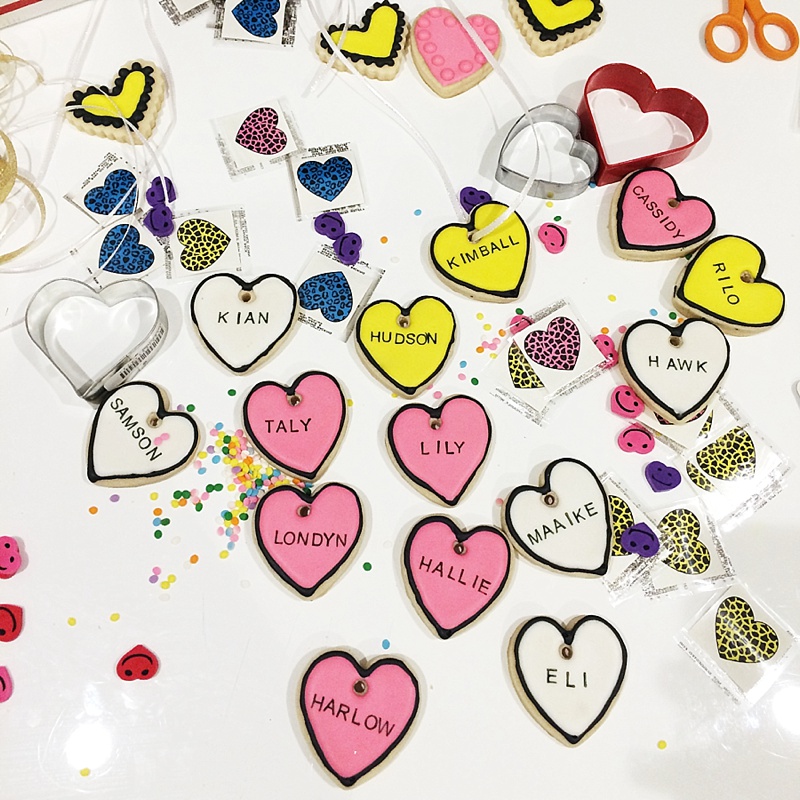 I'll be sharing a video on stamping on cookies in the next day or so too! So keep your eyes peeled.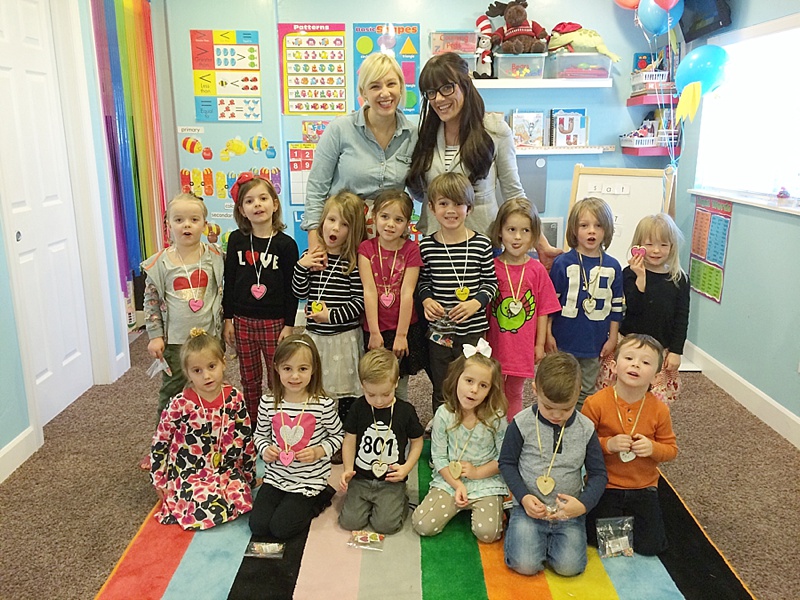 Hope all those parents are cool with me posting that picture…
HAHA Anyway. Cookie necklaces people! Adorable right?! I want to make lots more pun cookie boxes to stuff them in, but as I say in the video, "I have a head cold and a newborn." So this one is all I have for now!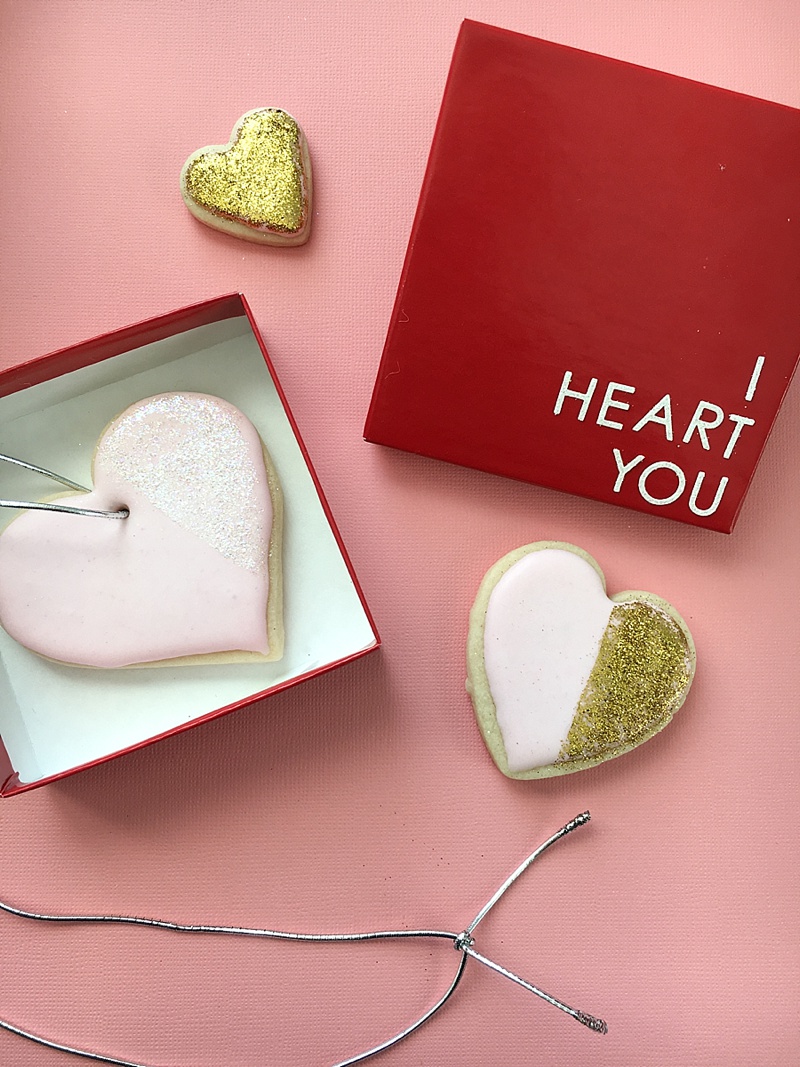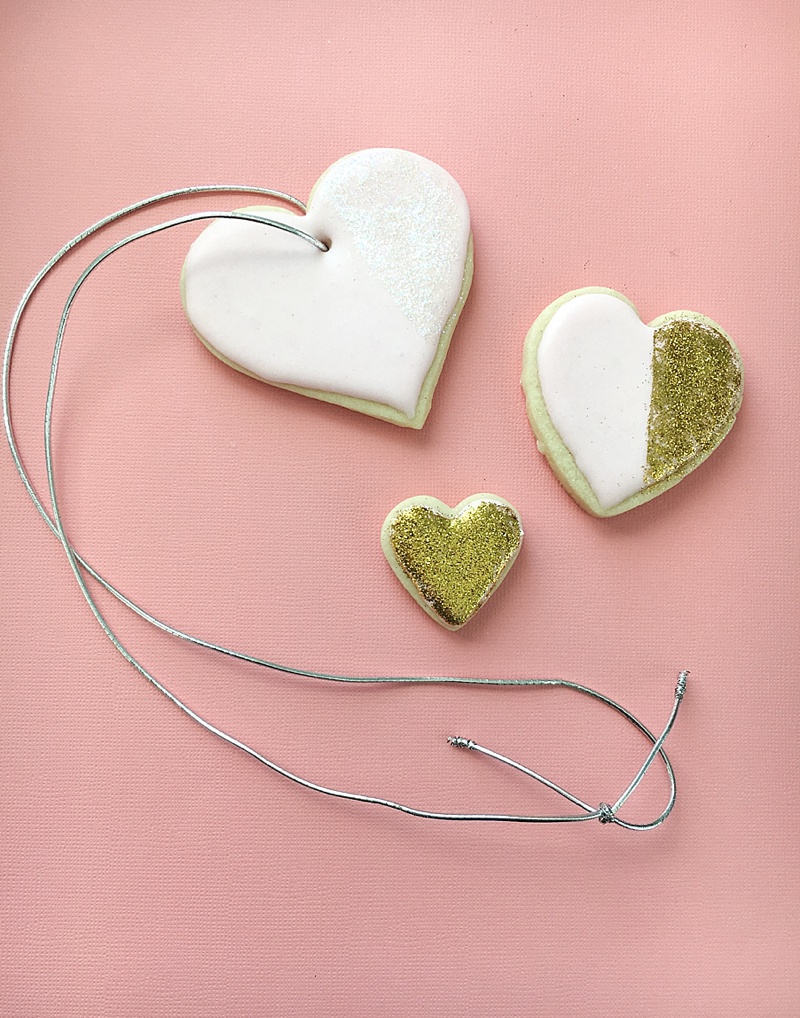 Too fun right?! So easy to do and just one extra step.
Like I said, you don't have to use my recipe to make these, but if you're interested in learning about sugar cookies with royal icing, and you have tried and failed in the past, I worked really hard to make it so that my course can help ANYBODY succeed at both the baking and the decorating.
For more details on Alison's Cookie Party go here!
And here are the sources:
Necklace Box (similar)
Lemon Squeezer thing (it's the best you want it)
xo
Alison
Want some more Valentine's Day fun?!
Check out last year's vintage inspired cookies with FREE hand-lettered downloads
My Noodle Necklace is taking Pinterest by storm! It IS super fun
I still LOVE my Heart of Gold Heart Garland DIY!