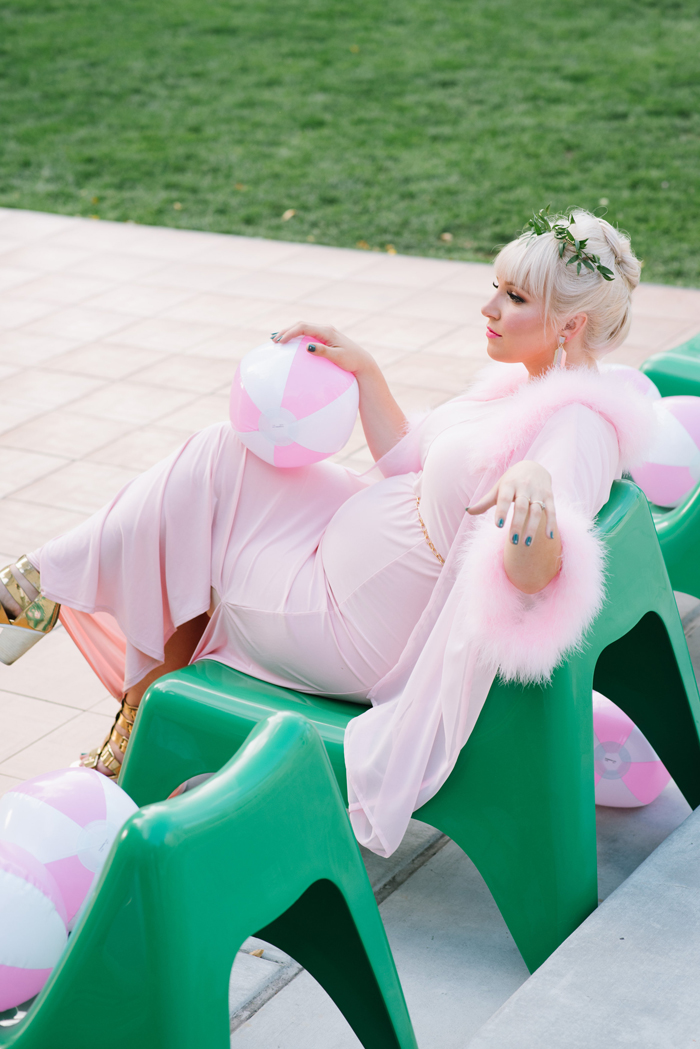 I'm like, super into logistics. Can't you tell? HAHA. But really I am! When it comes to parties.
Even SAYING, "I'm super into logistics" seems out of character for me because I can't be bothered to pay bills, schedule doctors appointments, or think logically when it comes to which way my freaking dryer door should open so I don't spend half my life leaning over it as I take clothing out of the washer and put it INTO the dryer. No, no, I rarely take the 10 minutes needed to think through very obvious things that would make my daily life easier and more enjoyable. Can someone help me do that?
But when it comes to parties?! Well hells bells I can spend hours ensuring people have a place to set their drink down, somewhere they can stash their purse, and that the average head height won't cover up the words on a backdrop.
And what can I say? I'm freaking awesome at those type of logistics. Just not at the ones that matter for living at adult life.
I know when people think of setting up a party they might think of decorations or colors or food. And I obviously love those too. But I REALLY geek out over trying to determine how much space to leave in-between cocktail tables so people feel comfortable standing at them. I can't even fathom the amount of time I've spent rearranging chairs, moving them 6 inches this way, and 6 inches that way. Or how many conversations I've had about sign widths and heights.
After sharing an example of a pretty stressful party set-up, HA my daughter's 5th birthday, Ginger's Tiger Tea Party, I thought it would be fun to share a behind-the-scenes look at a successful party set-up! And luckily that was the case for Alison's Cabana Boogie, my 600-person-all-ladies dance party! Well, not "luckily" really, because, and I'm just totally ok with this blatant self-promotion, I can tell you exactly why things went smoothly: I followed all of my own party planning procedures that I outline in my online course: Party With Alison.
I asked the husband-wife videography team that I work with, Modern Atelier, if they would come early to the boogie and capture set-up, and vaguely said to them, "We'll film some tips or something."
If I had thought it through more I would have realized this meant me pausing in the middle of setting-up the largest party I've ever done, in the largest venue I've ever worked with to talk to the camera while sweaty, pregnant and in a Mexican fiesta dress. Basically I just breathlessly buzzed around the venue pointing out what was going on.
But! I'm so glad I did because I personally think it's really fun to see how things come together. And because I'm on such a tight deadline on party days I rarely stop to give behind-the-scenes looks on social media, or anywhere else!
In my online course on how to throw a fun party I show step-by-step how I set up my BFF Bash, down to placing every last decoration and table setting. But this video is just a super broad behind-the-scenes picture, filled with fun tips for setting up a party.
If nothing else it might be entertaining to see how unamused Eric is with my antics.
If you're looking for ANY of the sources from the party please see the original post here!
Want to watch more fun videos?!
I have one on how to look hot in pictures. I SWEAR this is helpful.
I've also got one on Tips for Planning a Party Regardless of Budget
And I have one on setting up a kid's table for Thanksgiving!
All I do is win win win, no matter what what what.
OK. Love you lots!
xo
Alison